To the mama that's struggling with all the things right now –
It's OK if you cried over something ridiculous. This life we are living right now is weird, and hard, and unexpected.
There is no end date, and that might be the hardest part.
It's alright if you don't have it in you to homeschool one day.
It's OK if you feel like you're going insane.
The world we are living in feels new, and scary.
I went on a trip to Costco today and felt anxious despite getting a front row parking spot.. Before all of this I felt excited about getting my favorite croissants, and other Costco items that my family loves. But, today I felt dread.
I hard a man yell the F word at an employee in the parking lot.
My chest tightened.
If you're an extrovert and struggling with missing your friends, or your kids' friends, or your family, there are no words of comfort except I have to believe this will pass eventually. I have faith we will hug again, and have family dinners and picnics.
To the introvert that is also struggling because there is no alone time – I feel you. I am you. I struggle too.
My best advice? Set up a tent in your backyard or your living room and use it as a safe space. For your kids to play or for you to retreat. Maybe you'll get a couple of hours of sanity back today.
To the mama worried about how her kids will recover from this – whether they'll be stronger or weaker, whether they'll get behind in school, or thrive at home, to the mom that is worried about literally everything – it's a lot to have all of this on your shoulders.
Kids are resilient. They will be OK. Even if you feel a heaviness that they finally stopped asking for playdates because they know the answer is no – just know that one day, we'll get some of our normal back, and our kids will bounce back, too.
Probably faster than we will.
To the mama that feels like she's literally drowning in what ifs. This stuff is beyond hard.
We have so many what ifs it feels like the world is crumbing.
There is no rhythm. There is no date of relief. There is no full calendar to fill our days and there are a lot of things unanswered right now.
We will get answers in time. It will be a hard road I'm afraid.
I'm actually really worried about how hard.
But, moms are tough. And, we can do this. We can be the strong ones even if it means crying our tears in the bathroom, wiping them away, and reading stories and making dinner five minutes later.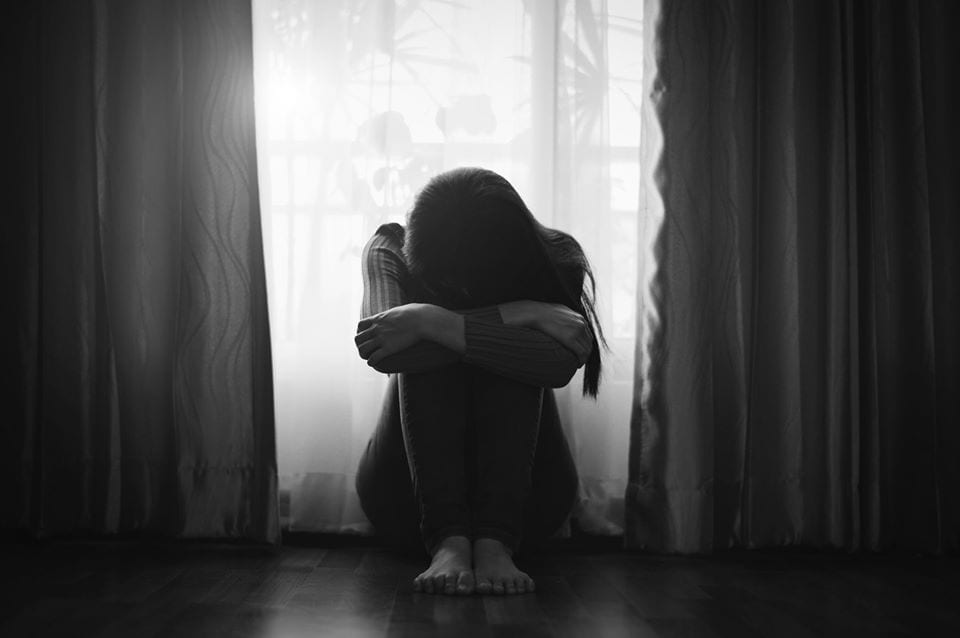 I don't have all the answers. In fact, I have very few of them right now.
But, if you're struggling with fear, doubt, worry, anxiety, depression, hopelessness – know that there is an army of women who not only are struggling, but they're STRONG too.
We are teaching ourselves some hard lessons right now.
We are learning that we can in fact homeschool, and conduct a zoom meeting, and still get dinner on the table some nights.
It's tough, and hard, and I want to go back to the way things were just like you.
But, there is an army of us. This is something I have no doubt about.
And, we'll come out of this knowing that we did something harder than we ever thought we could.
We'll see it as a gift one day. Eventually. Not now though.
We don't need to put a silver lining on it just yet.
Now is the time to cry into a pillow, and get up and carry on knowing you're not alone.