My job as a parent is not to protect my child from monsters; it's to teach him how to fight them. Because, one day, sooner or later, I won't be able to protect him, whether that's because of physical distance or just a stage in life. So in the meantime, I want to expose him to children's stories with monsters, stories that give nightmares and make you hide behind the sofa.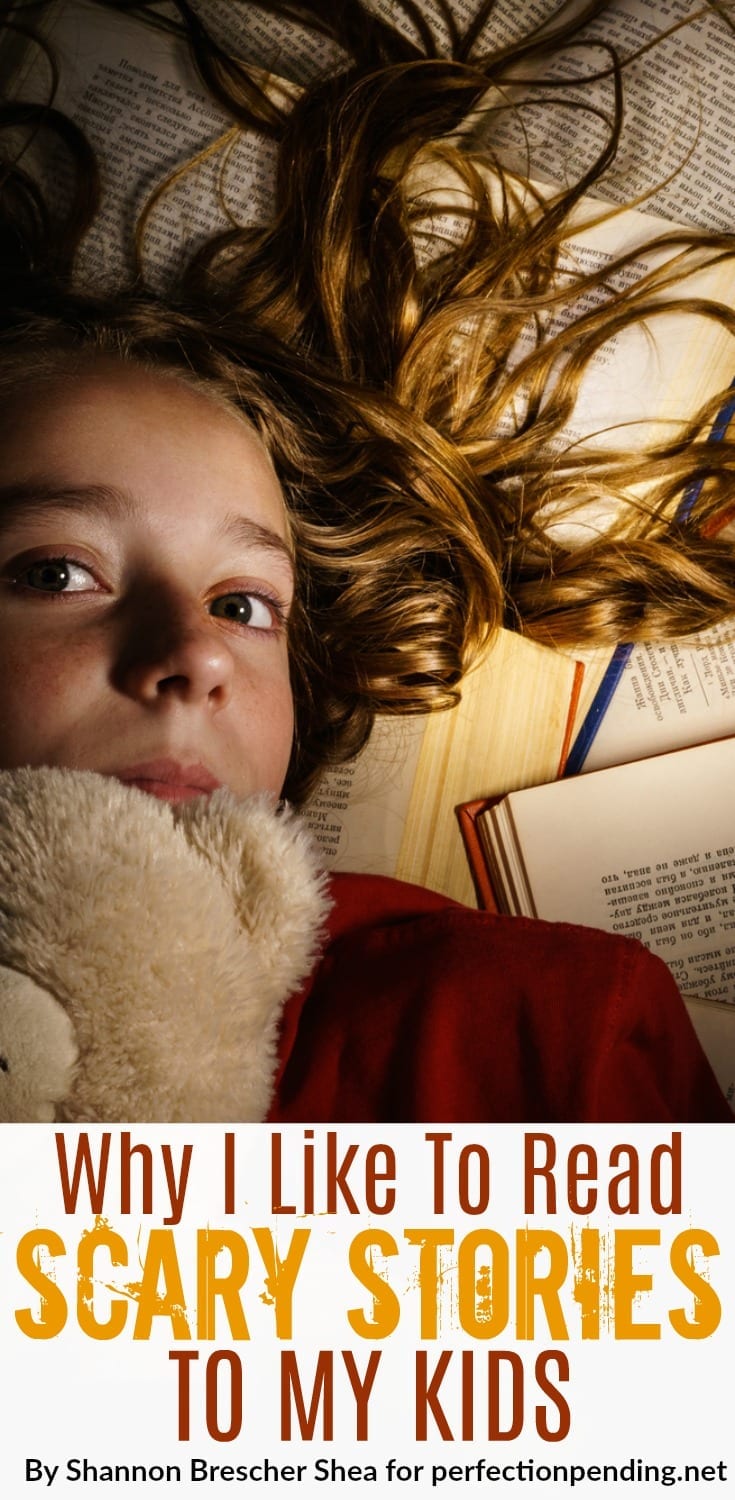 A few months ago, I read The Ocean at the End of the Lane, a beautiful book dripping with childhood half-remembered thoughts and fears. Neil Gaiman is one of my favorite authors, who manages to make the mythic so very personal. His stories – even and especially those for children – tap into narratives bigger than us, dredge the dark parts of our minds and bring out the terror, but also, the strength, courage, and beauty. He says that parents are more scared by his book Coraline than children, because it's about parents' fears as much as their children's. Similarly, a quote from Maurice Sendak at the beginning of The Ocean at the End of the Lane expresses this balance between children's and adults' fears perfectly: "I remember my own childhood vividly. I knew terrible things. But I knew I mustn't let adults know I knew. It would scare them."
Much of my other favorite media covers the same territory: Doctor Who, Lost, SeaQuest DSV, X-Files, and Harry Potter. Unsurprisingly, my taste in children's literature runs along the same lines. As the source of my blog's title, Where the Wild Things Are is a favorite of mine. Notably, the Wild Things aren't the scariest thing in the book – Max's loneliness is. But it's also what draws him home on the end.
Reading and watching these movies and books, I want Sprout to feel fear, understand its roots, and learn how to channel it. As the Doctor says in Listen, fear is a superpower. When you fear something, you know that it's important for some reason. Maybe the fear is of something physically dangerous like a rattlesnake or as socially harmful as being seen as stupid. What we fear and how we react to it reveals our values, even if we don't want to admit them. Being afraid of people who are a different race is racist. Being afraid of looking stupid means we value intelligence, while fear of looking mean means we value compassion. We need to look long and hard at our fears, whether to change something about who we are or find ways to confront them.
Besides monsters and fear, the other common element in all of these stories are protagonists who face the dangers armed with skill, bravery, sharp wits, and compassion. Many of them explore unknown places and meet different cultures with a sense of wonder and joy. To quote the under-appreciated Craig Ferguson on Doctor Who, the show is about "The triumph of intellect and romance over brute force and cynicism." Although I enjoy superheroes and their drag-out brawls, they can never have my heart like these non-violent (or minimally violent) heroes.
While stories about ordinary children facing ordinary problems have their place, stories about protagonists facing foes bigger than our reality have a special role. To children, everything is bigger than them. So if this character can resolve this huge problem, maybe they can too.
I want Sprout to learn from these characters because the tactics they use against fantastical monsters are applicable in real life. While he will never have a (properly functioning) sonic screwdriver, he can be kind and smart. He can approach people who are different from him not with fear, but with a respectful interest in listening to their stories.
And he can work together with them. Heroes in these stories never work alone – they almost always work in teams. They may feel alone at times, but they know they can find refuge in the welcome of their friends and family. They realize there is no such thing as a lone wolf, that no one can do good individually, unconnected from community.
These stories provide patterns to help my son band together with others to form communities outside the damaging systems of power, whether the toxic politics of high school or the restrictions of our industrial food system. Open mics and community gardens alike can be refuges and places we can break down walls.
I want my son to experience scary stories because they provide a foundation to build a life where he can stand up against the true monsters of this world: hate, injustice, greed, and unjustified fear. If you don't learn to deal with make-believe monsters, how can you handle the real ones?
What were your favorite scary stories as a kid? What did you get out of them?
***
This post originally appeared on the blog, We'll Eat You Up We Love You So.
Shannon Brescher Shea is a mom of two young sons who's just trying to make a difference. Follow her adventures in parenting, living the green life, and exploring this big, beautiful world at We'll Eat You Up, We Love You So, as well as on Facebook and Twitter.