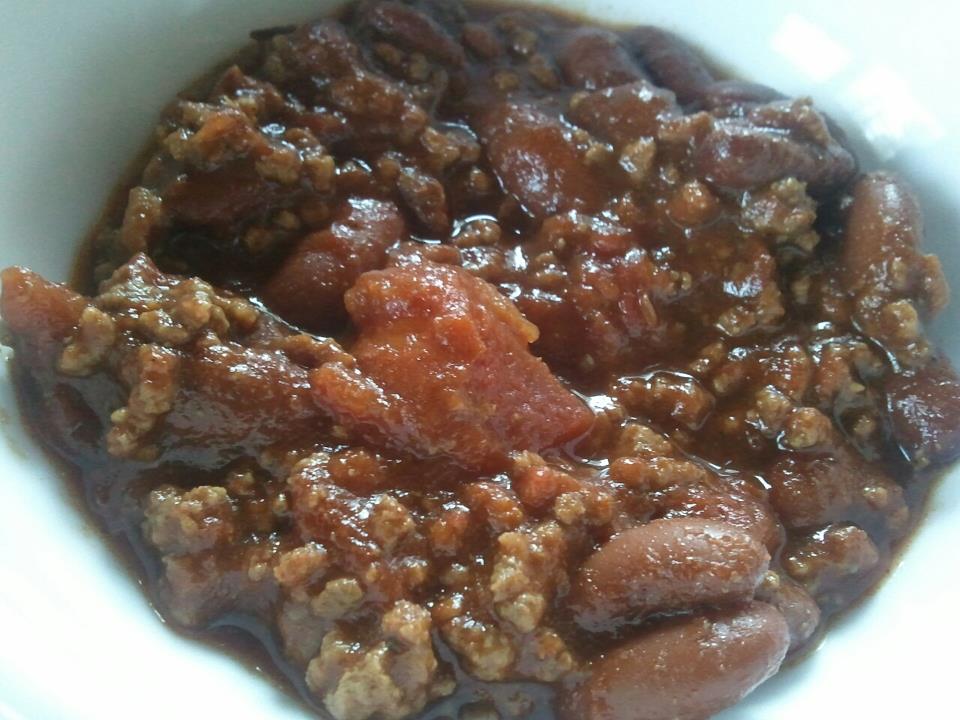 I've never been a fan of hot, spicy foods. I just don't understand the enjoyment people get out of eating dishes that burn their mouths off or cause their noses to drip into whatever it is they're consuming. Gross. That's why I'm extremely picky about the chili I will and will not eat. If it has so much bite it causes one to lose feeling in their throat hole, forget it. It's not going in my mouth hole. My personal chili recipe is for those of us who would rather savor the bites than grab for a glass of water to wash them down. I've nicknamed it Wimpy Chili. Enjoy!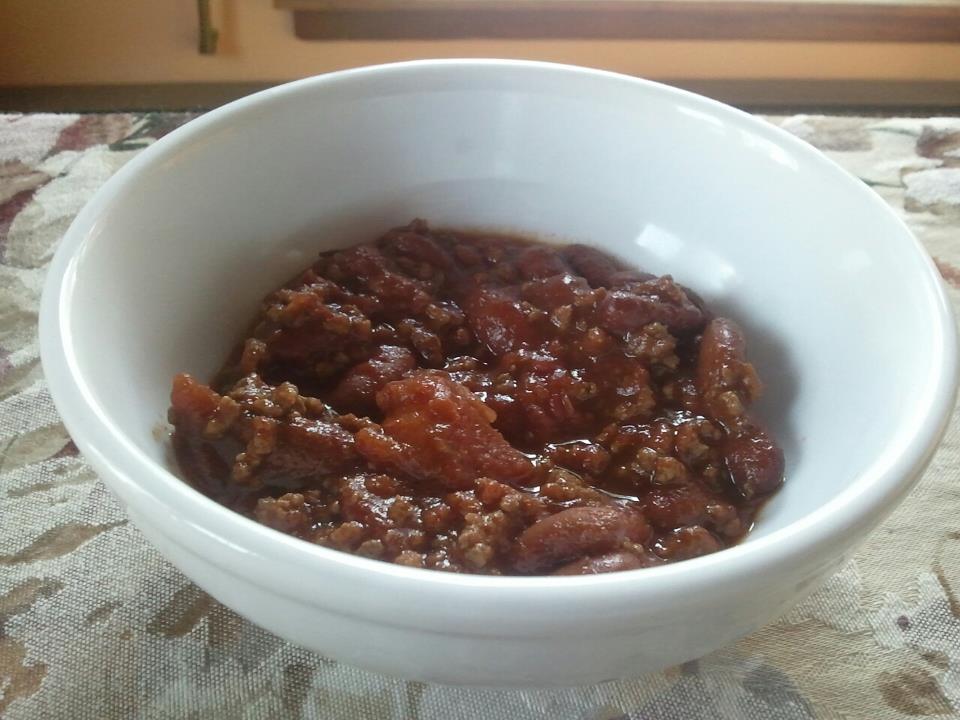 Slow Cooker Wimpy Chili
Author:
Prep time:
Cook time:
Total time:
A less potent chili for the rest of us! Perfect on a chilly day!
Ingredients
2 16 ounce cans light red kidney beans, drained
2 14 1/2 ounce cans diced tomatoes
2 pounds ground beef, browned and drained
1 16 ounce can tomato sauce
1 6 ounce can tomato paste
2 medium sweet onions, chopped
1 large sweet pepper, chopped
2 garlic gloves, minced
1/4 cup brown sugar
3 tablespoons chili powder
2 1/2 teaspoons salt
2 teaspoons Worcestershire sauce
1 1/2 teaspoons black pepper
Instructions
Combine all ingredients in slow cooker.
Stir well.
Cover. Cook on low 10-12 hours, high 5-6 hours.