*This post is sponsored by Adam and Eve* Give him the "Real Gift" this year.
I have always thought that Father's Day was every day and that Mother's day only came once a year. My husband has always been an amazing Father, but I didn't truly appreciate him until I started traveling for work. I was a nervous wreck to leave him with the kids for three or four days. At first it was a nightmare to come home to loads of laundry and a big mess. I had to understand that he isn't me and I can't compare him to others. He kept the kids alive and most times he would surprise me with something when I came home. Sometimes the surprise wasn't in his pants, and sometimes it was 😉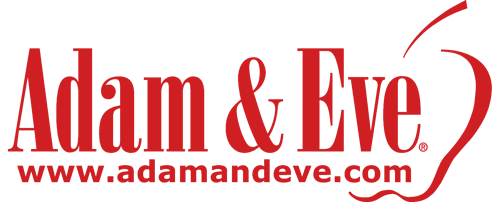 My husband did a fantastic job on Mother's Day this year. He let me sleep in. He took the kids out for a few hours so I could binge watch Netflix. He gave me the gift of peace and quiet. It was amazing. I really wanted a day to myself.
I have given my husband golf accessories, dress shirts, ties, power tools, and car floor mats in the past. This year I asked him how I could make sure his Father's day was a great as my Mother's day.
Below is our conversation.
Me: What do you want for Father's Day this year?
Husband: I want you.
Me: You already have that. Do you want golf balls?
Husband: Sure, but I also want you.
Me: OK. Do you need any new dress shirts?
Husband: Nope. I just need you.
Me: OK. I need to get you something better than me. Can you give me a hint?
Husband: I want you. I want "The real gift."
Me: But you get me all year-long. How does getting "It" on Father's day make it a "gift?"
Husband: Because I always want to do it. Here is how I would like my day to go.
~Wake me up and we do it.
~Feed me breakfast and then we do it.
~Watch Star Wars with me and then we do it.
~Feed me lunch and beer and then we do it.
~Take a nap with me and then we do it.
~Make me spaghetti and meatballs and then we do it.
~Pet my back until I fall asleep, then wake me up so we can do it.
Me: Wow. OK. So I see you have given this a bit of thought.
Husband: You asked me what I wanted.
Me: I can't remember the last time we did it twice in one day. You want to do it like seven times. I'm not sure that is even possible.
Husband: Anything is possible.
Me: Do you remember last week when you pulled a hamstring and I had a leg cramp and we needed to take a time out? It wasn't pretty.
Husband: But I got the job done.
Me: Touche'.
Treat your man like a King this Father's day and have some fun with him. I am sure that after the second round, he will be fast asleep with a smile on his face, but I am blessed to have a good man who still thinks I am "The Real Gift."
If you think your husband would also like "The real gift" head on over to Adam and Eve and use PROMO CODE: PASSION for 50% off one item and free shipping on your entire order. Head over and stock up on some goodies that will put you both in the giving mood.