The school year is off and running, and so are the college cross-country teams. As teams across the country race to the finish lines, one team is miles ahead of the competition.
But not because of their running (although that's impressive too).
In an epically hilarious headshot roundup, the Santa Clara Men's Cross Country team really goes the distance with their roster pics.
And they'll leave you breathless…with laughter.
Behold the 2022 Santa Clara Men's Cross Country Team: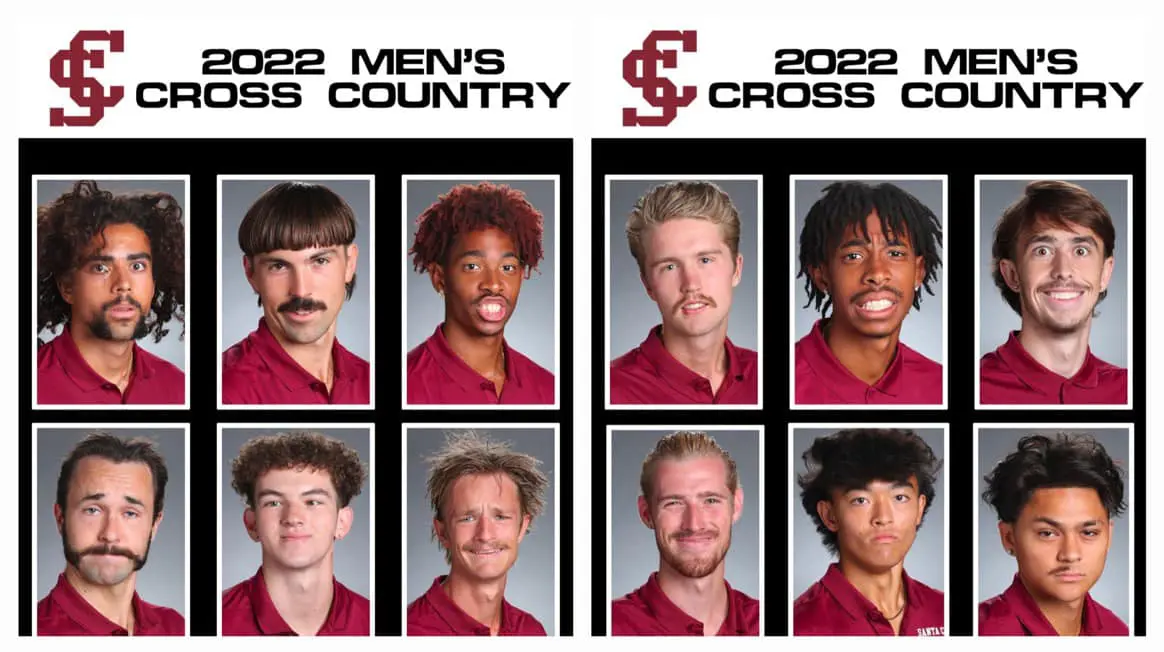 You're welcome.
Obviously, these are not your "run-of-the-mill" team photographs. These guys clearly knew the assignment & they "ran" with it. (If the assignment was channeling a 1970s cigarette ad and starring in a reboot of My Name Is Earl, that is).
Maybe it's the mustaches…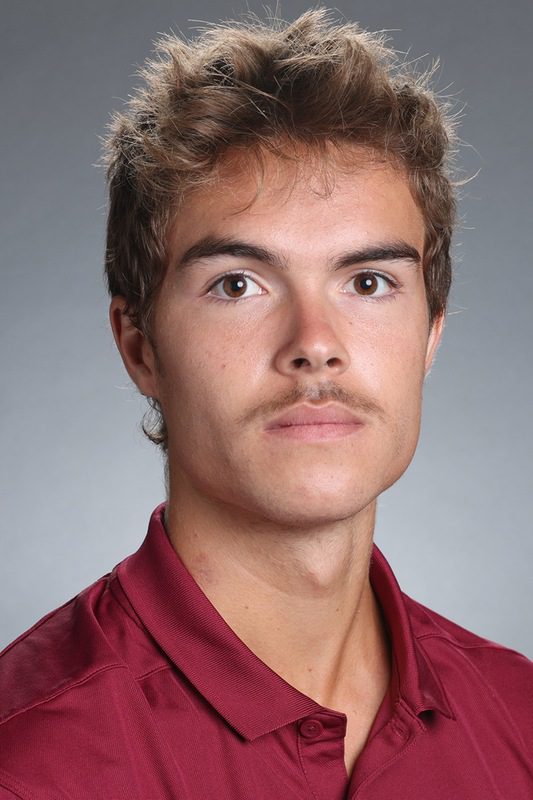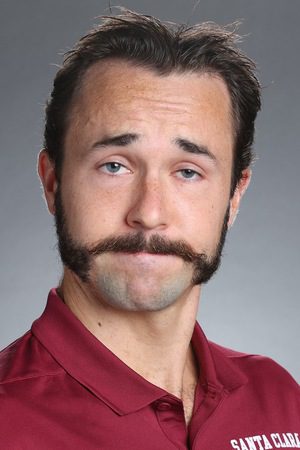 Or the half-stache and the smoldering pouts (it's definitely the half-stache).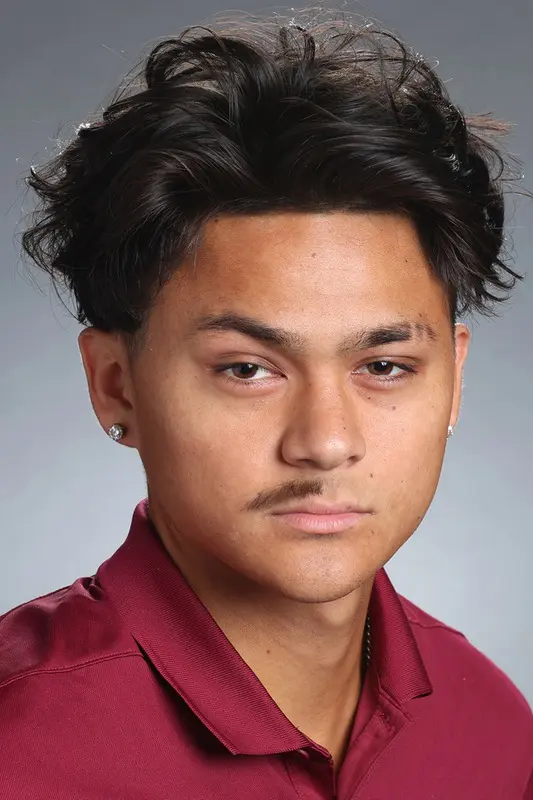 Maybe it's the serious Napoleon Dynamite vibes they're giving off.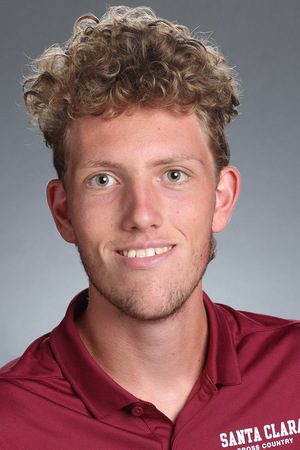 Or maybe it's the flashbacks to when bowl cuts were a thing…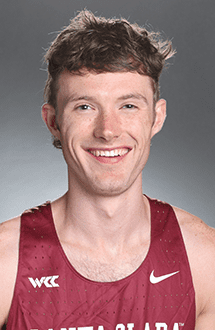 Whatever it is, I can't stop laughing.
Citius Mag, which documents the sport of distance running, collaborated with the team to bring this gift to the world.
Santa Clara University posted the pictures on its Broncos website. It didn't take long for word of the runners' roster to spread.
And now, not only are these guys star athletes on the race course but they're tearing up the track on social media as well.
A tweet shared by Twitter user @TBGoPokes and captioned with…
"Santa Clara Men's Cross Country team is the most incredible thing I've ever seen"
…has gone viral with over 162K likes and 1400 comments.
Santa Clara Men's Cross Country team is the most incredible thing I've ever seen @edsbs pic.twitter.com/y3LTPMzPgR

— TB (@TBGoPokes) September 25, 2022
People are loving the team shots, commenting, "This.Is.Amazing." and "Best team photo I have ever seen!!!" and we have to agree.
While every single one is a winner in our books, we've rounded up the ones we think are the real MVPs for your viewing pleasure.
To give some context, we've also included some before pics courtesy of the Santa Clara Broncos roster archives.
Neil Patrick Harris, is that you??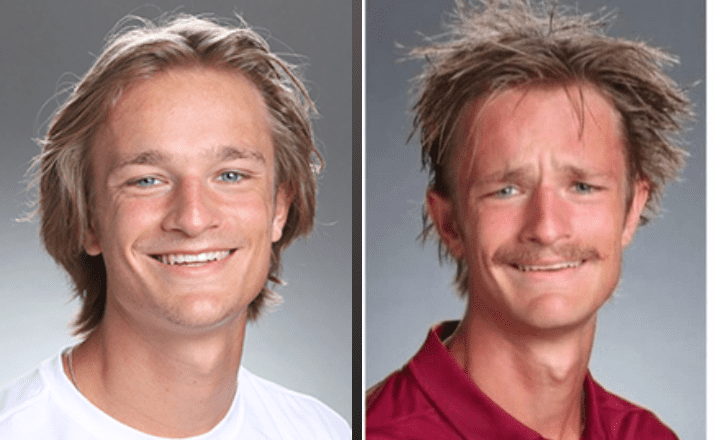 "As you wish." – What he said to the photographer when he told him to pose for the camera.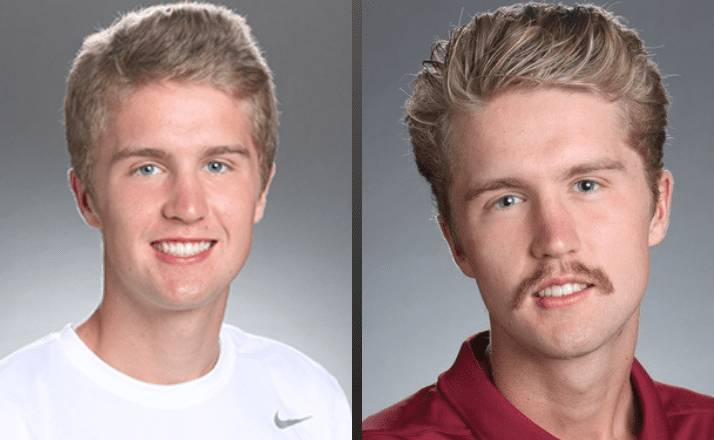 When you go into the hair salon asking for a little off the top and come out looking like "Will Byers in Season 10 of Stranger Things."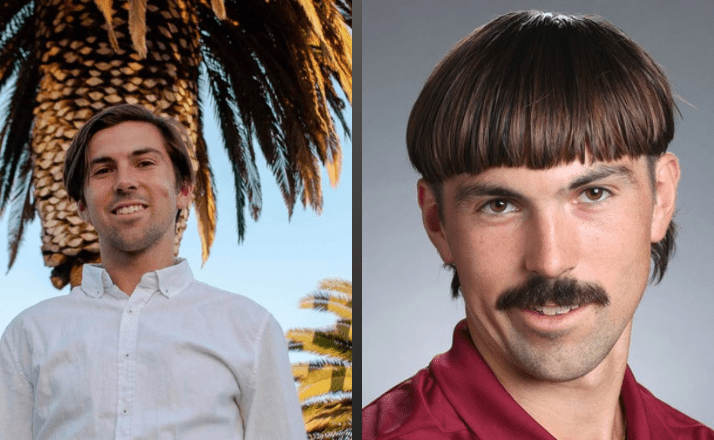 Say cheeeeeese!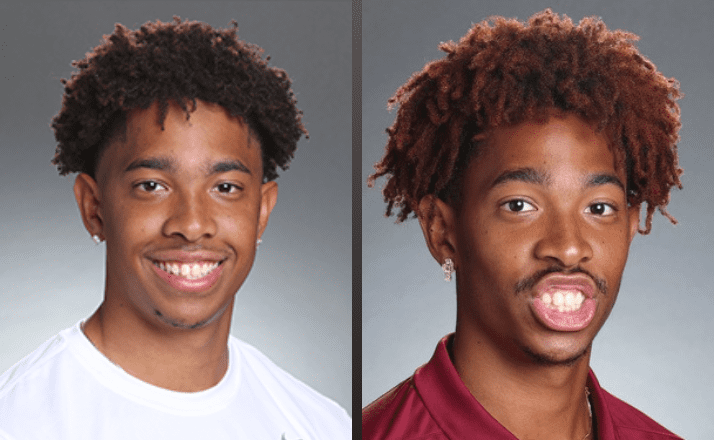 Now smile pretty for the camera…(I think we all have at least one of these in our kids' school pictures collection).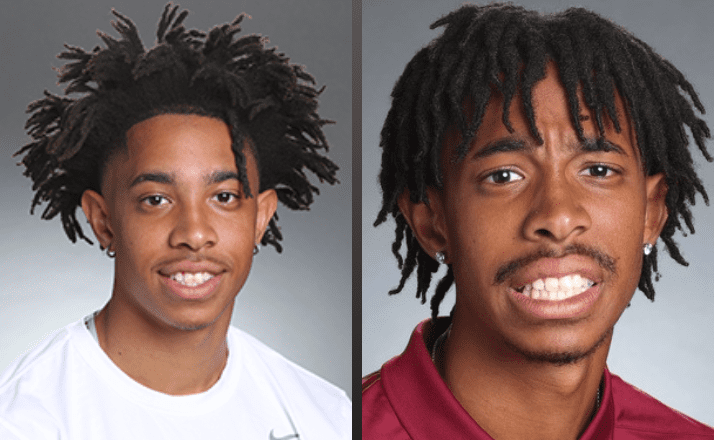 Don't blink. Don't blink. Don't blink.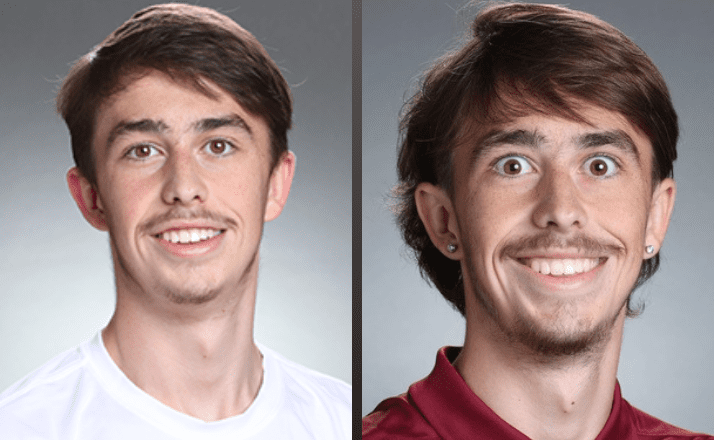 Well, at least he didn't blink.
For those of you wondering, Santa Clara University is a small university located in the heart of Silicon Valley in northern California. It has an undergraduate population of just under 6,000 students. But what they don't have in numbers, they definitely make up for in personality.
It's obvious that these cross country runners have a fun streak and are probably a little bit crazy – which tracks, considering if you are willingly running 6 miles without being chased, you gotta be a bit crazy.
And apparently, this isn't the first time the Santa Clara team has pulled this prank.
Last year's roster showcases similar shenanigans, although they've clearly stepped it up a notch since then.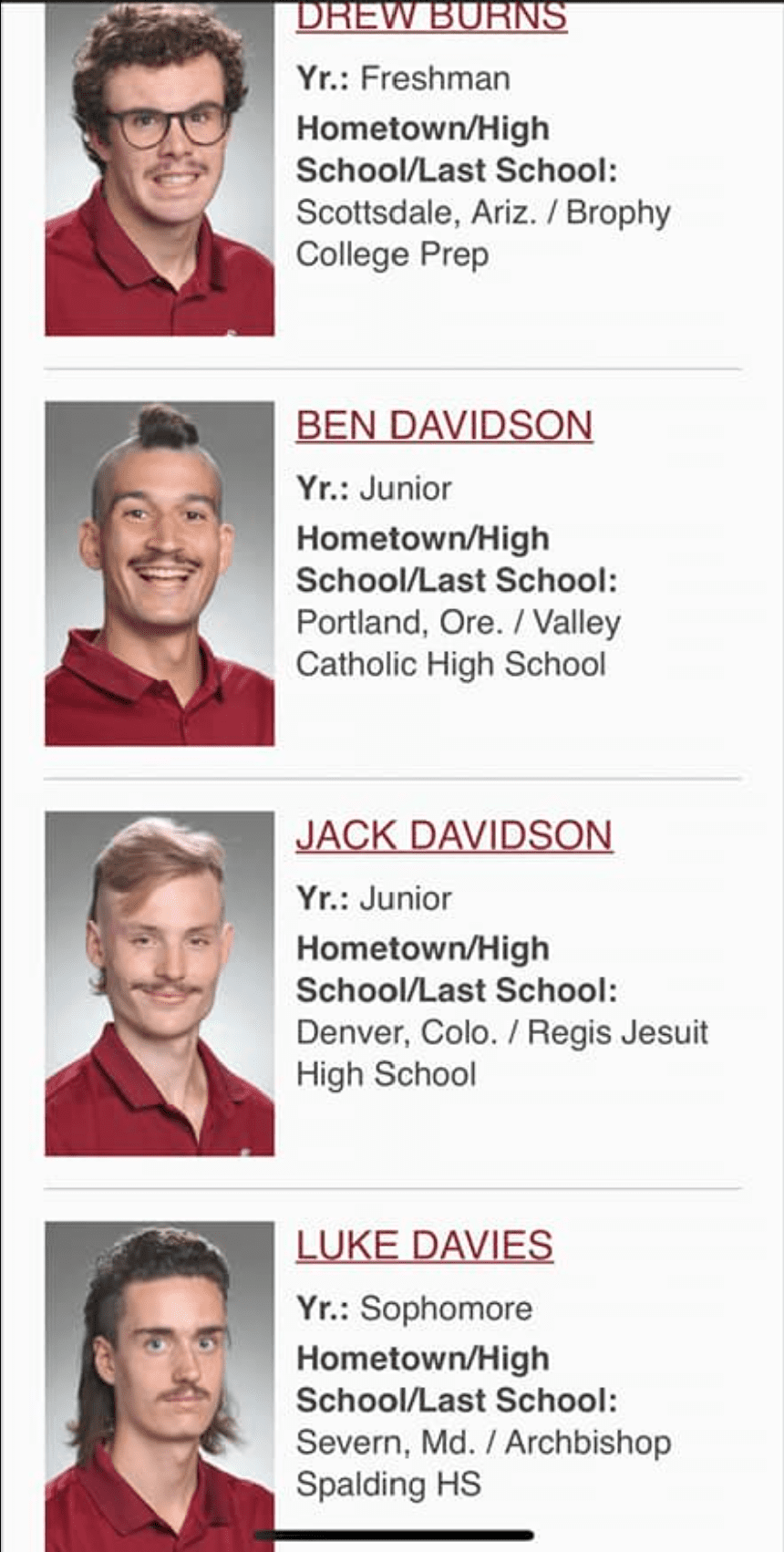 Still impressive though, no?
While the Santa Clara Men's Cross Country team has only been doing this for the past couple of years, we think it's safe to say they're on a winning streak. Here's hoping these roster pics become a "long-running" tradition.
You can check out the entire lineup on the official SC Broncos website here.