Remember back in the day when pictures used to capture real life? Like, "what you see is what you get?" And "the camera cannot lie"? Yeah, me too. It's because we're old.
Remember when you used to have to wait for weeks to have your 12, 24, or 36 exposure film developed and you just hoped that you got at least a few decent shots that weren't blurry?
Or when you were so excited when your parents finally sprang for a Polaroid 600 camera and you just stood there shaking the photo for what felt like hours as you waited for it to develop before your eyes?
Those were good times.
Cameras have come a long way. Nowadays everyone with a smartphone can just point and shoot. And those digital photos can easily be manipulated with the touch of a button. Thanks to filters and photoshop nothing ever has to appear as it really is ever again.
In a Facebook post that has gone viral, Sharea Overman decided to harness the power of photoshop in an epic phot-age we have entitled "While You Were Sleeping."
And the results? OMG, I may never stop laughing.
On a road trip to visit family, Sharea snapped a quick pic of her husband, Nate, just sitting back and chillaxing.
She tells Filter Free Parents:
"I looked over and saw him all relaxed, looking like he was asleep and I asked him if he was ok, if I needed to drive. He said that he was just chilling out, so I snuck a picture of him."
In a stroke of pure genius, she shared the photo to the Facebook photography group, Awakening Inspiration and Support for Professional Photographers, of which she is a member. She captioned the photo with the following:
"I hope this is allowed!! We are on the road and my husband fell asleep. Can y'all photoshop things in the window so I can show him what he missed while he was asleep?"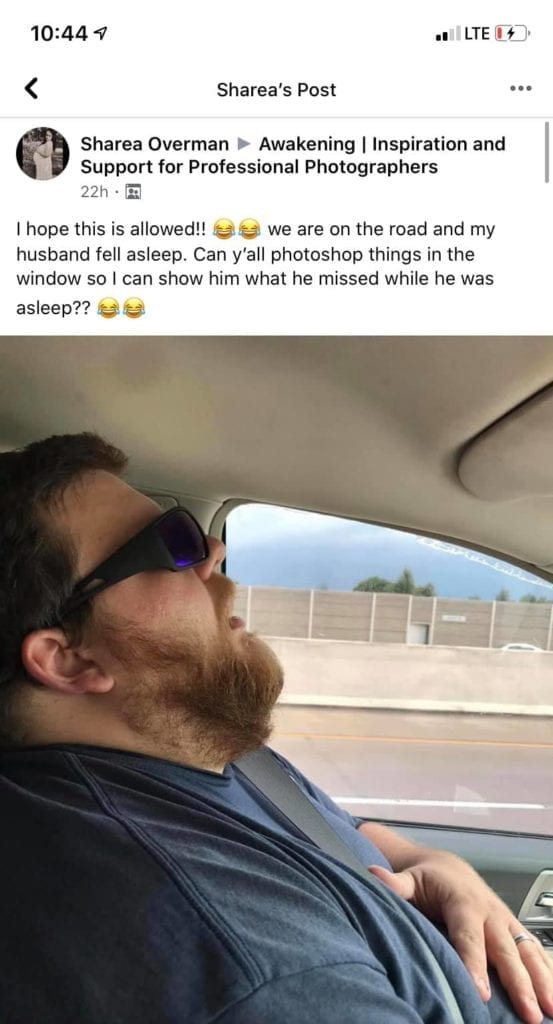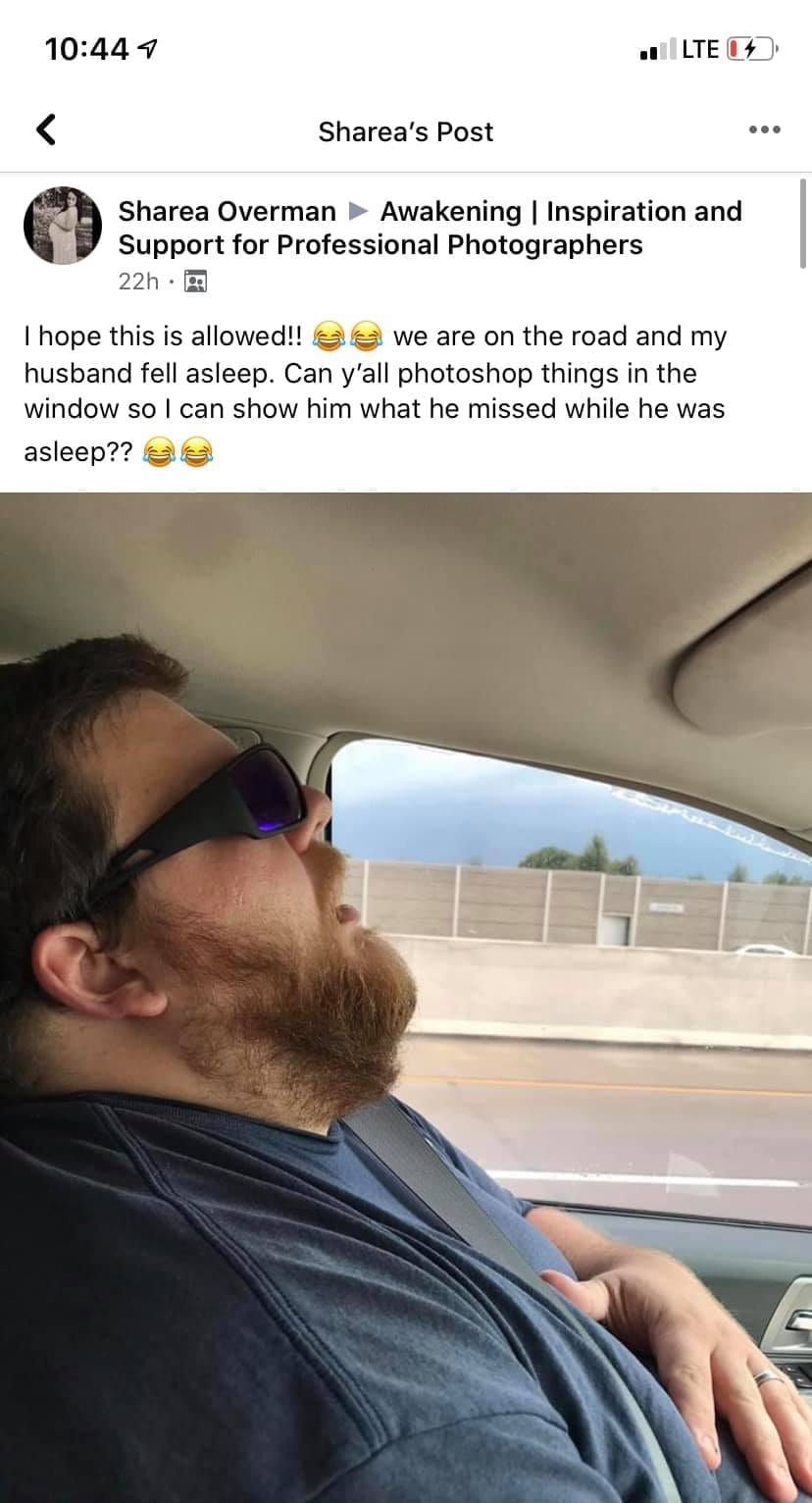 And before you get your knickers in a knot, no, he wasn't actually sleeping while driving. Because that would be bad. Obviously.
The group did not disappoint.
One photoshopper embraced the very best that 2020 has had to offer. Hey, all you cool cats and kittens, this one's for you.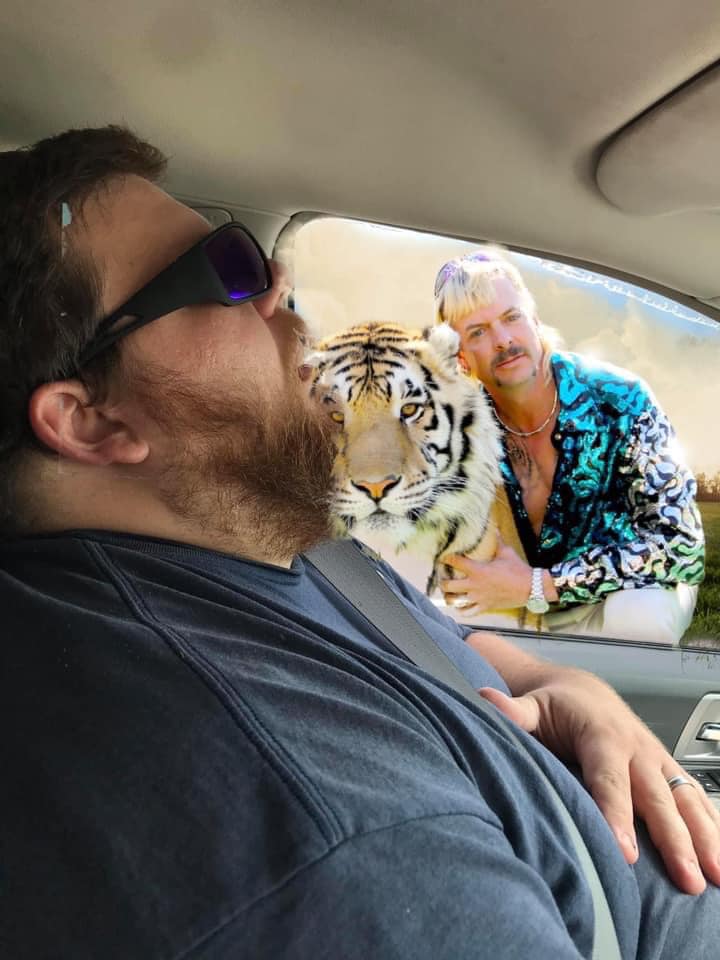 Two others decided to one-up the US government's release of video proof of UFOs earlier this year with their own proof that WE ARE NOT ALONE.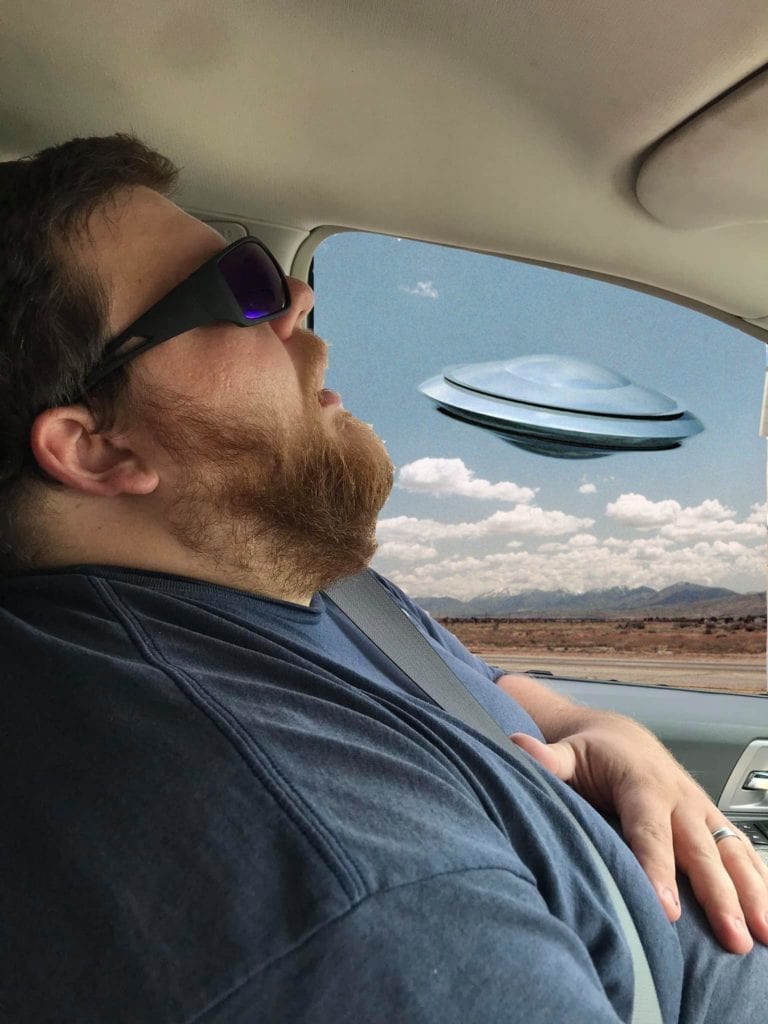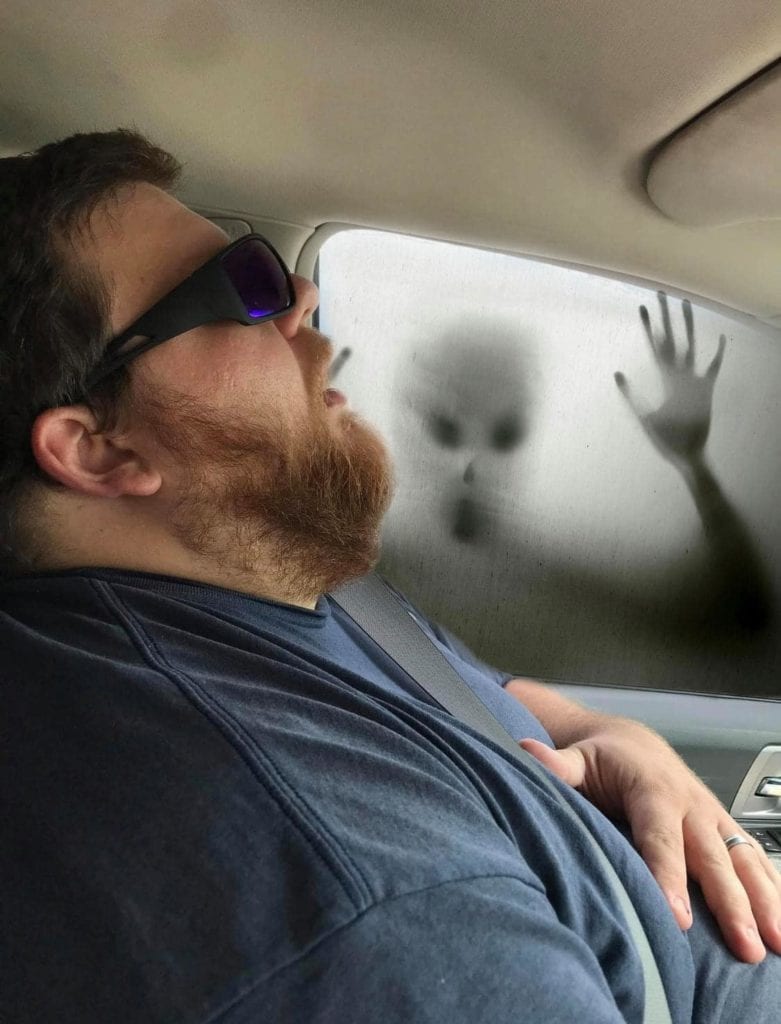 And just when you thought 2020 couldn't possibly get any worse what with aliens, a global pandemic, giant murder hornets, asteroids hurtling towards the earth, ebola, the threat of WW3…Think again.
It could ALWAYS be worse.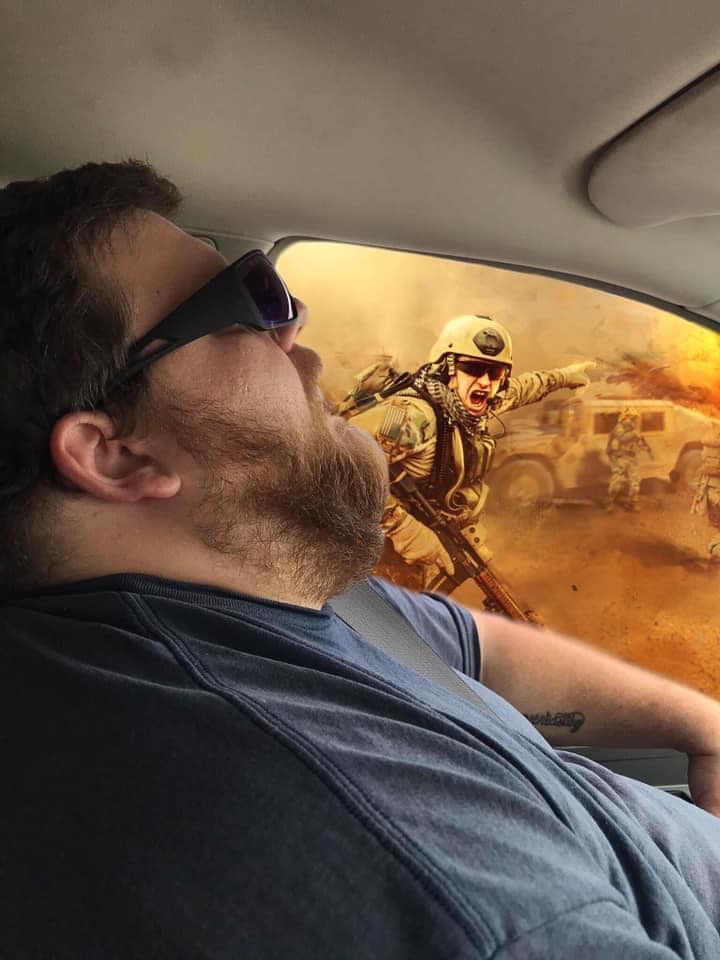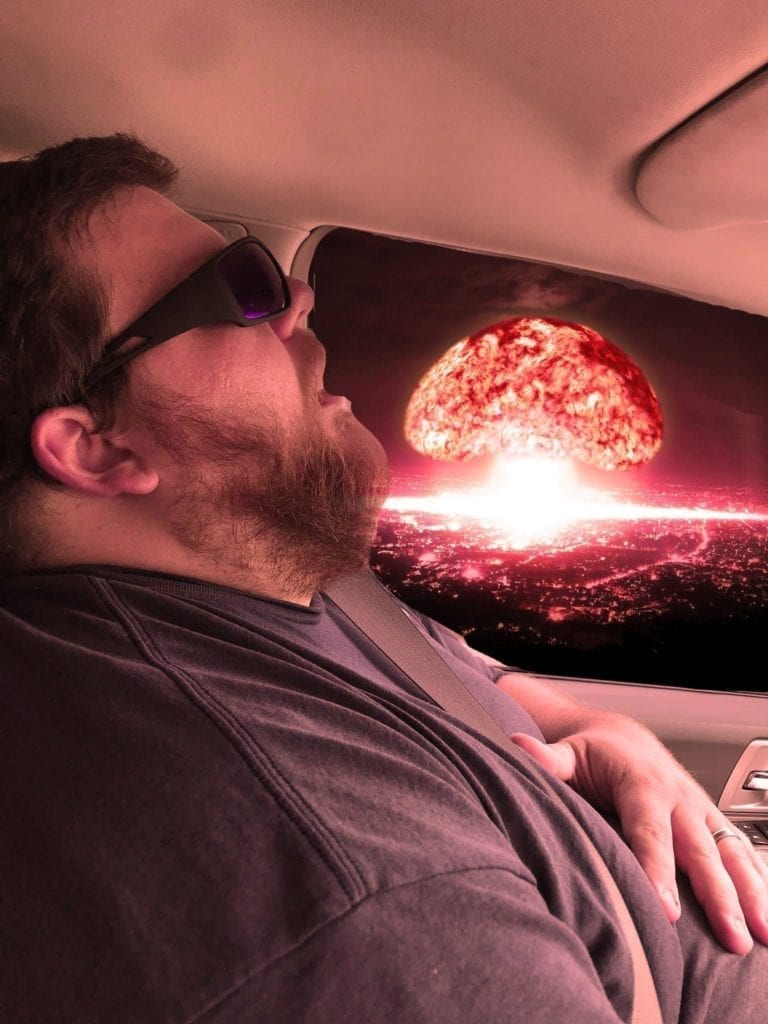 Although if we've learned nothing else from the shitshow that is 2020, it is this. Never say never.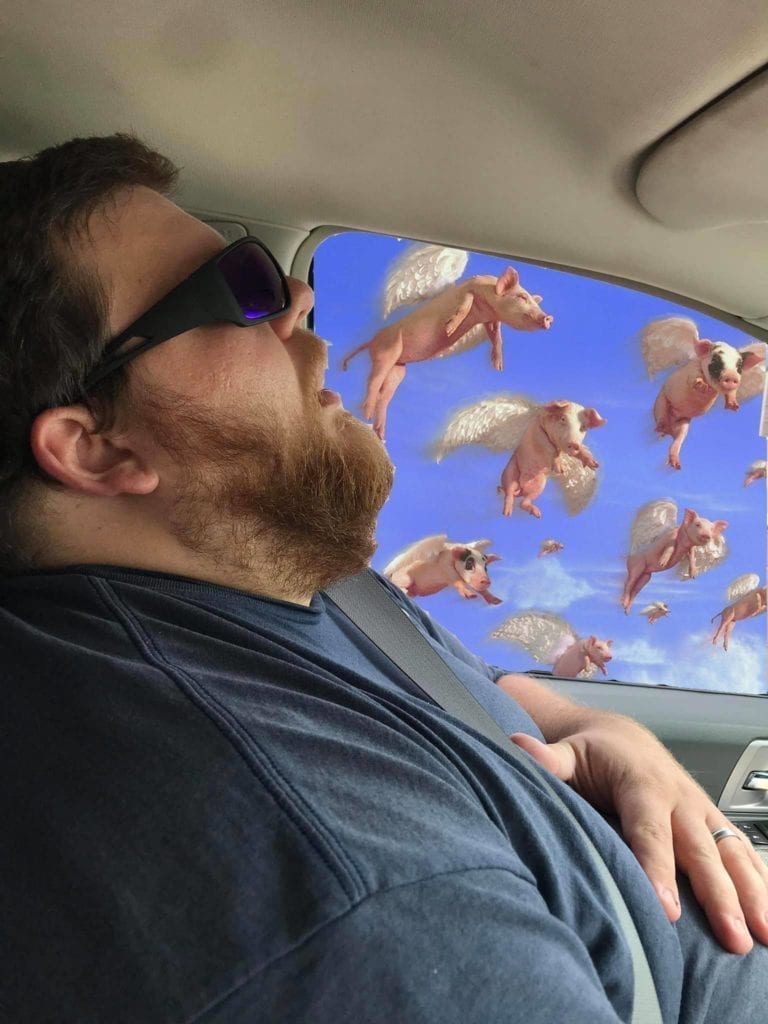 I mean, seriously, WTF is next? I'll take "horde of horror" for a thousand dollars, Alex.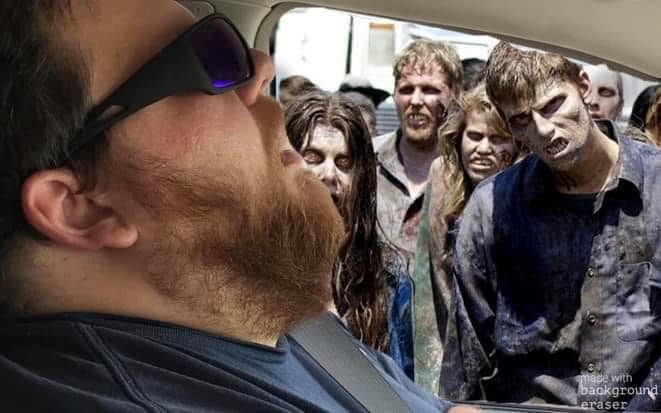 However, the photos weren't all gloom and doom. Oh no. Some of them were just straight-up terrifying.
I think it's safe to say, Nate may never recover.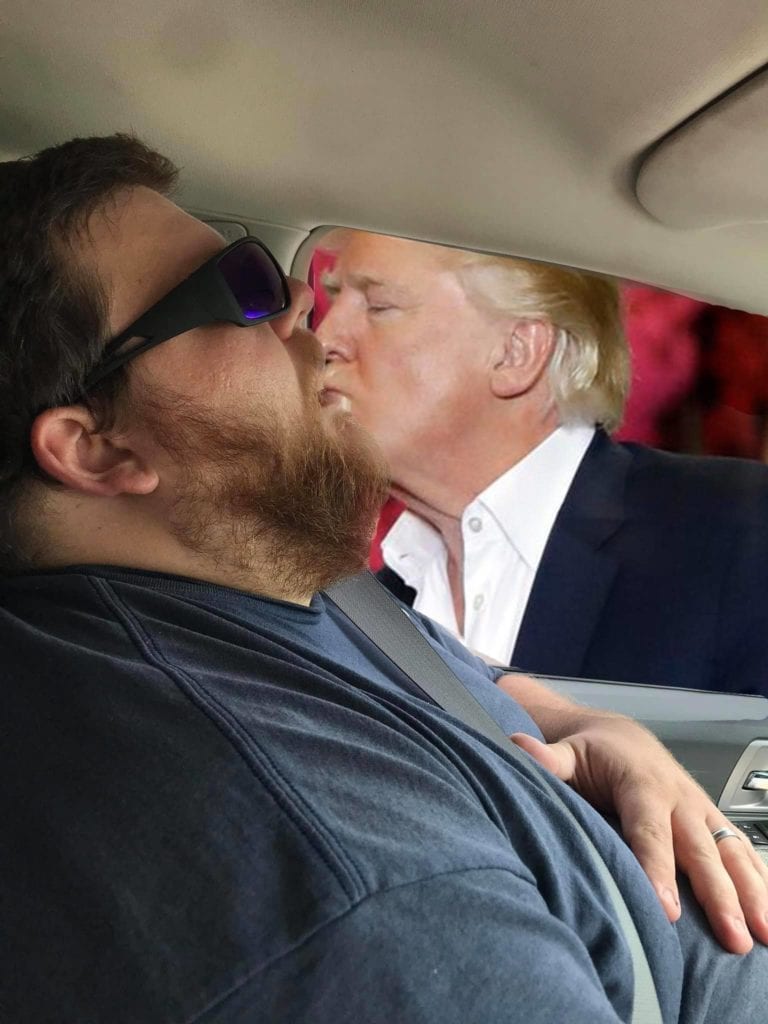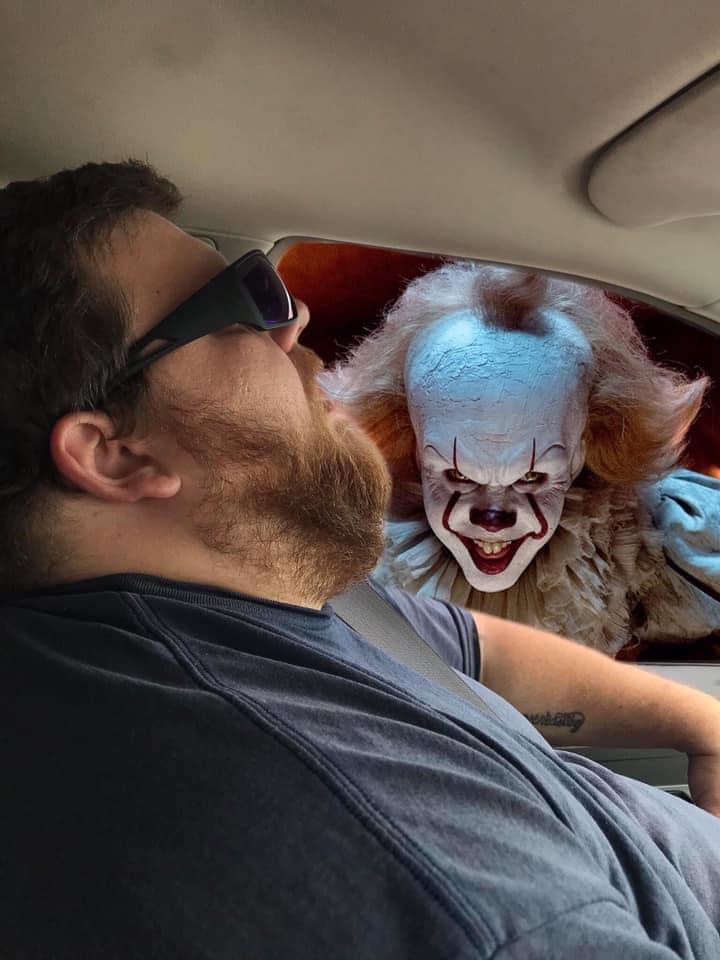 Of course, we may never recover either. Some things can never be unseen. Like ever. Thanks for that Borat.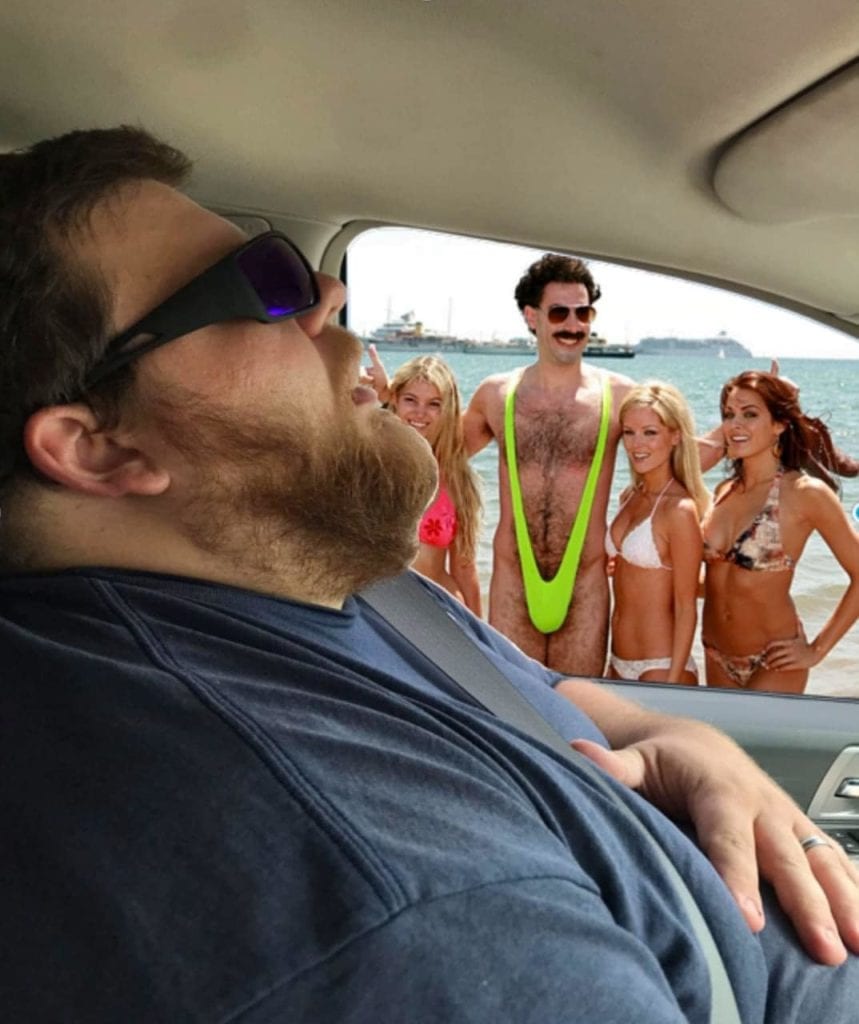 And now, let us take a brief moment to pause for a little nature interlude to cleanse the palate. And the eyes. Lord knows we need it.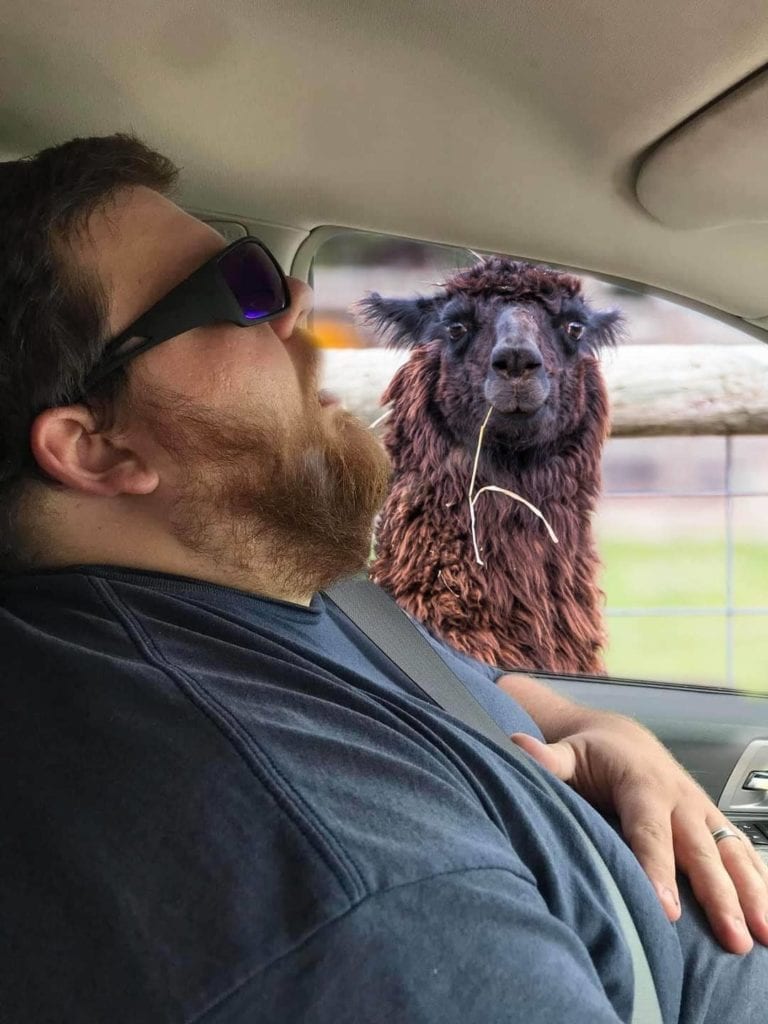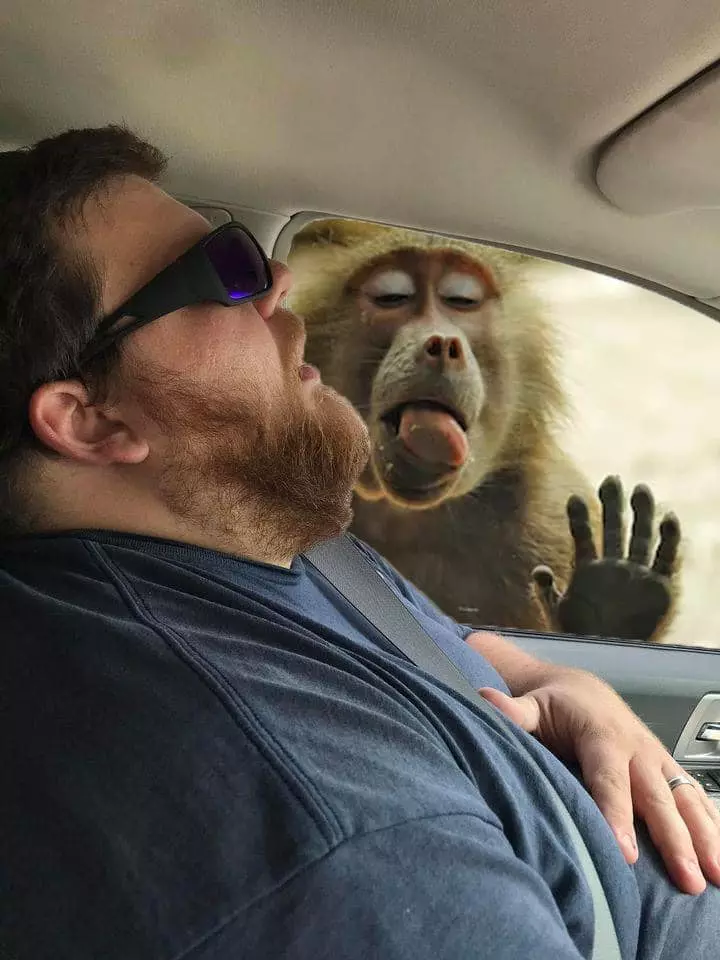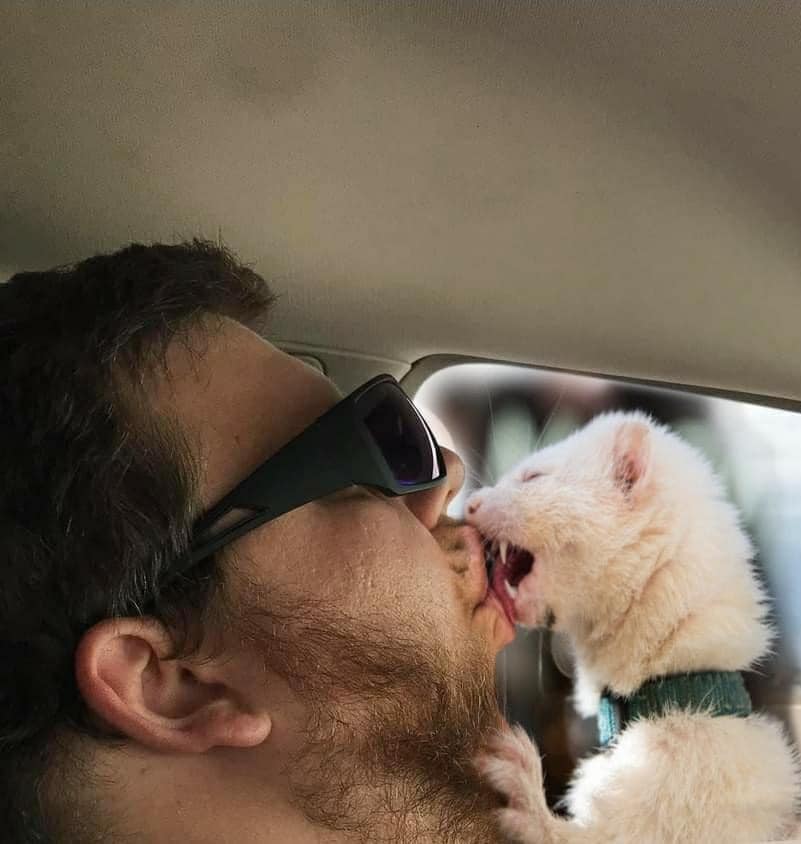 As for Sharea and Nate's favorites? They are both throwbacks to a couple of movie classics.
Sharea's pick was inspired by Jim Carrey in Ace Ventura: Pet Detective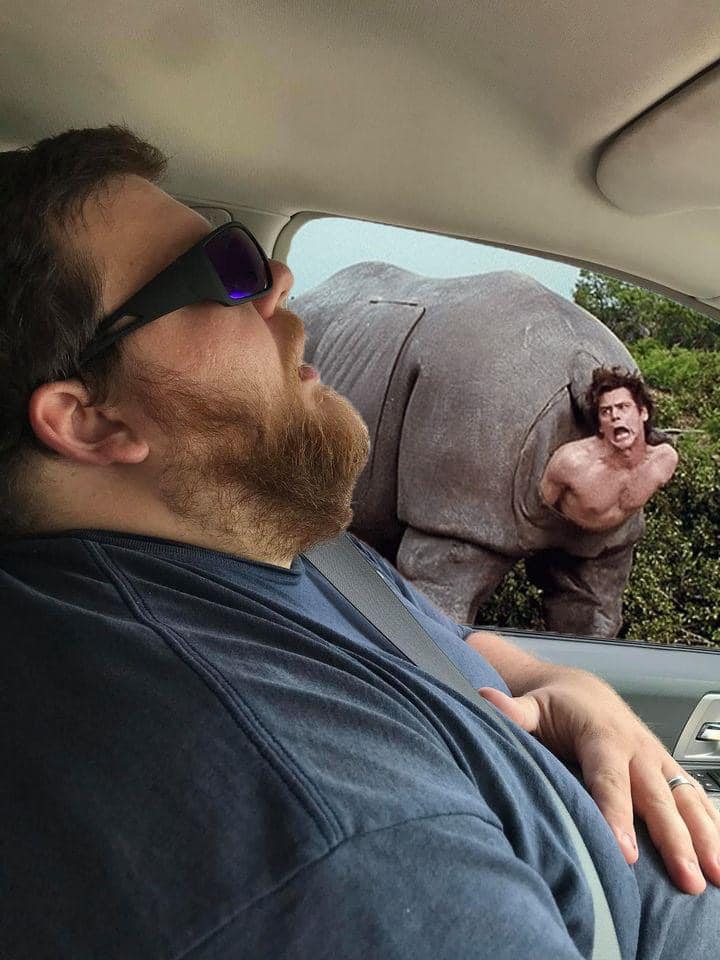 And Nate's number 1 pick? None other than Christie Brinkley in National Lampoon's Vacation: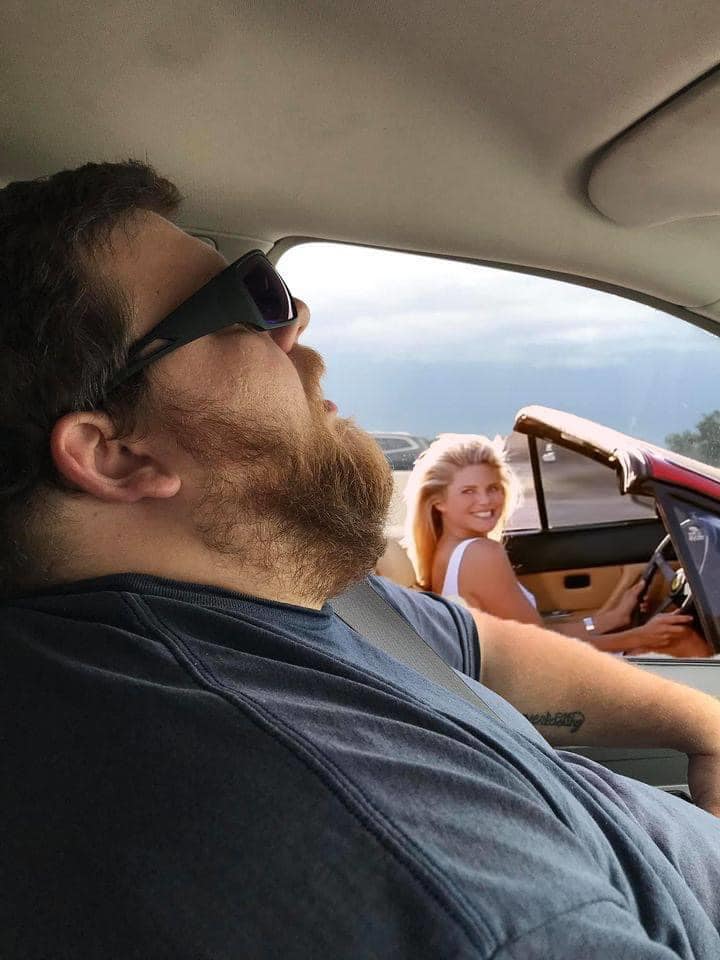 The photos have been shared outside of the group in a post by Facebook user Trisha Keel, where they have quickly gone viral. They have collectively received over 700K likes and been shared a whopping 219K times.
While Sharea and Nate both love the photos, they are still shocked by just how popular they are.
However, they are glad they could provide a bit of levity in a time when the world desperately needs some laughter.
Sharea tells us:
"While I was not expecting this to go viral like it has, I am happy that it has brought so much joy and laughter to so many people! 2020 has been hard on so many."
There are 40 pictures in all. You can view the rest of them in the link below:
This is the best post I've seen in a group in a long time! His wife asked if everyone could photoshop things in the window that her husband "missed while he was sleeping" ?

Posted by Trisha Keel on Saturday, August 29, 2020