There's nothing more basic than a selfie. You typically see the arm, can figure out who took the picture, and it's generally deemed as "overrated" or "annoying". A selfie, these days, is commonly seen as a form of vanity.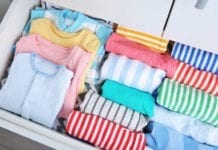 The New Year makes us all a little itchy. I like to put away the tree and take a deep breath and smile about...
Here we are again, friends. The brink of a New Year. My newsfeed is full of positive manifestations for the next trip around the...
After having my second baby in less than so many years, things just weren't the same. My appearance became both my greatest fixation and disappointment. And right there, soaking it all in, was my two-year-old daughter.
I tried to deny what I didn't want to be true, but my heart knew. This was much more serious. Please not my son. Not him.
I write about OCD because I didn't know what it was. I didn't know that soul-crushing anxiety and scary as hell thoughts didn't make me a monster. I didn't realize that I could think scary things while simultaneously fighting against them. I didn't know t
Everyone refers to you as a mama's boy, as if it's somehow a negative thing. They laugh and joke, and make comments here and there about how soft I am making you. They place a negative connotation on the thought of a male outwardly expressing his feelings