After having my second baby in less than so many years, things just weren't the same. My appearance became both my greatest fixation and disappointment. And right there, soaking it all in, was my two-year-old daughter.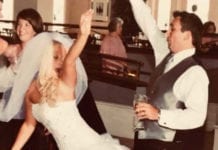 After 10+ years of marriage to the same person ('cause these days, that needs to be specified), here's what I have learned: Just jump in Exactly...
Buzzfeed is known for featuring all sorts of amusing, trendy topics on their website. One of their latest pieces, however, is really making readers laugh-...
I tried to deny what I didn't want to be true, but my heart knew. This was much more serious. Please not my son. Not him.
I write about OCD because I didn't know what it was. I didn't know that soul-crushing anxiety and scary as hell thoughts didn't make me a monster. I didn't realize that I could think scary things while simultaneously fighting against them. I didn't know t
Everyone refers to you as a mama's boy, as if it's somehow a negative thing. They laugh and joke, and make comments here and there about how soft I am making you. They place a negative connotation on the thought of a male outwardly expressing his feelings
I had to deal with it again recently… An unsolicited comment from the self-appointed parenting-police who saw me sanitize my baby boy's hands, and then felt the need to inform me that over-sanitization interferes with proper immune system development.
It's time to admit what we all already know: travelling with young children sucks, and we all hate doing it. So why does everyone say we should? Let's cut ourselves some slack, and not feel bad if we decide we'd rather wait until our kids are older.