No matter which side of the political aisle you're on, yesterday's inauguration ceremony had some BIG moments. Lady Gaga giving off serious Effie Trinket vibes and her emotional rendition of "The Star-Spangled Banner." Jennifer Lopez's moving medley of "This Land is Your Land" and "America The Beautiful."
And whew, 22-year-old Amanda Gorman's recitation of her powerful poem, entitled, "The Hill We Climb."
Not to mention the historical swearing-in of the first female, the first Black person, and the first Asian American Vice President of the United States, Kamala Harris.
Oh, and Joe Biden's swearing-in as President, of course.
But the one moment that has lit the internet on fire and turned even the most amateur Photoshoppers among us into budding aficionados, is this.
Vermont senator Bernie Sanders casually hunkered down in his Burton jacket, disposable face mask, and a pair of striped-patterned mittens.
In a now-iconic photo taken by photographer Brendan Smialowski for Getty Images, Bernie Sanders has mitten-handedly launched a thousand memes. And we love him for it.
Sen. Bernie Sanders stood out on Inauguration Day for his practical choice of clothing amid the dark suits and bright coats on the Capitol steps. The internet noticed.https://t.co/YAosillv1C

— The New York Times (@nytimes) January 21, 2021
While many people in attendance took advantage of the moment to showcase their runway-worthy fashions, winter weather be damned, Sen. Bernie Sanders was just over here, in all his dressed-down, buttoned-up glory, bracing himself against the cold, and looking like he has places to be.
Bernie dressed like the inauguration is on his to do list today but ain't his whole day. pic.twitter.com/wCRyoxU3V2

— Reeezy (@MsReeezy) January 20, 2021
"This could have been an email" pic.twitter.com/1nRtxO4eiq

— stim duncan (@SouthpawSwade) January 20, 2021
A beacon of warm woolen mittens amongst a sea of purple, pearls, and designer duds, he sparked a flurry of some of our favorite things.
From movies to television shows to works of art and famous moments, these photoshop pictures will have you cry-laughing.
Several Photoshoppers took a stroll down memory lane…taking it all the way back to the 80s…and some of the greatest movies ever made. Indiana Jones, Star Wars, the Breakfast Club, Forest Gump, and more.
Forget the Golden Idol, our greatest treasure? Bernie Sanders.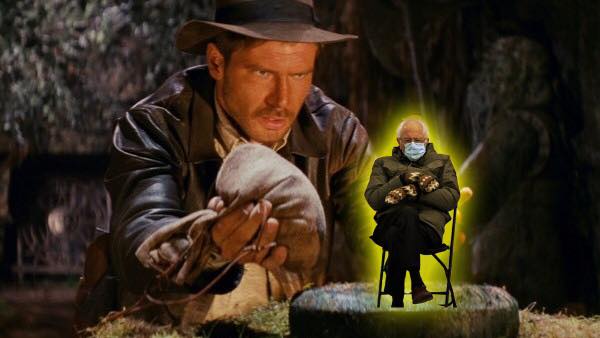 Hero of the Republic Democrats.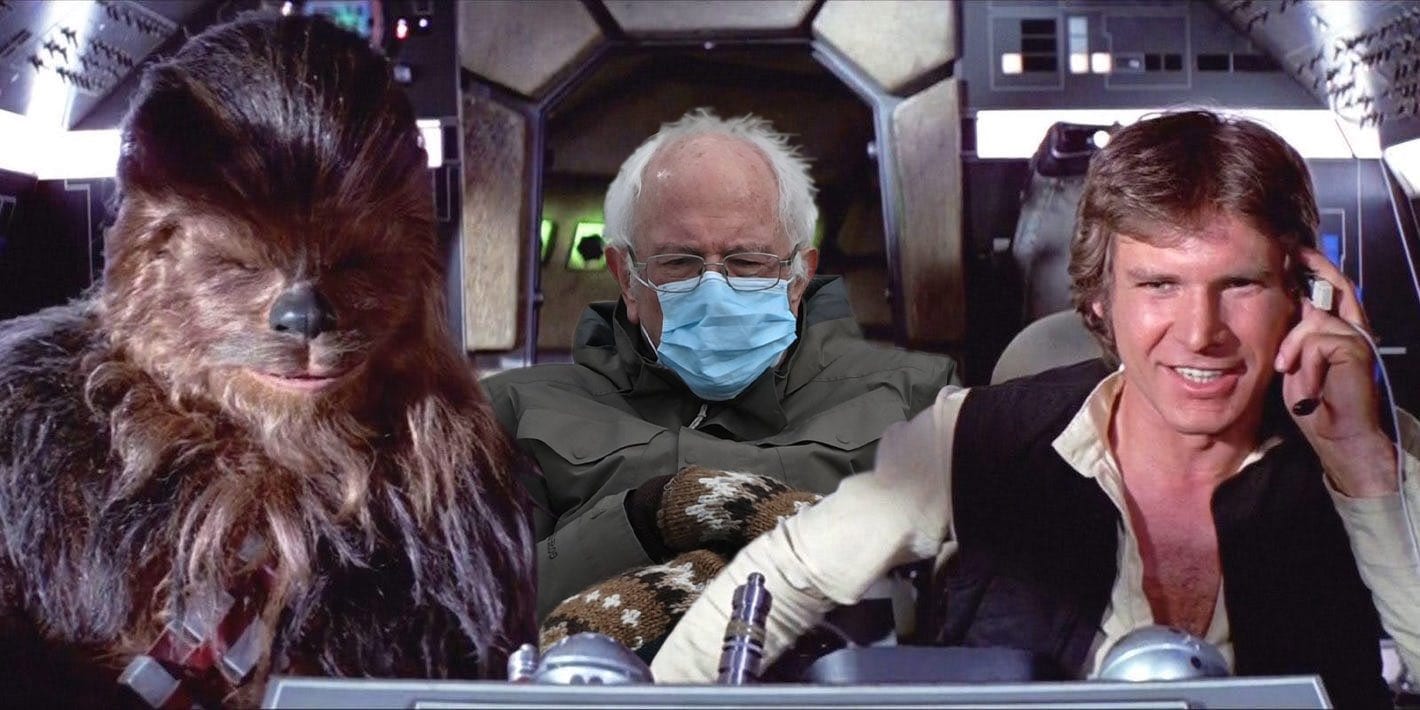 Once a rebel, always a rebel…

"Mama always said, life is like a box of chocolates you never know what you're going to get."
Bernie phone home.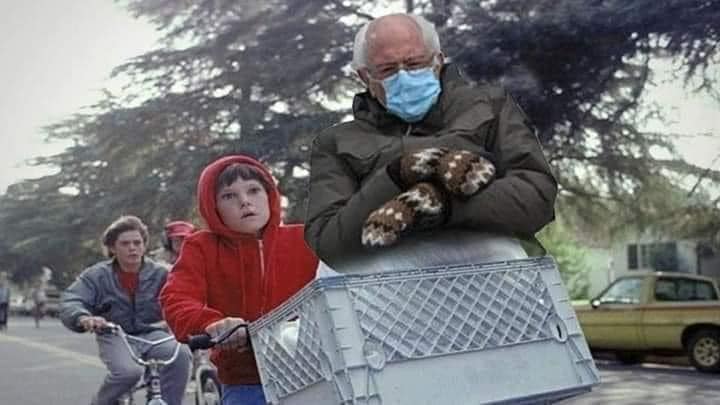 Other Photoshoppers decided on a background that is a bit more recent.
Winter isn't coming. Winter is here. (and ya'll should dress like it).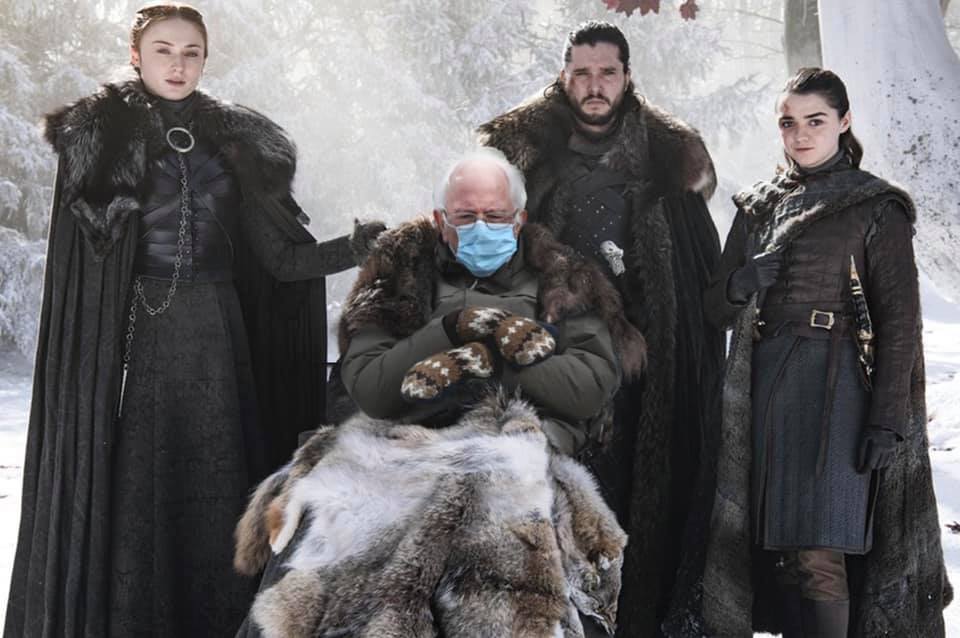 Just chilling with Deadpool…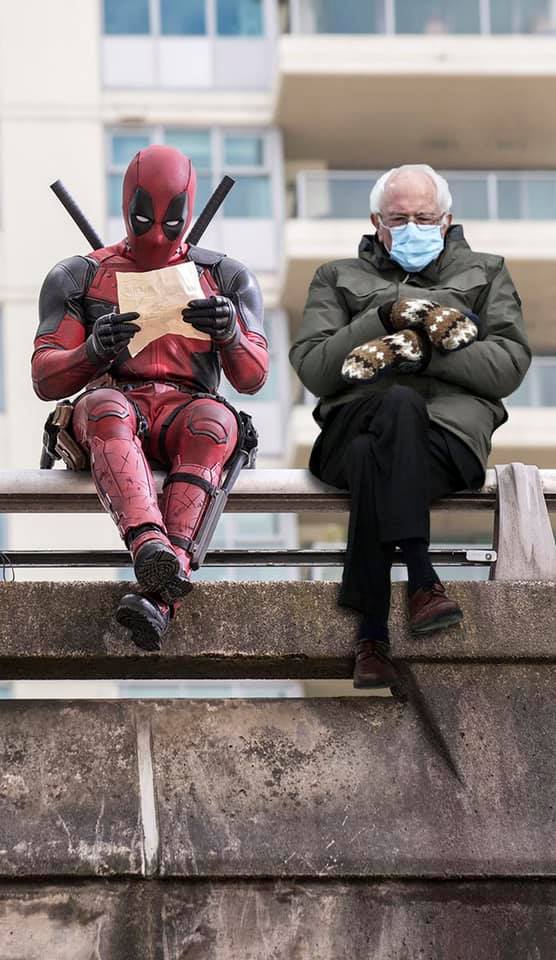 Before taking in a game of chess.

However, it wasn't all about movies and television. Some Photoshoppers prefer the arts to entertainment.
Bernietillism: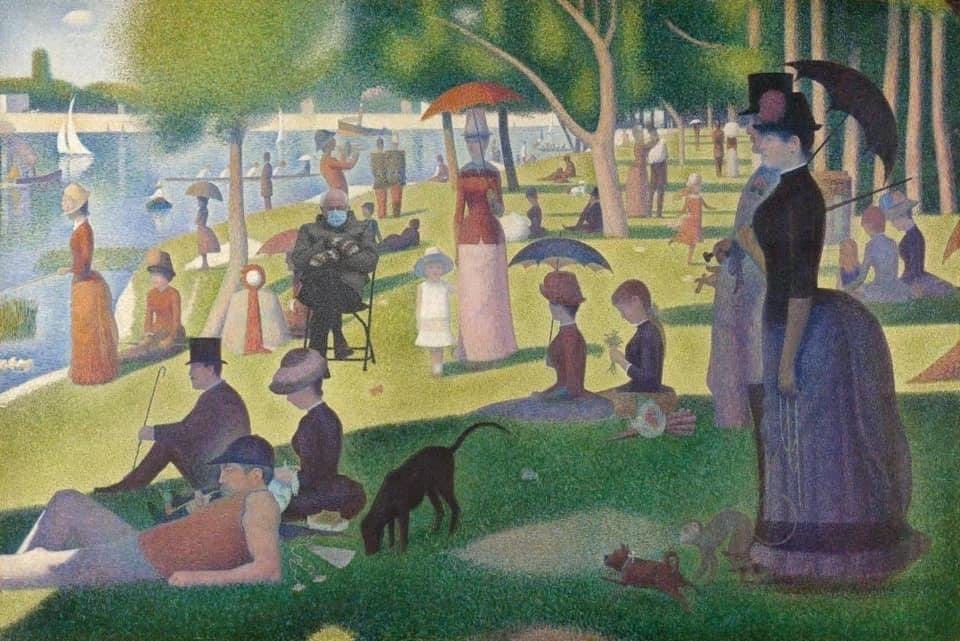 Post-Imbernssionist:

While still other Photoshoppers just wanted to see all the places Bernie could go.
And he's definitely going places…places like his hometown New York City.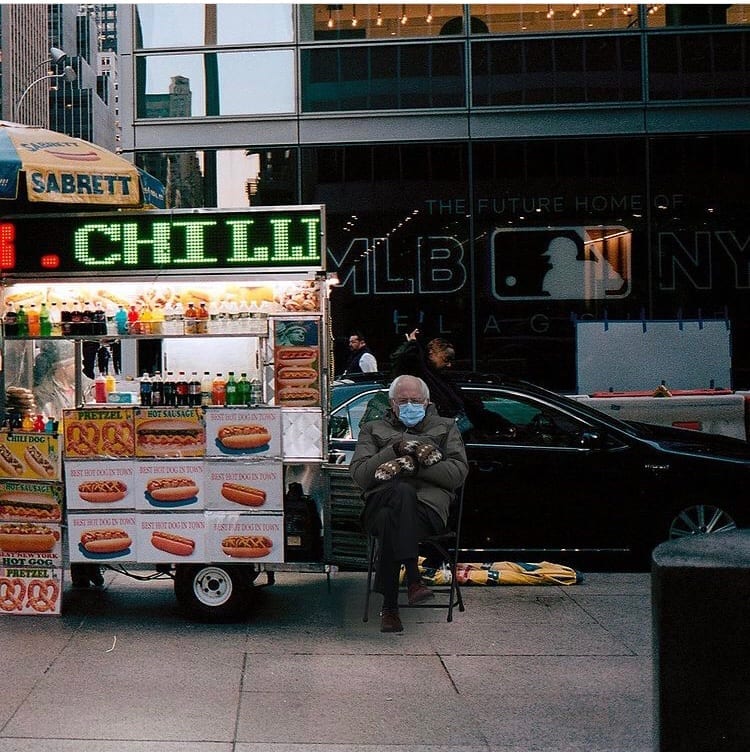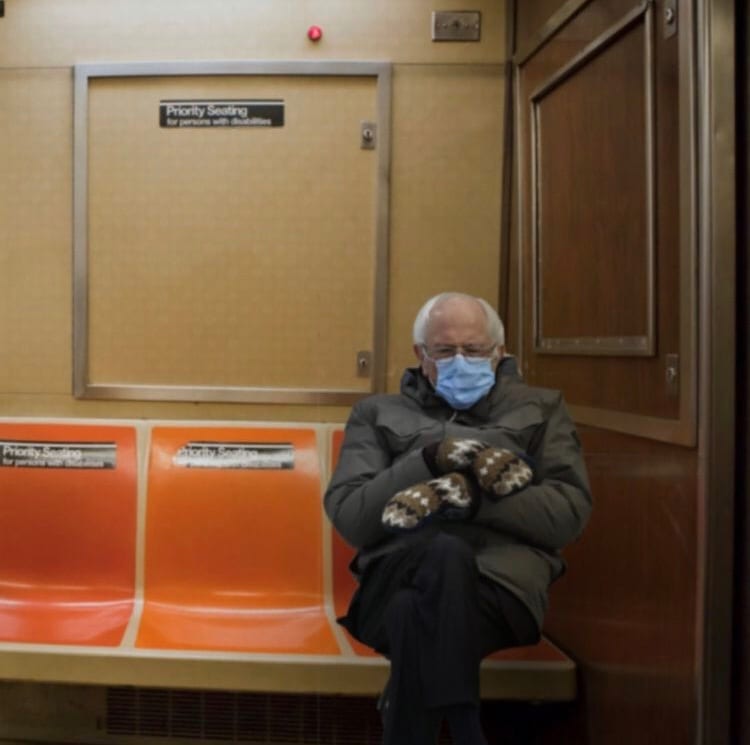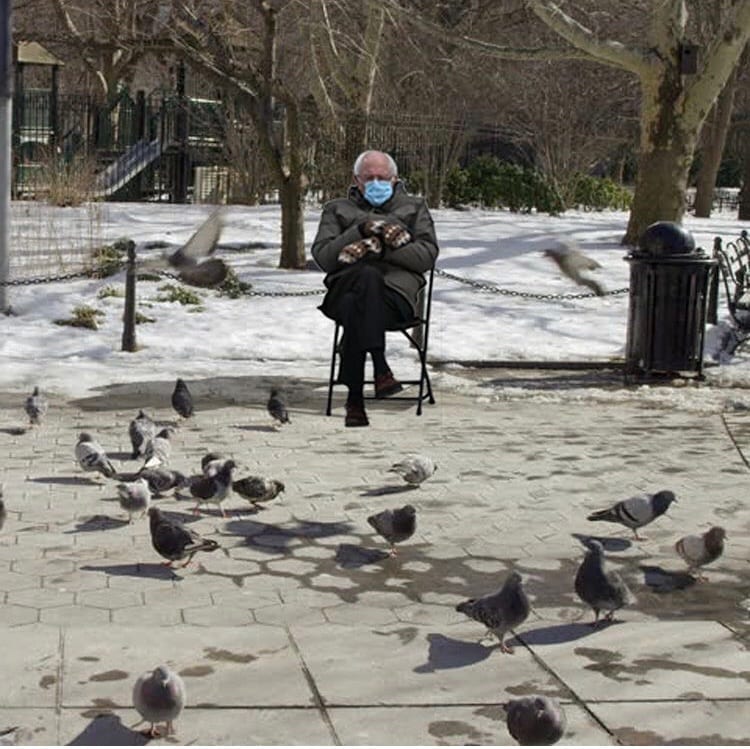 And Sex & The City (like a needle in a haystack).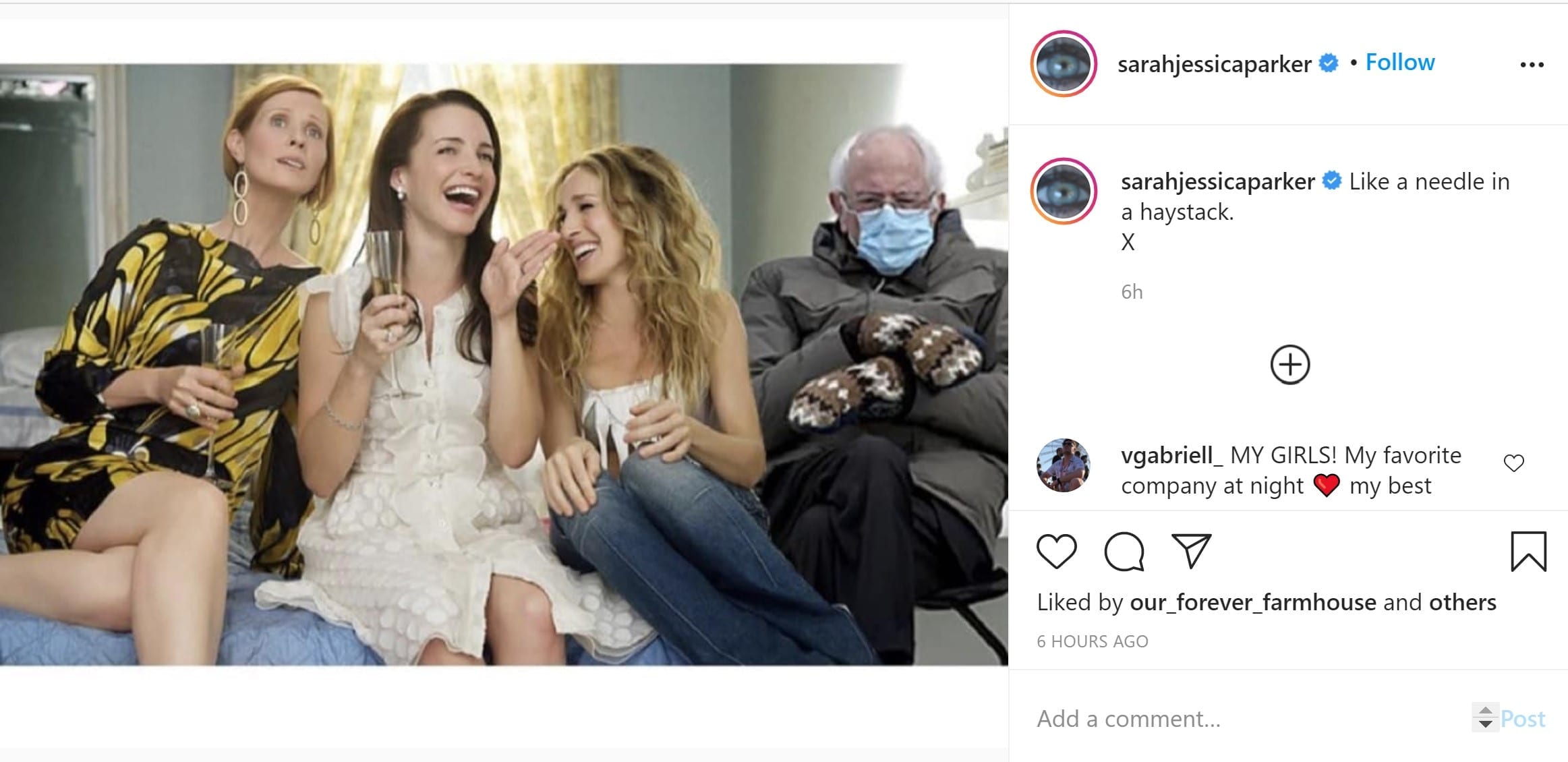 The moon.
And Sesame Street.
And a great green room with a red balloon.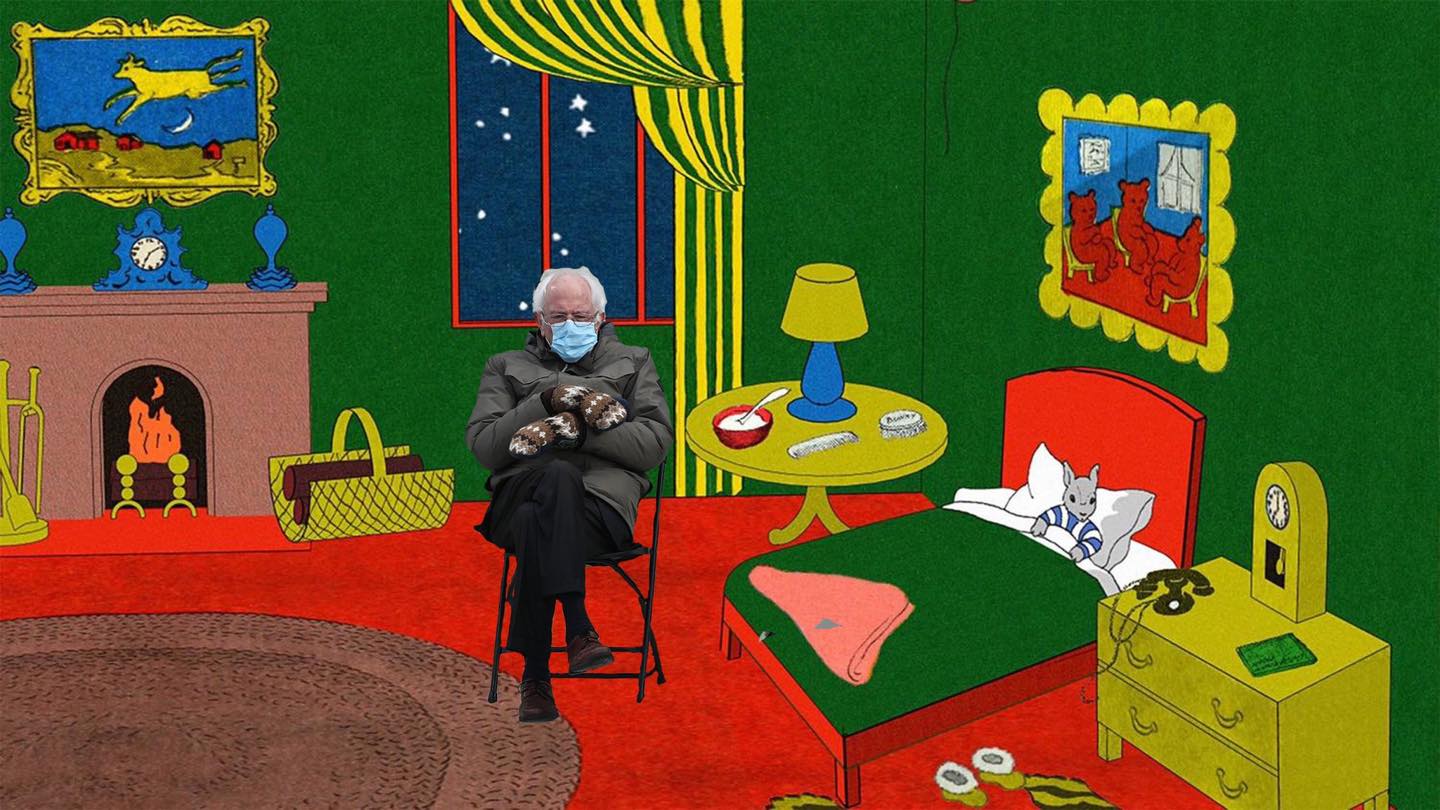 And bears and chairs and Mike Pence's hairs…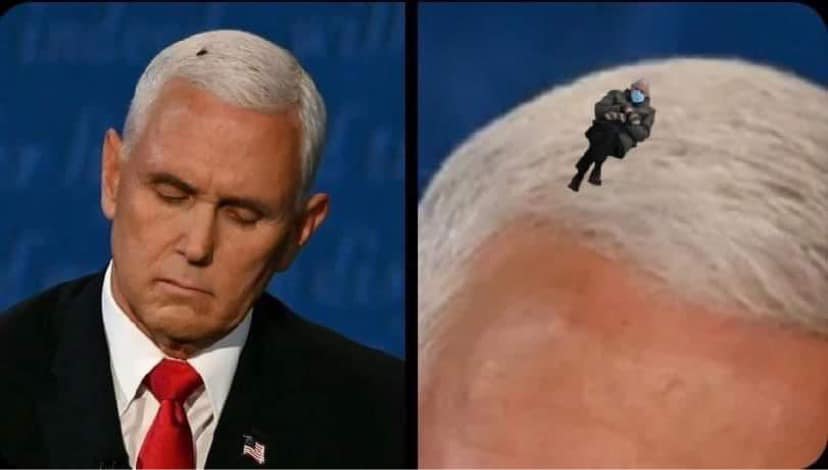 And UP.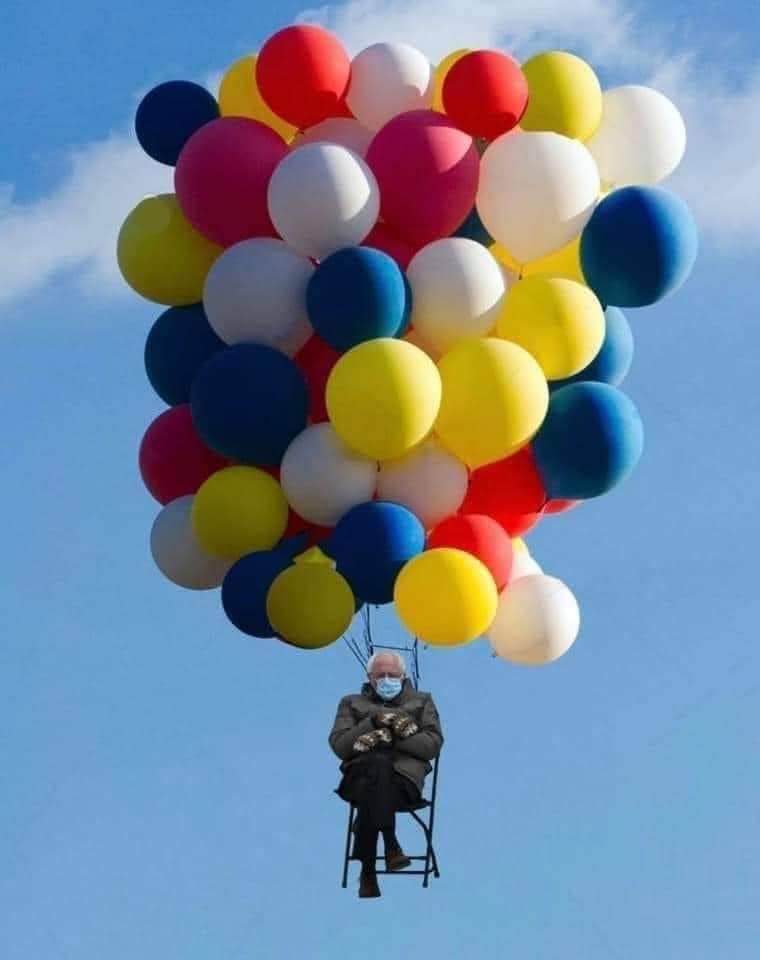 Waaaaay up.
I've seen enough. This is the winner. pic.twitter.com/DuDeUGnGz4

— Fred (@WaywardWinifred) January 20, 2021
When asked for his thoughts on all the attention his inauguration look has garnered, Sanders laughed and told CBS reporter Gayle King:
"In Vermont, we dress warm…and we're not so concerned about good fashion. We want to keep warm. And that's what I did today."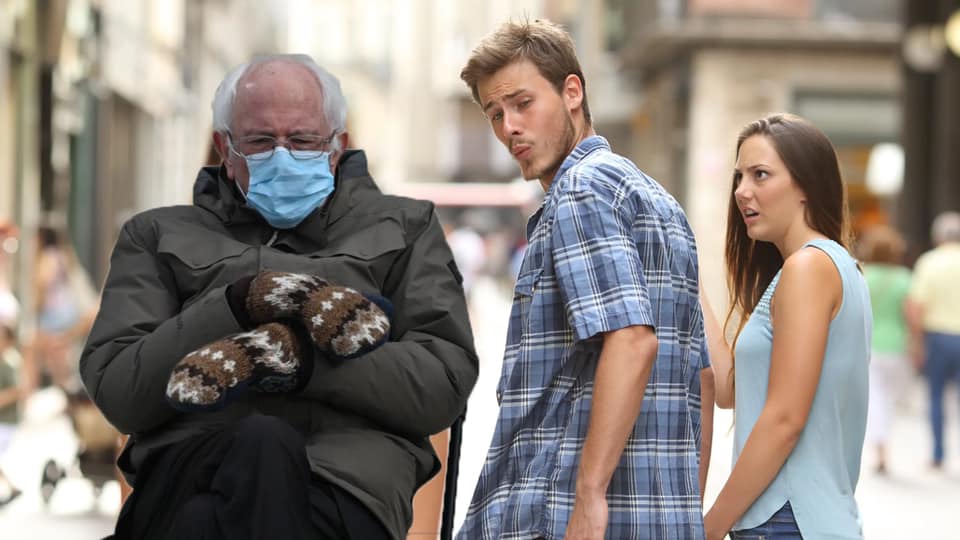 He definitely did.
As for those mittens that all of America is now coveting? Sorry, they're not for sale.
According to Buzzfeed News he was gifted them by Jen Ellis, a second-grade teacher in Essex Junction, Vt. She sent him a pair after he lost a bid for the Democratic presidential nomination in 2016.
Bernie's mittens are made by Jen Ellis, a teacher from Essex Junction, Vt. She gave them to him 2+ years ago and was surprised when he began wearing them on the campaign trail. They are made from repurposed wool sweaters and lined with fleece made from recycled plastic bottles. pic.twitter.com/ErLr29lY2t

— Ruby Cramer (@rubycramer) January 20, 2021
And all we can say is thank you, Jen!
And thank you to Bernie Sanders and the denizens of photoshop for making us LOL at a time when we could all really use it.
And there's good news! If you want to make your own Bernie Meme, according to BuzzFeed News, a man named Nick Sawhney built the site Bernie Sits in the midst of the meme storm where you can pull up google maps and literally put Bernie anywhere.
You're welcome.