I was one of those kids obsessed with Barbie. In fact, I may have played with Barbie dolls way past the age that was appropriate. But, we don't need to talk about that.
So, I have always been a fan of Barbie, but I've noticed that Barbie continues to try and improve and get better by moving away from the traditional Barbie of my childhood – the blond haired- blue eyed Barbie with the ridiculous proportioned body.
Yes, they have made many improvements over the years, and they just announced one more.
Barbie has unveiled a doll that uses a wheelchair, and one with a prosthetic limb as well as additional body types as part of their Fashionistas Collection.
Leaving us thinking – "Way to go, Mattel"
I personally think that girls and boys should have dolls that resemble them. Not only does it teach them that they are special just the way they are, but it also teaches them to LOVE who they are.
According to Good Morning America, "Barbie's new body type features a smaller bust, less defined waist and more defined arms, adding to Fashionistas' already-expanded line of curvy, tall and petite shapes."
As much as I loved my Barbies growing up, I know that I personally would have loved to own some of these barbies as a kid that were different than me, too.
Because, don't we want our kids to grow up knowing that we are all different, unique, beautiful, and worthy of love? And teaching them to love their friends and celebrate their differences too?
They announced the new Fashionista dolls with new body types several days ago via Twitter.
We proudly add three new body types to our line. Meet the new dolls. http://Barbie.com #TheDollEvolves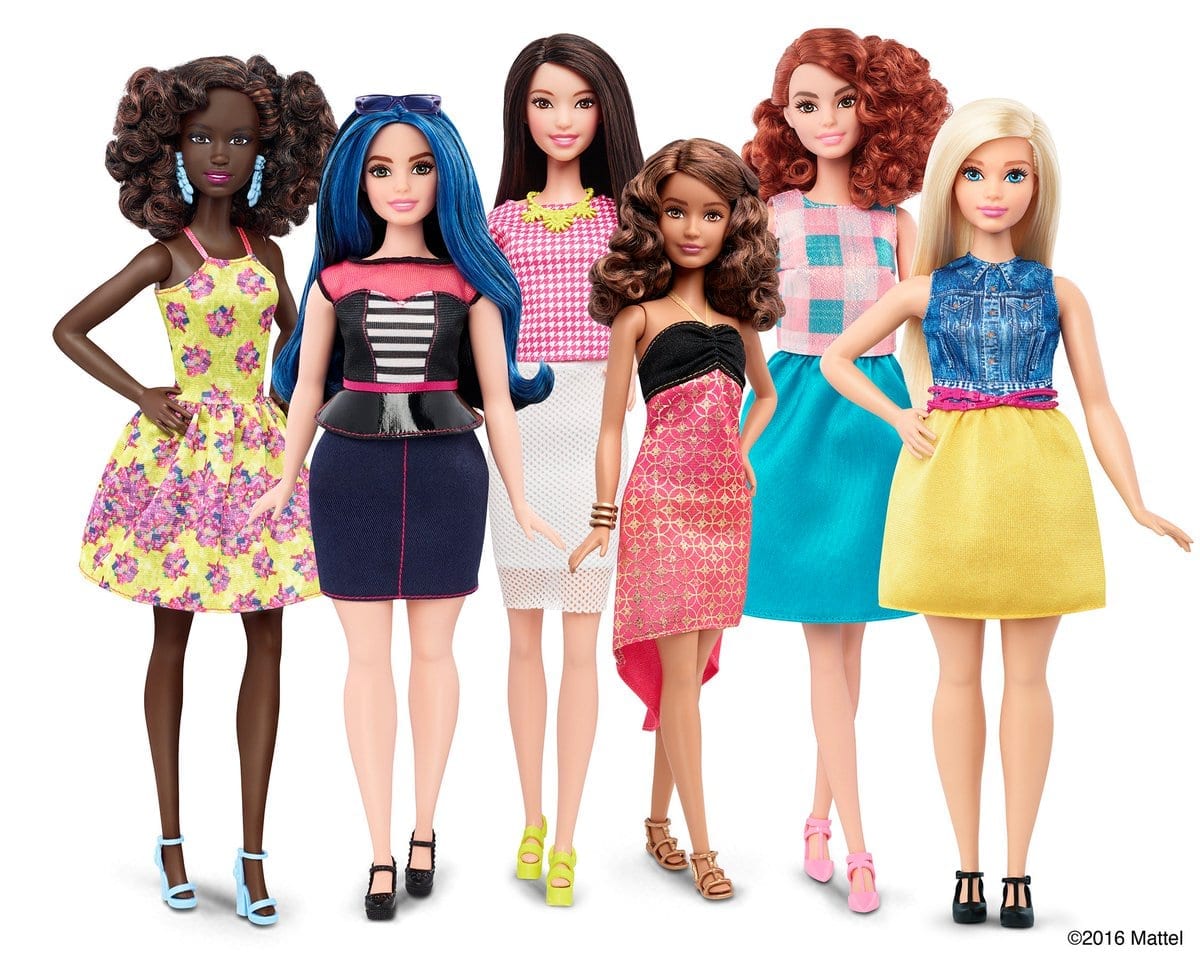 They also announced a new Barbie doll using a wheelchair and one with a prosthetic limb.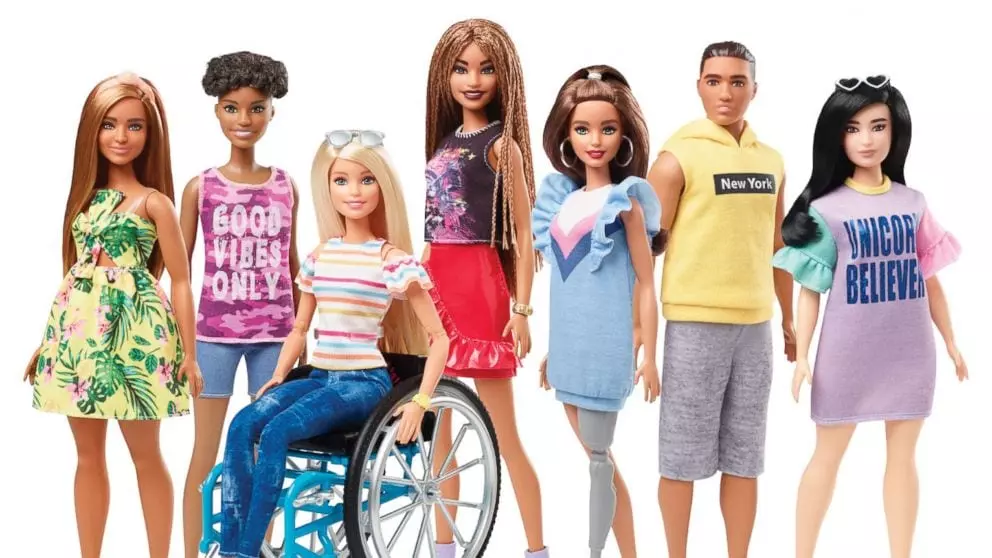 Kim Culmone, Global Head of Design for Barbie, told Good Morning America,
"This year our Barbie line will include dolls reflecting physical disabilities in order to better represent the people and the world kids see around them. Our commitment to diversity and inclusion is a critical component of our design process and we are proud that today's kids will know a different image and experience of the brand."
The Barbie brand continues to evolve and change and they want to have "the most diverse group of dolls in the marketplace."
Barbie has been criticized in years past for their homogenous dolls, but they continue to prove over and over again that they intend to be inclusive as they evolve and make great strides toward body positivity and inclusivity in our kids, which is something I think we can all get behind.
For years, they have also taken great strides to create career dolls that prove to all kids that they can be anything they want to be regardless of race, gender, or other differences. And, they have also broken the stereotype once again with their more inclusive dolls.
According to GMA,
"The wheelchair is modeled after one that is designed for an individual who has a permanent physical disability. The doll that is sold with the chair has an articulated body, so she can easily fit in the wheelchair. The accessory also accommodates all body types offered within the Made to Move product line (tall, curvy, and original), according to Mattel.

For the doll with the prosthetic leg, Mattel said it collaborated with Jordan Reeves, a 13-year-old from Missouri and co-founder of "Born Just Right" — a company whose mission is to build creative solutions to help kids with physical disabilities including limb differences and create a play experience that is as representative as possible."
If it's been a while since you've checked out a Barbie doll, you should take a look at all the great things that Mattel has changed about the brand through the years.
This post contains Amazon affiliate links. If you click on a link, Thats Inappropriate may receive a commission. See our full disclosure policy here.
Barbie is no longer the doll we remember from our childhood in the 80's and 90's, if that's how you think of Barbie – think again. Here are a few of our favorite Barbie dolls that Barbie has created through the years:
Ken Doll that does laundry? Yes, please!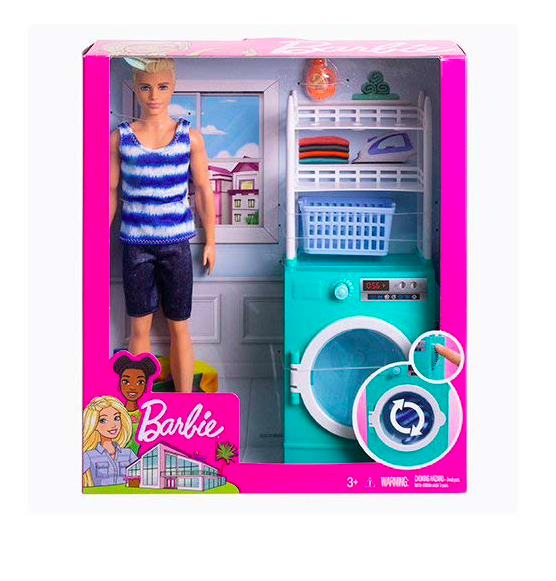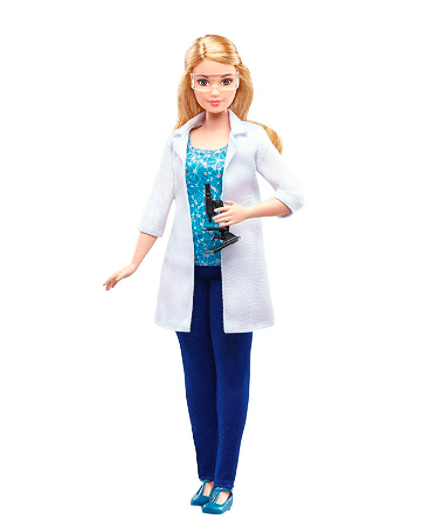 Barbie Career of the Year Robotics Engineer Doll – Awesome!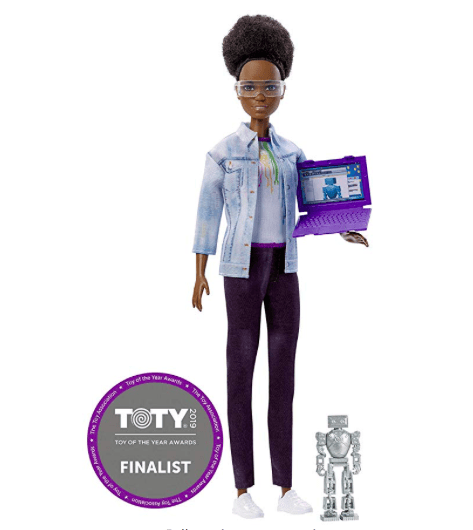 Barbie President & Vice President Dolls 2- Pack for your budding activist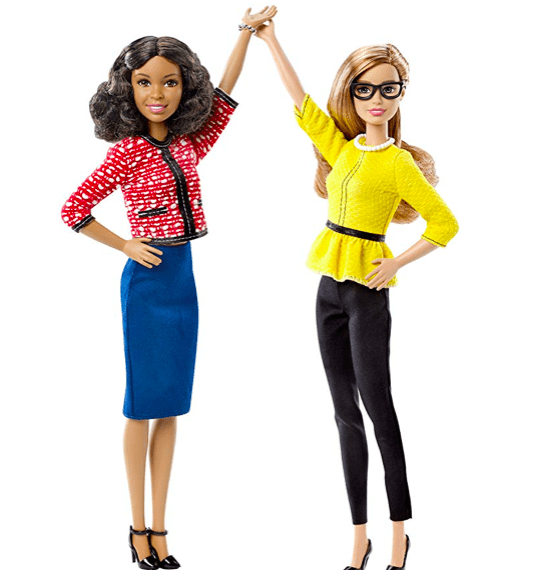 And more of our favorites from the Barbie Fashionistas collection:
Barbie keeps proving that they really are serious about inclusion and making every boy and girl feel special and special. And that's something as parents that we can get behind.