Welcome to Take It or Leave It, an advice-ish podcast for parents brought to you by Grove Collaborative.
Take it or Leave it is brought to you by Grove Collaborative. Visit http://grove.co/takeit and grab your "Free" gift with order.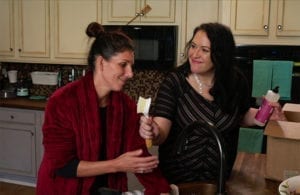 Do you Grove Collaborative? I do, and so does Tiffany...I mean Sharon ? Try Grove's new fall scents and when ...
Checkout Our Recommendation
In Trending News – a lawmaker in Arkansas has proposed a bill that seeks to cut funding for lunch programs at schools that struggle academically.
Section Intro: Representative Alan Clark recently proposed the bill, which, if passed, would significantly cut funding from a district's "national school lunch funding" if the school is lagging behind in reading.
Section Notes
a lawmaker in Arkansas has proposed a bill that seeks to cut funding for lunch programs at schools that struggle academically. How on earth could anyone think the solution to improving literacy would be to take free lunches away from the children who benefit from them?
Representative Alan Clark recently proposed the bill, which, if passed, would significantly cut funding from a district's "national school lunch funding" if the school is lagging behind in reading.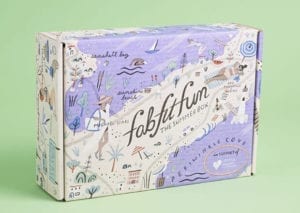 Use coupon code "TAKEIT" for $10 off your first box at FabFitFun.com. FabFitFun is a seasonal subscription box with full-­size ...
Checkout Our Recommendation
Section Intro: Susan Terrillion of Maryland did, during a family trip to Delaware. And she was arrested.
Section Notes
It turns out the kids went outside to walk their dogs, and that's when a "witness" found out they were by themselves. I guess that was Terrillion's first and second mistake: allowing her kids to leave the house while she was out, and then, not instructing them to keep the information that she was not at home to themselves.
In addition to knowing your state's laws (and those of the state your family is visiting on vacation), I think that decision comes down to what you as a parent feel comfortable with. I personally would not leave my 8-year-old home alone. Unless I was going outside to check the mail…at the end of our driveway. It's not that I don't trust her, but look, things do happen. She could get hurt, with no one home to help her. Plus, I don't trust other people. What if someone came to the door, and she got scared? What if she had a right to get scared, because the person was up to no good?
In Love and Marriage – Do you want to Keep it spicy like Gaga and Cooper (Oscar night horny rendition of Shallows)
Section Intro: We have all heard about how to keep it spicy, but I wanted to find a few tips that either I don't think I could do, or that most people would have trouble with.
Section Notes
Journal About Your Disagreements
Don't leave your fights unresolved. In fact, for a healthy marriage, you should be writing them down. According to a study conducted at Northwestern University, marital decline was significantly diminished among couples who did a regular journaling exercise about the status of their relationship. And for more amazing relationship advice, read these 50 Relationship Quotes to Reignite Your Love.
Kiss More
Even if you're not in the mood for something more intimate, that doesn't mean you should limit your physical affection toward your spouse. Kiss them before you go to sleep, when they head off to work in the morning, and any time you want to remind them just how much you love them. In fact, kissing can boost your dopamine levels, making you feel happier and more content every time you do it.
Listen More
And when you ask questions, take the time to really listen. Don't just wait your turn to talk, but focus on what your partner is saying, and offer constructive advice, if that's what they want.
Go Out Without One Another
Absence really does make the heart grow stronger from time to time. Spending time without your spouse, whether that means going to a concert or heading to a bar with friends, can give you plenty of exciting stuff to talk about with your spouse when you get home.
Be Transparent About Your Finances
Money issues are one of the biggest factors leading to divorce. Keep your relationship romantic by being honest about how much you're making and how much you're spending; a little transparency can go a long way. If you're looking for more communication advice, here are the 17 Worst Things a Man Can Say to a Woman.
Check In Throughout the Day
Instead of just waiting until the end of the day to talk to your spouse, check in periodically with texts and ask him or her how her day is going. Those little romantic gestures can keep your relationship feeling fresh, even when you've been together a long time.
Let Little Things Go
Did your partner put down a cup without a coaster? Did they make the bed weirdly? If your partner keeps making the same mistake over and over, you can mention it, but letting little things go will make you both happier and less resentful in the long run.
Try Some Role Play
Make things more exciting by adding a little role play into your date night. Let your spouse pick you up at a bar as though you're just meeting for the first time and you'll keep things fresh and fun.
Get Outside
It's easy to slip into a pattern of spending every evening on the couch with your significant other. Make a commitment to get outside together on a daily basis, even if you're just taking a short walk to the store, and you'll not only get more exercise, you'll have more to talk about, too.
Keep a Gratitude Journal
Feeling like you're drifting away from your spouse? Try keeping a gratitude journal. By listing the things you're grateful for in your relationship, you'll make it easier to remember why you fell in love in the first place.
Put Down Your Phone
Nothing breaks down communication more than having your phone in your hand when you're supposed to be listening. When you're talking to your partner, put your phone away.
Get in a Regular Workout
Want to spice things up in bed? Try hitting the gym first. According to research published in the Annals of Behavioral Medicine, exercise can help make women friskier.
Do Something Impulsive
Break out of a relationship rut with a little impulsivity. Take a spontaneous vacation. Host a last-minute party with your friends. Doing something out of the norm can make your relationship feel fresh, even if you've been together for decades.
Give Yourself Homework on How to Do Better
Tackling your relationship issues sometimes takes more than just initiative. Try talking to your partner about the things they'd like you to change, and make a point of doing them, as though they were actually assigned tasks.
Add Some Romantic Viewing to Your Routine
Want to keep things spicy? Add some romantic movies to your roster. According to research conducted at the University of Rochester, talking about romantic movies made couples significantly less likely to split than those who shunned the rom-com viewings. And when you want to brush up on your classic cinema, add the 37 Movies Every Man Over 40 Should Be Able to Quote to your must-watch list.
Write Each Other Love Letters
Make your spouse feel wanted and loved by writing him or her a love letter from time to time. Don't just leave it on their nightstand, either—actually send it to them in the mail for a sweet surprise.
Spend Time Apart
Marriage often involves marathon togetherness, and that kind of time spent together can be draining. From time to time, take a solo weekend away from your spouse to relax and you'll return home feeling more excited to see them than ever.
Pack on the PDA
Kissing doesn't have to be an inside-only activity. Show the world how proud you are to be with your significant other by giving them a big old smooch in public when the mood strikes.
Leave Work at Work
Bringing your work home can have a profoundly detrimental effect on your relationship. Make your home a sanctuary for your relationship by trying to compartmentalize your work stress and don't let it spill over into your marriage.
Flirt
Go ahead and give yourself permission to be a little flirtatious with someone other than your spouse from time to time. Doing so can help fuel a little bit of healthy jealousy and keep things hot at home.But make sure you don't take things too far. Talking to someone at a bar is one thing, but exchanging numbers—or worse—won't do any favors for your marriage in the long run.
Get to Bed at the Same Time
Want to keep your marriage happy for the next 10, 20, or 50 years? Make sure you're hitting the hay at the same time. Research published in Psychosomatic Medicine reveals that women viewed interactions with their partners more positively when they went to bed together. And when you want to make it easier to hit the hay, start with the