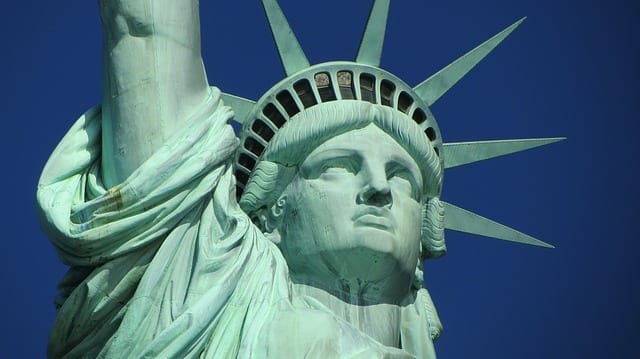 When taking a summer vacation in New York State, so many people think about the city. While that is the leading tourist attraction in the state for a number of reasons, the Big Apple is really only a small portion of what this amazing state has to offer in the line of places to go and things to see. If you are planning a trip to New York this summer, here are seven places you won't want to miss.
1. New York City
Of course no trip to New York State would be complete without visiting the city. However, there is so much to see and do here that you could live your entire life in NYC and never get to see it all! From the Statue of Liberty on Staten Island where immigrants entered the country for so long to what was once the tallest building in the world, the Empire State Building, you can get in a bit of history while having a great time taking in the sights.
2. Niagara Falls
There are literally so many attractions in Niagara Falls that it would be hard to single out even just a few of them. However, when staying in any one of the leading hotels, you can find things to do right there at the hotel or tour buses that travel between the American and Canadian side of the border. Whether looking to gamble at one of the casinos or simply to get a view of the amazing falls itself, you will find something to fill your days with excitement.
3. Thousand Islands
Far removed from the teaming streets of New York City, Thousand Islands is a favorite tourist attraction for anyone seeking a bit of serene camping and awesome natural beauty. So many first-time visitors are really surprised to find out that there really are more than 1,000 islands in this archipelago that begins where the Saint Lawrence River emerges from Lake Ontario. There are actually 1,864 little islands, some inhabited, others just small 'dots' not really large enough to accommodate life. For the epitome of camping, fishing and hiking, this is one vacation spot in New York State you definitely won't want to miss.
4. The Finger Lakes
New York State surely has its fill of lakes. While Lake Ontario is one of the five Great Lakes, the Finger Lakes have become a favorite among tourists. Comprised of a group of 11 small lakes in the central part of the state, these islands attract those who want to get in a bit of boating, swimming and fishing. From west to east the Finger Lakes are comprised of:
Conesus Lake
Hemlock Lake
Canadice Lake
Honeoye Lake
Canandaigua Lake
Keuka Lake
Seneca Lake
Cayuga Lake
Owasco Lake
Skaneateles Lake
Otisco Lake
Visit one or visit them all, you are sure to enjoy some of the loveliest scenery in the world.
5. Triphammer Falls
Located at Cornell University, right there on the main campus, is one of the most amazing pieces of 'architecture' imaginable. Triphammer Falls is not only a waterfall of extreme beauty but there is also a castle like structure built into the rock formation on one side of the falls. Many parents who visit the campus of this famed New York university are literally awestruck at this historic site of amazing beauty.
6. Watkins Glen State Park
Many people today visit Watkins Glen State Park for some of the world's loveliest scenery in which to camp. However, a small bit of trivia also leads a great number of visitors here each and every year. Watkins Glen was home to a music festival in New York State that was much bigger than the historic Woodstock Festival. Whether reminiscing on music from days gone by or keeping the memories of Flower Power alive in your heart, this is one popular tourist attraction you just won't want to miss.
7. George Eastman House in Rochester
Who is not familiar with Kodak cameras and Kodak film? While most people now have digital cameras, stand alone or a feature in some mobile device, Kodak was an industry leader for more than just one generation of consumers. George Eastman is perhaps one of the most famous of American entrepreneurs and is known as the man who founded Eastman Kodak. The George Eastman house in the center of Rochester is now operated as a museum and is open to the public.
So if you are looking for someplace to spend your summer vacation in New York State, you can see it has much to offer. From the bustling streets of the Big Apple to some of the most spectacular natural beauty on earth, you can find it all in New York.