Welcome to Take It or Leave It, an advice-ish podcast for parents brought to you by Grove Collaborative.
Take it or Leave it is brought to you by Grove Collaborative. Visit http://grove.co/takeit and grab your "Free" gift with order.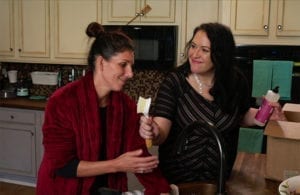 Do you Grove Collaborative? I do, and so does Tiffany...I mean Sharon ? Try Grove's new fall scents and when ...

In Trending News – A middle school allegedly strip searched four young girls suspected of drug possession.
Section Intro
An assistant principal and nurse at East Middle School allegedly forced four 12-year-olds to strip down to prove they weren't carrying drugs. The students made administrators suspicious by "appearing hyper and giddy during their lunch hour,". Statements against this act included "The children were instructed to remove their clothing, and felt shamed, humiliated and traumatized by the experience".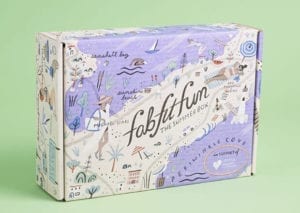 Use coupon code "TAKEIT" for $10 off your first box at FabFitFun.com. FabFitFun is a seasonal subscription box with full-­size ...

Section Notes
According to the Binghamton Press & Sun-Bulletin, 200 people attended the Binghamton school board meeting in New York on Tuesday to hear why the assistant principal and nurse at East Middle School allegedly forced four 12-year-olds to strip down to prove they weren't carrying drugs.
On Jan. 15, "The children were instructed to remove their clothing, and felt shamed, humiliated and traumatized by the experience," read a statement from PLOT, according to Binghamton Press & Sun-Bulletin. A graphic published on PLOT's Facebook page shows that three of the students were made to remove shirts, pants or leggings, while administrators searched their bras and underwear, and a fourth received an in-house suspension for refusing to disrobe.
"In the incidence in question, there has been a lot of misinformation being spread through social media from third parties and misinformation that was brought up at the recent Board of Education Meeting. School officials did not conduct a strip search. When students exhibit behavior that warrants further evaluation the district has an obligation to ensure their health and wellbeing, which may include physical and medical evaluation."
In the statement, the district says that the middle school's administrators are "trained to monitor and evaluate students and recognize behavior that is out of character" and that when a medical evaluation is conducted, "it may require the removal of bulky outside clothing to expose an arm so that vitals like blood pressure and pulse can be assessed."
The statement continues: "This is not the same as a strip search. As part of the typical procedure, parents are contacted to inform them of the precautions and procedures that were taken. These on-the-spot decisions are made to ensure the student's health and well-being remain a priority, which is why students are evaluated immediately. School officials acted in accordance with the board policy. We want to reiterate that no students were strip searched, nor were they punished as a result of the incident in question and they were allowed to return to class after being evaluated. The safety and well-being of our students is our highest priority."
Of the four girls, one was told to remove her shirt, pants, and was searched in her bra and underwear. Two of the girls were stripped down to their bras and leggings, and one refused to take off any clothing. The parents responded a few days ago with this letter.
Parenting Crap – Tidy up your life for crying out loud!
Section Intro
With the KonMari Method, you can get out from underneath your clutter once and for all. Here's how:
Tidy all at once. Tidying a bit at a time never works. Things will get messy again quickly. (All at once means allotting about 6 months to the project.)
Visualize your destination. Before you throw things away, visualize your ideal lifestyle. Goals such as, "I want to live clutter free" or "I want to be able to put things away," are too broad. You must think in concrete terms, such as: "I want to live like a Goddess, surrounded by peace and beauty."
Identify why you want to live the way you envision. For every answer ask yourself "why?" again. For example, if you want to live clutter free so you get a better night's sleep, ask yourself, "Why do I want to sleep better?" Do this 3-5 times. When you find the answer to why you want to be tidy, you are ready to move on.
Determine if each item "sparks joy." Rather than focusing solely on throwing things away, which Ms. Kondo acknowledges only brings unhappiness, be sure to cherish what you love. Do this by taking each item in your hand and asking yourself "does this spark joy?" If yes, then it stays. If it does not spark joy, then throw it out. Note: You must touch every item so that your body can react. This is NOT an intellectual process. It's a "felt" physical sense that you can develop over time, or the kind of intuition I discuss in depth in Women's Bodies, Women's Wisdom.You let your BODY and emotions tell you.
Tidy by category, not location. In most households, items that fall into the same category are stored in multiple places. If you are tackling your clothes, then you must get all the clothes out of every closet and drawer in every room first. Start with tops first, then bottoms, and work from there. She also instructs you in the fine art of folding, which frees up an enormous amount of closet space. My drawers are now works of art—with my folded blouses and tops arranged like envelopes so that I can see everything easily.
Tidy in the right order. Kondo says that the following order is the way to tidy: Clothes, Books, Papers, and then Komono (miscellaneous.) She goes into great detail on how to separate and each category into sub-categories.
Discard before you place things back. You must discard first. Don't put anything away until everything you are going to discard is removed.
In Love and Marriage – Biggest Fight After Baby
Section Intro
Fitness guru Shaun T and husband Scott Blokker became the first same-sex couple featured on Parents magazine this month, a milestone that left conservative group One Million Moms outraged.
Section Notes
"Parents is using its magazine as a platform to promote the pro-homosexual lifestyle," the One Million Moms statement reads. "Even if families do not personally subscribe to the publication, they should be warned that it could be displayed in waiting rooms of dentist and doctor offices, where children could easily be subjected to the glorification of same-sex parents."
The group added, "Mothers and fathers are seeing more and more similar examples of children being indoctrinated to perceive same-sex couples as normal, especially in the media. Likewise, the magazine's website, Parents.com, and their other social media pages also push pro-homosexual content."
The cover features Shaun T and Blokker with their 13-month-old twin sons Sander Vaughn and Silas Rhys, who were born prematurely at 32 weeks, reports PEOPLE. In Parents, the couple discussed how their relationship and lives have changed in their first year as parents.
"It was terrible," Shaun T jokingly told the magazine. "We got into more fights than we'd ever had in our entire relationship."
"I even questioned whether we'd ruined our marriage by having kids, but it wasn't the kids," Blokker added. "It was the not sleeping!"
Shaun T also shared the two pieces of advice he received from his grandfather and Blokker's father.
"Scott's dad told me, 'You're not coming into the babies' world. They're coming into yours,' and that made me eager to show them the life we live," Shaun T recalled. "The second was from my grandfather, who was married to my grandmother for 56 years… He said, 'Never go to bed angry,' and we don't. The connectedness you feel at the end of the day is the driving force for how you wake up the next day, so every night we fall asleep holding hands."
Having their children in the first place was not easy. The couple told Parents they had 12 attempts, six egg donors, five surrogates, two doctors and one miscarriage. Finally, after spending thousands of dollars, they welcomed Sander and Silas. The two have the same egg donor, but Silas is from Blokker's sperm and Saner is from Shaun T's sperm. They were born two minutes apart.
One Million Moms has a long history of criticizing any LGBTQ-inclusive media. Its parent company, the American Family Association, was classified as a hate group by the Southern Poverty Law Center.