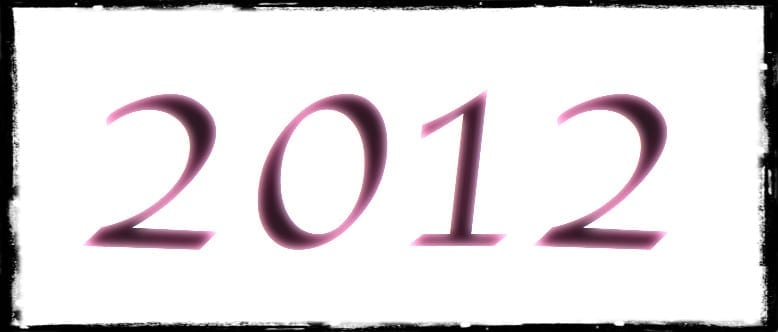 Akin to a hippo trying to fit into a tortoise shell, 2012 has seen it's fair share of outrageous moments. From the Australian woman who was granted worker's comp benefits for injuries she sustained while having sex on a business trip to the world ending due to some crazy Mayan's running out of cave space, the past 12 months have been a shitstorm of weirdness. I, for one, welcome the new year with open arms! Here's to a less lunatic 2013!
Before we get there, however, let's take a look at some of 2012's most outrageous stories involving parenting (or lack thereof)…
Celebrity Baby Boom: Okay, this might not qualify as outrageous, but it seemed liked celebrities were just busting out babies in 2012. It all started with the much-anticipated birth of Beyonce and Jay-Z's baby girl, Blue Ivy. Then it was Robert Downey, Jr., Jennifer Garner and Ben Affleck, Jessica Simpson – even Bruce Willis added another child to his existing brood!
Restaurant Potty Party: Diner's beware! It's not the food, it's the naked potty-training babies in the booth next to you! Me thinks too much vodka pouring occurred prior to this dining experience. Probably much vodka pouring occurred after, too. I feel for ALL of you who witnessed this catastrophe of a parenting moment.
Nacho Mom: She looks like a Dorito and has the IQ of a shoelace. It's Nacho (aka Tan) Mom. Whether she truly brought her kid into the tanning booth or not remains subject to speculation. The example she is setting for her young, impressionable daughter on the other hand is undeniable.
Honey BOOOO: There's just no need to add another "boo". It's just BOOOO! Between feeding the girl Mountain Dew and Red Bull to jazz her up before a beauty pageant to sensationalizing "red necks" as fat, lazy, uneducated and weird, Honey Boo Boo just needs to Go Go.
Sue Who?: Your wife, that's who! Who does that? Jian Feng of northern China did after his wife gave birth to a supposedly ugly child. Since he considers himself to be Brad Pitt's twin, there is no freakin' way that kid could have been born of his loins. Baby mama must have been toying around with Me No Eggzist. So what did hubby do? He sued her arse. Wow. That was a typeful.
Kill the Laptop: Since you can't kill Facebook, this dad went straight for his daughter's laptop after she posted a snarky comment on the social network about her parents. After shooting her laptop multiple times – it died and went to techno heaven – he uploaded the video to YouTube, where it went viral within days. Mostly effective except for the visit from Child Protective Services and the local police.
What were your most outrageous parenting moments of 2012?