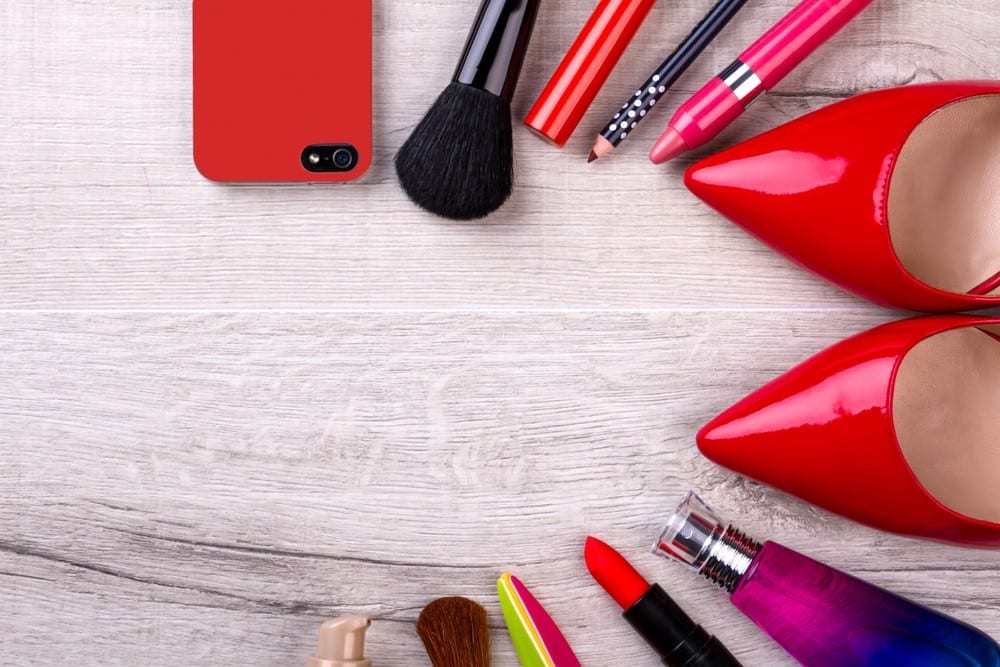 It's a truth for mothers that there are going to be days when brushing our hair or putting on mascara seems to be miraculous. We have all joked about not using the restroom alone since our kids were born and our lack of personal space. Among all the diaper changes, carpools, naptimes, laundry, and practices who has time to devote to a beauty regime?
Yes, our treasured little ones (and even the bigger adolescent ones) keep us so distracted that we often fail to meet our own basic needs, let alone worry about beauty trends or makeup. Among all our to-do lists and demanding kids, pampering ourselves quickly takes the back burner and we have to resign ourselves to a world of pony tails and messy buns. But, it doesn't have to be that way.
Thankfully, we can use our technology to help us work smarter, not harder. The glamorous world of hairstyles and makeup doesn't have to be time consuming or involve special trips to the makeup counter. We can use our smartphones or devices to take advantage of beauty apps to simplify our routines, meet our own needs, and splurge a little on ourselves. To help us reclaim a little bit of "me" time, we have compiled the following essential beauty apps every mom needs:
5 Beauty Apps Every Mom Needs
Bellashoot. This beauty app lets us connect to a world of tutorials, advice, trends, or find new products with a simple swipe of our fingers. This app combines all of our favorite sites like YouTube and Pinterest with chatrooms, bloggers, and Instagram to create one place for us to connect and interact with each other. We no longer have to spend hours searching the web for tutorials, hair styles, nail inspirations, DIY beauty recipes, and skincare advice. The Bellashoot app helps promote interaction, learning from others, and exposure to new beauty ideas in one easy to use app.
Spruce. This app helps us take skincare to the next level and offers us the ability to connect with dermatologists virtually with our phones or devices. You simply select a certified dermatologist from the app by reading through their profiles and then you can share your questions to get information and help from a reliable source without having to schedule a dermatologist appointment. Through the app, you can conveniently get help for your skin issues whether it is for a nasty breakout or a rash. For a $40 fee, you simply send photos or details through the app and within 24 hours get personalized treatment plans and prescriptions if needed. Spruce can save busy moms a lot of time by bypassing the dermatologist office
L'Oreal's Makeup Genius. This app allows beauty lovers to interact with products, styles, and new colors without leaving home or spending a lot of money. We no longer have to seek samples or try on countless dustings of shades at the counter. With a little help from our camera, which acts similar to a mirror, we can virtually try any product, look, or color before buying or just for fun.
Stitch Fix. This app provides us access to a personal styling service that puts together stylish outfits just for us and then mails them to our door. We simply begin by filling out a profile regarding our style choices, sizes, and price ranges. Then our personal Stitch Fix stylist will select five pieces of clothing, shoes, or accessories that reflect our survey and ship them to our home without ever having to drag the kids out to the mall. After we receive our selections, we can pick and choose from the shipment. If we don't like something or it doesn't fit, simply send back the items we don't like in a free USPS prepaid envelope.
Get Smart Lights. It sounds a little crazy, but with smart home technology we can control our thermostats and even lighting in our homes with a touch of a screen. Many of us often overlook the role lighting plays in beauty. Colored lighting can affect our moods, concentration, relaxation, and energy levels. Harsh lighting can wreak havoc on our features, so take advantage of today's tech and make it work for us. A good example is the Philips Hue System, that lets you control your environment with a simple app that allows you to adjust the room lighting to fit your activity.
What is your go to beauty app?