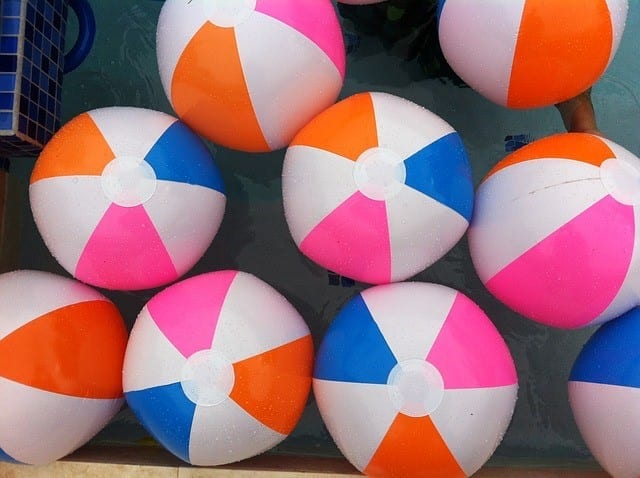 Summertime isn't just for kids anymore. As the stresses of work pile up throughout the year, more and more adults are saving up vacation time and planning for holidays during the warmer months so they can spend time with family and relax a bit. Cookouts and pool parties are some of the most popular ways to celebrate summer, but making preparations can be costly and time-consuming.
There are several things you can do to have a fun fete and keep costs down, however, and your guests will never know you didn't spend a fortune on food and decorations. Here are some of the best tips for planning a pool party on a budget.
Don't go overboard on the guest list
It can be enticing to invite half the neighborhood, especially if you've just installed a pool that you want to show off. But keeping things simple will ensure that you don't go over budget, and it may save you headaches when cleanup time comes around as well. Keep in mind the amount of seating you have, and if you'll be asking guests to bring lawn or camp chairs with them, be mindful of the space limitations. If there will be young children present, make sure there will be enough adults around to keep a watchful eye on things for safety's sake.
Plan some entertainment
It's a good idea to have a few games planned out for the little ones. Marco Polo, diving for pennies, and volleyball (this can be adapted with a makeshift net and beach ball for younger kids) are all great games that will keep younger guests occupied and happy. If you feel inclined to join them, go for it! Water games are a wonderful way to burn calories.
You might also set up a small table in a shaded area for kids who are tired of swimming or need a break from the sun. Cover it with craft paper and set out a beach bucket full of crayons and markers so they can have a quiet activity to do away from the others.
Head to the discount store
Decorating for a pool party doesn't have to cost an arm and a leg. Unless it will be a themed child's party, there's no need to have tiki torches, grass skirts, and a pig roasting over a spit. Instead, check out local dollar stores for lights to string up around a patio umbrella, colorful dishes and disposable flatware, tablecloths, and water toys for the kiddos. It's probably a good idea to stay away from glass items, but you can find plastic bowls and platters at most dollar stores that look like cut crystal. These are great for laying out hot dogs and kebabs and for filling with fruit and salads.
You can also check Pinterest for some ideas on how to make gorgeous little crafty things that your guests will applaud.
Don't forget the music
You don't need an expensive DJ; with apps like Spotify, you can hook your smartphone up to portable speakers and keep the party going with the perfect playlist right from your chaise lounge.
Beverages
For kids, inexpensive juice boxes–or water bottles, which will leave out the cavity-inducing sugar–will do perfectly. But the adults may want a little something extra, and alcohol can pad out your budget very quickly. Consider providing one cocktail and asking guests to bring their own beer.
Planning a pool party doesn't have to be a stressful wallet-buster if you know where to look for decorations and how to prepare. From making your own invitations with printable templates to repurposing candles for evening lighting, it's easy to create a beautiful, fun atmosphere you and your guests will enjoy.
Aimee Lyons is a twenty-something free spirit who loves crafting, painting, building, and anything else that lets her exercise her creative muscles. A born do-it-yourself kind of girl, she started DIYDarlin.com to inspire others to embrace their inner creators and tackle projects with confidence. When she isn't crafting, you might find her vintage shopping or taking her Corgi Champ out exploring in her hometown of Austin, Texas.