Every parent's biggest fear is that they will send their kids out into the world and that they will end up in harm's way. We try so hard to prevent anything bad from happening to them.
And sometimes, watching the news will reaffirm those fears with wild stories of mixups or accidents that leave me wondering.
One news story that's making headlines reminds us that no matter how much trust we have in the establishments where we send our kids, mistakes can happen. And, sometimes there is potential for harm, too.
More than two dozen pre-school and kindergartner kids were sent to the hospital last week after drinking from sealed milk cartons that contained hand sanitizer.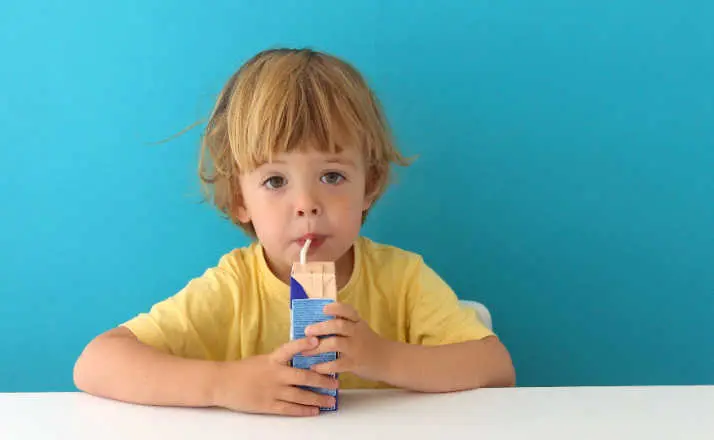 The incident was reported from the Early Childhood Development Center in Camden, New Jersey, but may affect other schools in that area.
"At approximately 9 a.m. this morning, staff at the Early Childhood Development Center on Pine Street in the Parkside neighborhood in Camden City called 911 after 25 children ingested milk from sealed cartons with an unidentified substance that had an antiseptic-like odor to it," reads a statement from the Camden County website.
"Eleven students were transported to Virtua Our Lady of Lourdes hospital for examination and discharged later in the morning. Twenty-one additional students were transported by bus with one staff member to Cooper Medical Center and discharged later in the morning as well."
The milk cartons have all been removed from the schools and officials are working
with the company that produced to cartons to find out what, exactly, happened.
The Camden County Haz Mat team reported that the contaminants in the milk cartons might be a non-toxic sanitizing agent used during the manufacturing process, but an investigation is still ongoing.
"This was a scary situation, but thankfully, everyone who was exposed to the milk is in stable condition, and either back at school or home," Camden County Health Officer Paschal Nwako said in a statement.
"This investigation is ongoing, and our department will get to the bottom of this situation. In addition, I want to thank all of our first responders and public health employees who worked together to protect the health and welfare of these children."
So, how much hand sanitizer would a child need to ingest for it to become toxic?
For parents wondering how much danger kids would be in if they ingest non-toxic hand sanitizer, the Texas Poison Control has run the numbers, and it's honestly kind of surprising.
Here is how they break it down:
"A hand sanitizer pump dispenses approximately 2.5 mL of liquid. If one pump of a 62% ethanol-containing hand sanitizer was ingested by an average 2-year-old weighing 15 kg (33 lbs), a blood alcohol level of 17.3 mg/dL would be expected, considerably below a toxic level of 80-100 mg/dL.

The same child would have to drink approximately 4-5 squirts of the sanitizer to produce toxic effects requiring medical attention.

Clearly, more than a lick of hand sanitizer would be necessary to produce significant toxic effects."
To keep your kids safe, keep all prescription medicines, mouthwash, sanitizers, and household cleaning supplies.
If you believe your child has ingested something that isn't intended to be edible — even if the package says "non-toxic" then call Poison Control. In most cases, they will talk you through what to do, and your child will be a-ok.