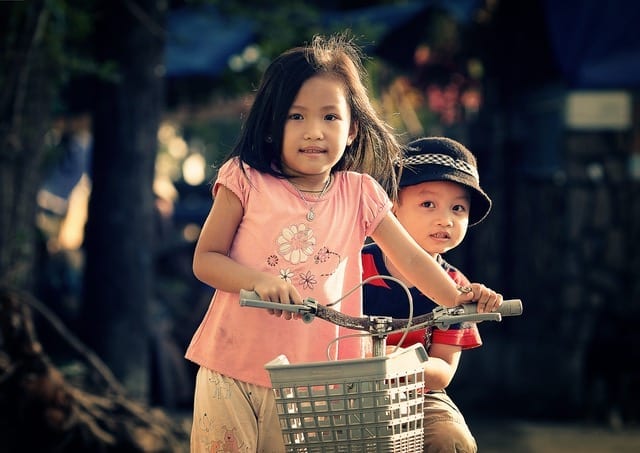 In the past, parents whose children had asthma worried a lot about whether exercise or sports would do more harm than good. You can't blame parents for worrying, but kids are meant to run, skip and jump their way through their childhoods — yes, even kids with asthma.
Asthma is an inflammation of the airways inside the lungs and the most common chronic medical problem in children. Symptoms are coughing, wheezing, difficulty breathing and chest tightness. Almost all children with asthma will have one or more of these symptoms when they have a cold or exercise.
That shouldn't stop kids from participating in physical activities. With summer just around the corner, it's time to start thinking about fun ways to stay active! Be sure to consult with your family doctor before undertaking a new exercise program. Your doctor can help with a written asthma management plan and evaluate medicines and symptoms in the long-term.
Here are three enjoyable physical activities for children with asthma, or any children for that matter:
Swimming
Indoor swimming pools have a lot of humidity which is helpful in alleviating the dryness in the airways typically associated with cardiovascular exercise, according to Dr. Tod Olin, a pediatric  pulmonary specialist.
"If you can prevent the water loss that naturally is lining the airways by being in a really humid environment, the chances of having a problem go down, Olin told Healthline.
Not only is humidity a good thing, swimming as a form of exercise is beneficial because holding one's breath expands lung capacity. Children gain a greater ability to control their breathing, too.
Just as children (and parents) can prevent the common water-induced ailment of "swimmer's ear," they can also be proactive with lessening the possibility of an asthma attack. Doctors recommend children pre-treat with a few puffs of their short-acting asthma medication before starting exercise.
Biking
Kids love bikes. Leisurely bike rides with family and friends probably aren't going to exacerbate asthma. However, if your child wants to join a mountain biking team, certain precautions should be taken. Steep hills, increased speed, and longer distances will induce heavy breathing, which could trigger an asthma attack.
Tips for avoiding an attack include using an inhaler before exercise, doing a good warm-up, and having your inhaler handy. Like swimming, biking is one of those aerobic sports that stimulates lung function improvements.
Kids with asthma shouldn't be discouraged from participating in high-intensity sports. One study found that Olympic level road cyclists and mountain bikers were more likely than other summer Olympians to have asthma, but they were still able to compete at a high level.In fact, the American Academy of Allergy, Asthma, and Immunology reports that asthma affects more than 20% of elite athletes and 1 in every 6 Olympic athletes.
Volleyball, baseball, football
Of course swimming and biking can be done on a team or solo, but the traditional team "ball sports" are also good for asthmatics. The benefits and life lessons of participating in team sports are numerous. Sports can improve quality of life, boost self-esteem and mood, and reduce stress.
Participating in team sports also strengthens the heart and lungs and increases the ability to handle strenuous activities over time. It's especially important for children with asthma to get enough exercise because there's a direct link with childhood obesity and worsening asthma.
One American survey showed that only 50 percent of boys between the ages of 6 and 11 got the advised 60 minutes of daily physical activity, while just over one third of girls in this age group did. This rate continued to decline with age. Poor diet and a lack of regular exercise are clear contributors to increased body weight and obesity, one of the top risk factors of cardiovascular disease.
Being active, working out, and playing sports not only helps kids with asthma stay fit, maintain a healthy weight, and have fun, but also can strengthen their breathing muscles and help their lungs work better. It's better to encourage your child to participate in any activity, rather than discourage it.