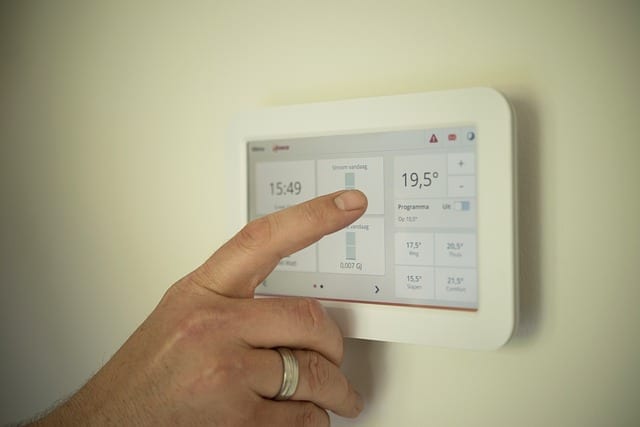 Any step you take to make your home more energy efficient is important. Not only is going green good for the planet, it's also great for your budget. Think about all the ways you rely on energy each day — from your HVAC systems to water heating to appliances and lights. Even parts of your home that you may not immediately connect with energy usage, such as air sealing and insulation, can play a big role in how much you consume. Because it takes so much energy to power a single-family residence, there are dozens upon dozens of opportunities for reducing consumption in it. Plus, when you make little tweaks here and there, those small changes can add up to a big difference — both in your home's efficiency and in the costs of daily living.
If you're interested in learning more about simple steps to improve energy efficiency at your residence, it might be time for a DIY home energy audit. In the accompanying checklist, you'll see how to conduct one. Running section by section throughout your residence, this resource gives you basic strategies for improving efficiency and cutting energy costs. From checking furnace filters to weather-stripping door edges, here's what you need to do.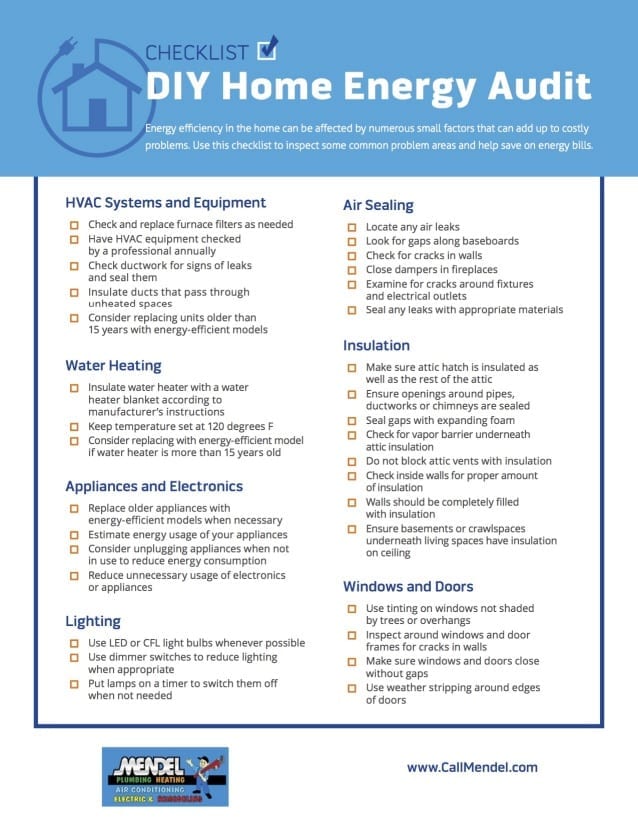 Tom Mascari is President of Mendel Plumbing and Heating. Providing Geneva, Illinois plumbing and HVAC services since 1985, Mendel Plumbing and Heating has a reputation for expert customer service and technical performance.