Placing our kids in the care of others is daunting. We want nothing more than to know that they will be safe, cared for, and loved by the people we entrust them to.
So we invest a lot of time, effort, and thought (not to mention money) into choosing just the right daycare facility for our children. One that we can trust. One that we know will provide the very best care for our babies and their well-being.
However, for some parents in Tennessee, their trusted daycare turned into a nightmare.
Four daycare workers from Mimi's Child Care in Indian Mound, TN have been arrested for allegedly dosing kids ages 0 – 6 with melatonin to make them sleep.
It should be noted that this was done WITHOUT their parents' consent.
Parents complained to authorities after noticing that their children were coming home lethargic after spending the day at the licensed in-home daycare. They also noticed that their children weren't sleeping at night (because they were sleeping all day, apparently.)
Detective Dana Saltkill told WSMV News:
"When they would pick them up, they would sleep all the way home and sometimes reports of children staying up most of the night, so their sleeping habits are off."
Some parents also reported that their children were having health-related issues.
After multiple reports gathered over the course of a month, including from a mother who started working at the daycare, the sheriff's office executed a warrant at the daycare at the end of April.
Candace Short told WSMV News:
"I quit my job and started working at the daycare. I witnessed them giving Melatonin to the children.

Shock is like, I don't even know, because it's more than shock; it's literally devastation."
She went on to say that she doesn't know how long it has been going on.
However, detectives in the case suspect it's been happening for years.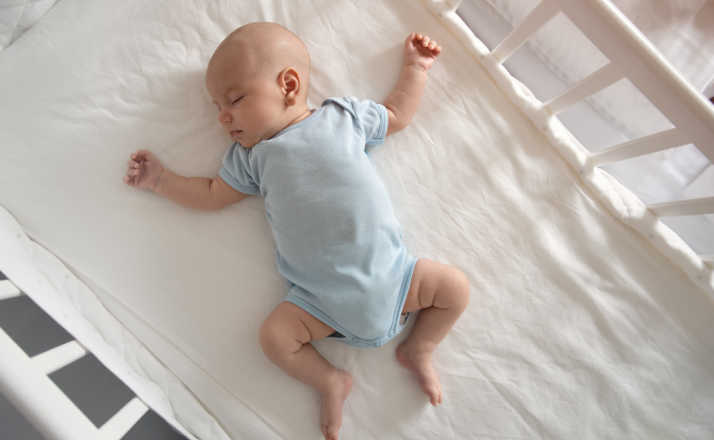 Detective Dana Saltkill told local news, WKRN, that investigators believe the employees had been giving children, including infants, melatonin for the past three years.
Detective Lee Miller said that at least 27 children were victims of melatonin doping.
What makes this even worse, is that the workers were double-dosing the kids, giving them 2X the average dose.
Melatonin is a hormone naturally produced by the brain. It helps to regulate our sleep cycles.
People who struggle with insomnia and sleeping conditions often use melatonin supplements, in the form of liquids, gummies, pills, or chewable tablets, as a sleep aid. It is sold over the counter.
According to WebMD, melatonin is considered "possibly safe when taken by mouth, short-term." It should only be used in children with specific health or behavioral needs, such as ADHD, asthma, or autism.
It is NOT recommended for infants.
While there haven't been a lot of studies on melatonin use in children, there are concerns that it could affect the development of the reproductive system.
Short-term side effects can also include:
headaches
vivid dreams
nausea
diarrhea
drowsiness
The four people arrested are facing multiple charges including child abuse, neglect, and contributing to the delinquency of a minor.
The workers range in age from 21 to 45-years-old.
They are:
45-year-old Jamie Clark. Charged with child abuse/neglect, contributing to the delinquency of a minor, tampering with evidence, and criminal violations.
21-year-old Kristin Clark. Charged with child abuse/neglect, contributing to the delinquency of a minor, and criminal violations.
22-year-old Jordan Darnell. Charged with child abuse/neglect, contributing to the delinquency of a minor, tampering with evidence, and criminal violations.
21-year-old Ethan Pulley. Charged with tampering with evidence.
The Tennessee Department of Human Services said that MiMi's Child Care surrendered its license on May 2. It is now closed.
The investigation is ongoing.
This isn't the first case of a daycare melatonin doping.
In 2018, three daycare workers were arrested in Illinois after giving 2-year-olds melatonin-laced gummy bears. They used them to help the kids fall asleep at naptime.
Additionally, in 2019, two workers were fired from a Little Rock, Arkansas daycare for the same thing.
Look, I don't know why these workers didn't stop and think, "THIS IS A BAD IDEA." Giving kids any type of sleep aid, without their parents' consent, IS a criminal act. Not to mention a major breach of conduct and a gross violation of trust.
Fortunately, these daycare workers seem to be the exception rather than the rule. There are a number of good daycares out there that can be trusted to provide safe, quality care for our children. Without doping our kids to sleep.
Unfortunately, Mimi's Childcare clearly isn't one of them.