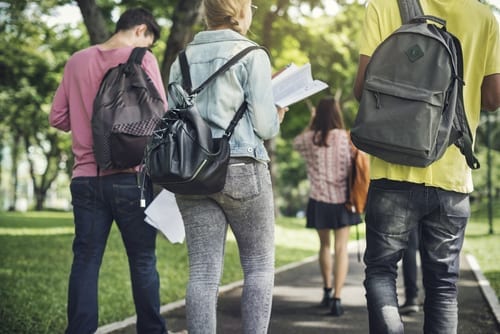 Choosing the right college often comes down to choosing your favorite visit. In fact, 65 percent of college-bound students cite campus visits as the most influential factor in choosing a college. But the visit shouldn't stop at sample classroom lectures, conversations with advisers or filling out financial aid questionnaires. Will your student feel at home in a new city? Are there healthy and stimulating activities nearby to enrich your student's college experience? Find out by using your downtime to explore the city and see what fun attractions each location has to offer (and make some memories, too).
University of Missouri-Kansas City
While visiting the University of Missouri-Kansas City, don't miss the opportunity to taste Anthony Bourdain's favorite barbecue at Joe's, just 10 minutes from UMKC. When you're done stuffing your faces with brisket and pulled pork, exercise your minds and practice your family's teamwork at one of KC's best escape games, Tick Tock Escape Games. Solve puzzles in a billionaire's den in order to win his estate, or escape an Egyptian pyramid before the tomb door is locked forever. Tick Tock has earned five stars on Google+, Trip Advisor, Facebook and Yelp, and the games are set up to be ideal for families.
Southern Methodist University (Dallas, Texas)
It's go big or go home in Texas, so be sure to make your down time in Dallas memorable. Engage in a little friendly competition at Topgolf (about 10 minutes from Southern Methodist University) where your family can practice their golf swings while munching on delicious craft beer queso. Or opt for a 90-minute walking tour through the Dallas Arts District — 68 acres of architectural wonders, restaurants and museums.
University of Washington (Seattle, Wash.)
Ranked No. 54 in the U.S. News and World Report's Best National Universities, the University of Washington is located north of downtown Seattle with tons of fun things to do. Get off the beaten path and explore Seattle by water with a rented kayak or paddleboard from Agua Verde Paddle Club, just a 15-minute walk from campus. Or for a more decadent escape from college crowds, take the family on a two-hour weekend brunch cruise on Lake Union and Lake Washington ($65/person).
University of Chicago
Competing for college admission is stressful enough for teens and their families. But throw in bumper-to-bumper traffic in the Windy City? Everyone is going to need a break. Get the laughter flowing at a live Thursday night taping of the radio show "Wait Wait…Don't Tell Me!" located at Chase Bank Auditorium ($30/person). For a quiet daytime reprieve, visit the the Art Institute of Chicago where you can enjoy one of the world's best collections of modern art. Plus, it's only a 13-minute drive along Lake Shore Drive from the University of Chicago. Or if mom and dad are sad that your teen is growing up too fast, commiserate with other gloomy souls at the Green Mill's Uptown Poetry Slam (7-10 pm on Sundays).
New York University
If you visit New York University, you'll have your hands full just navigating its more than 100 buildings in Manhattan. But Washington Square Park is a must, and so is a Broadway show. Go to the theater's box office the day of the performance to check for rush tickets or visit BroadwayBox.com for discounted tickets. For a taste of the city's great improv comedy, visit the National Comedy Theater for a hysterical show that you won't be embarrassed to bring your kids to.