Welcome to Take It or Leave It, an advice-ish podcast for parents brought to you by Grove Collaborative.
Take it or Leave it is brought to you by Grove Collaborative. Visit http://grove.co/takeit and grab your "Free" gift with order.
Special Guest, Crystal Paine is the founder of MoneySavingMom.com.
host of The Crystal Paine Show podcast, New York Times bestselling author of Say Goodbye to Survival Mode and author of the book, Money-Making Mom.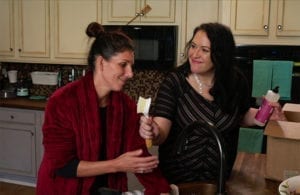 Do you Grove Collaborative? I do, and so does Tiffany...I mean Sharon ? Try Grove's new fall scents and when ...

Crystal started MoneySavingMom.com in 2007 to provide practical strategies to help women cut their grocery bill and and live on less than they make. It has grown to be one of the top personal finance blogs on the web averaging over 1.5 million unique visitors per month.
In 2017, Crystal started another blog, YourBloggingMentor.com, to teach beginning to intermediate bloggers how to make a part-time to full-time income blogging. She offers courses and blog coaching at YourBloggingUniversity.com.
Crystal has been featured on Good Morning America and FOX Business, she's been spotlighted in articles in Woman's Day and All You magazine; and has earned nods via The Today Show, National Public Radio, CNN, USA Weekend, Shop Smart magazine, Real Simple magazine, and numerous other national outlets.
Her desire is to help women across the globe live with more passion, purpose and intention in their everyday lives. She lives in the Nashville, TN area with her husband and three kids.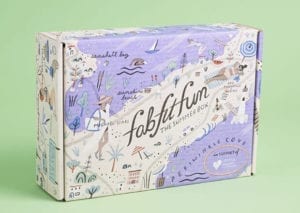 Use coupon code "TAKEIT" for $10 off your first box at FabFitFun.com. FabFitFun is a seasonal subscription box with full-­size ...

In Trending News – USC student who got into the wrong car was kidnapped and killed
Section Intro
I remember my first uber ride a few years ago. I was super nervous. Now it is second nature. Uber is available in 65 countries and over 600 cities worldwide
15 million Uber trips are completed each day
Well over 5 billion trips have been completed worldwide.
Section Notes
Police say a University of South Carolina student from New Jersey, who was found dead about a day after she was reported missing, was murdered. Investigators believe the victim, 21-year-old Samantha Josephson, was waiting for an Uber ride around 2 a.m. Friday in the 5 points section of Columbia, South Carolina. Police say she got into a black Chevy Impala, driven by 24-year-old Nathaniel David Rowland, outside a bar. However, police do not believe Rowland was an Uber driver.
"We believe she may have mistakenly gotten into the Impala thinking it was an Uber ride," said Columbia Police Chief William "Skip" Holbrook. The investigation regarding USC student Samantha Josephson is now a homicide case. Her body was found by hunters in rural Clarendon Co. late yesterday afternoon. Suspect Nathaniel Rowland has been charged w/ Murder & Kidnapping by SLED. Agents have been an integral part in case. pic.twitter.com/2tj8TVRAex
— Columbia Police Dept (@ColumbiaPDSC) March 30, 2019
By 1:30 p.m. Friday, police received a missing person's report from a roommate who had been with Josephson the night before but got separated. A few hours later, Josephson's body was discovered by hunters in a wooded area of nearby Clarendon County. It's an area known to Rowland, police say. At around 3 a.m. Saturday, a K-9 officer on patrol stopped the Impala. Rowland jumped out and ran but was soon caught, police say.
Inside the car, investigators say they found the victim's blood, her cell phone, bleach and germicidal wipes.
Investigators also say the car's child safety locks were engaged, which would prevent someone inside from escaping the back of the vehicle. Josephson was a senior political science major from Robbinsville, New Jersey. She had been admitted to the Kline School of Law at Drexel University.
"Our hearts are broken. There is nothing tougher than to stand before a family and explain how a loved one was murdered. It was gut-wrenching. This is personal to us," said Holbrook. Josephson's father posted on Facebook that his daughter "is no longer with us but she will not be forgotten." To help keep riders safe, we vet Uber driver-partners and build our technology with safety in mind. But there are also things that you as a rider can do to stay safe. We worked with law enforcement to create this list.
Tips to help you stay safe while riding with Uber.
Plan ahead. Before you request a ride, think about where you're headed and review the safety features in the app so you know how to use them.
Request your ride inside. Avoid spending unnecessary time outside alone with your phone in your hand. Instead, wait indoors until the app shows your driver has arrived.
Get in the right car. Before you get in the car, check that license plate, driver photo, and driver name all match what's listed in the app. Uber rides can only be requested through the app, so never get in a car with a driver who claims to be with Uber and offers a ride.
Be a backseat rider. If you're riding alone, sit in the backseat. This ensures you can safely exit on either side of the vehicle to avoid moving traffic, and it gives you and your driver some personal space.
Buckle up. The Centers for Disease Control reports that seatbelt use is the most effective way to save lives and reduce injuries related to car accidents.
Share your trip details with a friend. While en route, tap "Share status" in the app to share your driver's name, photo, license plate, and location with a friend or family member. They can track your trip and see your ETA without downloading the Uber app.
Protect your personal information. There's no need to share your phone number or other contact information with your driver. If a rider and driver need to contact each other, the Uber app automatically anonymizes both phone numbers to protect everyone's privacy.
Follow your intuition. Trust your instincts and use your best judgement when riding with Uber. And if you ever feel you're in an emergency situation, call 911 immediately.
Be kind and respectful. As outlined in our community guidelines, please respect your driver and his or her car.
Give feedback on your trip. Your feedback helps us improve the Uber experience for everyone. Our 24/7 global support team reviews feedback and will follow up with appropriate action on any reports of conduct that violate our community guidelines.
Tips for Traveling safely
Learn Common Travel Scams
Write Down Emergency Info: If disaster strikes, you might not have time to search for numbers for local police or ambulance services, or directions to the nearest embassy for your country. You may also be too stressed and panicky to think straight.
Check The State Department Website: The U.S. Department of State has a page for every country in the world, where it lists all known difficulties and current threats to the safety of visitors. You can find it here.
Lock Up Your Valuables: Putting aside the fact that traveling with anything super valuable is usually a bad idea, there will always be something you absolutely cannot afford to have stolen. I travel with a lot of expensive camera gear for example.
Get Travel Insurance: You never think you need it, until you do. If you're really worried about the safety of yourself and your gear while you travel, you can almost completely relax if you have some good insurance.
Ask Locals For Advice: If you really want to know which neighborhoods are safe and which might be sketchy, ask a local resident of the area.
Register With Your Embassy: The Smart Traveler Enrollment Program, from the U.S. Department of State, is designed to make a destination's local embassy aware of your arrival and keep you constantly updated with the latest safety information.
Parenting Crap – The Kardashians Try To Fire Back At Jameela And Fail Miserably
Section Intro
If you have been on the internet in the last year, you know that Jameela Jamil has been feuding with basically all of the Kardashians/Jenners, as well as a bunch of other celebrities, because of their tendency to promote weight loss products on their social media.
Section Notes
If you have been on the internet in the last year, you know that Jameela Jamil has been feuding with basically all of the Kardashians/Jenners, as well as a bunch of other celebrities, because of their tendency to promote weight loss products on their social media. In their New York Times interview, Kris, Kim and Khloe tried to justify their continued promoting of detox and diet products on their Instagram accounts.
"I don't live in that negative energy space. 90% of people will be really excited about the family and the journey and who we are," Kris said.
Kim added, "If there is work that is really easy that doesn't take away from our kids — that's, like, a huge priority — if someone was faced with the same job opportunities, I think they would maybe consider. You're going to get backlash for almost everything so long as you like it or believe in it or it's worth it financially, whatever your decision may be, as long as you're OK with that."
Yep, that's really how she tried to justify shilling potentially dangerous products to girls who already have to live in a world that tells them constantly that their bodies need changing. Obviously, Jameela Jamil was not about to stand for this.
Essentially, "fuck the young, impressionable people, or those struggling with eating disorders, we want the money." I have been given these same opportunities to flog this stuff, and I don't do it, so they don't have to. Thank you, next. Women and girls (and, TBH, all other people of all other genders) are forced to live in a world where they are constantly told they are only as good as their bodies. They are given impossible standards to try to achieve, and when they fall short, it's their own self-worth that suffers.
In Love and Marriage – Spice up your Friday night with these sexy flicks
Section Intro
Date night can be hard to manage with kids and life. Here are a few sexy flicks that will be sure to get you in the mood.
Section Notes
Ex Machina: In perhaps one of the sexiest modern sci-fi films, Ex Machina portrays Tomb Raider star Alicia Vikander and Crazy Rich Asians actress, model, and ballerina Sonoya Mizuno as two female humanoid robots desperate to experience the outside world, even if that means killing their creator.
Perfect Stranger: When a journalist goes undercover to find evidence that a suspicious advertising executive killed her best friend, she finds herself in the middle of a scheme more complicated than she had ever imagined, but here's what we never imagined:
All the Boys Love Mandy Lane: All the Boys Love Mandy Lane is about a high-schooler who reluctantly accepts an invitation to a rural weekend party, only to find her many male suitors murdered one by one.
Dirty Dancing: Few film scenes have more sex appeal than the moment in Dirty Dancing. You know the one. The one when roguish dance instructor Johnny Castle (Patrick Swayze) teaches naive Baby Houseman (Jennifer Grey) how to swivel her hips to the beat of the music. Or maybe it's actually the one when they crawl across the floor mouthing song lyrics to each other.
Magic Mike: Welcome to the secret lives of male strippers. This film (and its sequel) used gleaming six-packs and Channing Tatum's lithe charm to hit a raw and lucrative nerve. Objectifying men has never been so fun, and women fell head over heels for the chance to turn the male gaze inside out. Director Steven Soderbergh's first movie employed tough economic times to give its characters depth.
If you prefer a Rom Com, here are some real winners
My Big Fat Greek Wedding
Something's Gotta Give
How to Lose a Guy in 10 Days
The 40-Year-Old Virgin
My Best Friend's Wedding
Sleepless in Seattle
Notting Hill
Groundhog Day
10 Things I Hate About You
Bridget Jones's Diary
Clueless
You've Got Mail
When Harry Met Sally