The holidays are coming fast and furiously. I mean, Thanksgiving ALREADY next week? Seriously! I haven't even put away all my Halloween decorations yet!
Either way, my friends and I from Reality Moms are here to make your holiday calmer & smarter with our 9th Annual HOT Holiday Gift Guide. Just in time for your sleigh bells spirit!
This year we partnered with our friends from That's Inappropriate Parents and we can't wait to bring the Show and Tell Show LIVE to share the hottest in travel, tech and toys.  Don't miss the 12 Days of Giveaways too! Starting in December each day you'll win all the goods you see in our guide. No shopping for you! More details will come right here on that. Plus our 3rd annual HOT Holiday House Tour lights up soon too! Entertainment AND shopping? Sign me up! (Now if only I could make you dinner. Wouldn't that be amazing?)
The Reality Moms 9th Annual Hot Holiday Gift Guide is more than a glossy gift givers dream. Our purpose is so much more. Each year we get hundreds of amazing products to play with in search of the awesome. What happens to all those awesome products once the guide goes up and the holiday rolls on? While we love to share what's great for giving to the people you love, we also love to do all the giving we can behind it.
Reality Moms is proud to have given over $50,000 worth of gifts to families and children who need them more than we do. What's really cool is the best toy brands in the world often give us extra share with those in need. We are grateful to you for taking the time to explore our play. Because of you we are able to give of ourselves this and every holiday season. Getting cool gifts is great but giving is so much greater.
This year we are supporting families in Paradise, California hit by the most devastating wildfire in California history. The Camp Fire destroyed 80-90% of the town. We can't imagine how those families are dealing but we hope that we are able to bring them an ounce of joy for their girls and boys.  We hope that you share and support the gift guide so the amazing brands we work with will continue to send us great products to share with these families.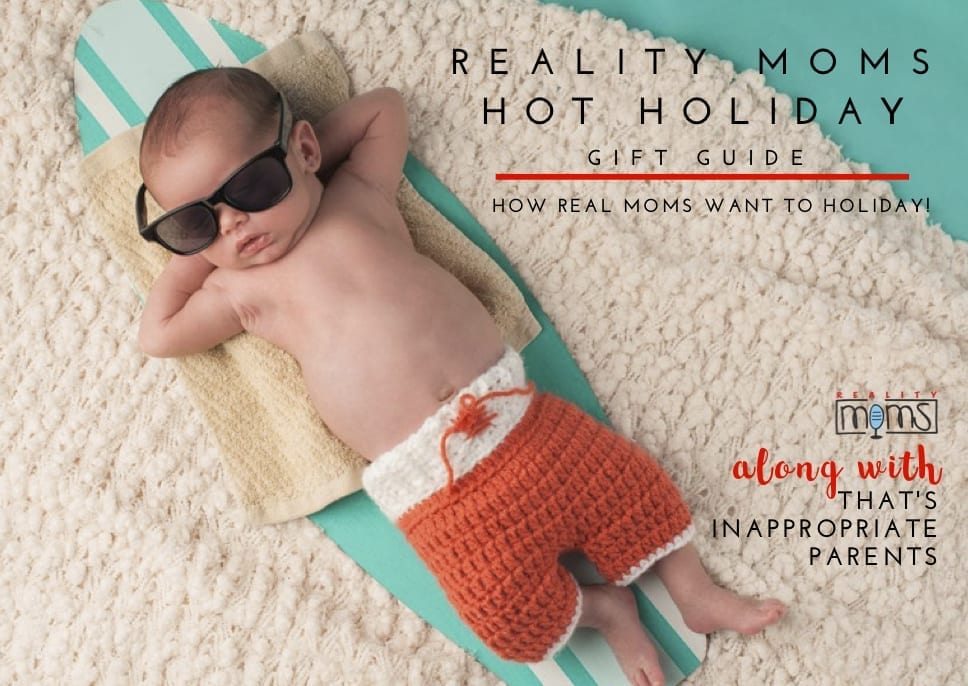 Now what do you say – let's get shopping!
Don't forget to let us know which one you love!
Thursdays 9p ET – The Show & Tell Show LIVE where we talk all things travel, tech and toys this season. That's Inappropriate Parents Facebook Page.
Thanksgiving day at 4p ET – Black Friday Turkey Day Takeover – Tap and tune into the show on the TIP Facebook Page to get all the inside scoop on where to get the hottest products on Black Friday!
The 12 Days of Giveaways – Starting December 3rd you will catch all the hot products with a fabulous chance to win them! Be sure to like Reality Moms and be set to That's Inappropriate Facebook Page for all the details!