I didn't know him. I didn't know any of the 9 people aboard.
Our respects to Gianna Bryant, 13; John Altobelli, 56; Keri Altobelli, 46; Alyssa Altobelli,13; Christina Mauser, 38; Ara Zobayan, 50; Sarah Chester, 45, and Payton Chester, 13.
I don't know a lot about basketball, but who doesn't know about Kobe? Who hasn't heard of him, his career, his ups and downs, his legacy?
Today, when the headlines broke I truly believed it was a hoax.
Just some jerk who likes to scare the world with another "this beloved celebrity has passed" scare. When my 13 year old son yelled to me from his room, "Mom! Kobe Bryant died in a helicopter crash!" I called back, "No! It can't be real. Check the sources."
So we waited.
And it was real.
I'm not writing this as a fan of basketball. I like it. It is probably my third favorite professional sport to watch, but Kobe transcended the game.
He was an icon. He was an inspiration. He was bigger than life.
I'm speaking from my heart now as a mother because as beloved as Kobe is, was, and as much as I cried to hear about his death, I sat transfixed in front of my TV waiting, praying with all of my heart that his wife and children were not on the helicopter with him.
Then, I sobbed so much harder when news of his daughter was confirmed.
As much as we are all affected by his loss and as much as we will all mourn him, there is a woman holding three children right now whose heart is screaming in a pain we cannot know. She has lost her husband and her daughter in one single moment.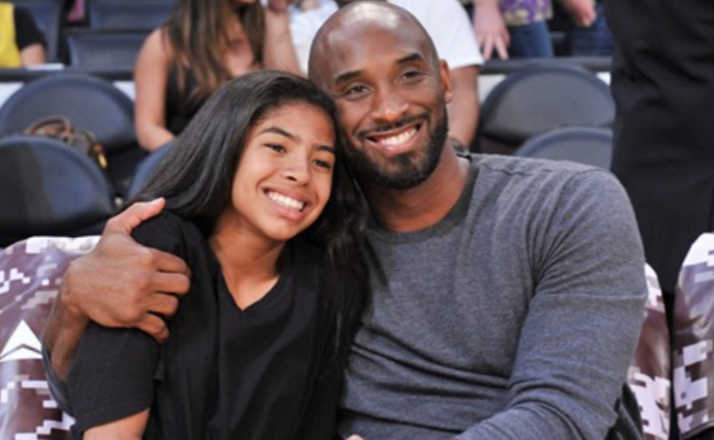 A mother will have to explain to three babies why their sister and father aren't going to come home and there is no reason for it other than the ugly unfairness of life.
She will just have to hold them together as best she can. I cannot fathom how to rebuild from that, but she will have to do it.
It is for her, and for the families of the other three people on board, that my heart is crushed.
Today I am mourning a stranger that I've known my whole adult life and that is ok. I should do that.
We should all do that. Kobe made an indelible mark on this world.
He gave us something we can all relate to on some level.
He was the same age as my husband and Gigi was the same age as my son.
I've spent the morning trying to process what has happened and imagine how I could possibly deal with the loss of both of them at the same time. It is unthinkable, yet it is happening for two families today.
A reporter on ESPN today asked the question of another,
"What will Kobe's legacy be?"
I believe, after all I have heard said about him today, that his family will be his greatest legacy.