When it comes to comfort food, nothing beats a dish of homemade Mac and Cheese-y goodness. Who doesn't love cheese? And pasta? Together.
Mmm…you had me at Mac…
There's a reason there are over 200K google search results for Mac N Cheese recipes. BECAUSE IT'S DELICIOUS.
So when I heard a recipe for homemade Mac N Cheese is going viral on TikTok I knew I had to check it out.
After all, TikTok is home to some of the greatest pasta creations known to man. Recipes like Baked Feta Pasta and Gigi Hadid's Spicy Vodka Pasta.
Admittedly, my hopes were high that I was about to discover the holy grail of the macaroni and cheese pairing.
Yeah, no.
This TikTok recipe for Mac N Cheese has a whooping 11.6M views, 882K likes and 98K comments, but it's not because of its savory cuisine. Oh no, It's going viral for all the wrong raisins reasons.
The video, posted by Chef texy @texykitchen1, is captioned with:
I make the best mac n cheese

#macncheese #LearnOnTiktok #georgia #Cookinghack #fallfood #thanksgiving #soulfood #Easyrecipe
Which sounds promising.
(And speaking of promising, I promise you will never think of Mac N Cheese the same way again. Like ever.)
The video opens with a view of a casserole dish laden with a brick of cheddar cheese.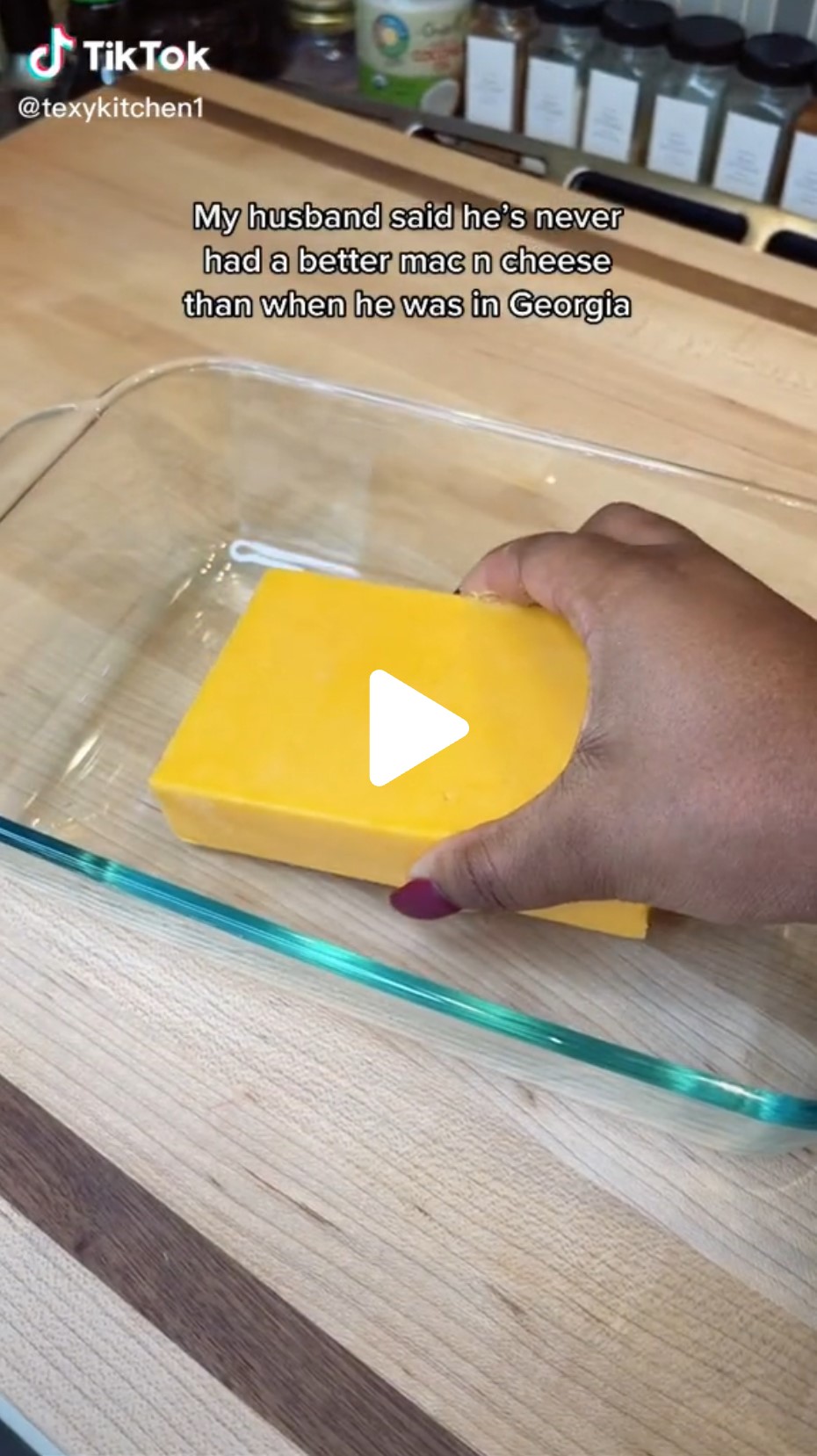 With Gangsta's Paradise playing in the background the voice-over says:
My husband said he's never had a better mac n cheese than when he was in Georgia. So I had to prove to him that nobody can compete with me.
(She's not wrong.)
Chef Texy proceeds to add in macaroni, milk, water, a dash of salt and pepper, and sprinkles it with a heaping dose of mozzarella cheese. She then pops it into the oven.
After baking it for an unspecified amount of time, she pulls it out, mixes up the ooey-gooey goodness and…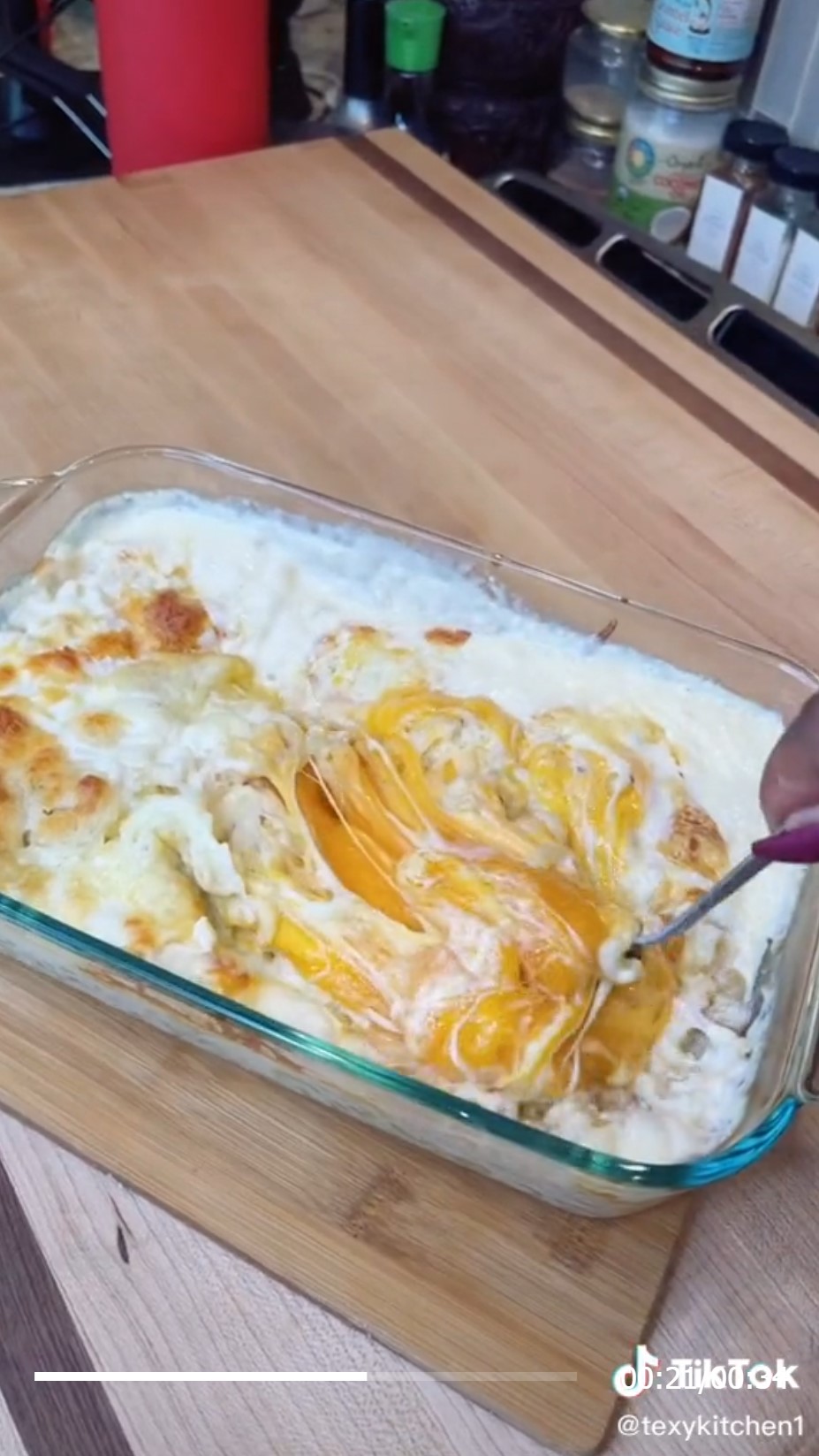 …this is where the recipe takes a nasty turn. Epicly so.
Take a look.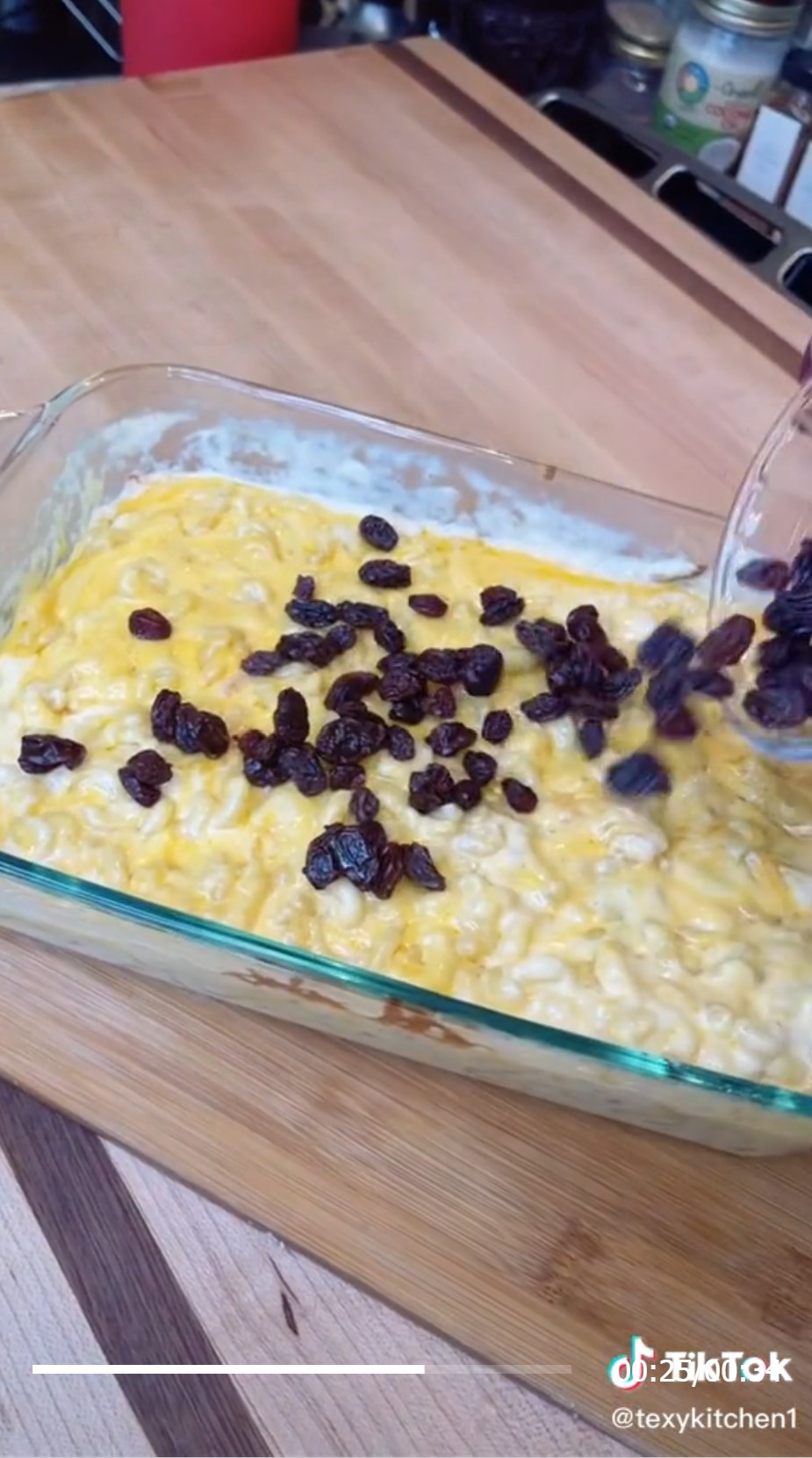 Just in case you're having a hard time believing what you're seeing, let me help you. Those are raisins. In Mac N Cheese.
EW. I think I just threw up in my mouth a little.
Also, there is no way this recipe is Julia Child Approved.
Or anybody approved, for that matter. Is it even legal to put raisins in Mac N Cheese?
Chef Texy (probably in a desperate attempt to hide the offending sultanas or because she just really, really likes cheese) adds a generous layer of shredded cheese and finishes it off with a double dousing of bread crumbs.
As for the end result? Feast your eyes: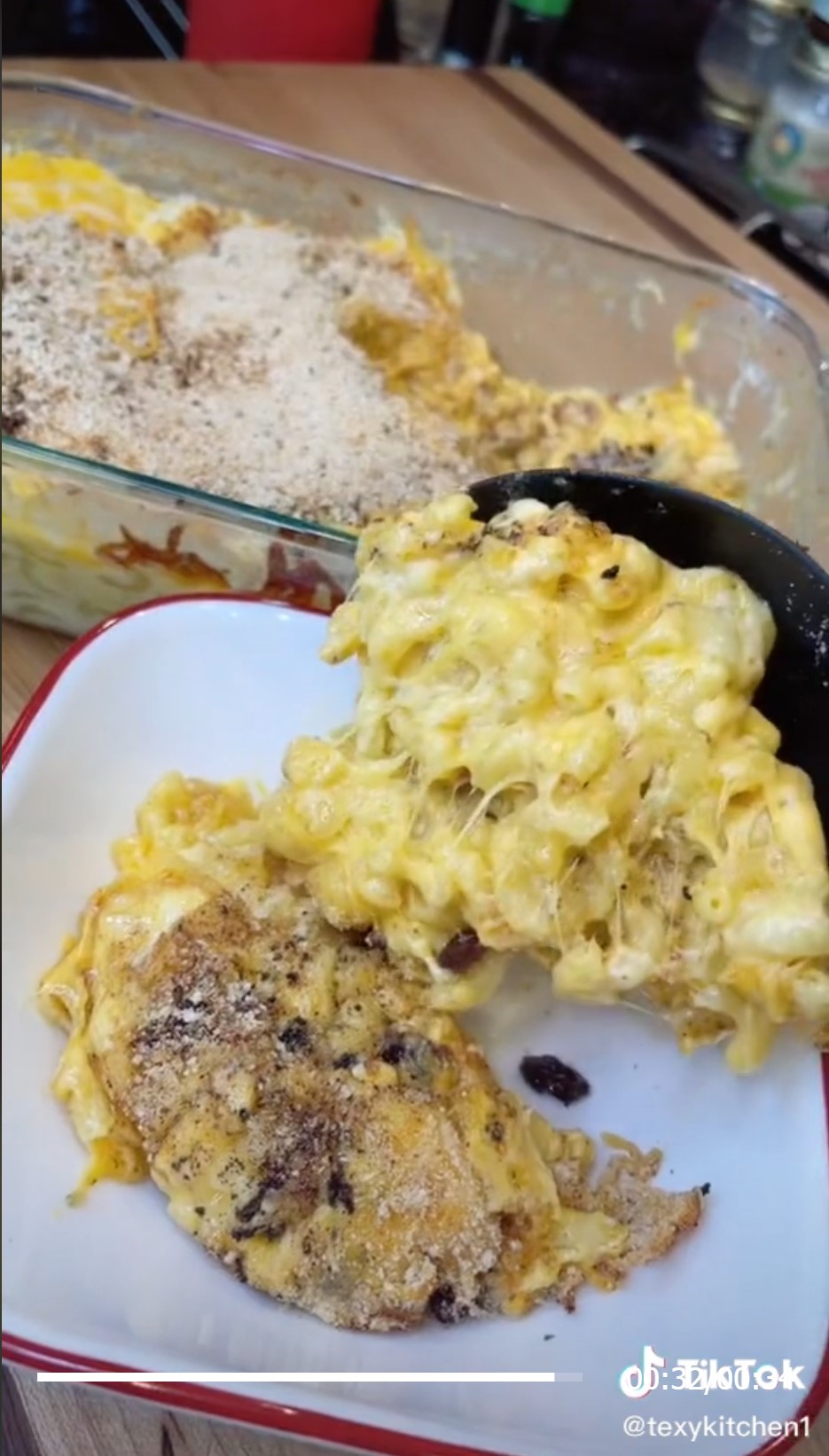 All I see are raisins. I can't unsee them.
You can view the entire trainwreck here:
Look, I know. Some people eat Mac N Cheese with Ketchup (you are my people). Some like to sprinkle it with a dash of salt and pepper. You can add hotdogs, peas, tuna, lobster, crab, shrimp, ham, broccoli, bacon, ground beef – there are literally a gazillion options she could have chosen.
And yet, she chose RAISINS. Hell to the shriveled up no.
Raisins belong in trail mix. Or cinnamon raisin toast. Or oatmeal raisin cookies.
But Mac N Cheese?
Never. And yes, I will die on this hill.
And I'm not the only one.
Commenters couldn't conceal their horror & disgust. There was shock. And Awe. But mostly there was: Raisins? WTAF.

She lost ALL of us at raisins.



Done like dinner. (Just not this for dinner.)
Literally, no one is on board. No one.

It didn't take long for word of the raisin-rebellion to spread. It even made its way all the way to the top.
Of TikTok that is.

You bet your dried grape it is.
It didn't matter how many times someone said it. People still couldn't quite wrap their heads around what they were actually seeing. Raisins. They were seeing raisins.

Yup.

I think he got the emoji wrong.

I'm not sure if she's praying to the Lord to have mercy or just for deliverance from this culinary catastrophe.

The raisin did it.
Clearly, putting raisins into macaroni and cheese has evoked some pretty strong emotions.
Even Sun-Maid agrees that raisins are a bad idea.
Yes, the company behind raisins. Who, you'd think, would be more than happy to have their product spread on every Mac N Cheese dish from now until the end of time.
But clearly, they could not, in good conscience, endorse the madness because even they know it's WRONG.

Sorry Chef Texy, but there's no coming back from this one.

However, for some people, it wasn't the raisins that turned them off. It was the…bread crumbs…it's bread crumbs right? Or IS it….

Not one of the comments I read was in favor of the flavor enhancement.
And while Chef's Texy husband doesn't appear to have chimed in on the debate (is it even a debate tho?) it still didn't stop people from speculating on his reaction.

Some may say that this dish is a crime against humanity. But it's not ALL bad. It did manage to unite the people in a common belief. Who knew all it would take was a little package of raisins? There really is a little ray of sunshine in every box.