Being a new mom requires a lot of adaptation, and there's often a steep learning curve as we navigate this new territory. One of the more difficult aspects that we might not expect to face, however, is the overwhelming feeling of isolation that can pop up as we care for our young children.
This concept isn't solely applicable to just stay-at-home moms, either.
Virtually every mother can relate to the feeling of being left to her own devices to care for their child, even when other adults are around in social situations.
And yes, we know that's par for the course- we're expected to watch our own kids. We get it. But it can still feel painfully lonely sometimes. That is especially the case when you're the "default parent"- the one that always seems to handle all-the-things, all the time.
A visual reminder of this loneliness was posted on Facebook recently; Adult Conversation shared a snapshot of a family enjoying a meal at one table as a mother entertains her young child in a corner by herself.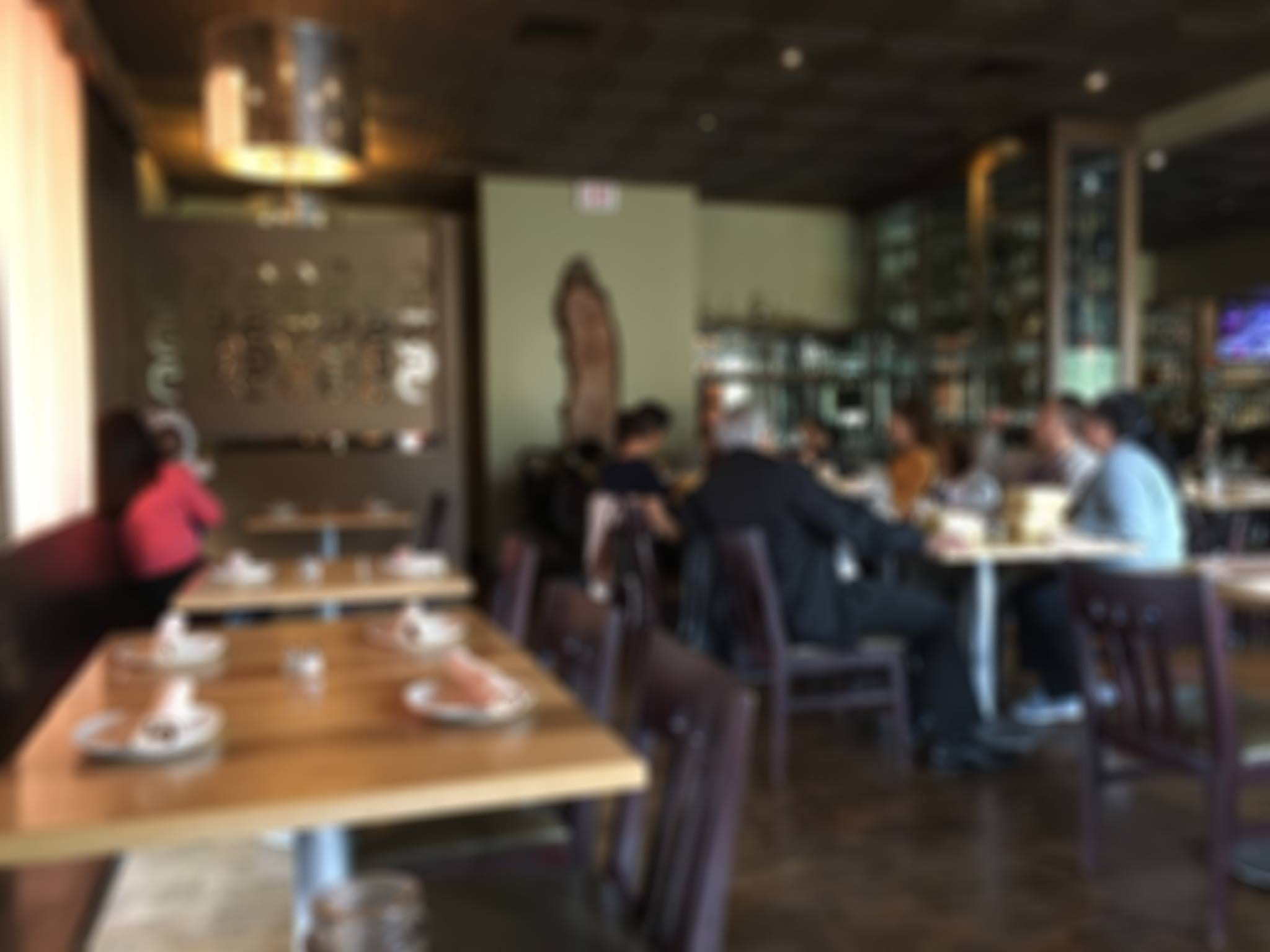 As the author of the post points out, the photo is blurred deliberately, in order to protect the anonymity of the family.
Because it's not something that is unique to this particular family- this scene plays out so very often, & it's one that the author felt was important to highlight:
I am trying to shine a light on these little moments of motherhood that can add up to feeling isolated and resentful, and this one captures it perfectly.
This picture is exactly that- a snapshot of a single moment. But it's countless little moments like this that can often lead moms to feel alone, even when "with" others.
I vividly remember this stage when my own children were young. You attend events with other adults, but at some point, you're forced to peel away to tend to your child separately.
Maybe it's bouncing a cranky infant. Or rocking a baby to sleep (hopefully) in a quiet corner. Your dinner sits uneaten on the table as you leave, once again, to change a diaper. Or you miss key conversation as you calm a crying, overtired toddler.
Sometimes you miss the entire event, dwelling in some obscure place as the party continues… without you.
No one necessarily even notices that you've left the table, because they are understandably absorbed in conversation.
Your departure is chalked up to one of those countless "mom" moments, as the author points out:
IT'S AN ACCURATE VISUAL OF THE CONSTANT, UNSEEN CARE-TAKING OF MOTHERHOOD MANY MOMS DO THAT LEAVE US OUT OF THE GROUP.
Yes, it's all an expected part of motherhood. It's easy to invalidate the feelings of loneliness with a tough "you signed up for this, after all" mentality. After all, it's OUR OWN CHILD we're caring for, no?
Some moms feel guilty about wanting someone to notice that they're on the fringes.
Hence, many of us never ask for help -even from our spouse- because we feel either a sense of guilt, or because we martyr ourselves into accepting that because we are the mom, only we can/should be the ones missing the event every time.
But as the post author mentions, this feeling of isolation might very well contribute to many moms wrestling with feelings of resentment, rage, and depression. While there are other factors that affect our overall well-being and our opinion of motherhood, feeling overlooked and overwhelmed certainly doesn't help.
So what do we, as moms, need in these moments? As the author states:
We need our families and friends to notice us, and to help bring us back to the table.
Now does that mean that it's the responsibility of our family or our friends to magically interpret our sitting alone with our baby as a cry for help?
Of course not. It doesn't mean that Grandma has to skip her own meal and watch our kid the entire evening. But being noticed is vital. The help is greatly welcomed, of course, but even being SEEN, and acknowledged, as still being part of the group is a huge deterrent to moms feeling so isolated.
And our spouses should be helping, too; that's a given. But we also shouldn't assume that our partners are mind-readers. If we need or want help with the kids while we're all out at an event, we need to be able to ask if we're not getting it.
I'll admit that I would simmer with resentment as I got up every.single.time to take care of the kids at every.single.event… until I realized that, to be fair to my husband, I never asked him to notice or intervene. Hindsight is 20/20, people- ask for help when you need it!
Although the post highlights a mom's struggle, it's also a great reminder to everyone else to look at this scenario with fresh eyes.
As a mom, most of us can remember how this stage of life often felt when out in public with small children. How can we pitch in & help, even briefly, to alleviate a fellow moms struggle? That's the underlying intention of the author's post, too:
PLEASE SHARE THIS FAR AND WIDE SO THAT PEOPLE IN DIFFERENT PHASES OF LIFE AND ROLES IN FAMILIES CAN SEE WHERE THESE CRACKS FORM FOR US MOMS, AND WHERE THEY CAN EASILY STEP IN AND HELP US.
Who are the young moms around us that are currently in that exhausted & lonely phase of rearing little ones?
Whose baby can I offer to hold so that mom can grab some food, or just sit down, babyless, for a few quiet minutes? What can I say or do to make that mom feel a little less isolated as she holds her baby in the corner over there?
Motherhood is an amazing experience, but it's not an easy one. Community goes a long way in making mothers feel more supported & less alone- let's BE that community for each other.