If your kids are anything like mine, their Christmas and birthday lists consist of Nintendo Switch video games and…that's pretty much it. They LOVE video games.
Video gaming is one of the most popular pastimes of tweens and teens. But kids aren't the only ones who like to get in on the fun. Parents do too. (Admit it, you've played a round or two or a gazillion of Super Mario Brothers).
So for the love of video games, we've rounded up the 8 best games for the whole family.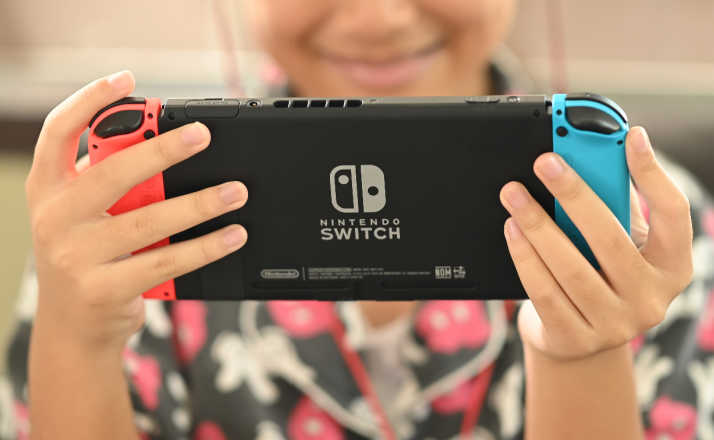 Disclosure: This post contains Amazon affiliate links. If you click on a link, Filter Free Parents may receive a commission. See our full disclosure policy here.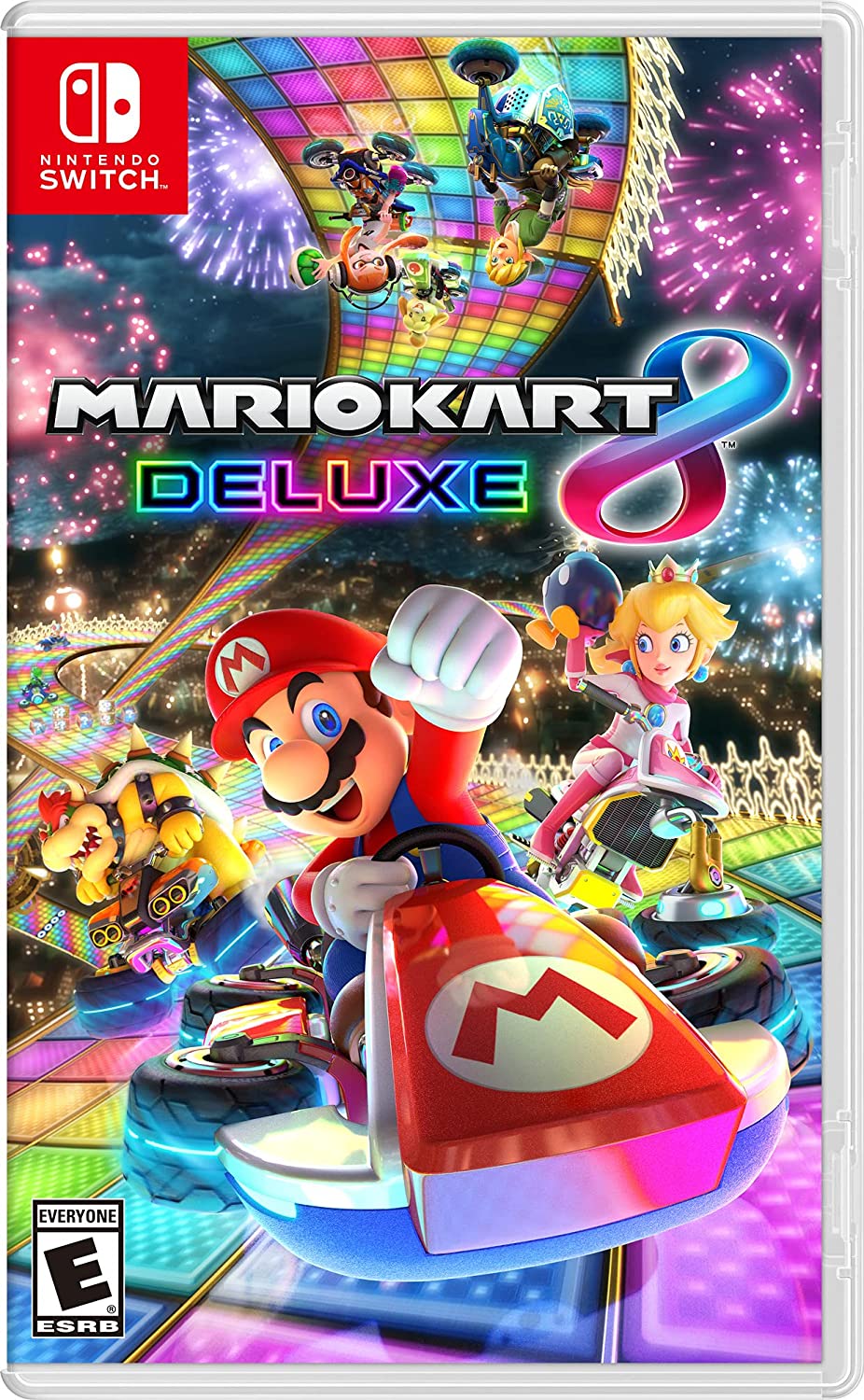 Rated: E for Everyone
Price: $46.99
Up to 12 Players
The OG of the Nintendo universe, Mario is still as popular today as he was waaaay back in 1983. And Mario Kart 8 Deluxe is well on its way to becoming the best-selling game of the entire franchise.
The game has a whopping 42 characters to choose from and 48 race tracks, including ones inspired by Excite Bike and the Legend of Zelda series.
The first one across the finish line wins but be prepared to battle it out with Bob-ombs, piranha plants, and more.
Whether you love to race or battle or both, Mario Kart 8 Deluxe has something for everyone and is perfect for families.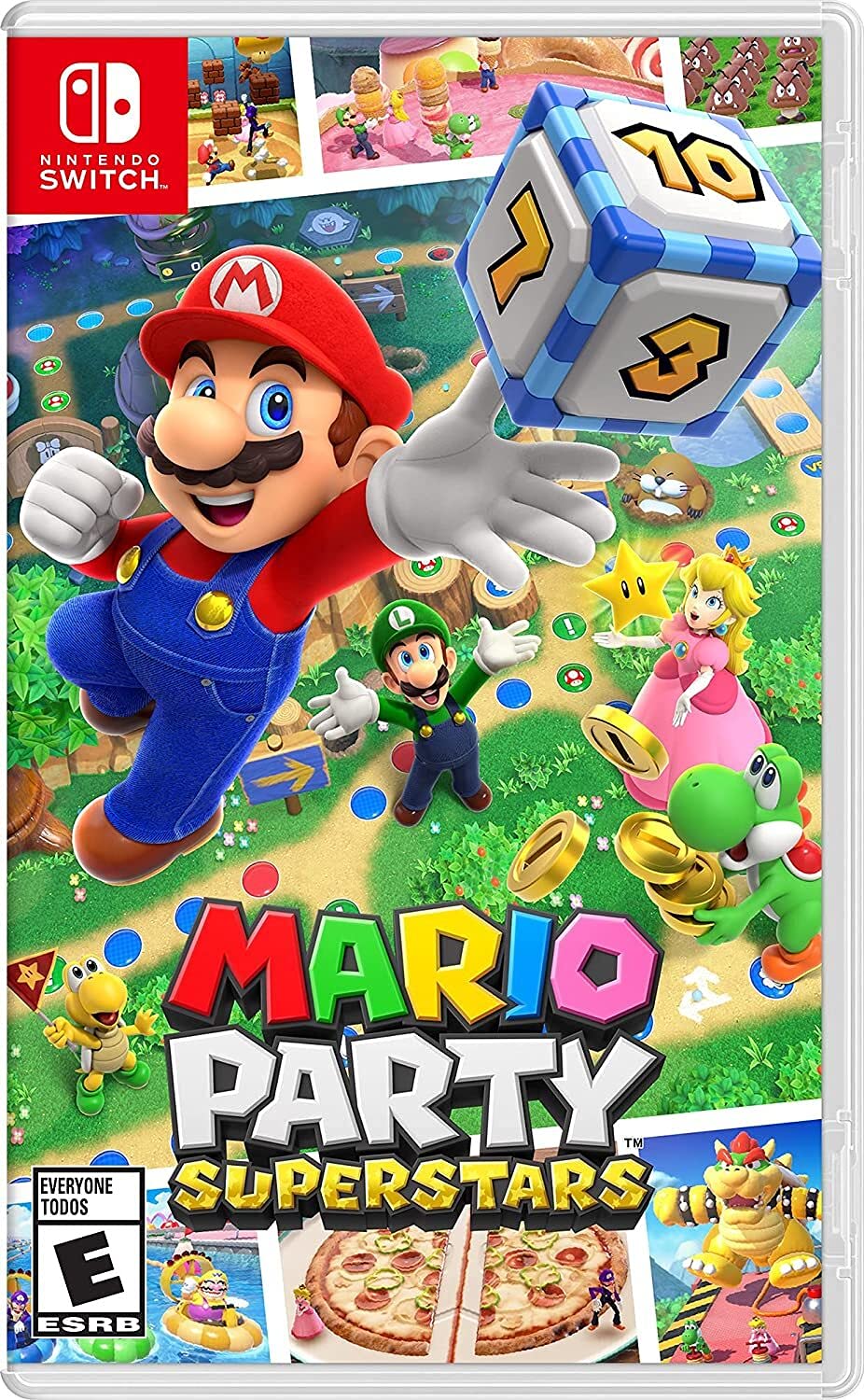 Rated: E For Everyone
Price: $56.98
Up to 4 Players
Bring on the party! The latest addition to the Mario family (released Oct/21), Mario Party Superstars is a collection of 5 classic boards from the Nintendo 64 Mario Party games.
In this board game-style game, players pick their favorite Mario character and race to make it to the end of the game with the most stars.
Compete for stars in your choice of 100 mini-games including Bumper Balls, Dizzy Dancing, Eatsa Pizza, and more.
With reviewers saying it's "The best Mario party in 20 years!" it's definitely a must-have.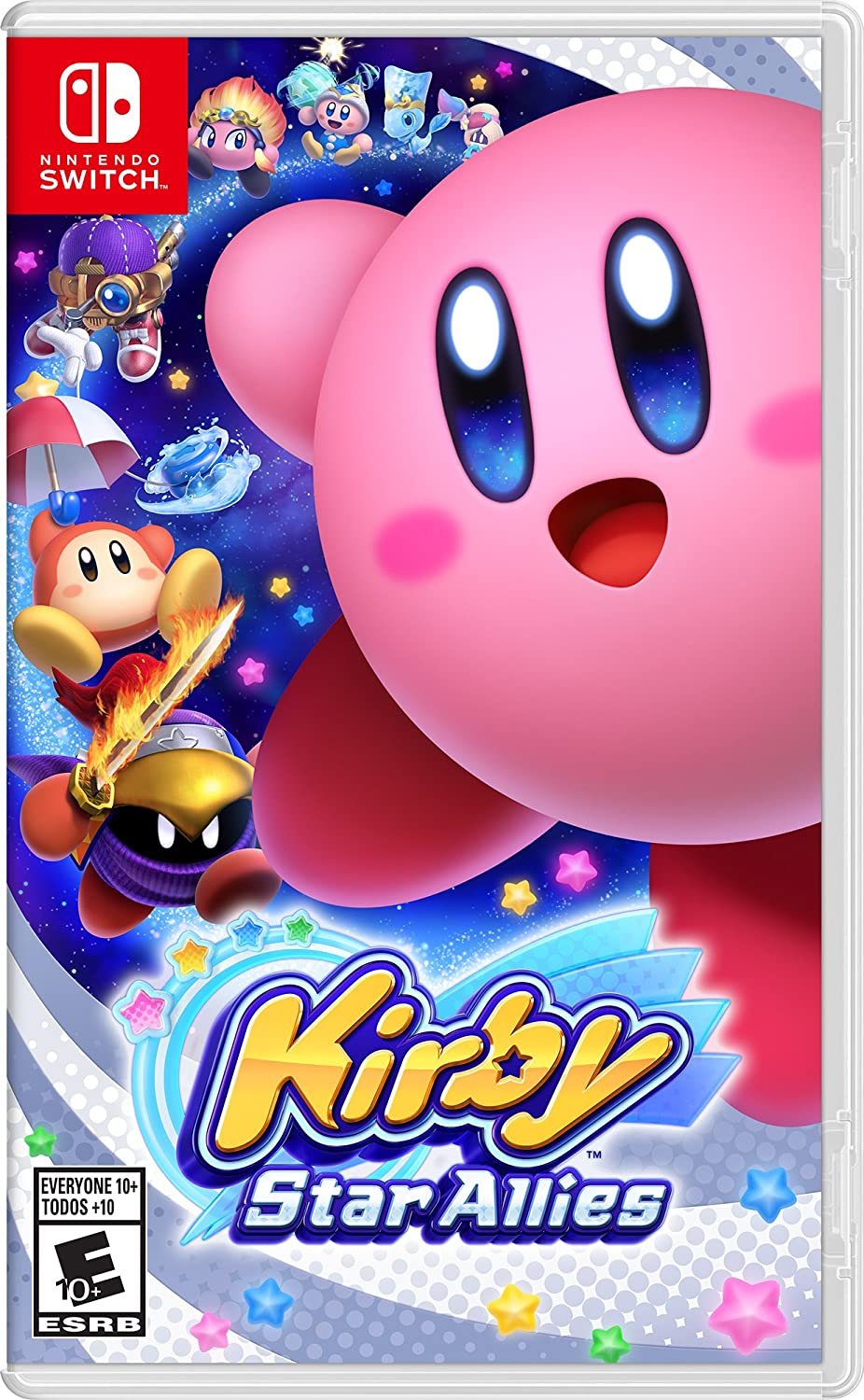 Rated: E10+
Price: $44.99
Up To 4 Players
An "Amazon's Choice" pick, Kirby Star Allies also happens to be a favorite in my house as well.
Kirby is on a quest to protect the planet from big threats and he's turning to his enemies for help. You can invite 3 friends to join in on the epic adventure or you can go solo.
Players can mix, match, and combine abilities, engage in team attacks, solve puzzles, and fight powerful enemies, like King Dedede and Meta Knight.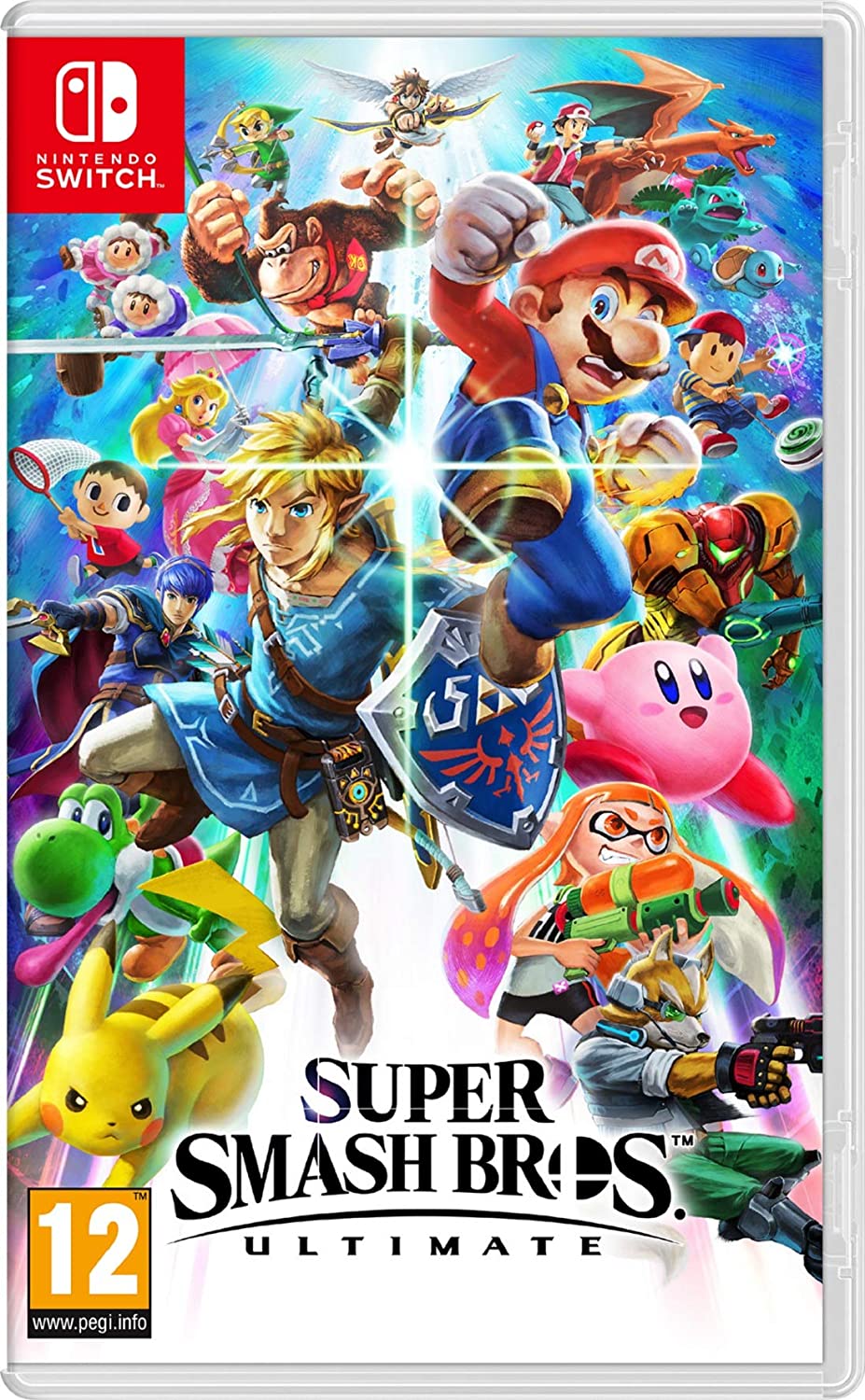 Rated: E10+
Price: $59.99
Up To 8 Players
Let the battle begin! The ultimate fighting game, Super Smash Bros. Ultimate gives you all of your favorite Nintendo characters in one game. What more could you want?
Pick from a huge line-up of 74 characters such as Mario, Kirby, Link, Pac-Man, Pikachu, and more, and battle it out across 100 different stages.
Smash 'em, clash 'em, and beat 'em in the ultimate party brawler.
MINECRAFT DUNGEONS ULTIMATE EDITION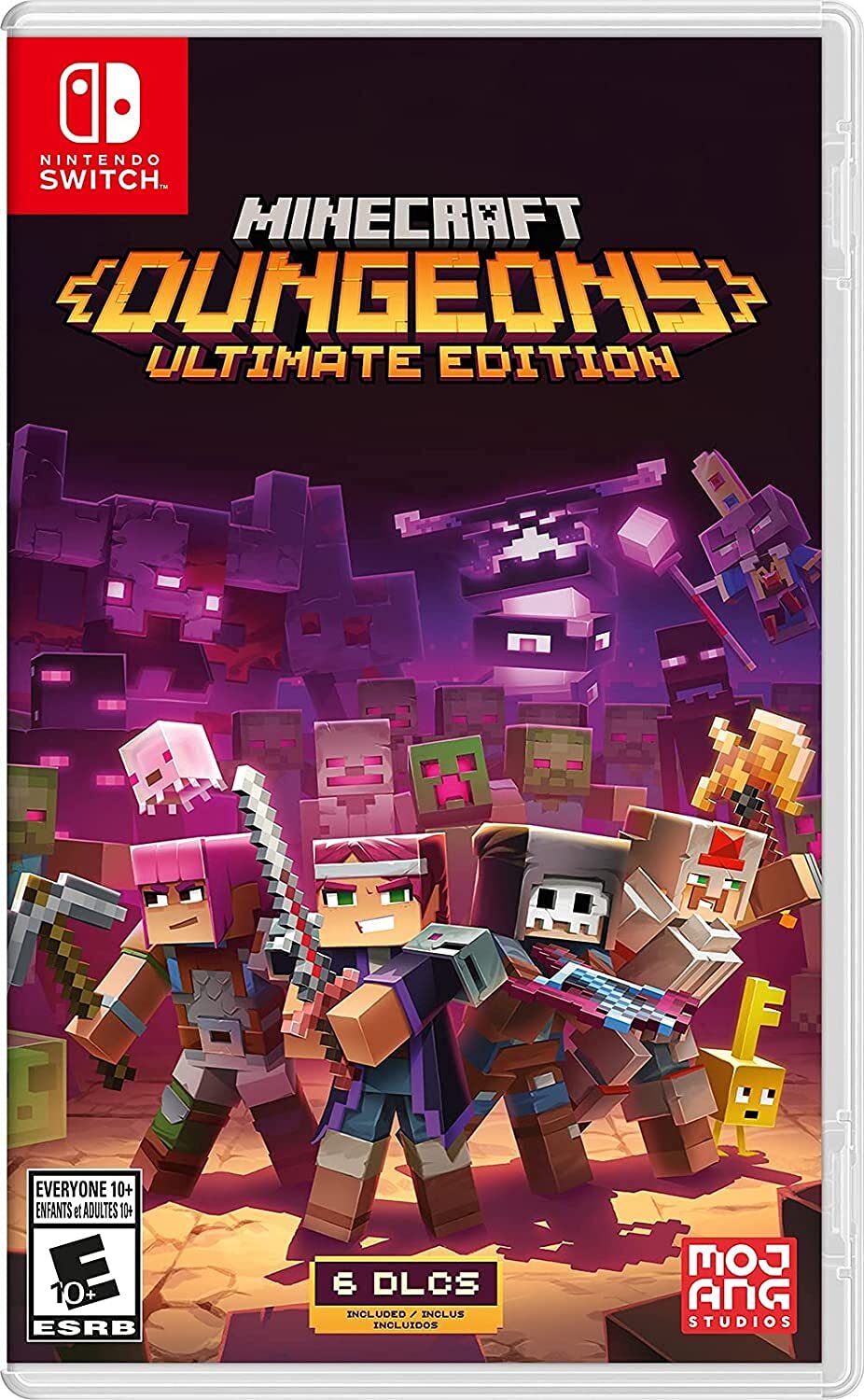 Rated: E10+
Price: $39.99
Up To 4 Players
The latest edition to the insanely popular Minecraft franchise, Minecraft Dungeons Ultimate Edition is an action-adventure role-playing video game for Minecraft fans.
Fight scores of mobs, explore dimension-hopping levels and discover untold treasures as you follow the story of the Arch-Illager and the Orb of Dominance.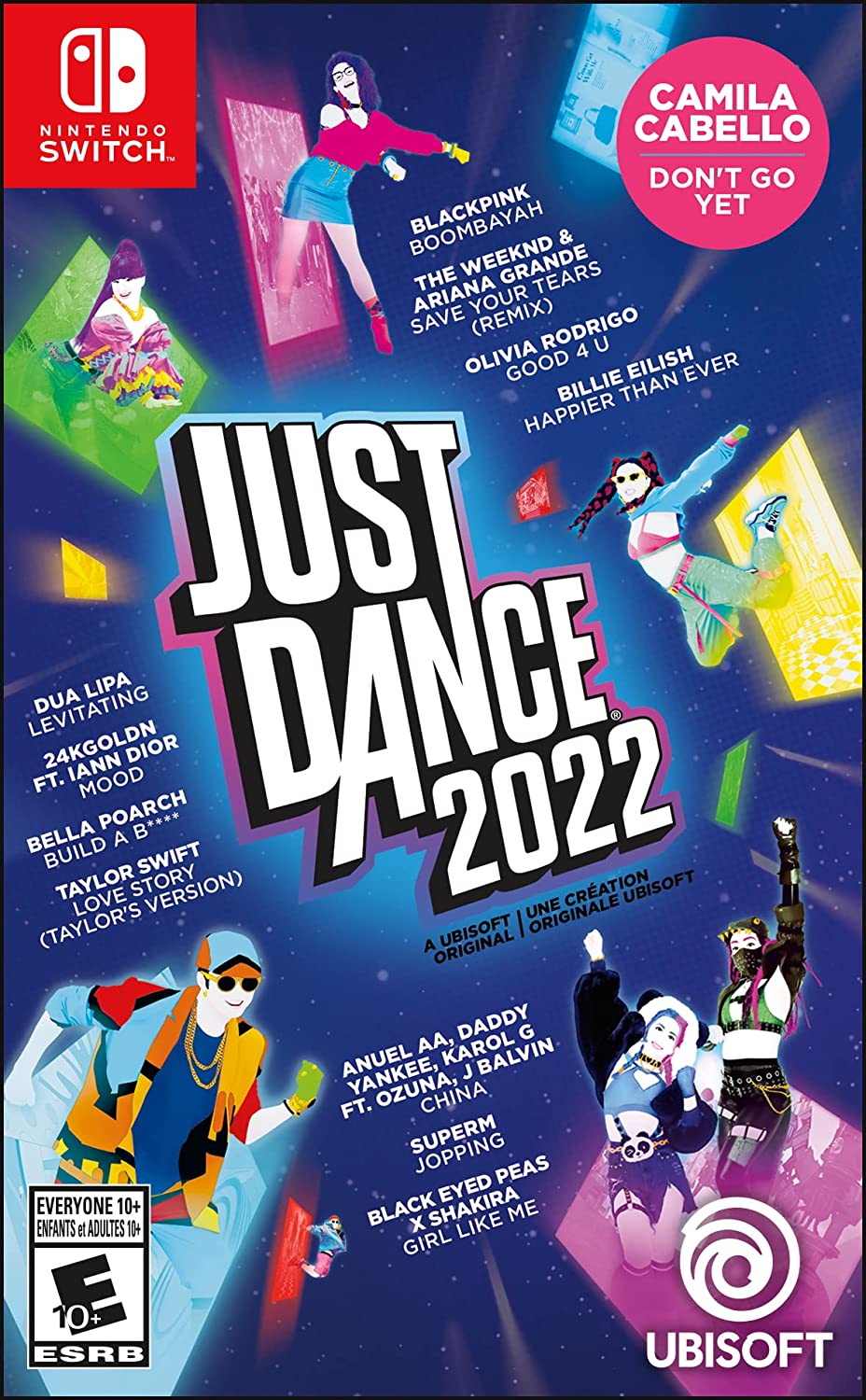 Rated: E10+
Price: $41.88
Up To 6 Players
Let's dance! Get off the couch and get down with the ultimate dance party right in your living room.
With over 40 chart-topping hits from some of your favorite singers, there's no way you can sit this one out.
Just Dance 2022 even includes a sweat mode for exercising and a kids mode (so you can boogie to "Baby Shark Doo Doo Doo Doo Doo" ALLLLL day long.)
ULTIMATE CHICKEN HORSE A-NEIGH-VERSARY EDITION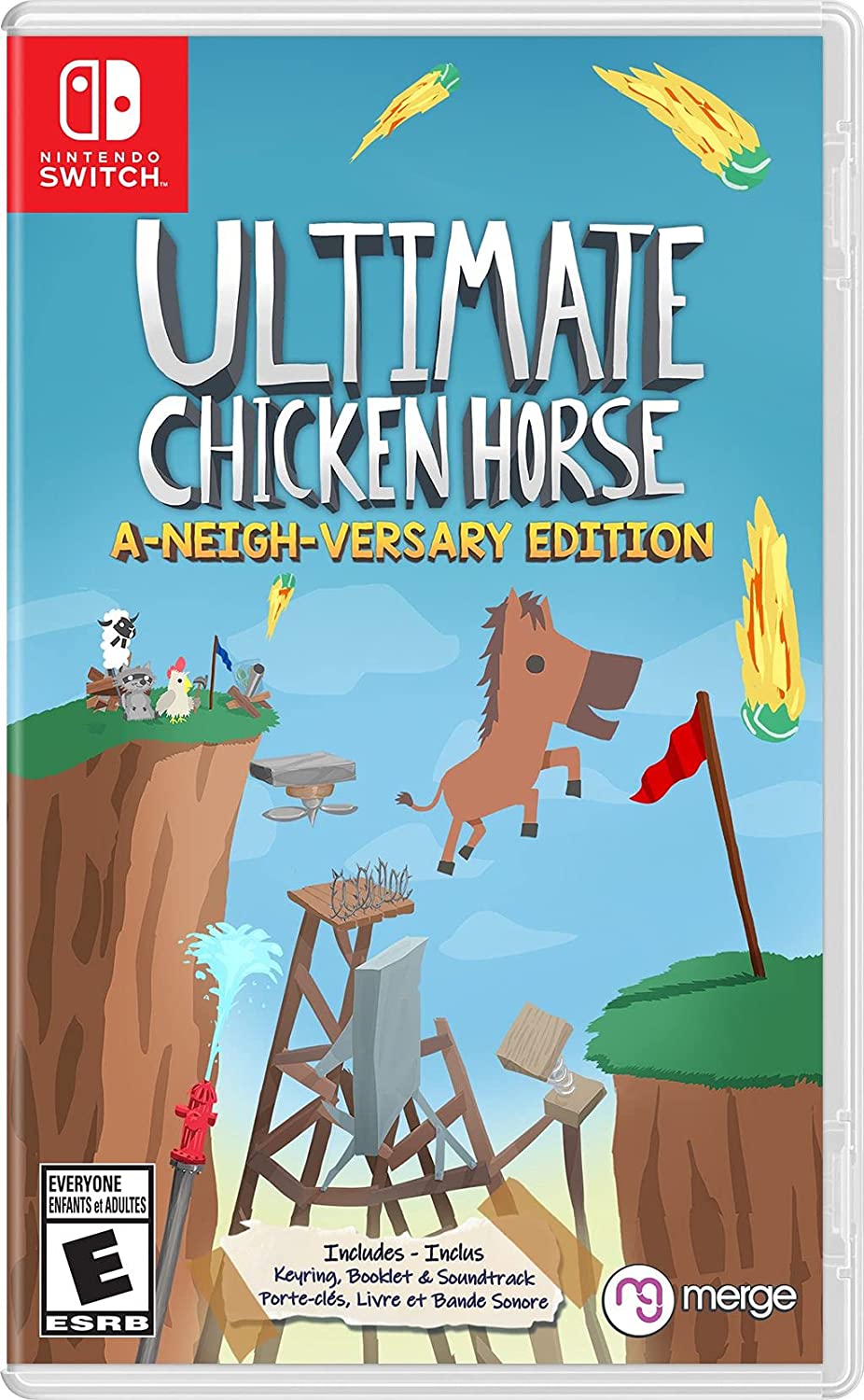 Rated: E For Everyone
Price: $34.99
Up To 4 Players
Ever wish you were a wall-jumping, arrow-dodging, trap-setting Horse, besting your animal Pals in a race through a peril-laden obstacles course that you all built together? Well, now you can be! You're welcome.
Build the level as you play and try to outsmart your friends with booby traps, hazards, and obstacles.
This special edition Ultimate Chicken Horse includes previous updates such as hippo-party-plus, a-cobra-tic, transformidable, chimply amazing, and elephantastic.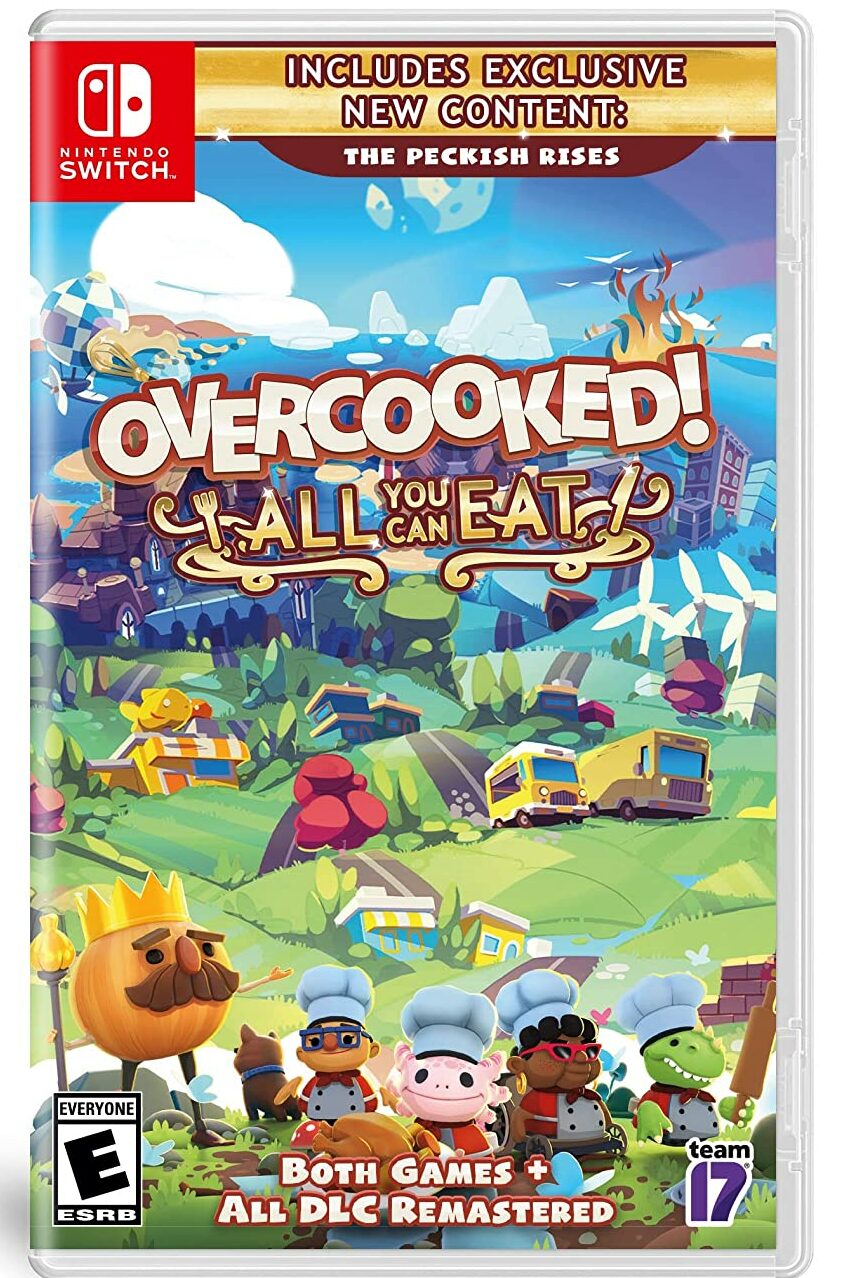 Rated: E For Everyone
Price: $39.99
Up To 4 Players
Struggling to get your kids to help out in the kitchen? Try whetting their appetite with Overcooked! All You Can Eat.
This hilariously fun chaotic cooking adventure has you team up with friends to cook up a variety of meals before the timer goes off and your customers revolt.
With tons of tasks to juggle at once and perilous obstacles in the way, it's just a matter of time before you're out of the frying pan & into the fire.
For more of what kids love, check out:
Experts Say To Grab The Hottest Toys of 2021 Now Because Of Shipping Delays
12 Cool AF Motorized Ride On Toys You'll Wish You Had As A Kid