Pumpkin spice latte season has officially arrived and we all know what that means: Christmas is just around the corner and we all want some of the hottest toys of 2021. (Sorry scrooges.)
That magical time of year for spreading holiday joy and cheer, trimming trees, and, if you're anything like me, thanking the Amazon gods that one-click shopping with same-day delivery exists. Praise be.
However, for all you fellow procrastinators out there, you may want to rethink your last-minute gift-buying strategy this year.
According to CNN, a global shipping container shortage is here to suck the joy right out of the upcoming holiday season.
Top toymaker, MGA Entertainment, the company responsible for popular brands such as LOL Surprise!, Little Tikes, Bratz dolls, and Rainbow High dolls is sounding the alarm and warning parents of increased pricing and limited supplies.
Other toy brands similarly affected are Fisher-Price, Tonka, K'nex, and Care Bears, amongst others.
MGA Entertainment CEO Isaac Larian told CNN Business:
"There is going to be a major shortage of toy products this year. The demand is going to be there. What is not going to be there is the product to fill the demand."
And if you're lucky enough to actually find what's on your child's Christmas wishlist? Expect to pay more.
Companies are scrambling to offset the 500% increase in shipping costs and the 23% increase in the cost of production.
In the very near future, consumers will have to dig a little deeper and open their wallets a little wider to buy the products they want.
So before the impending rising costs and shipping crisis threaten to rain on your Santa Claus parade, you may want to consider doing your Christmas shopping sooner rather than later.
And what better way to do it than in the comfort of your own home, with or without pants?
To help you out we've compiled a list of the hottest toys of 2021, that won't break the bank. You'll be sure to want to add these to your Amazon cart before they're gone.
Disclosure: This post contains Amazon affiliate links. If you click on a link, Filter Free Parents may receive a commission. See our full disclosure policy here.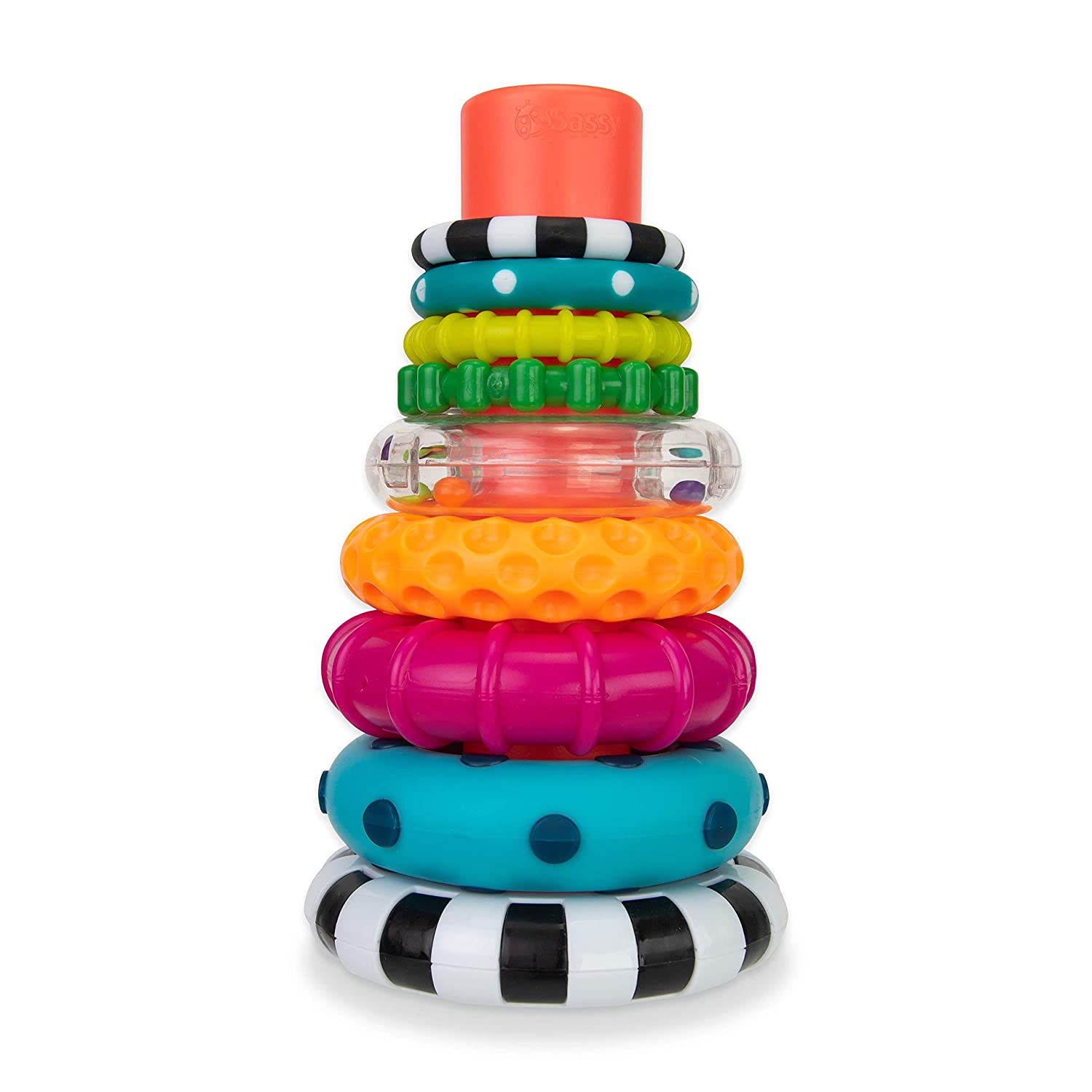 Ages: 6 – 24 Months
Price: Currently on sale for $7.99
The Stacks of Circles promotes early STEM learning by teaching a child about sorting, size, sequencing, and building. With over 20K 5-star ratings, this one is sure to be a hit with the baby in your life.
LEGO DUPLO MY FIRST NUMBER TRAIN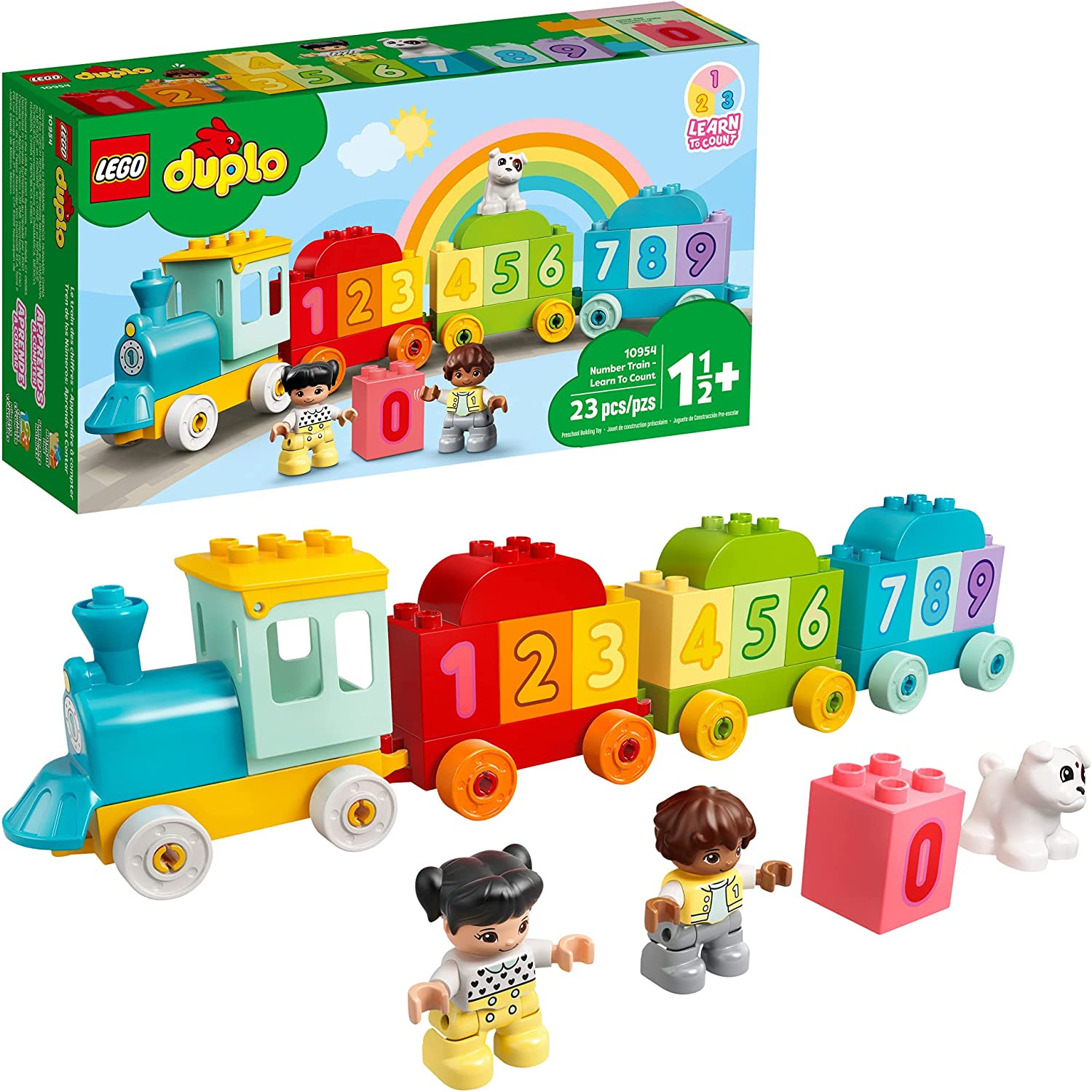 Ages: 18M+
Price: $19.99
This 23-piece playset train introduces toddlers to colors and counting. The Lego Duplo My First Number Train includes 10 number bricks and boy, girl, and dog LEGO DUPLO figures.
POTATO HEAD: CREATE YOUR POTATO HEAD FAMILY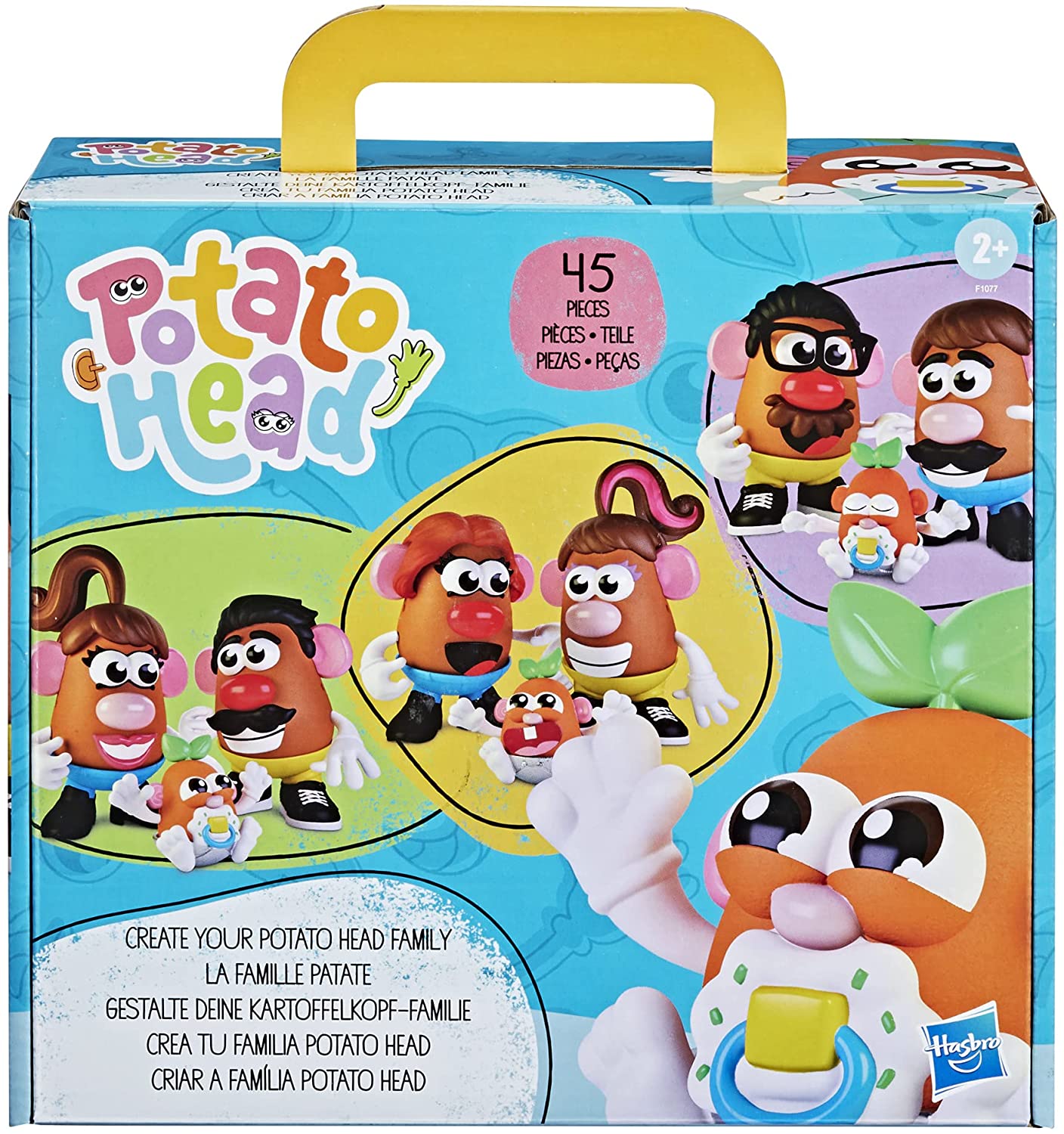 Ages: 2+
Price: $20.90
This family "mash-up" set includes two large potatoes and one small one with 42 fun and modern accessories. Create your very own personalized Potato Family.
POP FIDGET SENSORY TOYS by FPXNB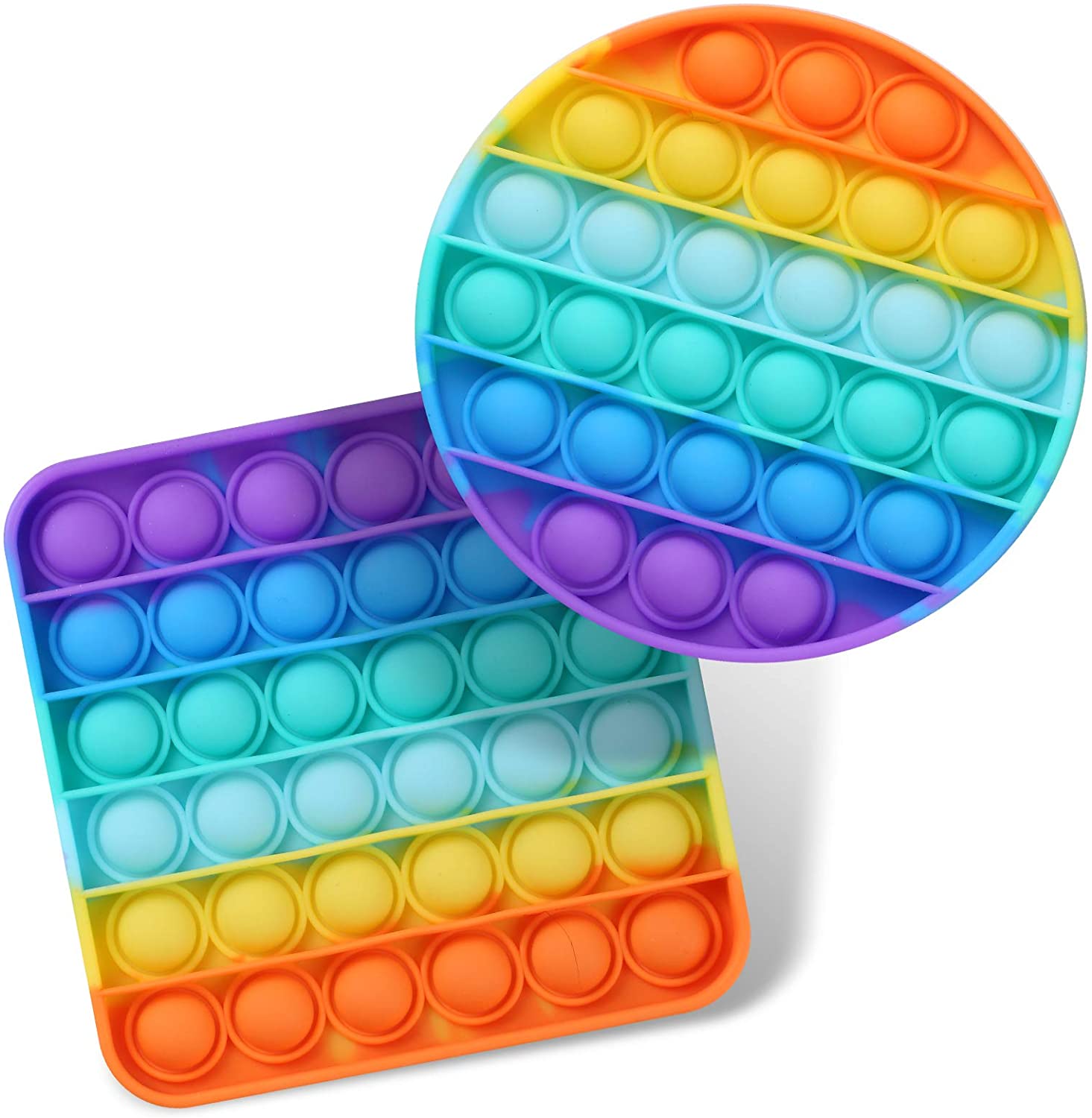 Ages: 3+
Price: $8.99
Say goodbye to fidget spinners and helloooooo to fidget poppers. The latest in the fidget-fiddling craze, this 2-pack comes in 2 shapes – circle and square. Made of high-quality, non-toxic BPA-free silicone, the Pop Fidget Sensory Toys are both safe and durable.
THE ORIGINAL REVERSIBLE OCTOPUS PLUSHIE By TEETURTLE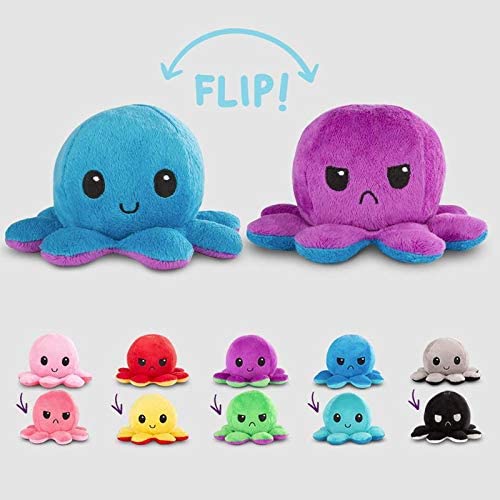 Ages: 3 – 99 Years
Price: $15.00
This award-winning, #1 best-selling plushie has taken TikTok by storm. With a near-perfect 5-star rating and a whopping 41K reviews, these are sure to make a splash for both the kid – and non-kid – in your life.
Available in a variety of colors and moods, tell your family how you're feeling, without saying a word.
(Also available in a number of different characters, including reversible unicorns, narwhals, cats, dogs, pandas, turtles, foxes, ghosts, and more.)
LOL SURPRISE TWEENS FASHION DOLL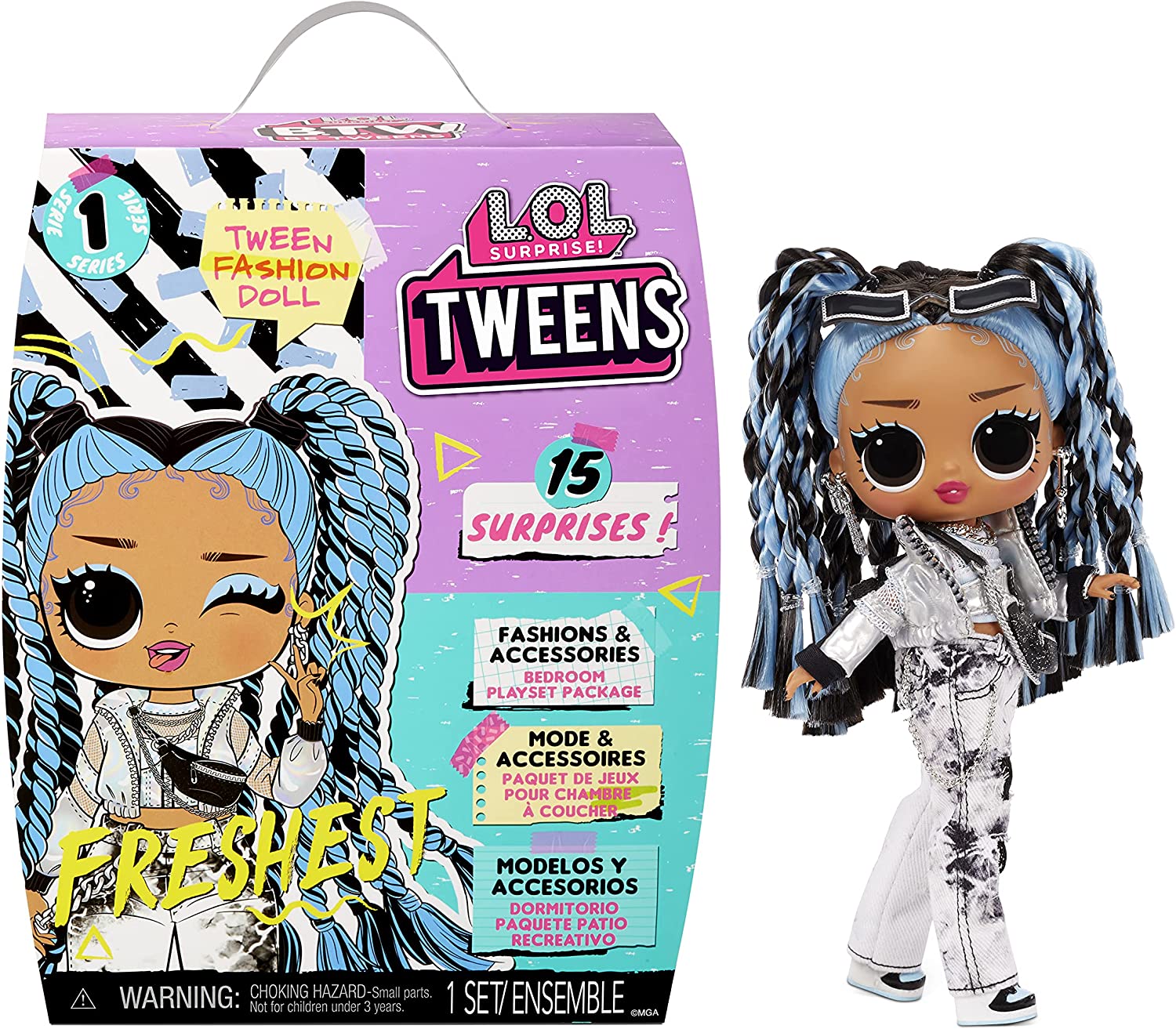 Ages: 4 – 14 Years
Price: $17.98
Introducing the latest addition to the L.O.L Surprise franchise. This all-new 6″ doll comes with 15 surprises, including fashions, shoes, accessories, hatbox, hairbrush, garment bag, sticker, hanger, doll stand, and reusable packaging that turns into a bedroom playset.
There are 4 different LOL Suprise Tweens Fashion Dolls to choose from.
STAR WARS GALACTIC SNACKIN' GROGU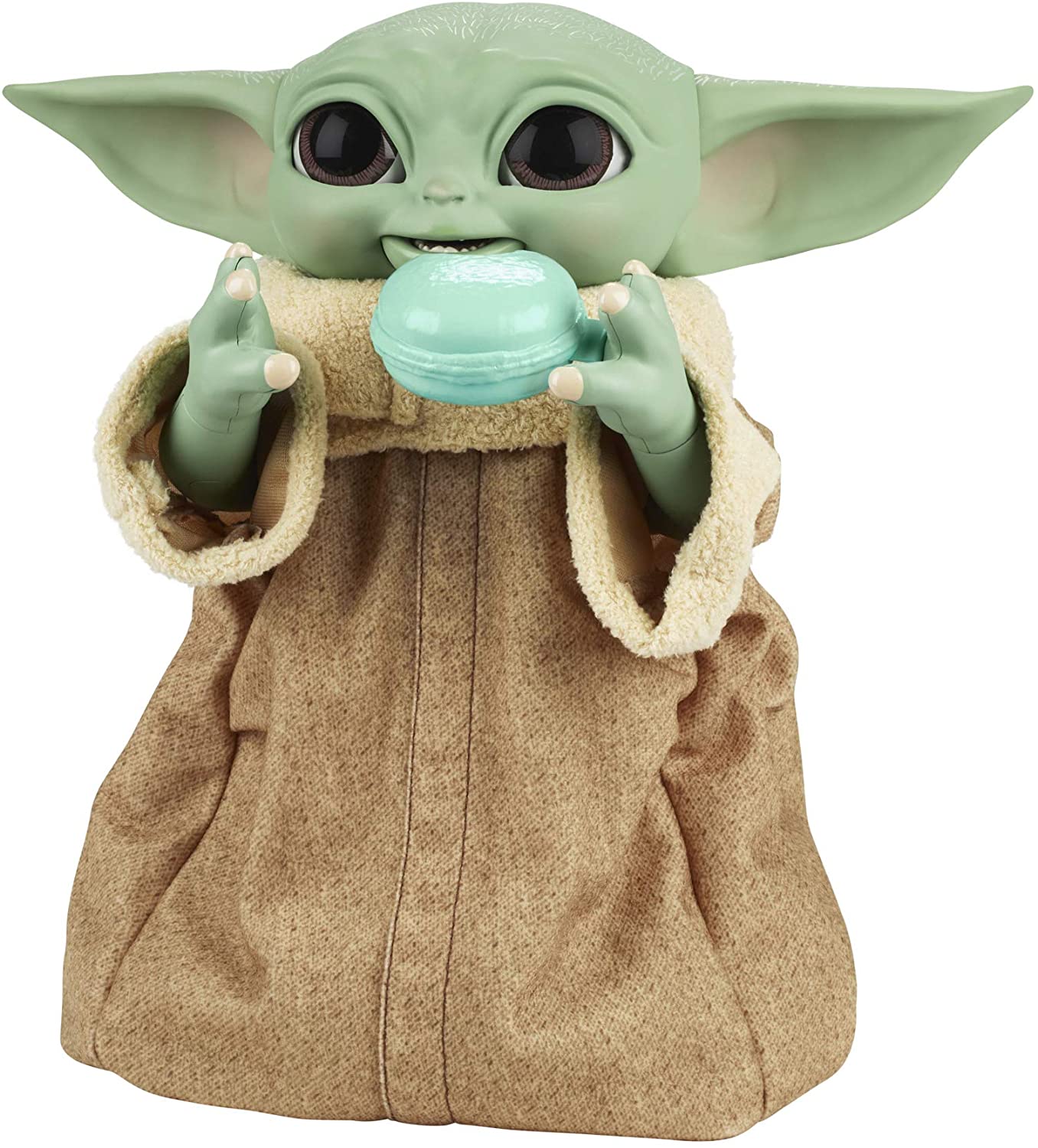 Ages: 4+
Price: $79.99
Everyone's favorite baby is back! With a galaxy of features, including adorable sounds, fun animated motions, and 4 interactive accessories, this animatronic toy is on trend to be one of the HOTTEST toys of 2021. Galactic Snackin' Grogu will be released on December 1 but you can pre-order it now.
LEGO SUPER MARIO ADVENTURES WITH LUIGI STARTER COURSE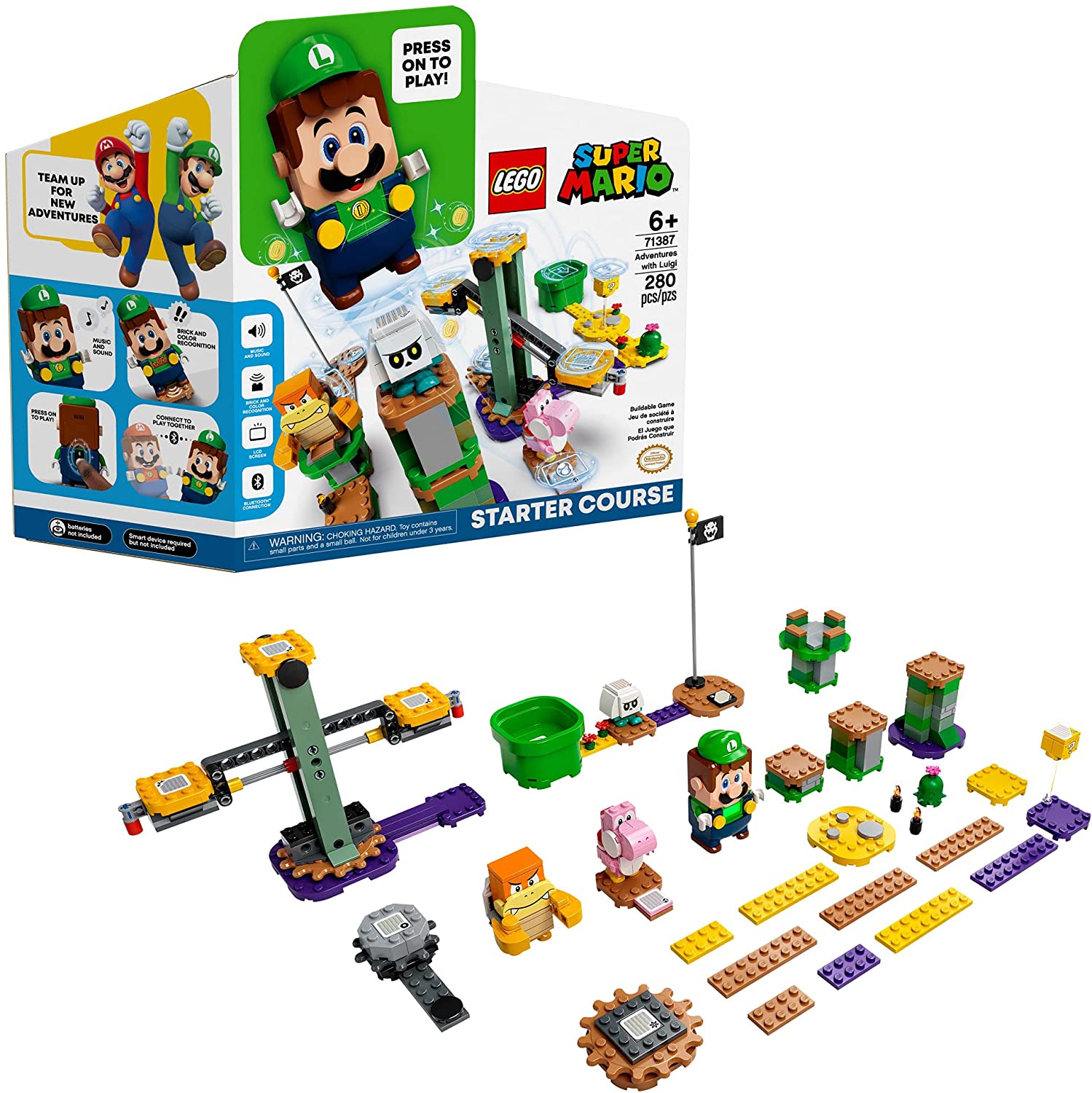 Ages: 6 – 100 Years
Price: $59.95
The perfect gift for LEGO AND Super Mario fans, the 280-piece interactive Luigi Starter Course set includes Luigi, Pink Yoshi, Boom Boom, and a Bone Goomba. Please note that a smart device is required.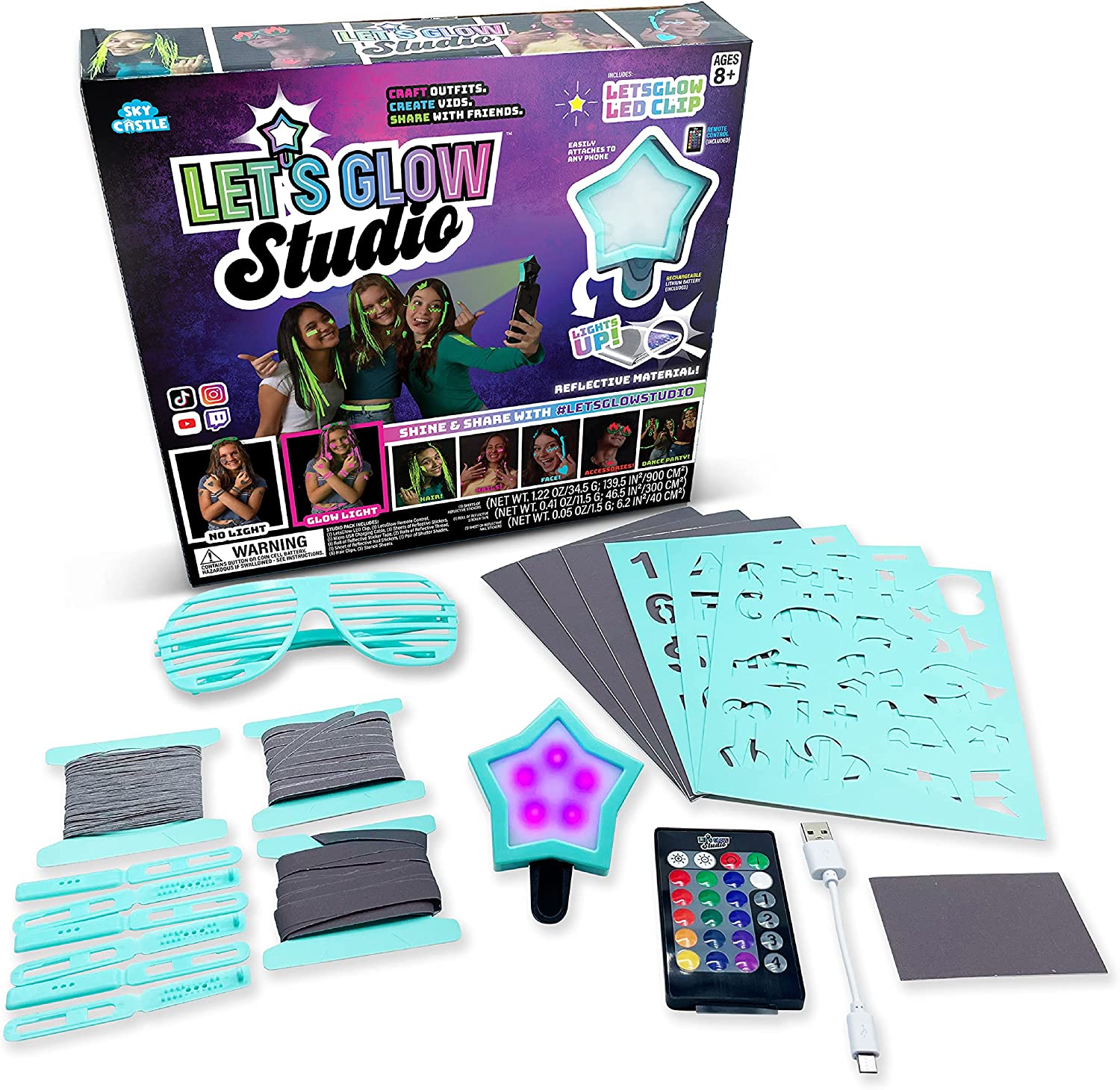 Ages: 8+
Price: Currently on sale for $24.99
Give your videos a GLOW UP! Let's Glow Studio is a creator kit of reflective fashion accessories including hair extensions, clips, shutter shades, nails, stickers, and more. Clip the Let's Glow LED clip on any camera and light up your photos, videos, and live streams. You can even change the reflective LED color of your accessories using the remote control.
THE LEGEND OF ZELDA: SKYWARD SWORD HD (Nintendo Switch)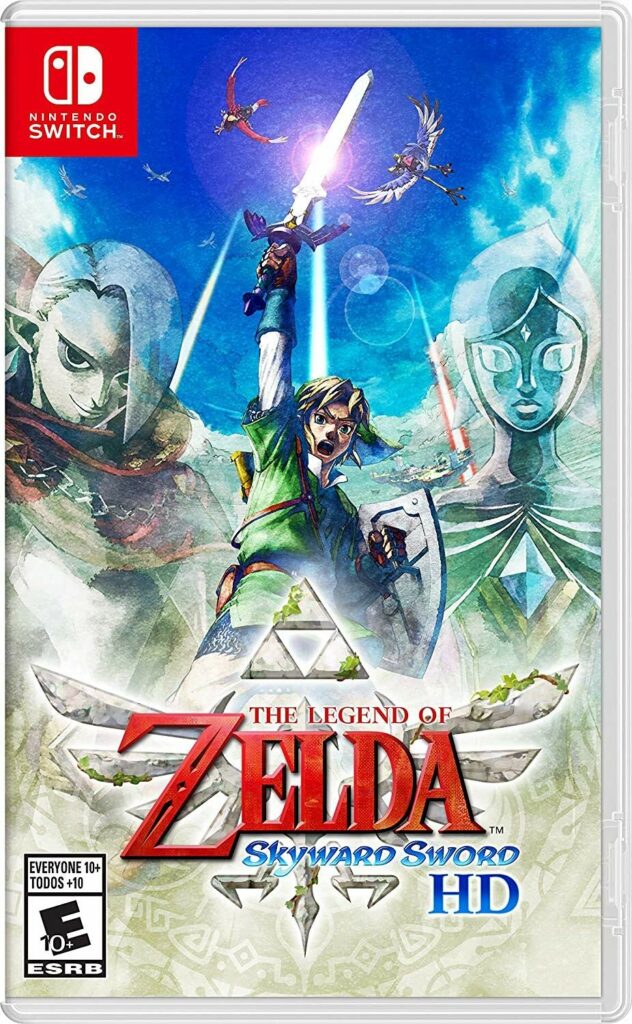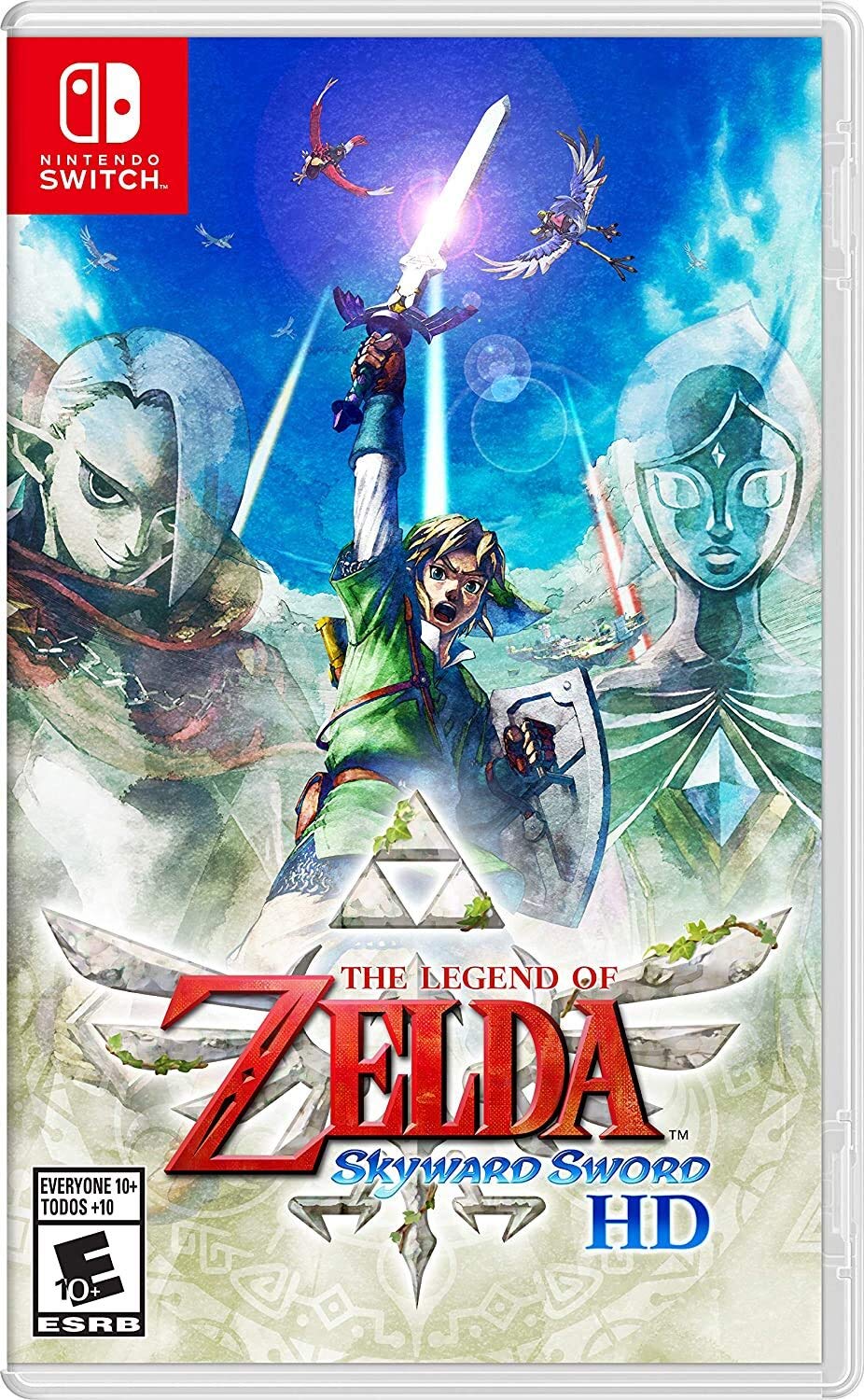 Ages: Everyone 10+
Price: $49.94
What kid doesn't love video games? Just released for the Nintendo Switch this summer, join Link in his quest to save Zelda. The Legend of Zelda Skyward Sword HD is based on the original game created for the Wii in 2011 and has been digitally remastered.
Looking for more gift ideas? Check out these other gift lists:
Here are the BEST Amazon Gift Ideas That Every Parent Wants
The Best Gift Ideas for Parents That Have Survived the Pandemic Year From Hell
The Ultimate Gift Guide For Your VSCO Girl
The BEST Gift Ideas For The Hardest Age To Shop For – TWEENS.