What age are the kids you are shopping for this year? If you are looking for gifts for kids in the 8-12 years range, you will likely benefit from this gift guide for tweens.
It's so easy to buy gifts for little kids. You head down the toy aisle. That's literally it.
Sure, many little ones have a love for a specific character or toy, but overall, they just love toys and would be happy to open any gift from the toy aisle.
Similarly, it's actually much easier than you might think to buy gifts for teenagers. There are tons of signs out there for what's hot for teens, plus, there is every gift card imaginable for stuff that teens like.
What I did discover though is that it is not so easy to figure out what to buy for tweens.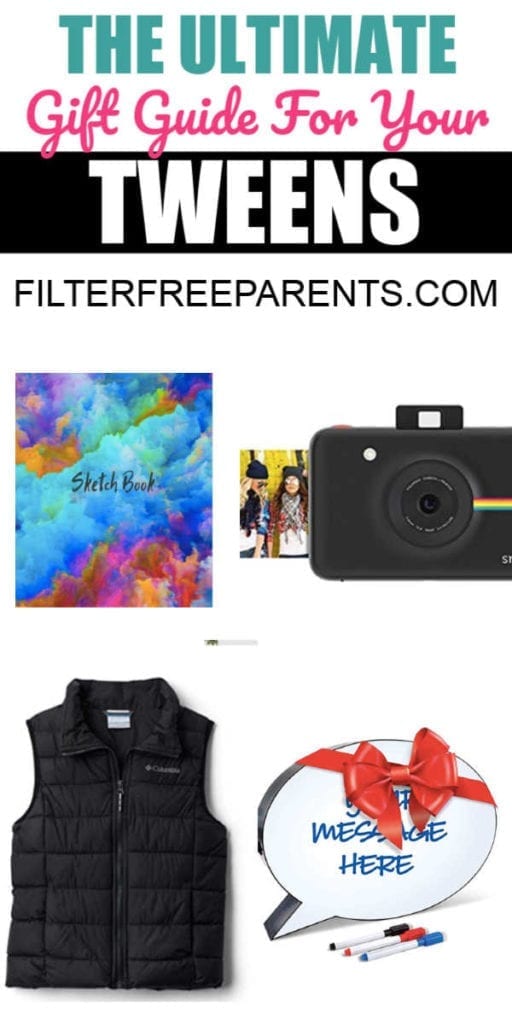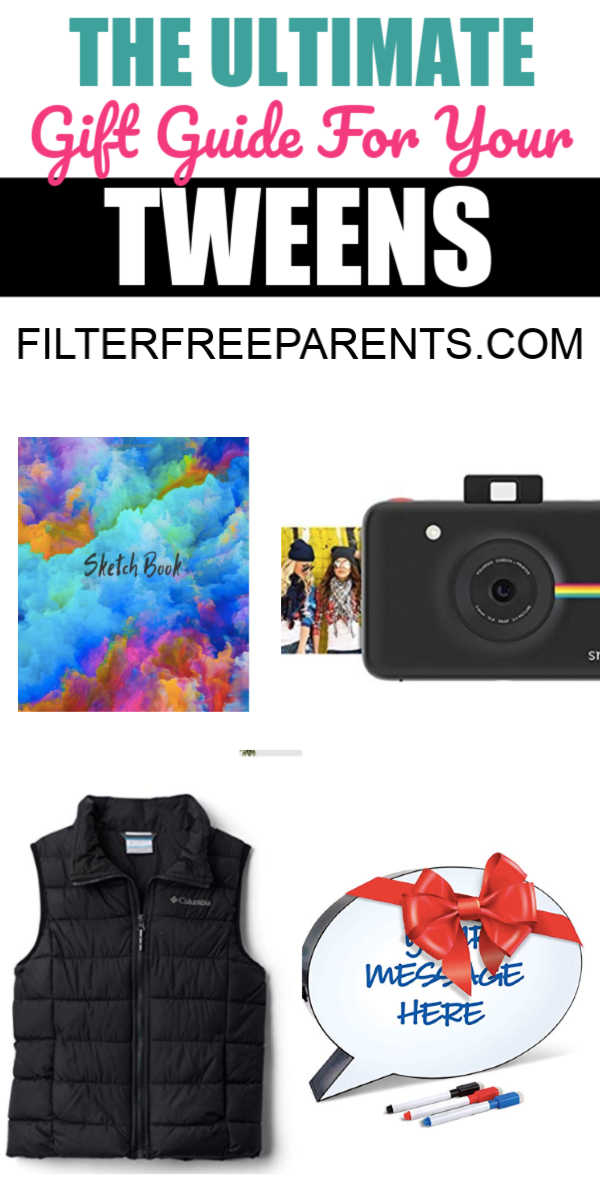 They are at that age where they likely still enjoy playing with toys, but many of them won't ask for them. They also don't necessarily want the same stuff as teenagers.
Lucky for me, I have a 12-year-old son and an 11-year-old niece and I was able to get their input on putting together this gift guide for tweens.
Kids of all ages are loving Hydroflasks right now. Hydroflasks are a little on the pricey side, but well worth it if it means your kiddo is going to stay hydrated.
Stickers have made a big splash yet again. It's not just VSCO girls who love stickers either! Lots of kids decorate their hydroflasks with stickers, so a pack of stickers like this one would make an awesome gift for a tween.
My neice has informed me that Orbeez are the favorites of all of the kids in her grade (6th).
The tween years are the perfect time for kids to embrace their artistic abilities. Spirographs are a fun way to do it too! I actually had one of these when I was younger and I loved it.
If your tween likes to draw, then a sketch book is a must have. Notebooks just won't cut it.
Art kits are a must have for tweens and gel pens are a must have for tweens art kits.
Journaling is incredibly beneficial to everyone, kids included. That's why a journaling kit is a great gift for tweens.
Columbia puffer vests are really popular right now, which makes them an awesome gift idea for tweens.
Tweens love technology! That's why a fire tablet is a great choice of gifts for tweens.
If you want something a little smaller than a tablet, your tween would probably love an Apple iPod Touch.
Tweens are growing up and love to feel like they have the ability to decorate their own rooms. Lots of tweens love to decorate their space with salt lamps these days so they make a great gift.
Speech Bubble Lighted Message Board
Your tween will love putting up messages on this LED lighted up board!
If your tween likes to play games, they will love having their own comfy gaming chair in the room or gaming space.
Do you struggle to get your tween in the shower? This Money Soap will get them in there! Hidden in each bar of soap could be a $1, $5, $10 or even $50!
Your tween will have a blast working on their STEAM skills. This bit coding robot will be lots of fun for your tech savvy kids.
Telescope for Kids and Lunar Beginners
The sky is full of inspiration and possibilities. Help your tweens dream big with a telescope.
Polaroid Snap Instant Digital Camera
Let your tween build their photography skills with this fun Polaroid Snap Instant Digital Camera.
This mini skateboard is great for beginners or more experienced riders!
Crocs are easy to wear, easy to clean and kids just love them. They make a great gift for tweens. Yes – they are back in style.
Unisex Classic Checkerboard Vans
Vans are what's hot in footwear for kids right now and with checkered Vans you can't go wrong.