Summer will be here before we know it, and if your kids are anything like mine, one of the things they look most forward to are the ice pops. You know the ones I'm talking about- the long plastic sleeves of frozen neon… well, sugar, basically, and are sold by the hundreds.
Or even thousands, because kids devour those suckers like ants on a sugar cube.
We can't wait until the school year ends- until it does.
Even though we love our precious kiddos, summer days can be long. The endless sibling fights. The constant refrain of "Watch this! Watch this!" by the pool. The soggy towels left everywhere. The "I'm bored" that comes six minutes after breakfast is finished.
And you spend the majority of your time fishing those notorious ice pop wrappers out of every crack & crevice of your house, because KIDS.
But this summer, you need to try the ice pop that's finally made for the grown-ups, because it's ah-mazing!
"Skinny Freezers", an ice pop line created by the brand Slim Chillers, is a line of fruit-flavored ice pops… with a twist. Of vodka, that is- with an 8% alcohol volume.
Skinny Freezers resemble the same ice pop sleeves that your kids are sucking down in mass quantity during in the summer, with that one specially added ingredient that makes them so.much.better. (Vodka. It's vodka.)
And the added bonus: each pop is only 100 calories, so you can eat one (or, say, five?) guilt-free!
Think of the potential of these tasty treats- you can enjoy them at summer BBQs, or bring one to the community pool. Or ten. Hey, the lifeguards watching the kids, right? (I'm kidding, I swear!)
Or chomp one down behind your closed bathroom door as your kids bang on it because "there might be pee on the kitchen floor, Ma!". You do YOU, girl.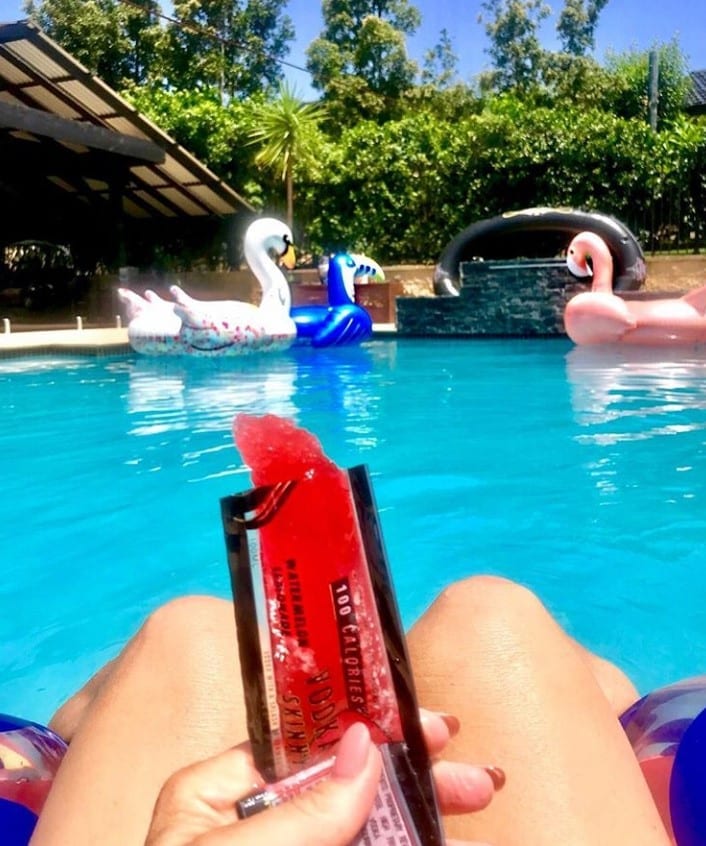 But as long as they're enjoyed responsibly, Skinny Freezers are a fun way to enjoy a little frozen treat of your own this summer. And they can be purchased at various liquor stores, BevMo stores, or Costco. Yep. I guess you'll be able to buy these in bulk.
I think summer by the pool just got a lot more fun.