A family day at the beach turned tragic when a riptide took the life of a devoted husband and father of two. The scene quickly unfolded at Surfside Beach, Texas, this past weekend when Josh Graham attempted to save his two sons, Sawyer, 10, and Bruno, 13, who had got swept out to sea in a churning riptide.
The boys played in waist-high water when a strong force of ocean waters suddenly yanked them in.
Angela Morel Graham, the boys' mother, recounted the terrifying moments to TODAY Parents.
"I looked up, and he was running into the water; they had been playing waist-deep in the water; suddenly they were barely visible," Graham said.
She began screaming, and several other beachgoers sprang into action to help. One unidentified person held out two pieces of a life vest and was able to grab the children and pull them to safety.
But Josh Graham was still in the water and lost consciousness.
The group of beachgoers worked together to pull Graham from the water and onto the beach. He was rushed to a local hospital, where sadly, he was pronounced dead.
Josh Graham was 42.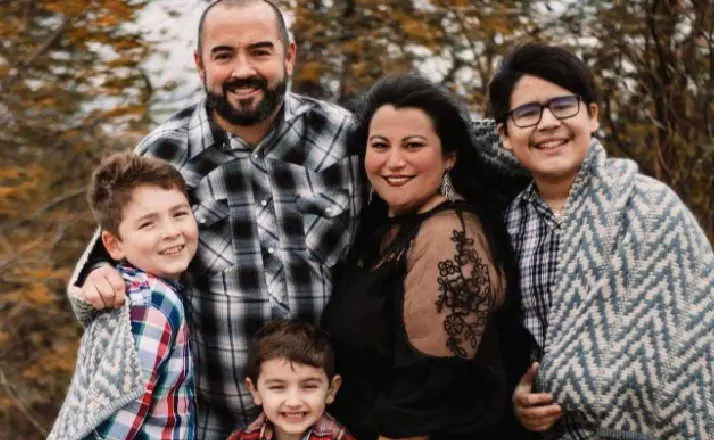 A friend of the family has posted a Go Fund Me page to help with funeral costs. At the of writing this story, the family has raised $38,000. In a public note, Angela, Josh's wife, wrote:
"I thank everyone who prayed feverishly for us and continue to do so. We need all the prayers we can get; I just don't know how I will find the strength to go on without you, my love."
What is most heartbreaking about this story is that it is not unique.
The National Ocean Service estimates that 100 people in the United States die annually from trying to fight a riptide. The agency reports that tens of thousands of swimmers are rescued from riptides and rip currents by lifeguards in American waters every year.
According to the National Ocean Service, rip currents and riptides are robust, narrow channels of water that move at a breathtaking speed of eight feet per second, which is faster than an Olympic swimmer.
Rip currents are common along the U.S. coastlines in the East, Weast, Gulf, and even the Great Lakes. Riptides, however, are common in inlets, estuaries, embayments, and harbors.
To survive a riptide or rip current, it is vital for a swimmer to remain calm.
According to the National Ocean Service, "panicked swimmers often try to counter a rip current by swimming straight back to shore—putting themselves at risk of drowning because of fatigue."
They advise that anyone caught in the strong currents of a riptide or rip current to avoid fighting the current. Instead, "swim parallel to the shore and swim back to land at an angle."
To help families better understand how these types of currents work and how to avoid getting ensnared in one, the National Ocean Service created this helpful video:
If you notice a strip of darkly colored water or anything floating and moving quickly out to sea such as seaweed or foam, then chances are pretty good that you're looking at a riptide.
To help the Graham family, you can check out their Go Fund Me page where folks are donating to help pay for funeral expenses.
For more information on how to protect yourself and your family from getting caught in strong oceanic currents, read more at the National Ocean Service here.