Our oldest daughter was eight when the anxiety began. Had we known to look for signs earlier than that, we would have seen them.
She was always especially sensitive. Always a worrier. She always needed to know our plans for each day, week and month in detail and well in advance.
We thought she was just being conscientious and responsible. We often joked that we would never have to worry about wild parties in her teen years. At the time we had no idea just how much we would have to worry about. We had no idea how quickly we would trade it all in for those wild parties.
We certainly had no idea how little there would be to joke about.
We noticed she became extra concerned with our plans.
She would often ask multiple times where we were going and when we would be home. She needed constant reassurance about what time we would be home from work to pick her up, and would call from school during the day to ask again.
She began to have stomach pains and headaches. Any reports of inclement weather became terrifying for her. She would ask repeatedly if we would be ok.
What if a tornado took the roof off of our house?
What if lightning started a fire and we all died?
What if she died and couldn't be with us anymore?
It became obvious that these were not typical worries, and yet children that age did worry more about those types of events so we continued to provide reassurance and we hoped that it would pass.
It didn't.
The worries intensified to the point that she was repeating the same questions over and over.
She would often call us into her room after she had gone to bed so she could ask them again. Then the stomach pains became so intense that they kept her up at night. She would cry for hours about the pain. With a family history of irritable bowel and crohn's, we had every reason to believe something could be wrong.
We embarked on a journey that saw months of doctor's appointments and tests. The stomach pains seemed to intensify, keeping her awake every night. She developed insomnia. We assumed it was the pain keeping her awake. It didn't seem that she ever slept. The headaches worsened.
She missed day after day of school. Most days she called to come home early and many times we couldn't get her there at all.
We became frustrated with doctors who couldn't help us when test after test came back normal. Our little girl was horribly sick. Why couldn't they find the cause?
Why couldn't anyone help? She became more and more withdrawn, too. She felt that no one believed her. We could see that inside she was breaking. Whatever spark she had left was slowly being extinguished. She was a shadow of herself.
After more than a year of tests and diet changes and visits to nutritionists and homeopaths and allergists, she was booked for a colonoscopy. My gut was telling me that it wasn't right.
It was more than the usual mom worry whispering in my ear. So when the pediatrician pulled me aside the week before our colonoscopy date and asked me to cancel the procedure, I was relieved. He pointed out that there had been extensive testing.
We had tried every possible diet change. We had looked at every option. Not only had there been no improvement, our daughter had gotten steadily worse.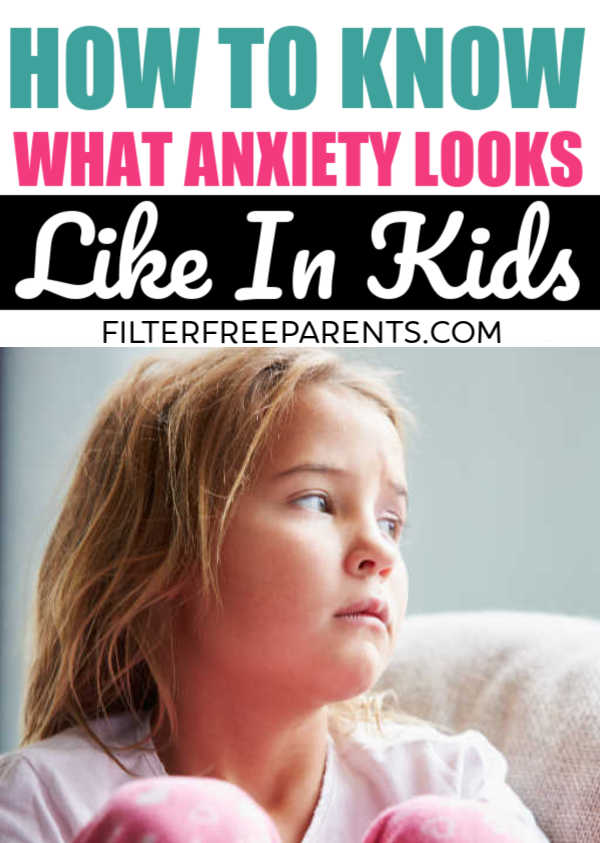 He told me that he felt she had an anxiety disorder.
By constantly looking for reasons for her illness we were confirming in her mind that she was very sick and we were making her worse. We weren't dealing with a physical sickness. She was mentally ill. And we, without realizing it, were helping her illness win.
It was a relief and a punch to the gut all at once. I knew in that moment that he was absolutely right. I had read the books. I had studied psychology in school. How could I have missed this?
And then the mom guilt set in.
How did this happen? Had we not loved her enough? Was our home not happy enough? What had we done wrong? As we grappled with this new reality and this sudden change in direction, our girl continued to get worse.
We left that journey behind and started on a new one. Although this journey became a fight. A gut wrenching, exhausting, pain and tear filled fight to find her the help she needed. A fight that took years.
I had to leave work. She was missing so much school that I wasn't able to keep a full time job. My full time job became phone calls and waiting lists and therapist after therapist and endless assessments.
After three years we finally had an official diagnoses.
She had Obsessive Compulsive Disorder and Generalized Anxiety Disorder.
By the time we reached a diagnoses she was barely leaving the house. She wouldn't make plans with friends. A trip to the shopping mall was torture for her and getting her to attend school was nearly impossible. Every single night I sobbed. Heartbroken and helpless as I watch this invisible illness rob our daughter of any quality of life.
Mental Illness is not unlike other illnesses.
The specific mental illness your child has needs to be treated a specific way. You wouldn't take a child with a heart condition to a cancer specialist. Just like you wouldn't use mindfulness to treat someone with Obsessive Compulsive Disorder.
Waiting lists to see someone who could help were more than a year long, and when we tried to go outside of our area for help, no one would see us. We were considered out of district for their clinics. I cried on the phone, begging them to take us, willing to spend every last cent we had, only to be turned away.
Our story took a positive turn. I won't call it a happy ending because mental illness is a lifelong battle.
Through the friend of a friend we found a psychotherapist in our community that had just started a new practice and specialized in treating adolescents with obsessive compulsive disorder and anxiety disorders. With his support and the help of medication our lives changed almost instantly.
After years and years of thinking we might lose her, she is happy. She is living her life and actually enjoying things again. Every day is a fight, but she believes she can win now. Now we love dealing with parties and curfews and constant requests for rides to see friends. It's a dream come true.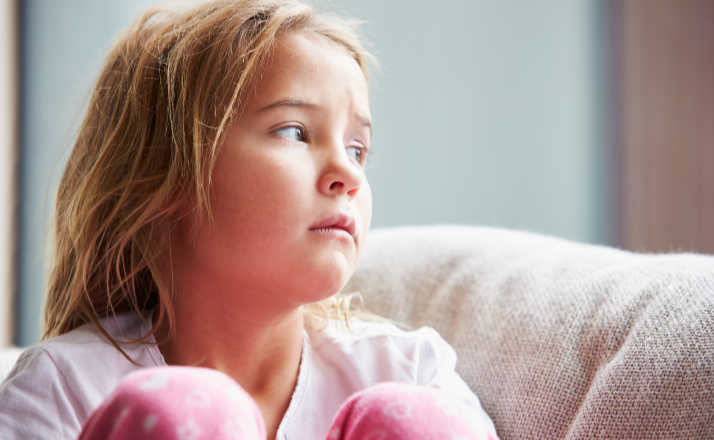 She still has the stomach aches.
She still has the headaches. She still has insomnia at times. She still asks us daily to see if she has a fever. But now, she can still go on with her life.
Anxiety in children isn't what we see on television or in the movies. It doesn't always look like the clichés we have been taught.
Anxiety in children can present as any number of physical symptoms and illnesses that never go away.
Anxiety can be skin irritations that never seem to clear up. Anxiety can be anger. Unexplained outbursts of anger or rage are often the result of a child feeling anxious. Anxiety can be the child who always needs to know what the plans are.
Anxiety in children causes an enormous amount of stress on the entire family. Proper help is not readily available and often unaffordable. We found ourselves thousands of dollars in debt and down to one income trying to find help for our child.
Anxiety in children can be lonely and isolating. People can't accept that a child could be anxious. It's hard for them to understand that anxiety is an illness and that children can't just "cheer up." Parents aren't spoiling them or catering to them.
Mental illness in any form is a real illness. Even when it strikes a child.
And we need to support those children and their families in any way we can. Just like we would with any other illness or disease. It's a hard fight and a long one. Convincing family and friends that the fight is real shouldn't be part of it.