The first time I knew something was wrong, my son was two years old.
Call it a mother's intuition,
but it doesn't take a genius to figure out that a barefoot baby in a diaper shouldn't be physically capable of ripping his bedroom door of its hinges.
It isn't normal for a child to literally never sleep and stay up in what can only be described as an INTENSE RAGE.
We tried everything. Early Intervention, play therapy, occupational therapy, you name it.
Do you know how hard it is to find a therapist who will agree to see a toddler? Everyone around me kept telling me he was "just being a boy" and we should eliminate red dye or have him tested for Lyme's disease. That child just needs more time outside or maybe he needs a spanking, they'd say.
A firmer hand would do it, obviously it was through some shortcoming of my own that this was happening. At least that was the common thread. Maybe we could try essential oils. They helped someone's third cousin's neighbor.
I asked the pediatrician if he thought maybe it was lead poisoning. I tried to deny what I didn't want to be true, but my heart knew. This was much more serious.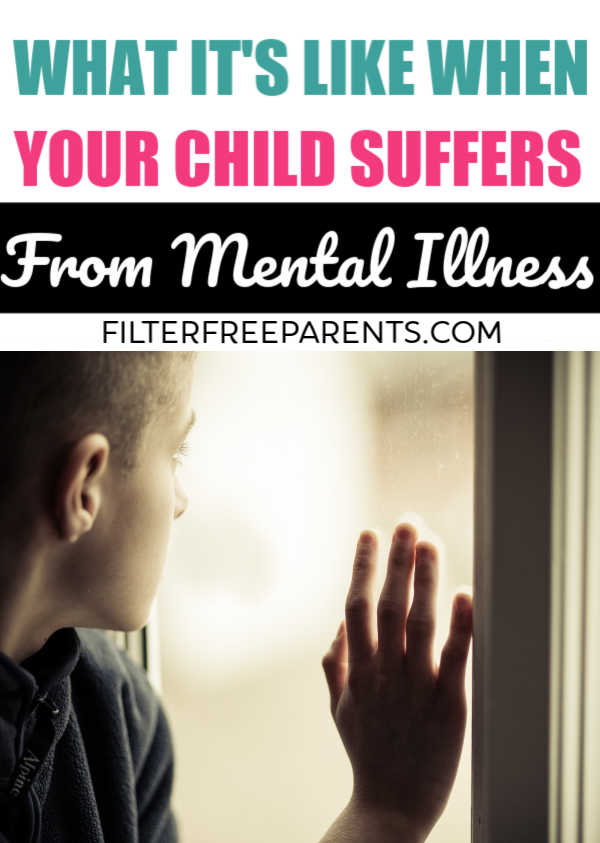 Please not my son. Not him.
My sweet boy who is my most affectionate child, who holds full conversations with adults, and loves music and airplanes. If he sees you in the grocery store he will remember that your son's name is Jack.
He will ask about your grandma because she was coughing the last time he saw her at the park and he was worried. Who will ask for second helpings of food he doesn't even like because he wants to make his mommy happy.
When he was seven, I heard the words "psychotic break" in reference to my son for the first time.
He had tried to punish himself for being off-task and losing a behavior ticket by removing his own arm. He was not successful in hurting himself and was physically fine, but it had taken four adults to subdue him, and he still didn't seem rooted in reality as he rocked on the floor of the principal's office.
That was the day I learned there can be a months-long waiting list for families in crisis. It took three months before we could see a qualified child psychiatrist. When we finally did, our son had already been in therapy for years and was prescribed anti-psychotic medication. It helped.
I felt like I had my baby back for the first time in years. He was also tested more than he had ever been before. A full-battery evaluation they called it this time.
We came out of the room with more than one diagnosis.
We transferred to a different SCHOOL, into a classroom where the number of students was smaller, teachers were trained to deal with neurological issues, and a therapist came in on a regular basis.
The next year he made a suicide threat in school. He'd been saying similar things at home. He was eight. I called Crisis Intervention. Did you know when you call Crisis they tell you to hang up and call 911 if it's an emergency? I remember thinking to myself "Who calls Crisis Intervention unless it is an emergency?"
I talked to a counselor. They told me to take him to therapy immediately, but in the future unless he has actual intent (describes how he will do it) and access to a means to do it (are there weapons in the house?), not to worry too much. Kids say things.
I tried, but I couldn't get an immediate appointment. I called our church, sobbing. The pastor was very clear that this was beyond the scope of what the church was equipped to handle, but agreed to meet my son for pastoral counseling so that at least we would be doing something as we waiting until his next appointment.
On the way to the church my son asked me if the light sabers from Star Wars are real. I told him no and asked him why. He mused from the back seat, "Oh, it's just that if they were that's probably what I would use when I cut off my head."
There was no anger in his voice, just childhood curiosity.
The same curiosity was still there when he asked me at bedtime if boys needed nipples. If they don't why couldn't he cut his off?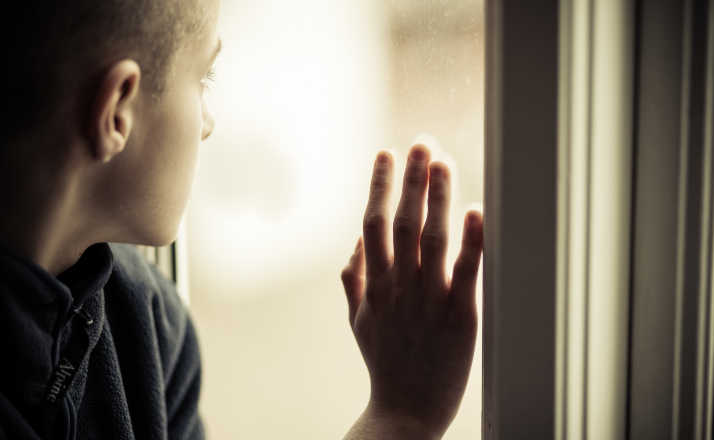 A year went by, then another. We continued seeking treatment.
Sometimes he would get aggressive. He broke picture frames and ipads, but never hurt anyone. We would adjust his medication. Then one day he got upset because we said computer time was over and he wanted to watch a YouTube video.
He went straight for a butcher knife, and so began our first experience with inpatient treatment.
It wasn't our last, he's there now as I type this. In the past two months, he was transported to the hospital twice by ambulance and twice by police. I got a phone call this morning from the nurse because he needed to be put into the safe room after being violent with other patients and staff.
What I want, more than anything, is to break the stigma that surrounds mental illness.
I want people to understand that, although it sounds scary when you read these things about my son, he is not HIS ILLNESS. Your toddler is not defined by that one time they bit their sister or stole a candy bar from the drug store counter, and my son is not defined by his suicide threats or sometimes violent outbursts.
He needs medicine to control them, just like a child with Type 1 diabetes needs insulin. Sometimes those medication changes need to happen under observation. His illness is only a fraction of what makes him who he is.
Brains can get sick just like any other part of the body and when that happens, people need hospitals.
There is no shame in that, yet I cannot put his name or mine on this essay because I don't want his diagnoses and hospitalizations to follow him into future job interviews or relationships. I want him to share his story on his own terms. Society is not there yet in accepting people with mental illness.
I am not brave enough to attach my name to this piece, yet I wish more people were willing to talk about it out loud. Because my son is not his illness, and I know that I'm not the only mother out there FIGHTING THIS BATTLE every day.