Trigger Warning – This post contains graphic photos and discusses bullying.
When 6-year-old Dominick Krankall walked out the door to play with some neighborhood kids, his family had no idea of the horror that was about to take place just mere minutes later.
It was a bright sunny Sunday afternoon. Dominick went outside to play in the backyard of his home in Bridgeport, Connecticut, with at least 2 other children who live in the same building.
However, what started out as a beautiful day quickly turned into a nightmare.
In an absolutely horrifying incident of bullying, Dominick suffered second-and-third degree burns to his face and leg after allegedly being lit on fire by an 8-year-old boy.
According to family members, the 8-year-old boy doused a tennis ball in gasoline, lit it on fire, and threw it at Dominick, hitting him in the face.
The boy got a hold of the lighter and gasoline from a shed on the property.
Dominick's older sister, Kayla Deegan told NBC New York what happened:
"As soon as he [Dominick] walked down the stairs, the bully called his name and lured him over around the corner, and in a matter of seconds he came back around the corner screaming, saying 'Mommy, they lit me on fire.'"
ABC7 News reports that the 8-year-old, along with his 11-year-old brother who was also on the scene, are the sons of the landlord of the building.
Emergency paramedics rushed Dominick to the burn unit at Bridgeport Hospital where he is now recovering.
Both his face and parts of his body are severely swollen, blistered, and bandaged.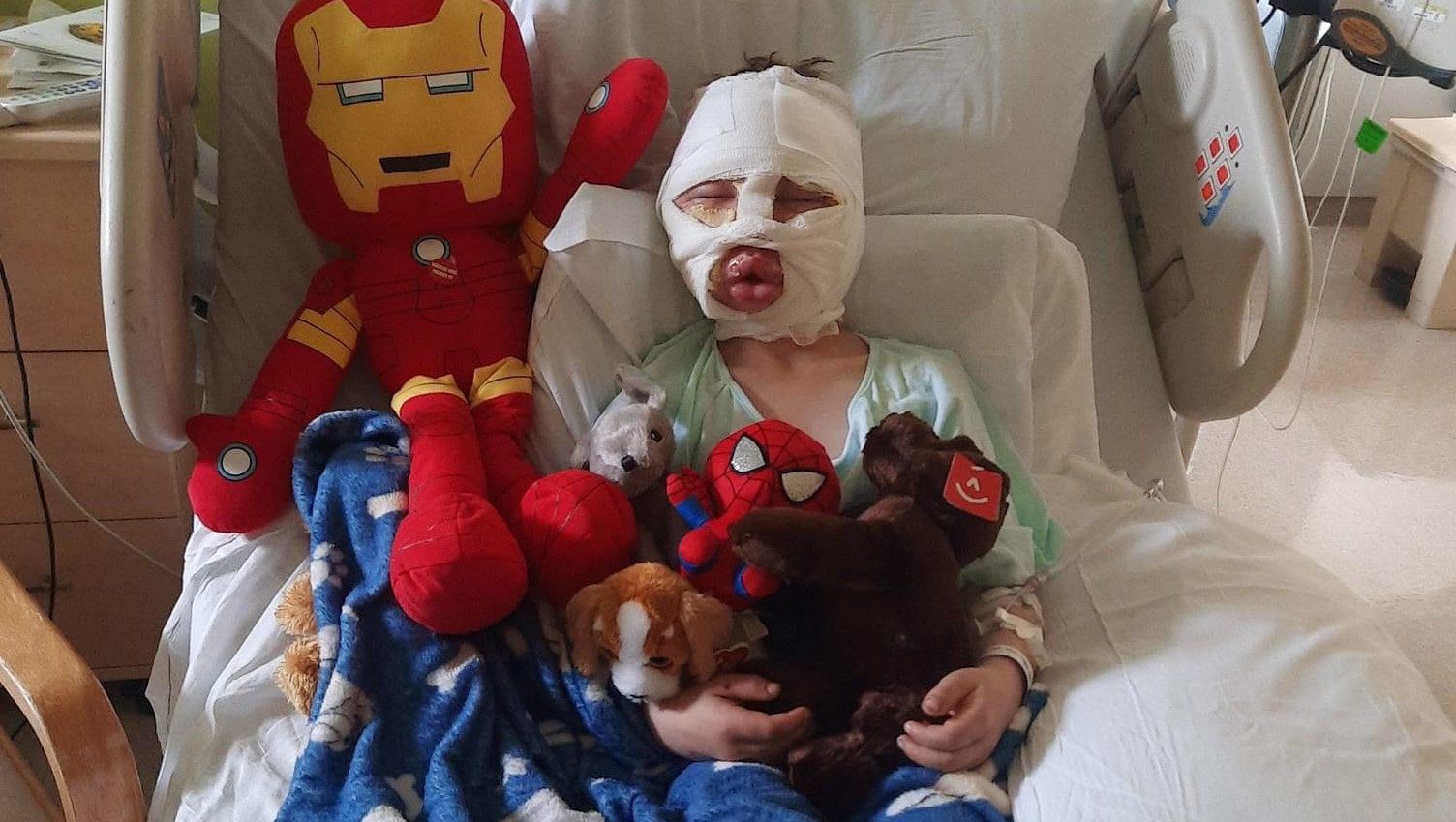 He is 6-years-old. Just a little boy. He should be watching Paw Patrol or playing with Lego. He should be riding his bike, playing basketball, or going fishing.
Instead, he is lying in a hospital Burn Unit, sipping soup through a straw.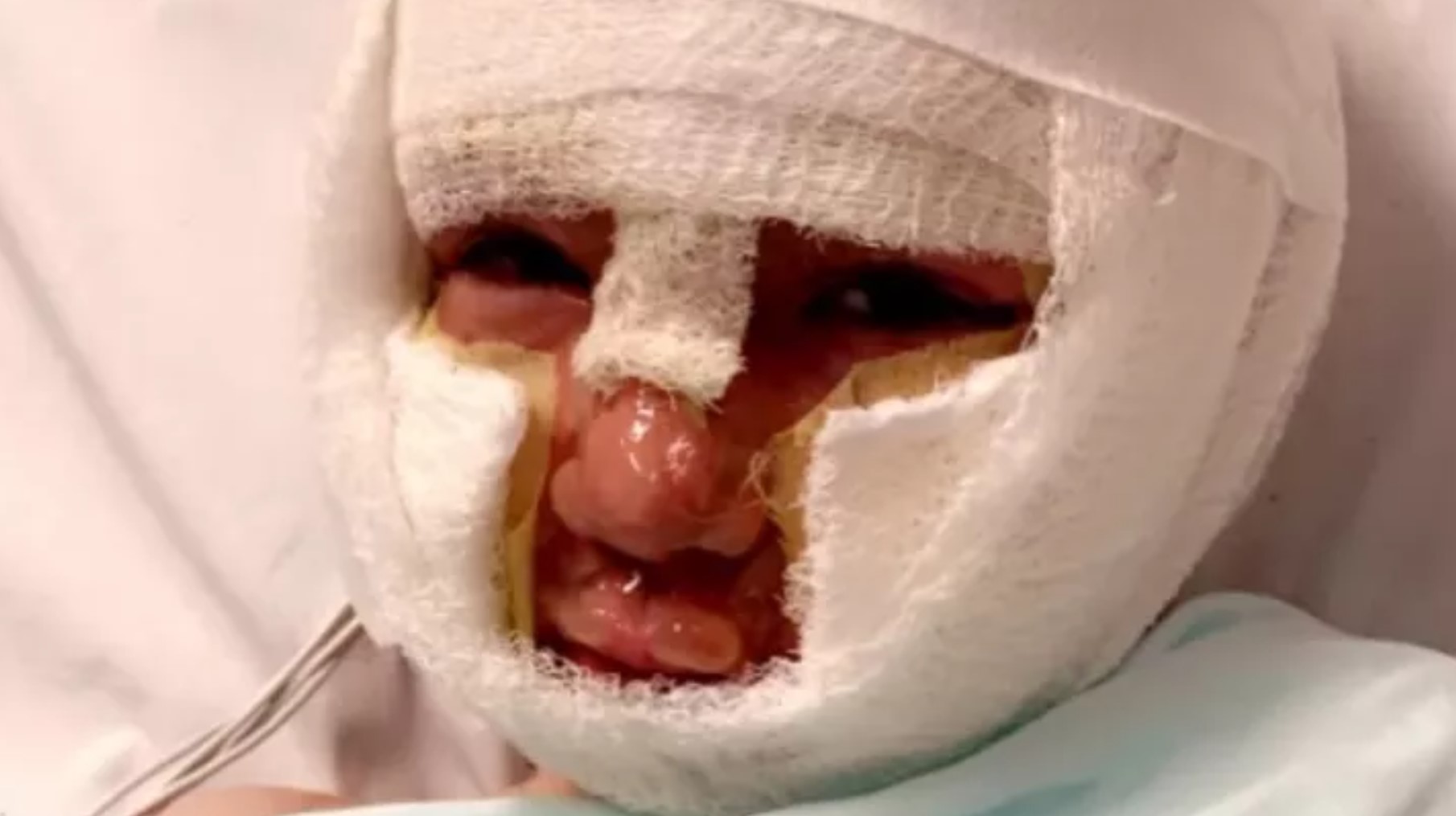 This is heartbreaking.
Thankfully, Dominick is expected to make a full recovery. And while the physical scars will fade the mental ones may last a lifetime.
What makes this even worse though, is that this wasn't the first time. His family claims that this bullying has been ongoing for over a year.
Dominick's mother, Maria Rua, said:
"My son has been bullied by this child for a year. That day, they purposefully threw a gasoline-saturated ball that they lit on fire at my son's face.

They called his name so he would turn around.

They threw it at Dominick and left him outside alone to die."
His father, Aaron Krankall, also told reporters of another incident just last month. Apparently, Dominick suffered a concussion after being pushed by the same 8-year-old child.
Kayla, who set up a GoFundMe page to raise money to help cover hospital bills and a new home, says the family just wants justice for her baby brother.
She posted the following on GoFundMe:
"We are looking for help for a new home because it is not safe here.

This bully has gotten away with too much and has a history of bullying. The mother thinks he is innocent. The family thinks it's a joke.

Even though Dominick can't talk because he's in a lot of pain and all swollen, he said to my mom, "Please don't take me back there."
In a classic case of he said/she said, the alleged bully's mother, Laura Giacobbe, is disputing all claims.
According to an interview with the press, Laura said that Dominick's mother was supposed to be watching out for the kids while she went out. She believes it was a "horrible tragedy." A case of playing with fire gone wrong.
She stated:
"There was no bullying whatsoever involved, none.

She [Maria Rua] neglected these children outside. She neglected them.

If your child is being bullied, would you leave your child out with somebody being bullied? That's the question."
In a statement to FOX5 News, Laura also said:
"We had a horrible tragedy recently and our thoughts and prayers are with the injured boy.

We are working with authorities to determine what occurred, and we fully support their investigation.

We hope concerned people will wait before drawing conclusions or making assumptions about what happened until officials have made their determinations."
Only time will tell. The investigation is currently ongoing.
The Bridgeport Police, Bridgeport Fire, and Connecticut State Fire Investigation Teams are all working on the case which includes reviewing surveillance footage taken by a security camera overlooking the backyard.
In the meantime, Dominick is feeling the love. On Thursday, family and friends organized a parade outside Dominick's hospital window.
First responders, police, and fire crews all took part. Dominick was able to watch it from his hospital room window.
One of the doctors at the hospital said his recovery could take weeks to months. We hope Dominick can get back to playing sooner, rather than later.