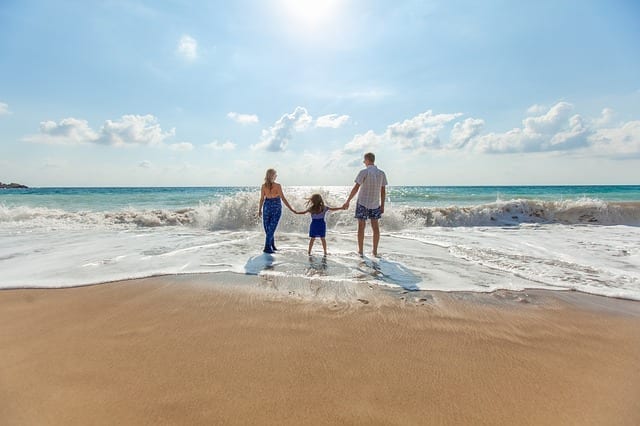 Spring break is a week that all students look forward to, but maybe not so much all of the parents. While kids are getting a much needed break from school, parents are getting stressed. Having to plan entertainment for a whole week can be exhausting when you have a million other things to worry about. But, instead of stressing about it, use it as a good excuse to get some fun quality time with your kiddos.
There are a ton of different things you can do with your kids to keep them occupied and having fun, rather than bored and constantly reminding you of that fact. Here are some fun activities that you and your kids can do together over spring break (or anytime, really).
Go on a road trip
Spring break is a fantastic time to take your family on a road trip. If you can get the time off of work, it's a great way to get some uninterrupted quality time in with your kids while making some great memories.
If you're on the west coast of the United States, a classic road trip destination is San Diego, California. There are so many family friendly spring break activities that are sure to go over well with the whole family. You have Lego Land and the San Diego Zoo for more specific fun, as well as outdoor activities like hiking on sea cliffs for an amazing view, or chilling on the beach building sand castles. San Diego is also home to hundreds of great restaurants for every taste, so you can find food to eat even with your picky eaters tagging along.  
If you're on the east coast, driving down to Clearwater, Florida, is going to be a great option for some of the same reasons. There are lots of family friendly activities like the Clearwater Marine Aquarium, dolphin watching, and a "pirate cruise ship." You can also go to Sunset at Pier 60 where there are a lot of vendors, restaurants, and street performers to make for a fun and interesting evening stroll. Of course, there is always just relaxing at Clearwater beach which is lifeguard protected and ideal for families.
Start up a hobby
If you're looking to stay in town for the week, spring break is a great time to get your kids into new hobbies. Once you teach them an activity, you can do it together or they can do it on their own. There are a ton of interesting hobbies out there your kids can get into.
Spring is the perfect time to teach your kids how to garden. It can be a lifelong hobby that is both relaxing and enjoyable. A great type of garden for a beginner is an herb garden. Herbs grow easily outside or inside, and are useful to have around for cooking. Your kids will love that they helped add some flavor to dinner!
Another fun hobby that isn't seen as often these days is metal detecting. Getting your kids a metal detector will help them get outside more and get some light exercise. Every trip around the neighborhood turns into a treasure hunt with a metal detector, making your kids' outings with friends more fun!
Don't forget to study!
While the big point of spring break is to give kids and teachers a break from school, it doesn't mean that your kids should forget about their studies all together. Spring break is good for helping get caught up on subjects your kids might be struggling with, and just refresh current studies.
There are ways to make the studying process a little more fun so that it doesn't feel so excruciating. Making flash cards for any subject is going to make studying more like a trivia game, and you can even make a points system to add to that illusion. Visiting the flash cards a few times during spring break is sure to help keep information fresh in their minds so they are ready for school when they go back.
Finding things to do during spring break doesn't have to be stressful or hard. With these suggestions, you are sure to have a good week. Just make your main focus quality time and any activity you do will become good memories.