Welcome to Take It or Leave It, an advice-ish podcast for parents brought to you by Grove Collaborative.
Take it or Leave it is brought to you by Grove Collaborative. Visit http://grove.co/takeit and grab your "Free" gift with order.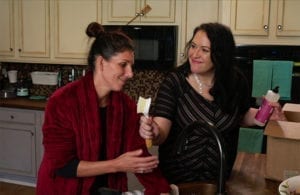 Do you Grove Collaborative? I do, and so does Tiffany...I mean Sharon ? Try Grove's new fall scents and when ...
Checkout Our Recommendation
In Trending News – Trolling celebrity's kids online. Is there no limit?
Section Intro
Tori Spelling, 45, shared a photo of the whole family — her and McDermott along with kids Liam, 11, Stella, 10, Hattie, 7, Finn, 6, and Beau, 1 — at a screening of A Dog's Way Home on Thursday. But the comments quickly turned negative, with people asking, "why do you let your kids get so fat?" and saying they look "terrible."
McDermott, 52, responded with a furious message.
"I am absolutely horrified and disgusted by the comments being left about my children," he said. "Body shaming and bullying my children??!! What is wrong with you people??!!"
McDermott said that his kids are going through "different growth stages" and that it's cruel to comment on their sizes.
"As far as saying my children are overweight, well that's just mean and uncalled for," he said. "They're going through different growth phases, and even if our children are on the bigger side. Who cares. They're happy and healthy and I'm sorry they don't look like skinny supermodels. People come in all shapes and sizes. So who are you to judge."
Section Notes
Talk about how people comment on our kids and their appearances. Kids are off limits people.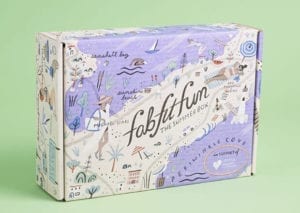 Use coupon code "TAKEIT" for $10 off your first box at FabFitFun.com. FabFitFun is a seasonal subscription box with full-­size ...
Checkout Our Recommendation
Parenting Crap – Crap Parents Google
Section Intro
As parents, we all have questions. Here are the top ten things parents google on parenting,
1. How do I potty train?
2. How do I breastfeed?
3. How do I change a diaper?
4. When is it time to stop breastfeeding?
5. Why do babies cry?
6.What, and how much, should I feed my baby?
7. How do I stop my baby from crying?
8. How do I baby-proof?
9. Why won't my baby sleep?
10. How do I take a pacifier away?
Section Notes
This made me think about Google and autocomplete. Check these out.
Why do moms…
Where does my kid…
Why does my kid…
What does my kid…
Where do parents…
Can parents…
How does my kid…
Why do parents…
When does my kid…
Can my kid…
Do kids…
In Love and Marriage – Are you an old AF couple…long before your time?
Section Intro
Are you at a point in your marriage where you can just relax?
Here are 20 signs you are two steps away from your AARP card.
1. You can't wait to hop in bed together—just to sleep.
2. Oversharing is no longer a thing, because you already know it all.
3. You're in bed by 9 p.m., even on Saturday night.
4. You enjoy going to dinner early so you can get home at a decent time.
5. When you "Netflix and Chill," you literally just lie on the couch watching Netflix and relaxing.
6. Your date nights usually entail a stop at Home Depot or the grocery store, and you're totally okay with this.
7. You don't start movies after 8 p.m.
8. You avoid restaurants that are "too loud."
9. You talk non-ironically about the weather and update each other on the weekly forecast.
10. You encourage each other to visit the doctor for annual screenings or to check weird bumps.
11. You enjoy watching shows like "Dateline."
12. You've rubbed Bengay on each other on more than one occasion.
13. You have no problem asking each other about weird spots or strange rashes.
14. You know exactly what the other person will order, no matter where you eat.
15. You call it "sleeping in" if you get up after 7 a.m.
16. You have specific chairs you like to sit in.
17. One of you dresses the other one when you go out.
18. Going out means leaving the house and has nothing to do with dancing or tequila.
19. Farting and other bodily functions happen at will, and no one really cares.
20. You have inside jokes so old that you don't even remember how they originated.
Section Notes
Discuss these marriage points and where you are on the spectrum of old AF.