Welcome to Take It or Leave It, an advice-ish podcast for parents brought to you by Grove Collaborative.
Take it or Leave it is brought to you by Grove Collaborative. Visit http://grove.co/takeit and grab your "Free" gift with order.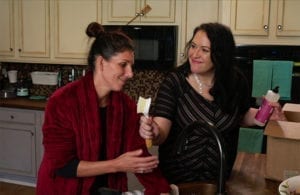 Do you Grove Collaborative? I do, and so does Tiffany...I mean Sharon ? Try Grove's new fall scents and when ...

Thank you to Jewelsann Momma of 4
"I just found this podcast about 3 weeks ago! I have listened to all of them from the first season already. I can't believe that every episode has stuff that I am going through or have gone through as a mom of 4 and in a relationship for 16 years. So, nice to hear I'm not alone with these subjects! Love you both!"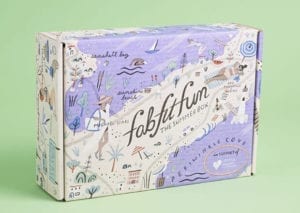 Use coupon code "TAKEIT" for $10 off your first box at FabFitFun.com. FabFitFun is a seasonal subscription box with full-­size ...

In Trending News – Hilary Duff used a coach to teach her baby to sleep. Should you?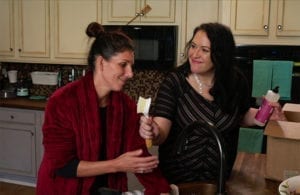 Do you Grove Collaborative? I do, and so does Tiffany...I mean Sharon ? Try Grove's new fall scents and when ...

Section Intro:
After her 3-month-old daughter, Banks, struggled with sleep, Hilary Duff called in a professional: newborn care specialist Kimberly Von Slomski, founder of Sweet Dreams LA. This made me cringe a bit. Who has the money to hire a sleep coach for their child? Is this really a thing we need?
Section Notes
Waldburger has been working with partner Jill Spivack to help families and children with sleep issues for 20 years. They have worked with families both in person and across the United States and the globe, including countries as far away as India and Japan, by phone and Skype as well.
Because both she and her partner are licensed family therapists and approach sleep "learning," as they call it, from a whole-family perspective with attention to child development, Waldburger says that they have never used the same plan twice when working with hundreds of families over the years. Instead, they tailor individual plans and strategies to each family's needs and goals, with preserving the attachment between the parents and child their primary goal.
In a full sleep consultation, Waldburger has an initial meeting with the family in which she asks parents to walk her through a day and night in the life of their family hour by hour. Then, Waldburger collaborates with them to formulate a plan that will result in sleep success, usually in under a week for children under the age of 5. She follows up with phone calls and check-ins before and after each sleep session as needed to tweak the plan or answer questions.
When they started their company in Los Angeles, Waldburger and Spivack only knew of one other sleep coach who lived in Annapolis, Maryland. They decided on a pricing structure based on the amount of time they spend with families for the time-intensive service. There are sleep coaches or consultants all over the country now, but the field is not regulated and has no governing board, so the services and the backgrounds of those providing sleep coach services can vary widely along with prices.
Parenting Crap – The Puberty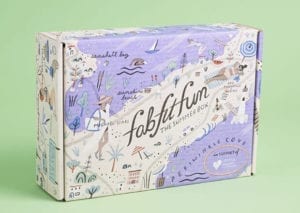 Use coupon code "TAKEIT" for $10 off your first box at FabFitFun.com. FabFitFun is a seasonal subscription box with full-­size ...

Section Intro: Puberty happens, are you ready for it?
My oldest son is 13 next month and has been going through puberty for the past two years. We've had the talk, dealt with his tears and mood swings. However, a few weeks ago I realized that my just turned 10 yr old daughter, is also in the throes of puberty.
Section Notes
Share story of how I realized she was in fact going through puberty and talk about the talk we had and making the period bag for her back pack.
In Love and Marriage – Is Valentine's Day a made-up holiday?
[Tiffany] Section Intro: Do you celebrate Valentine's day with your loved one?
Have discussion about how I think it is a made-up holiday and why I dislike it and discuss that with Tiffany's Point of view.
Section Notes
Valentine's Day contributed about $19.6 billion in 2018 to the economy, according to the National Retail Federation. That's more than the $18.2 billion spent in 2017 but slightly lower than the record $19.7 billion spent in 2016. It's more than the $18.9 billion spent in 2015, the $18.6 billion spent in 2013, and the $17.4 billion spent in 2014.
That was good news for the economy. Consumer spending drives almost 70 percent of the output. That makes it the largest component of gross domestic product.
Who's Doing the Spending
More than half (55 percent) of the population celebrated Valentines' Day in 2018. It's up a bit from the 54 percent who celebrated in 2017. It's fewer than the 63 percent who celebrated in 2007.
But celebrants spent more in 2018. They were expected to spend $143.56 per person compared to $136.57 in 2017. It's a little less than the $146.84 each spent in 2016. But it's more than the $142.31 spent in 2015, and the $133.91 spent in 2014.
Men spend nearly twice as much as women: $196.39 per guy versus $99.87 per gal.