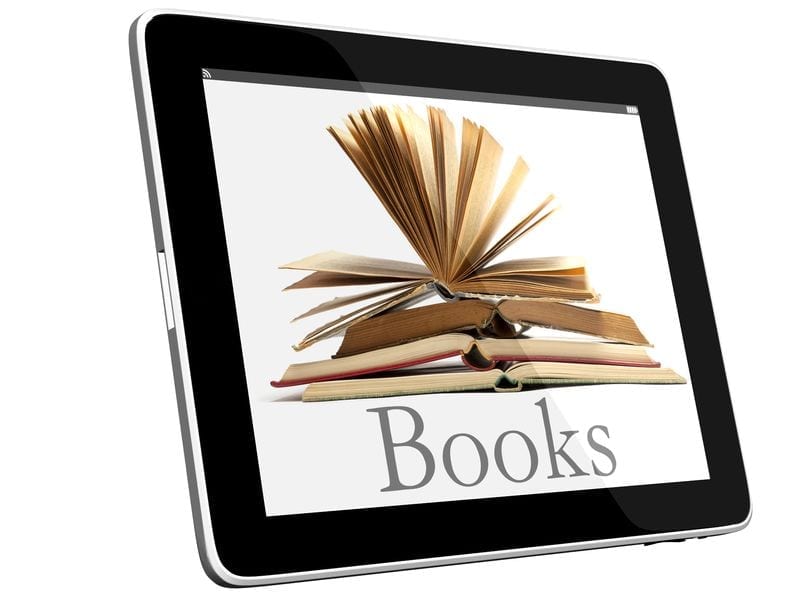 If you haven't heard by now, self-publishing is hot. What once was considered a passing fad, has now been solidified as a viable publishing channel for countless authors. Even large publishing houses are embracing self-publishing, with many independent titles being picked up by the likes of HarperCollins (HC), Random House, and more. Personally, I was dancing in my living room when I heard that Karen Alpert's new book, I Heart My Little A-Holes, was bought by HC. This shows the tide has turned and that self-publishing is being taken seriously.
The latest statistics promise us an exciting future, too. A new analysis of U.S. ISBN data by ProQuest affiliate Bowker reveals that the number of self-published titles in 2012 jumped to more than 391,000, up 59 percent over 2011 and 422 percent over 2007. Ebooks continue to gain on print, comprising 40 percent of the ISBNs that were self-published in 2012, up from just 11 percent in 2007. Impressive!
I'm a big believer in the power of self-publishing. My book The Mother of All Meltdowns has surpassed all expectations, reaching #4 in its category the first week and #1 several weeks later. But not all self-published authors fare so well. One of the biggest complaints I hear is, "My book isn't selling." I can tell you right now, it's not about luck or getting your book published at the right moment. It's about doing the right things to ensure sales, both before the book is published and after it hits the market.
Although there are many more, here are 5 reasons why your self-published book isn't selling:
Obscure or Broad Subject
The most popular books fall within specific niches or categories–large publishers know this, most self-publishers do not. That's one of the nice things about working with a large publishing house: they are able to fine tune a book to appeal to a certain audience. If your book is so obscure or if it's too broad, it might have a difficult time being properly categorized or resonating with a target readership. For example, a book about growing up in Maine might be more difficult to sell than a book about living off the wilderness while growing up in Maine. See the difference? Fine tune your angle or focus and you'll sell a lot more books.
Low Quality (Writing, Editing, Layout…)
When a book is published by a major label, it takes months (sometimes years) of planning, editing, and formatting to get things right. This allows for an impeccable, high quality end-product. Independent authors often take shortcuts to quickly get their books to market. This can result in a book that looks every bit self-published. You need to take your time and really make sure that the writing is tight and that you hire someone (or multiple experts) to do the proofreading, editing, and layout. These are not areas you want to tackle on your own or hand off to a friend or relative (unless they are experts).
Cover Schmover
I cannot tell you how many times I've gone online to check out a book only to be greeted by what looked like a snipped Word doc used as a makeshift cover. No. Don't. Please. This is the other aspect of self-publishing where you'll want to hire a pro. The cover makes the first impression. If someone goes to look at your book and the cover appears to be done by a two-year-old, chances are they are going to keep looking.
Priced Inappropriately
Here's a little secret… In order for your book to sell, you need to be realistic and price within the range of similar titles. If you price your book at $20.99 for a print copy and competing titles are selling for $7.99, eyebrows are going to go up. It's true, if someone really wants your book , they will indeed pay a higher price. But if someone is looking to read something in a genre they enjoy, they're going to look for a competitive price. This is especially true if you are a new author.
Off to the Races…Stall or Stop (WHAT?!?!)
At the onset of any project, we have a lot of energy and enthusiasm. We throw ourselves into every aspect, excited to see the end result. The same is true with publishing a book. Many self-published authors give everything they've got to see their book listed on Amazon and spend a few months aggressively promoting the title. Then suddenly they lose steam, stalling or stopping their marketing efforts. This is a BIG no, no. Marketing a book is an ongoing, long-term commitment. In order for you to sell copies, you need to create and continue to generate awareness and interest. Don't get frustrated if you're not meeting your expectations as quickly as you had hoped. If you expect the masses to come knocking down your door just because you hit the "publish" button, you'll be sorely disappointed. Success doesn't happen overnight. Just stick with it and keep pushing forward.
These are some of the reasons why your self-published book might not be selling. Are you have trouble generating sales? Share your story and book URL in the comments below! Let's see if we can turn things around!