If the soundtrack of your life currently consists of "I like apples and bananas" or "Puh-puh-puh-pumpkins" or "wash my hair do-do-do-do-do-do," congratulations, you're living in CoComelon's World now.
Parents with children under the age of 6 all know what I'm talking about. CoComelon is everywhere. There is no escape. This is your life now.
10 years ago I was grinding and twerking at school dances. Now I'm standing in the living room with my 1 year old daughter doing the dance to looby loo on cocomelon

— tiff (@tiffclark04) February 28, 2021
Just in case listening to CoComelon tunes on repeat hour after unending hour only to have them stuck in your head from now until the end of time isn't enough, I have good news.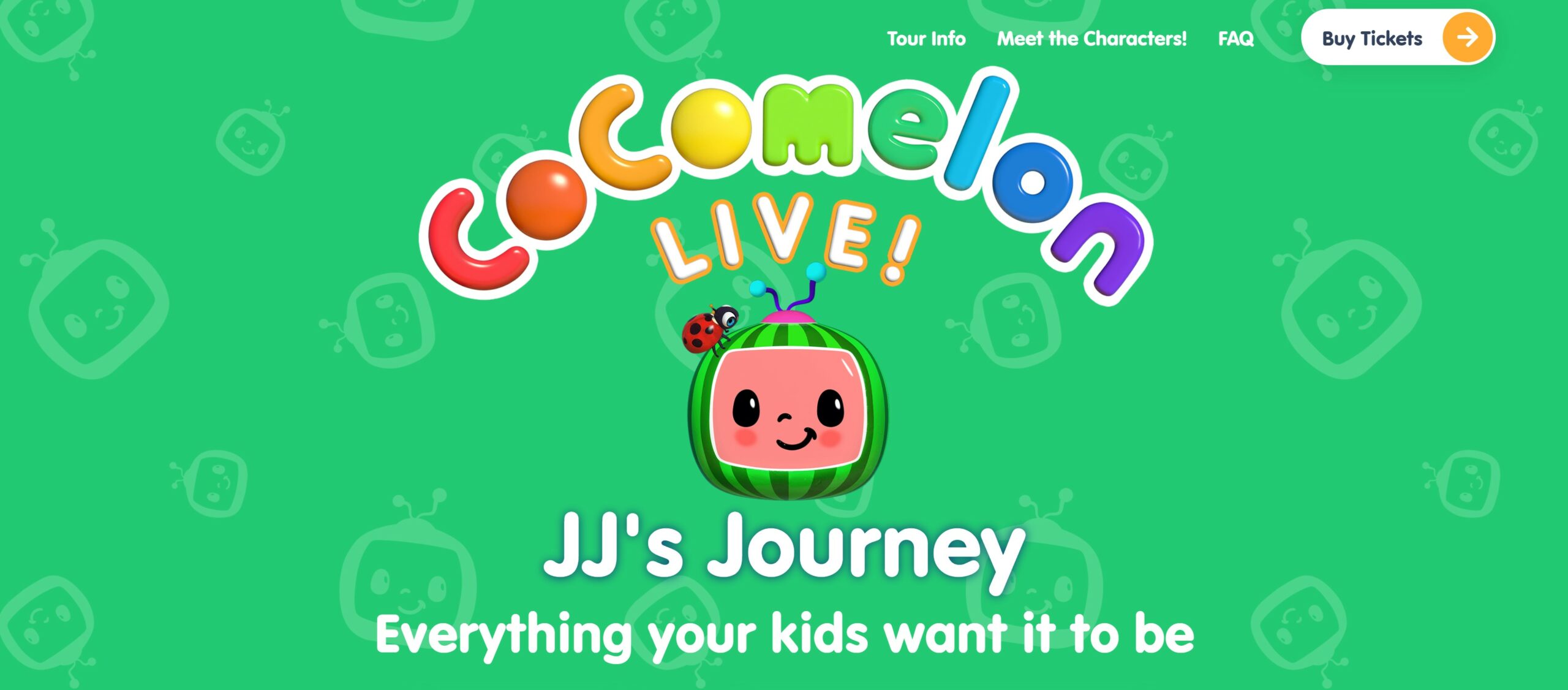 That's right, beloved by toddlers and preschoolers everywhere (but maybe not so much by parents), CoComelon is hitting the road.
Try to contain your excitement.
CoComelon started out as a YouTube channel and is now also a mega-hit series on Netflix.
With over 3.5 billion monthly views on YouTube alone, it also just so happens to be the #1 children's show worldwide. And it's the second most viewed channel ON EARTH.
It is available to stream on Spotify, Apple Music, and Amazon Music.
It is in your house, your car, your head. Because kids…
Being a dad is listening to cocomelon radio while she is in the car to dropping her off and then 10 minutes down the road you realize you're still listening to it and signing along.

— Scott Cavin (@ScottCavin10) March 25, 2021
And soon it will be coming to a venue near you. Yayyyy.
The live show is based on the original musical children's series.
If you've never seen it, the series centers around the main character, two-toothed toddler JJ and his family, which includes his older siblings, YoYo and TomTom, and his parents.
There is also a supporting cast of extended family, friends, and animals.
Each episode is one hour long and features realistic 3D animation (as realistic as gigantic heads and enormous eyes can be) and catchy nursery rhymes. Some of the songs are familiar classics while others are CoComelon originals.
The show focuses on day-to-day activities, like eating vegetables and going to school.
It is educational programming at its brightest. Literally. With eye-popping graphics, super-bright colors, and flashy visuals you'll want to make sure you've had your coffee first.
For someone who listens to cocomelon 24/7 I'm holding it together very well. What's my secret you ask? Lots of cannabis and caffeine ?? ??

— Hot mess hype woman? (@scoliomama) March 2, 2021
However, it's not just all about the looks and the music.
According to CoComelon's website:
In addition to helping pre-schoolers learn letters, numbers, animal sounds, colors, and more, the videos impart prosocial life lessons, providing parents with an opportunity to teach and play with their children as they watch together.
And kids can't seem to get enough.
As for the tour itself? You can expect more of the same toe-tapping songs and teachable life lessons that you have grown to love (or possibly loathe).
In CoComelon LIVE! JJ's Journey, "JJ and his family are putting on a show where JJ is writing his own song and needs a little help."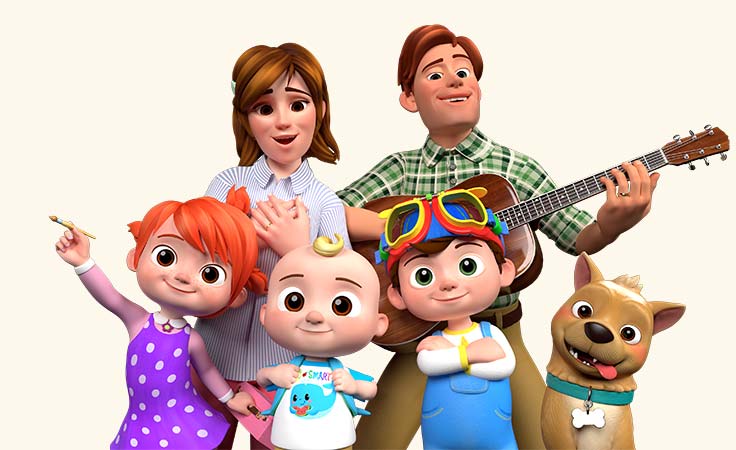 According to CoComelon's website:
In this unforgettable live stage show experience JJ learns that with a little help from your family and friends, you can make your dreams come true.
While simultaneously making your children's dreams come true (and fueling parents' nightmares).
The website description goes on to say:
Join all of your favorite characters for a toe-tapping, fun-filled journey through the world of CoComelon.

Featuring over 20 songs, including some new music, little ones will be treated to an unique interactive, musical adventure with magical special effects in an unforgettable live stage show experience.
Starting in the US, the CoComelon LIVE! JJ's Journey tour will be traveling all over the world.
Currently, tickets are on sale from ticketmaster.com for shows in New York, NY, and Wilkes-Barre, PA. They range in price from $25 to $201, depending on the seats.
The show will kick off on Dec.4 at the Hulu Theater at Madison Square Gardens in New York. It will play for 2 days before moving on to the F.M Kirby Center in PA on Dec.9.
Pre-sale tickets can be reserved for performances in Philadelphia, Pittsburgh, Boston, Rochester, and Charleston, WV. The date, venue, and on-sale information are still to be determined.
Once all of the details have been confirmed, customers will be notified via email. They can then purchase the tickets ahead of the general public. The $10 per ticket registration fee will be credited towards the purchase of the tickets.
As for other locations? That's all up to the fans.
To make sure that your city is on the tour, you can sign up for your choice by filling in your details on the website.
So grab your wallet and your favorite 3-year-old and be prepared to watch them lose their mind (right along with you.)
Or better yet, send your spouse as tribute.