You knew this was coming, right? At some point, with our collective obsession with attaining the J Lo, KimK goddess-like bubble butt that we'd start talking about beauty treatments for our derrieres.
I mean, who doesn't love an excellent shape-defining booty undergarment that performs like a workhorse?
And of course, there's always the reliable squat routine.
But when we heard that the booty beauty trend goes beyond just workouts and expensive lycra get-ups, we were intrigued.
It turns out that women are flocking to snap up customized products to help firm, smooth, and in some cases, even lift their behinds.
We did a deep dive into the world of booty beauty care and found the hottest trending products that are also affordable and easy to use.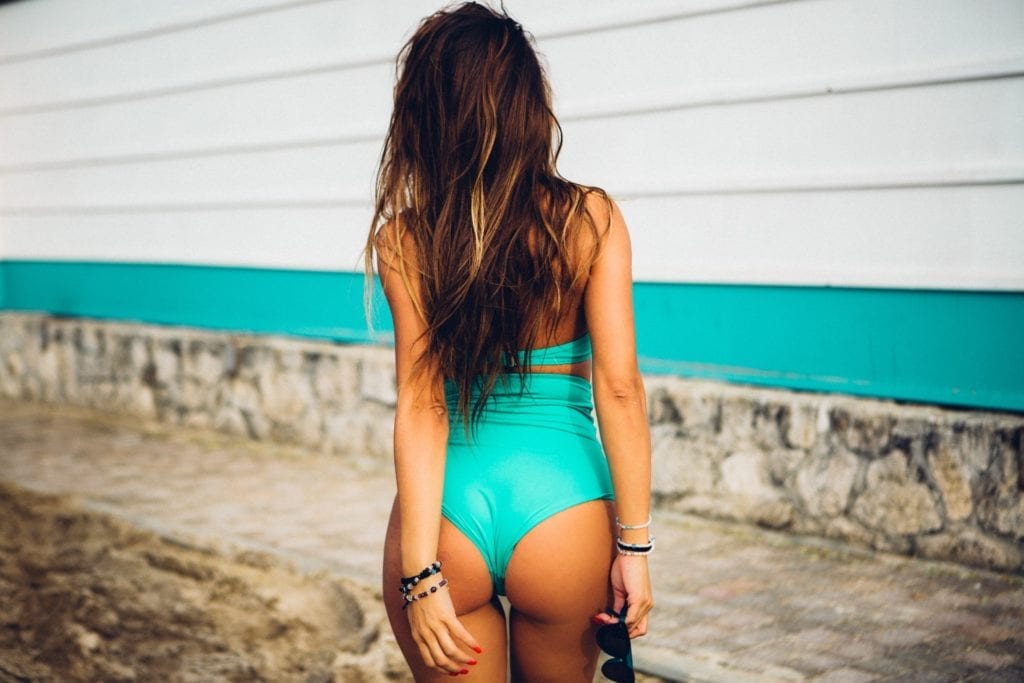 Here are 10 Booty Beauty Trend Products You'll Want To Try Today:
This post contains Amazon affiliate links. If you click on a link, Filter Free Parents may receive a commission. See our full disclosure policy here.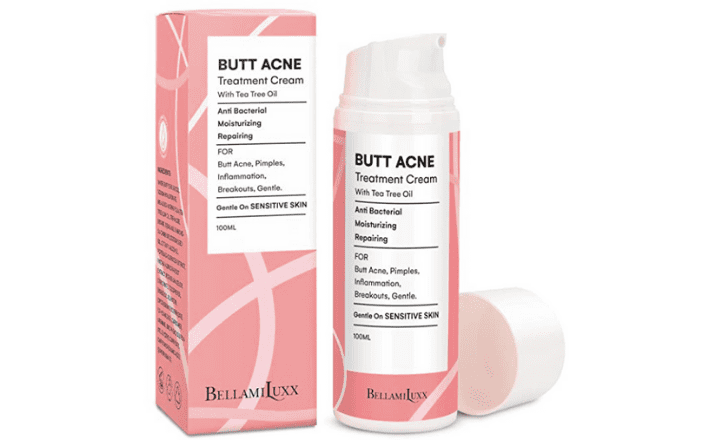 Pure Plants Extracts for Reduce Acne and Pimples, Balance Skin Moisture/Sebum, Keep Buttocks Skin Delicate, and Smooth — Grab it here for $19.99.
BellamiLuxx uses Australian tea tree oil to help beat butt acne and prevent folliculitis. They boast a "no chemical" approach with their plant-based ingredients list that will treat a wide range of acne types with a gentle, moisturizing effect leaving skin shiny and smooth.
They recommend using this three to four times a day to treat acne breakouts. After that, use it daily to prevent future breakouts.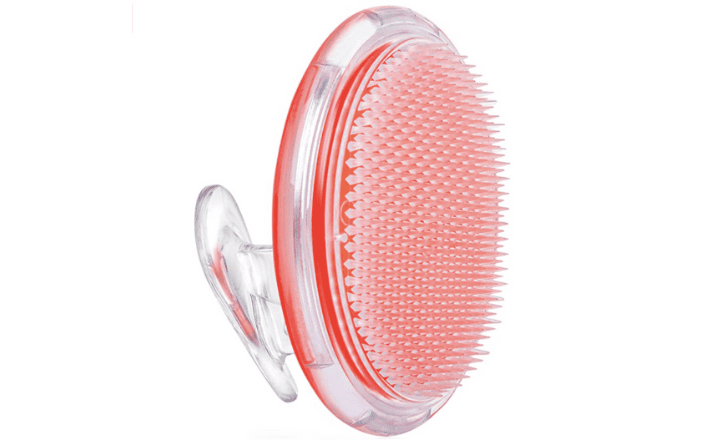 Ergonomic, hand-held exfoliator — Grab it here for $8.47
Every good booty beauty routine needs the right tools, and for that, you have to start with a proper exfoliating brush. This one by Dylonic is hugely popular.
With regular use, this exfoliating brush can prevent razor burn, ingrown hairs, and those weird dry bumps that look like acne but are actually pores stuffed with dead skin cells. Use once a day for smooth, radiant, bootilicious skin.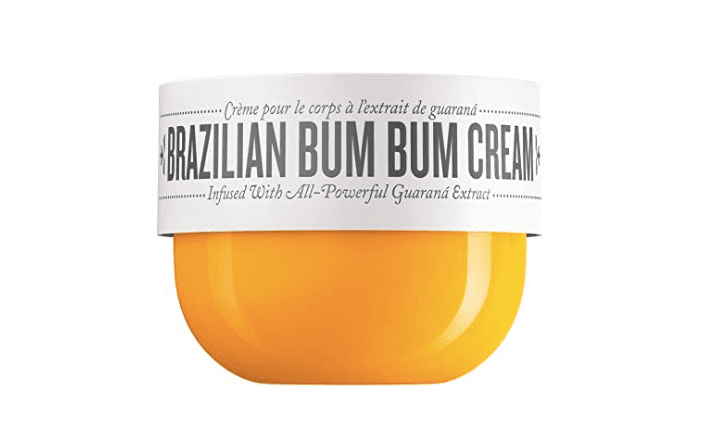 The Ultimate Brazilian Beauty Secret — Grab it here for $20.00
Brazilian Bum Bum Cream enjoys a cult following status. In fact, this cream is so popular, it won the 2020 Allure Reader's Choice Award.
The cream was inspired by Brazillian's legendary booty beauty and totes some impressive features to help you elevate your booty game.
Each bright yellow jar includes caffeine-rich Guaraná extract, Cupuaçu Butter, Açaí Oil, and Coconut Oil. Not to mention, if you've never tried it, it literally smells like an exotic beach vacation — it's heavenly.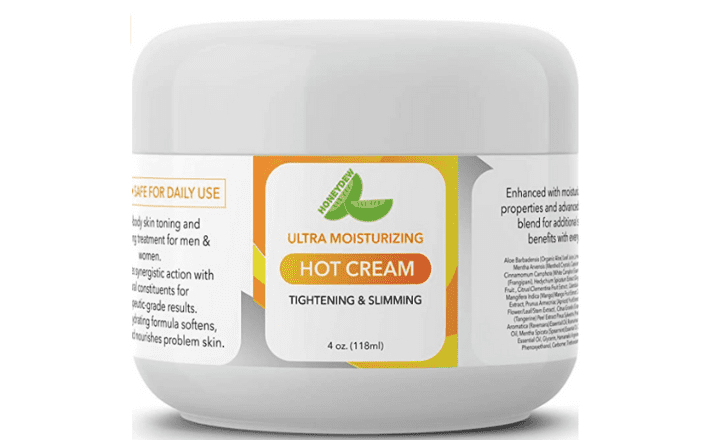 Firming Body Lotion for Women and Men and Body Sculpting Cellulite Workout Cream — Grab it here for $9.95
Now, we don't know for sure that any product that claims to "tighten and slim" is legit, but with more than 40,000 happy reviews on Amazon from women and men claiming that they dropped some pounds or slimmed down problem areas, we're curious to try it out.
This Hot Cream Sweat Enhancer is a whipped butter that features camphor oil, vitamin E capsicum, and orange oil to revitalize your booty skin.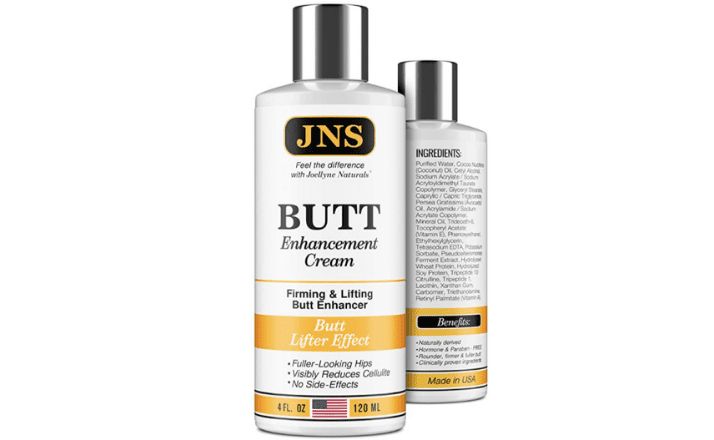 Firming & Lifting Effect – Hip Lift Up Formula for Fuller Bigger Butt – Natural Buttock Enhancement without Butt Injections — Grab it here for $31.49
Another popular butt enhancing product that promises to firm and lift. Butt Enhancement Cream by Joellyne Naturals, uses collagen "boosters" to firm, plump, and lift your backside. With the help of avocado and coconut oils, your skin will feel nourished as you smooth out cellulite and dry skin. This herbal-based cream is 100% hormone-free and paraben-free, and made in the USA.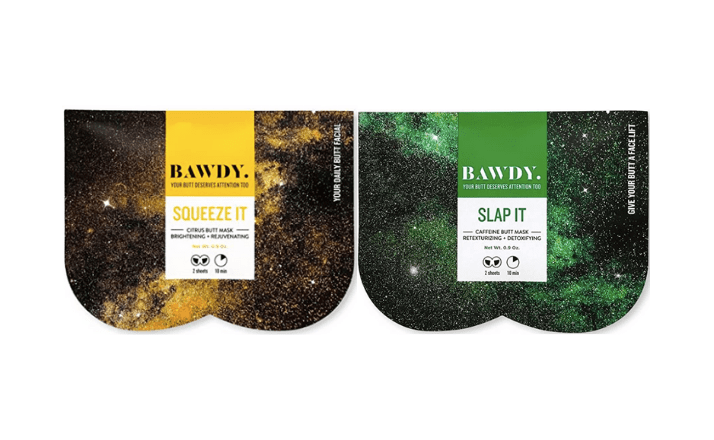 Retexturizing + Detoxifying Mask for Your Behind – 2 Sheets, One for Each Cheek – Clean Beauty Mask for Your Butt — Grab it here for $9.95
One of the cheekiest booty beauty products out there is the popular Bawdy Sheets by DOPE Naturals. Each pack comes with two single-use sheets.
Think Korean sheet face mask but for your butt. In 10 quick minutes, your booty skin will feel smooth, toned, and detoxified.
These plant-based collagen butt masks are easy and bring an element of fun. When you're all done with your Bawdy Sheet, DOPE Naturals wants you to put on your swimsuit and take a "buttfie" to show the world how glorious your tush is.
Also, you could also try the BAWDY Squeeze It – citrus beauty mask.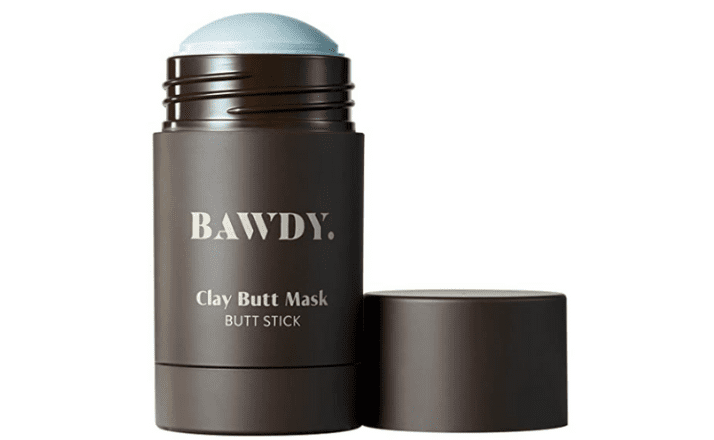 Detoxifying + Calming Clay Butt Stick with Kaolin Clay + Willow Bark – Fragrance-Free, No Mess Application, Beauty Products for Your Butt (1oz / 30g) – Grab it here for $28.00
We all know the wonders of a good clay mask, so when we saw that the cheeky folks at BAWDY have a roll-on (mess-free!) clay mask, we got pretty darn excited.
This purifying, detoxifying, and firming clay mask will help lift your booty to a new beauty level thanks to the kaolin and montmorillonite to help exfoliate and smooth skin.
It also features willow bark and sodium hyaluronate to tone and hydrate your booty skin. The best part? It takes only 15 minutes to use this product.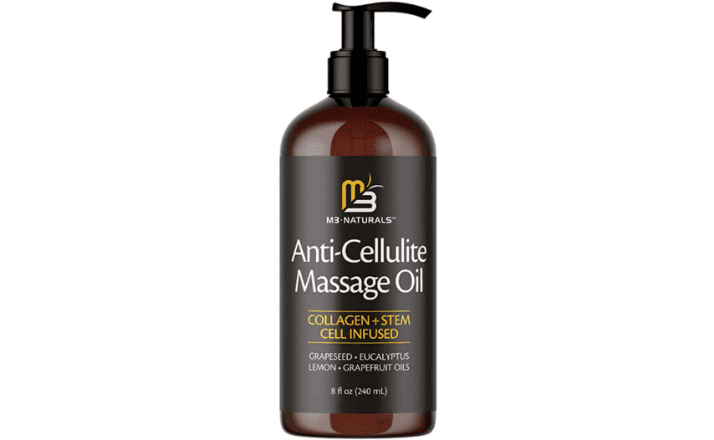 Infused with Collagen and Stem Cell – Grab it here for $33.19
M3 Naturals Anti-Cellulite Massage Oil features malus domestica fruit stem cell culture extract in its blend of botanical oil that is cruelty-free and made in the USA.
Massaging this oil into your skin will help firm, tone, and tighten using the full power of antioxidants, fatty acids, and anti-inflammatory plant-based ingredients. More than 35,000 happy customers on Amazon swear by it.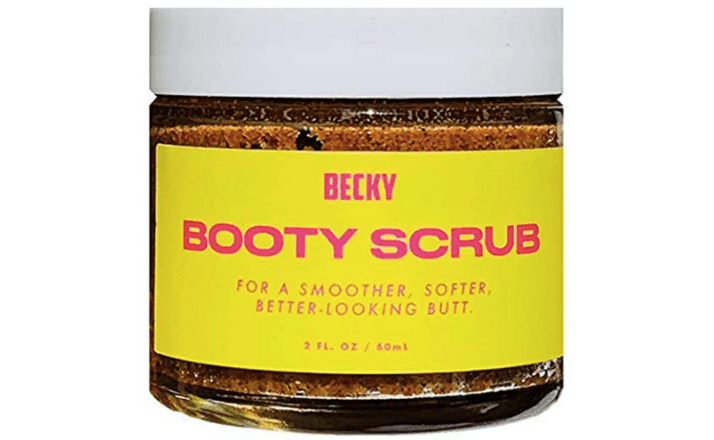 Natural Walnut Body & Booty Scrub with Organic Aloe Vera Leaf Juice and Jojoba Seed Oil — Grab it here for $19.95
If you don't have a fabulous body scrub included on your booty beauty routine, then idk what to tell you; you're missing out!
This fun little jar of all-natural ingredients that features walnut and jojoba will help your scrub away dead skin cells, smooth out your booty, and leave you feeling beach-ready. But that's not all it does; customers love how it beats cellulite, acne, and even stretchmarks.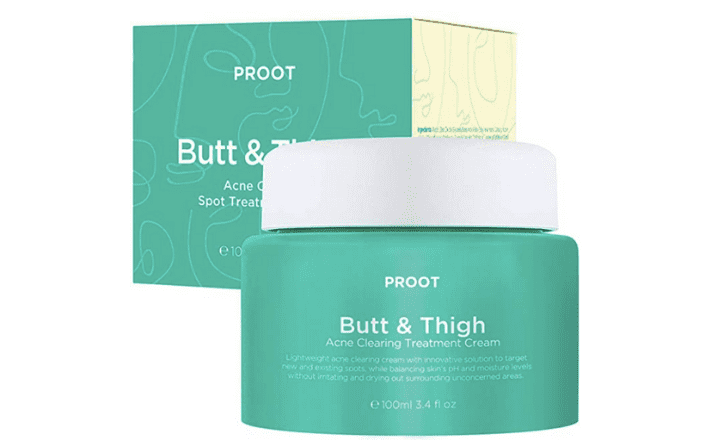 Clears Acne, Pimples, Ingrown Hairs, Blackheads, Zits, Razor Bumps and Dark Spots for the Buttocks and Thigh Area — Grab it here for $19.99
You would think that we could stop worrying about acne after our hormonal nightmare teenage years, but nope! Even drop-dead gorgeous adults get body acne including on their KimK bubble butts.
We like this popular spot treatment cream because it's lightweight, easy to use, and fragrance-free. The best part? This lotion won't clog your pores.