I have a confession to make. I've become obsessed with British TV shows. It could be the fabulous acting or the incredible storytelling set against stunning backgrounds like the Welsh coastline. It could also be that I love that sexy accent; who doesn't love a British accent, though, right? At one point, I even changed my Siri to a male British voice and had him call me Boss Lady. Don't judge; some of you all gave yourselves bangs during this trying time – but right now, you can get a free 30 day trial with my code, MASONY30.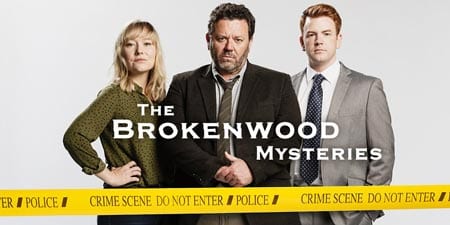 If you finally watched all of Netflix (I know I did) or you're just ready to try something new and captivating, then you should download the Acorn TV app. Lately, I've been binge-watching One Bridge Lane, Keeping the Faith, and The Brokenwood Mysteries, and I wish all my friends would hurry and catch up — I need someone to talk to about all the plot twists! But more about that in a minute.
Acorn TV is a streaming service that gives Americans access to the best British shows. They've been around since 1994, and if you've ever watched Doc Martin, you'll know the high-caliber entertainment that I am referring to. When you download the app, you can get access to more than just British shows; you'll find a treasure trove of titles from Ireland, Canada, Australia, New Zealand, Spain, and Mexico too.
Right now, I love One Land Bridge, which is a New Zealand-based whodunnit that follows the very handsome Detective Ariki Davis. Davis is a M?ori descendant with spiritual gifts and is elbow-deep in a murder investigation at the famous Queensland One Land Bridge, where a series of mysterious events have unfolded. When he accidentally discovers his ancestral, spiritual powers, he also stumbles upon the town's dark past. This series is such a great blend of drama and sci-fi; I can't stop watching it.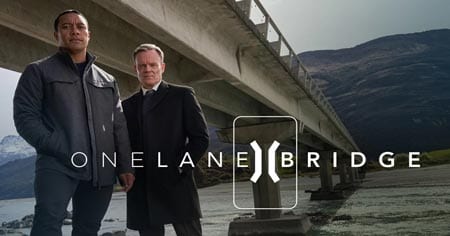 Another show you definitely have to check out is the BBC thriller Keeping the Faith. It follows a badass woman named Faith Howells, who is on the wrong end of a police investigation looking into her husband's disappearance. As she tries to find her husband and clear her name, she gets intertwined with the criminal underworld that operates in her small town, adding a layer of suspense and drama and forcing me to stay up way too late because I NEED to know how it will end! This show is shot on the Welsh coast and has me dreaming of an overseas vacation — I just hope I don't end up as a prime suspect or catch the attention of a mob boss.
To download the Acorn TV app, just swipe over to your favorite app store. The app is free, and the streaming service monthly bill itself is less than Netflix at only $5.99 a month. If you're curious to try it out, you can get a seven-day free trial to browse their impressive library of shows. But right now, you can get a free 30 day trial with my code, MASONY30. Every week, they add thousands of hours of new shows and news, so there's always new content to peruse.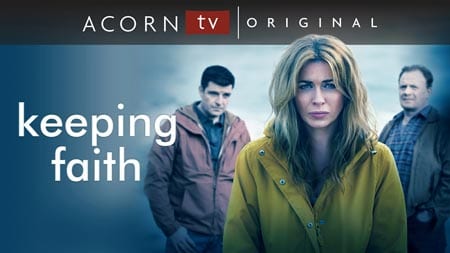 While you're trying out your free trial, take a peek at all the fabulous crime shows (you KNOW you're addicted to them just like me) and put The Brokenwood Mysteries at the top of your list. This series is an extraordinary kiwi crime drama that follows two detectives thrown together in a mysterious murder investigation. Detective Mike Shepherd and Detective Kristin Sims have very different styles of solving crimes, and watching them work together is half the fun of this series. Possibly my favorite part, though, is that this show has had rave reviews since 2014, so there is a massive bank of episodes to binge on with snacks and wine. Can you say Self Care?
If you try Acorn TV and you love it, you can gift a year subscription to a friend for $59.99 (that's 12 months for the price of 10!), so you both can follow along with your new favorite shows — and those accents. With one simple login, you can watch on multiple devices, as well. Acorn TV works on iPhone, AppleTV, Android, Roku, and fireTV.