Social media is great. It gives people the opportunity to connect, share snippets of their lives, and mindlessly lose themselves for hours watching baby goat videos.
What social media isn't great for? Medical advice.
A mother in Colorado is grieving the unfathomable loss of her 4-year-old son after consulting with a Facebook group on how to treat her children for the flu.
She had a prescription for Tamiflu. Her son died 4 days later.
The group in question? Stop Mandatory Vaccination. One of the largest anti-vaccination groups on Facebook with over 139,000 members. The group is known to spread conspiracies that outbreaks of preventable diseases are "hoaxes" perpetrated by the government.
Members also dole out non-medical advice on treatments for various illnesses.
According to NBC News, the mother posted the following to the group on January 31st:
"The doc prescribed tamiflu I did not pick it up"
She also posted that two out of four of her children had been diagnosed with the flu. Her doctor had prescribed Tamiflu for everyone in the household. However she was reluctant to use it.
"None of the 45 comments on the mother's Facebook post suggested medical attention."
Instead she was told to try elderberry, peppermint oil, Vitamin C and D, and lavender to reduce the fever.
It was also recommended that she "boil thyme on the stove," and "chop up cucumbers and potatoes to place on the sick child's skin in order to balance the hot and cold." None of these are medically recommended treatments.
The posts have since been deleted.
On Sunday, February 2, 4-year-old Najee (aka Jr.) was airlifted to the Children's Hospital in Colorado Springs, CO.
According to a Go-Fund-Me page set up by the family, Najee "suffered an anoxic brain injury related to a seizure that may have occurred from a fever or from him losing his airway." He tested positive for both Influenza B and Paraflu.
Yesterday his mother posted a devastating update:
"It is my with my deepest sorrow to inform those of you that don't already know that my son has been taken off of life support and has passed. Myself and all those who love Najee are devastated and broken."
Tamiflu is a prescription antiviral medicine used to treat symptoms caused by the flu virus.
It reduces the severity of the symptoms and shortens the recovery time. It can also be used to prevent the flu if you have been exposed to someone who already has the flu.
Its side effects are typically mild: nausea, vomiting, headache, and general body pain. In rare cases it has been linked to extreme changes in behavior and mood.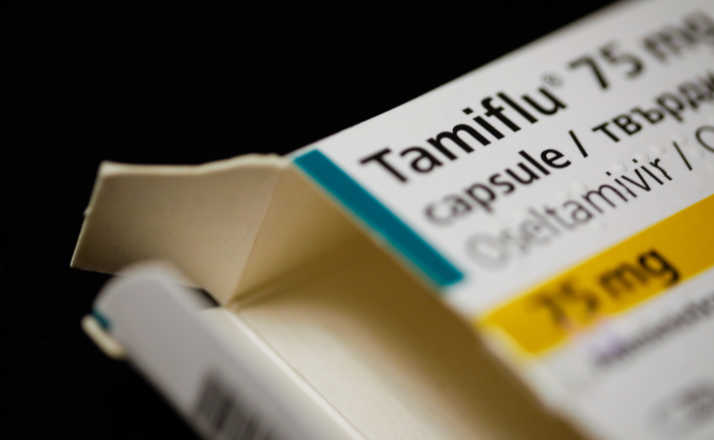 The World Health Organization named vaccine hesitancy as one of the top 10 threats to global health of 2019.
They state that it threatens to reverse progress made in tackling vaccine-preventable diseases.
The CDC reports that 78 children have died from the flu this season. 10 of these deaths have occurred in the last week.
Pinterest, Youtube, and Facebook have all taken steps to limit the influence and reach of anti-vaccination groups on their platforms.
Facebook announced in March that it would start rejecting advertising and excluding groups and pages from search results that spread "vaccine hoaxes."
Its new policy would also prevent users and groups that spread vaccine misinformation to place ads or run fundraisers. In September, they also rolled out pop-up warnings for users searching for vaccine-related content.
It's clear that more needs to be done.
Facebook did provide an emailed statement to NBC News:
"This is a tragedy and our thoughts are with his family and loved ones. We don't want vaccine misinformation on Facebook, which is why we're working hard to reduce it everywhere on the platform, including in private groups."
And it seems that they are attempting to do their part.
A quick search of Stop Mandatory Vaccination on Facebook now brings up the following message:
Looking for Vaccine Info?

When it comes to health, everyone wants reliable, up-to-date information. The Centers for Disease Control (CDC) has information that can help answer questions you may have about vaccines.
There is conflicting information that indicates that she may have actually given the boy Tamiflu. And we certainly don't know if giving him Tamiflu would have saved his life.
What we do know? Is that it is not anyone's place to recommend or deny treatment for a child you do not know, have not seen, and are medically unqualified to diagnose. It IS our responsibility, however, to advise someone to seek medical attention from a physician.
And to follow that physician's advice especially when our children are gravely ill.
A family has lost their child. And our hearts go out to this mother and her entire family that is going through a horrific tragedy. This is a painful reminder to all of us: Don't seek medical advice from Facebook groups. Full stop.