With Hudson's permission, we have something to share. We are asking for your prayers and support. You, our family and friends, embraced our family's reality and made us feel comfortable sharing. We trust you.
Most importantly, we know that God can use anything meant for evil and make it good.
So now our reality with mental illness continues with our Hudson, age 13.
When your child is in the hospital and is physically sick, you reach out for prayers. You ask for help. And that's what we are doing.
But our child is not physically sick…he is mentally sick.
We see no difference.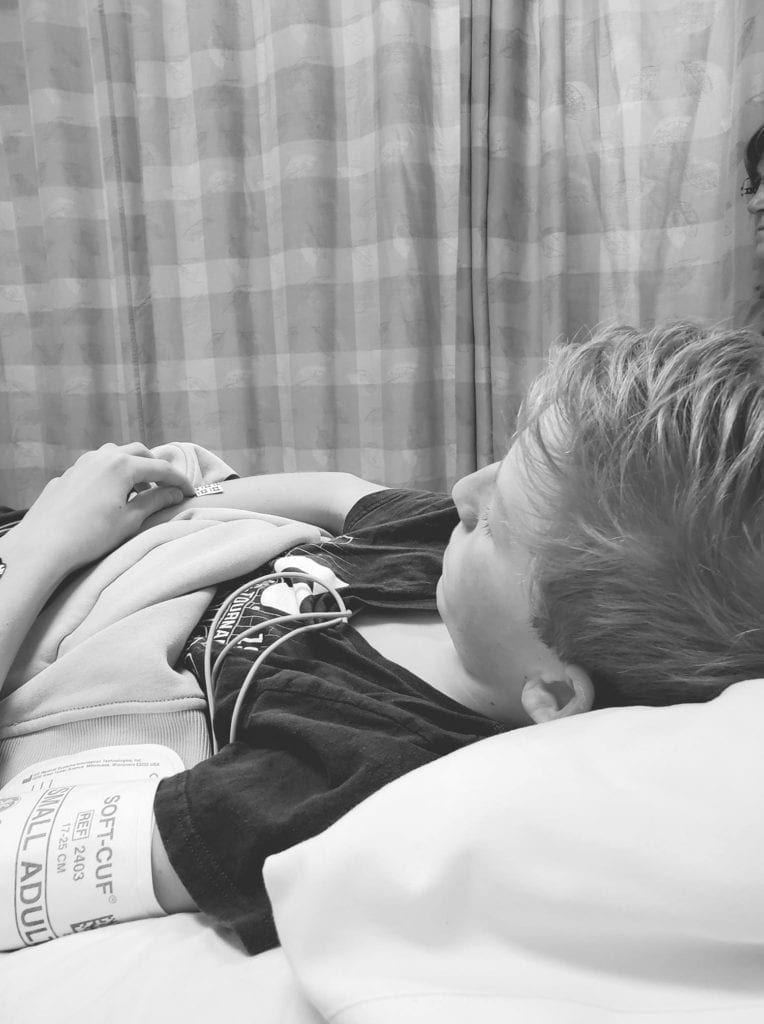 So we choose to be honest and to teach our children that this sickness is no different than any other. He needed a hospital. He needs prayers and support.
This afternoon, Hudson's brain overwhelmingly told him to swallow a lot of pills. He has dealt with suicidal thoughts before, but he hadn't told us that these thoughts have been drastically increasing lately. We are thanking God that Jeremy came back in the house as Hudson chose to spit out the pills and run to his dad for help.
I was at a basketball tournament with Asher at the time.
Jeremy and Hudson decided together that more help was needed.
They drove to Richard Young Hospital in Kearney. There it was decided that Hudson would need to be taken via ambulance to the ER to ensure he had not ingested the pills. His blood came back clear at the four hour mark.
We are thanking God that our boy is here with us still.
Hudson was then transferred back to Richard Young where he will stay for a while. Physical or mental, sometimes we need a hospital.
Tonight, I tucked my very scared, sad, and yet thankful "baby" into his bed in the Richard Young Hospital Youth Unit and I had to leave him there. He is safe. What more could a momma want?
Those we have already told have all asked the same question…"How can we help?"
You can help us by talking to your kids. Do not be afraid of this. It is what it is.
Please tell your kids to tell you if they are experiencing thoughts of self harm. Please tell your kids that Hudson is okay, but that he needed help from the hospital for his mental illness…just like a physical illness. Please tell them to ask questions.
Most importantly, please tell them, when he returns to school, to treat him as they would any other friend who just got out of the hospital. High fives full of welcome backs and I'm glad you're okays. Hugs and questions.
Please don't be afraid to talk.
Much love and we will keep you updated. Hudson will be there for a few days and we will come and go so can share your messages. Thank you and God bless.