Welcome to Take It or Leave It, an advice-ish podcast for parents brought to you by Grove Collaborative.
Take it or Leave it is brought to you by Grove Collaborative. Visit http://grove.co/takeit and grab your "Free" gift with order.
Special Guests, Principal Gerry Brooks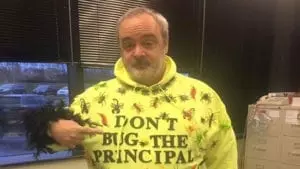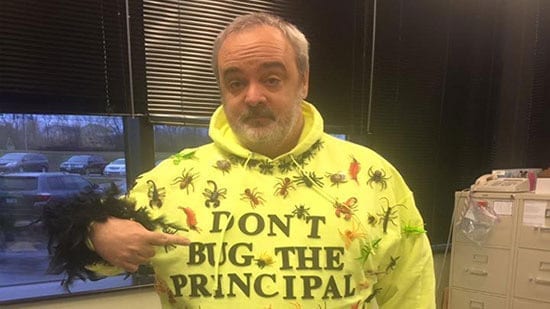 Gerry Brooks is principal at an elementary school in Lexington, Kentucky. His educational experience includes six years in the classroom, two years as an intervention specialist, and 12 years as an administrator.
He is a passionate public speaker whose focus is on encouraging and helping teachers improve their instructional abilities. He also has a desire to help administrators successfully lead their staff.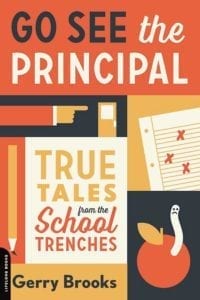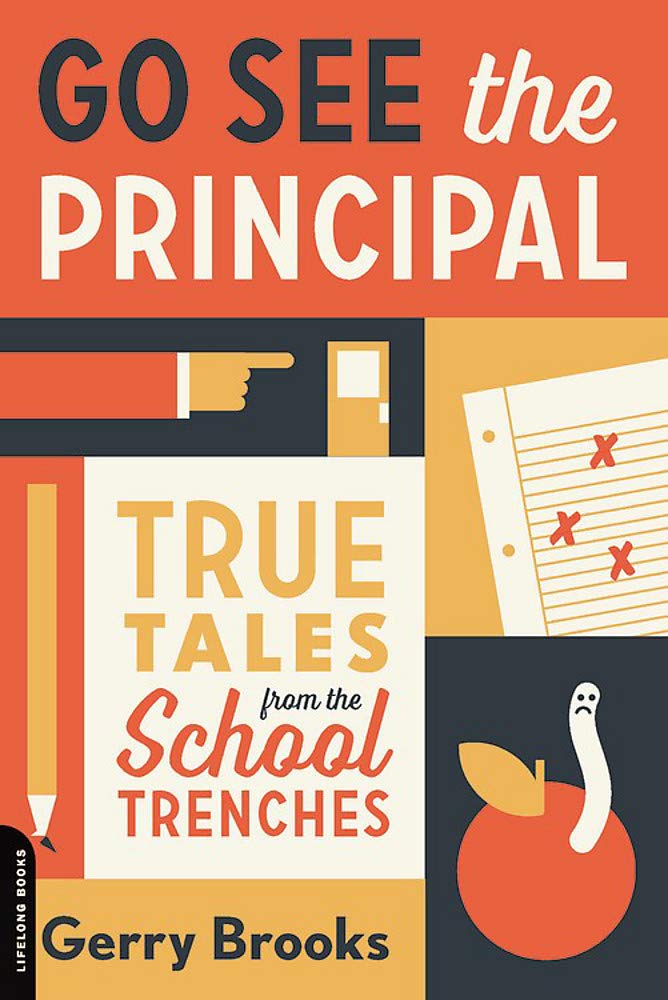 An encouraging speaker, he has spoken to educational groups all around the nation. His focus is on encouraging teachers to improve their instruction through personal climate and culture strategies. He desires to help administrators focus on how to lead all staff in a positive and constructive manner.
His following on social media has developed through humorous videos that focus on real-world educational experiences. He is currently followed on these social media sites by over 1 million people.
Parenting Crap – Major distraction: school dumps iPads, returns to paper textbooks

Section Intro
As classrooms across the country embrace digital textbooks, one Sydney school has declared the e-book era over and returned to the old-fashioned hard copy version because it improves comprehension and reduces distraction.
Do you Grove Collaborative? I do, and so does Tiffany...I mean Sharon ? Try Grove's new fall scents and when ...

Section Notes

For the past five years, Reddam House's primary and junior high school classes have used e-textbooks on iPads. But the consistent feedback from the students has been that they preferred pages to screens.
Teachers also found the iPads were distracting and did not contribute to students' technology skills, prompting the school to announce that students should no longer use digital textbooks, and must revert to hard-copy versions instead.
"We hadn't completely gone away from hard copy," said principal Dave Pitcairn. "We kept year 11 and 12 hard copy. When [students] got to year 11, and now had the comparison between digital and hard copy, they preferred the hard copy.
"The ease of navigation through the textbook was easier with the hard copy. I believe they learn better the more faculties they use, the more senses they use in research and reading and making notes."
A University of Maryland study in 2017 found there was little difference in the two formats when students were asked about the general themes of a text, but the printed version made them better able to answer specific questions.
The study's authors suggested print be preferred when an assignment demands more engagement or deeper comprehension, or if students – primary, secondary or tertiary – were required to read more than one page or 500 words.
As for the weight of the textbooks in backpacks, Mr Pitcairn said students could leave them in their lockers or use a digital version at home. "I've noticed that students prefer their textbook in both places," he said.
Teachers at the eastern suburbs private school, which regularly appears on the HSC top-ten honours list, reported that iPads were hindering learning.
"[Students] could have messages popping up and all sorts of other alerts," said Mr Pitcairn. "Also, kids being kids, they could jump between screens quite easily, so would look awfully busy and not be busy at all."
The school will also phase out iPads and begin a bring-your-own device policy with a preference for laptops.
Dr Margaret Merga, a senior lecturer in education at Edith Cowan University, said an analysis of all the research into differences in book formats has found that understanding improves when information is read in a paper rather than a digital format.
Parenting Crap – Science Says the Most Successful Kids Have Parents Who do These 4 Things
Section Intro
All good parents want their kids to succeed, but if you look around at the general population, clearly not everybody ends up being a high achiever. Want some advice on how to give your children an edge? Here are several things parents of successful kids do differently.
Section Notes

They let their kids fail
What used to be called "helicopter parenting" — constantly hovering over every aspect of a child's life — has evolved into what some experts now call "snowplow parenting." It's when parents obsess over ways to prevent their kids from failing. Prime example: Actress Felicity Huffman and other wealthy parents recently accused of collectively paying millions of dollars to have test scores and other achievements of their prodigy covertly amplified so as to gain admission into elite universities.
Yet plowing through one's own problems and pushing through frustration are valuable life skills which help kids grow into resilient adults. It can be difficult for parents to let offspring pave their own way, however. According to a recent nationwide poll of parents of children 18 to 28 years old, three-quarters have reminded their adult children about school deadlines, 16 percent have called or texted them to wake them up, and eight percent have contacted a college professor or administrator about a grade or other problem. But this kind of intervention isn't good for anyone. Be a good parent and let your kids fail and learn from the experience.
They foster an understanding that kids can control their destiny
It's called having an internal locus of control, which is believing that your actions matter and you can do things to affect your success. Opposite of that, having an external locus of control, involves thinking that you're a victim of circumstances or fate, a mindset associated with anxiety and a feeling of not being in charge of one's life. Researchers have found that kids who show an internal locus of control by age 10 are less likely to be overweight as adults and less likely to rate their health as poor or have high levels of stress. Parents can help their kids develop an internal locus of control by showing kids how their actions have consequences as well as supporting their independence.
They model accountability
Kids who grow up believing their choices have consequences, either good or bad, are more apt to succeed in life because they're able to learn from their mistakes and be proactive about taking steps to improve their situation. But experts believe that talking to kids about this concept isn't nearly as powerful as when parents practice accountability themselves. It means admitting when you've screwed up yourself, apologizing and making reparations when appropriate.
They teach social skills
Researchers have found a correlation between kids' social skills in kindergarten and their future success. Kids better at resolving problems with peers, listening, sharing, cooperating, and being helpful are significantly more likely to earn a college degree in early adulthood, graduate from high school, and have a full-time job at age 25. Children less adept at those skills have a higher rate of having been in juvenile detention, being arrested, binge drinking, using marijuana and living in public housing.
Love and Marriage – See How This Divorced Couple Live Together With Their New Partners and Combined 6 Kids (Is this family enlightened, or just plain crazy?)
Section Intro
Katie Blackmer and her ex-husband Stephen had to work hard at coparenting their children, Gracelyn, 11, Kaylynn, 10, and Colston, 5, after their divorce. But you wouldn't know it now, as Katie, Stephen, Katie's husband Ben, Stephen's girlfriend Brandy, and their combined six kids all live happily under the same roof. The family, which calls itself the "Blended 10," live together in one two-story home in Tennessee and couldn't imagine their situations being any different.
Section Notes
In 2016, following her and Stephen's divorce, Katie married Ben, who has a 19-year-old son named Hunter from his previous marriage. The blended family of six then welcomed Stephen into their home in 2017, after injuries from a fatal car crash that tragically killed his brother required him to have around-the-clock care. Then, shortly after Stephen began dating Brandy in late 2017, she and her two kids, 7-year-old Jaxson and 9-year-old Kayleigh, moved in, and the group became one happy family.
When asked the best part of this unique living situation, Katie didn't hesitate. "That Stephen and I get to see our children every day," Katie told POPSUGAR. "It was so hard for me to have to give up my days with them at the beginning. I didn't want to share them, but I had to."
Another benefit centers on having very active kids. With each of the five younger kids in sports, it's been a huge help to Katie, Ben, Stephen, and Brandy to have all of them together so it's easier to keep a schedule and get the kids to and from their various activities. "Our whole life is run from a calendar that hangs on the front door," Katie said, adding of her and her coparents: "We are a team, we are number one fans for all of our children, and each other's support systems!"
However, having a full house wasn't always so easy. "We have conquered [this], but in the beginning, the challenging part was getting all the children on the same page, like with rules and sharing. Now all the girls wear the same clothes, share shoes. And the boys have learned to share all their toys. They still have their moments when they fight over little things, but everyone has adjusted very well. We love the way our household is now! We wouldn't change it for the world," Katie said, adding that actually, "the only change I see in the future is a bigger house."