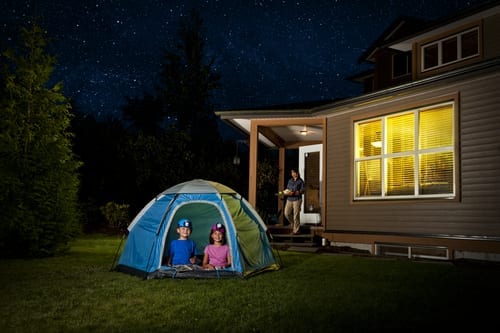 There are a lot of worries associated with being a single parent. Are your kids OK? What happens if they need to be picked up from school? Do you make enough money to support your family with one income? It's a lot to handle. While there are plenty of things to stress over, your home shouldn't be one of them. Here are a few home upgrades that will make your life a little easier:
Smart Home Features
Smart home features are becoming more popular every day. While you may not need a refrigerator that tells you what food you have, there are plenty of connected devices that can give you peace of mind. Install a smart lock or keypad on your front door so your kids can get into the house after school while you're at work. With a product like Kwikset, you don't have to worry about your kids losing a key because they can open the door with an access code. You also can let in a plumber or babysitter with a temporary keypad code.
Security System
Keep your family safe by installing home security cameras. Lorex's HD security cameras allow you to monitor your home 24/7 from any location. You can make sure your kids get home from school, see who's at the front door or just keep an eye on your house while you're away. Their cameras are weatherproof and have night vision capabilities, so you never have to worry about your vision being obscured. As a single parent, a security system will help you feel safe and protected.
Backyard
Your backyard is a great place to host family and friends and have a great time. You don't have to go crazy with upgrades, but add a few simple items to make it feel welcoming. Invest in patio furniture with comfy cushions so you can sit outside with your kids or friends on a nice spring day or cool summer night. Set up a barbecue or fire pit to grill hot dogs and burgers or roast s'mores for a summer party. Or you can get some lawn games, such as bocce ball, to play with family and friends. All of these are easy and inexpensive, but will make your backyard a fun place to hang out.
Place to Relax
After a busy day of work, errands, chores, chauffeuring your kids around and everything else you do as a single parent, you deserve a place to relax and unwind. Make a few upgrades to your bedroom to pamper yourself. Install a rainfall shower head to gently massage your tired muscles. Get yourself a new mattress and soft bedding to curl up in every night. Purchase a body pillow or a bunch of plush pillows to sink into as you watch TV or get ready to sleep. Or get a wake-up light from Phillips to help your body naturally wake up and fall asleep with a lamp that mimics sunlight.
Your home should be an oasis where you can relax and feel safe with your kids. You don't have to spend a lot of money or go through months of renovations to make it feel up-to-date and comfortable. Take a few steps to improve your home and enjoy everything you have.