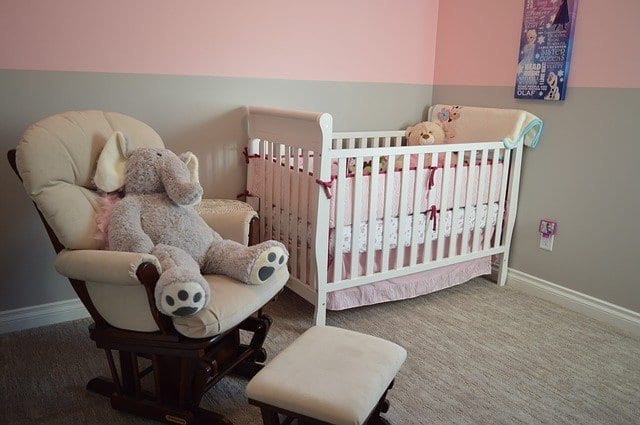 It can be very daunting to tackle the preparation of your home in time for a newborn (though, of course, not as daunting as the prospect of a newborn itself!). Nevertheless, it's a crucial step in getting your home ready for its new family. Preparing your home doesn't just mean having all your new baby-items ready-to-go; it also means thinking practically about the setup and condition of your home.
Think About a Deep Clean
You want your home to be in the best possible condition for your new baby, as well as the cleanest. A thorough deep clean of every room and every nook and cranny is highly encouraged. This is particularly important for kitchen surfaces and key germ build-up areas.
You should also check your house from top to bottom, especially if you have a large property, as you can also have issues with pests that you would need to tackle before bringing your child home. If you've seen any signs of pests before you're preparing to bring your baby home, then contact a professional service like Columbus pest control to make sure your home is safe and clean for your new family.
Conduct a Safety Check
You now need to view your home in an entirely different light. Cupboards need to be secured, harmful substances need to be out of reach, and furniture items need to be reorganized to prevent issues or hazards when your baby starts crawling.
Think about all your cleaning products and medication in the house, and check that they are all stored safely away in a lockable cabinet or cupboard.
Prepare Everything You Need in One Space
You will probably have already prepared your baby's new room in advance, but it's essential to make sure you have everything you need when the arrival date approaches. This includes a completely stocked changing table and all other required items – by any member of the family – when you arrive home with a newborn. It may be difficult to pop to the shops or go food shopping when a baby has arrived, so plan to stock your cupboards and home with everything you need in advance.
Buy Important Products
Your baby is going to be making a mess, which includes stains on their clothes and probably yours, too. You should shop ahead of time for essential products like stain removers and washing powder so that you have everything you need to attend to mess and stains when they happen.
You should also think about strong cleaning products for the home in case accidents occur on your fabric sofa or the carpet.
Prepare the Baby's Clothes Ahead of Time
You've been out shopping and bought an array of new baby garments. However, it's a good idea to have them ready to grab and use – which means removing all price tags, packaging, and also perhaps washing them beforehand so that they are fresh for your baby and prevent irritation from the fabric as much as possible.