Recently, a little boy in Montana made headlines when he wandered out of his yard and went missing in the wilderness.
Thankfully, he was found unharmed, but not before spending two nights alone in the woods with mountain lions & bears, while thunderstorms raged, and temperatures plummeted into the 40s.
More than 50 people aided in the search, including ground responders, ATV teams, canine teams, drones, helicopters, and a boat unit.
He was ultimately found by a family who discovered him in their shed, wrapped in a lawnmower bag, 2 miles away from his home.
Upon his rescue, the Lincoln County Sheriff's office reported that he "was in good spirits and apparently healthy, although hungry, thirsty, and cold."
Rap Generals posted the rescue news on their Facebook page, which quickly went viral. But not because of the rescue itself. Rather it's the photo they shared that appears to be garnering all the attention.
They captioned the post:
"Missing 4 year old boy found alive after surviving 2 days alone in cold, Montana wilderness where Bears, Mountain Lions, Coyotes & bobcats reside."
And attached a side-by-side comparison of the little boy before and after the rescue.
Take a look: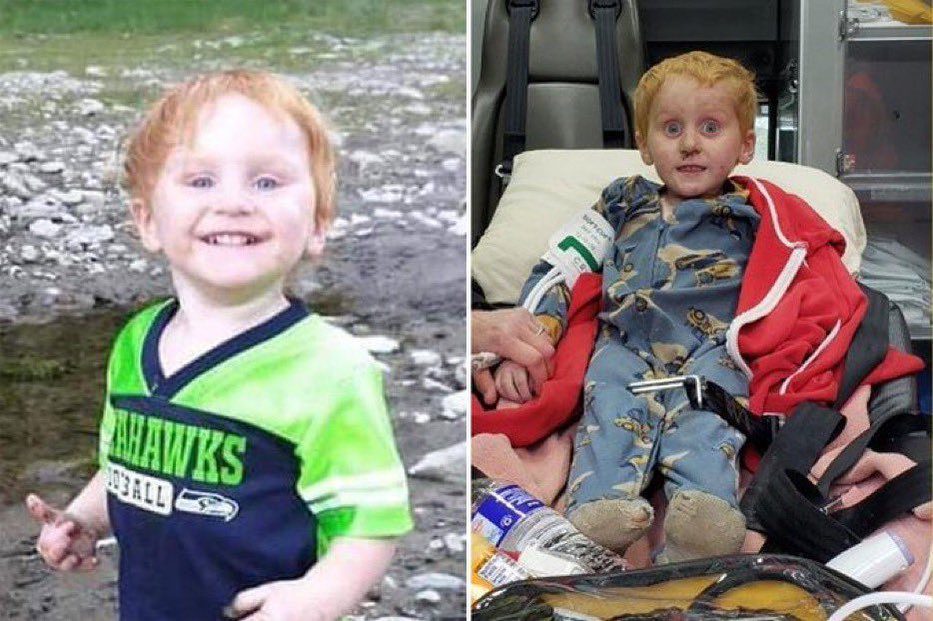 Welp. Are you seeing what I'm seeing?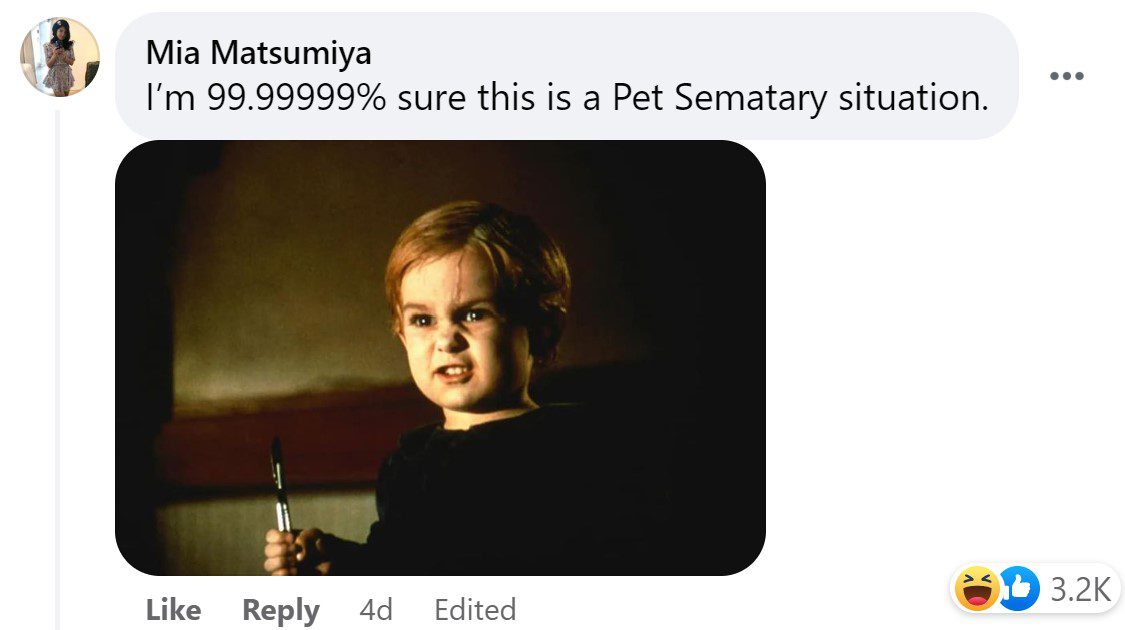 You can't unsee it.
Obviously, everyone is thrilled and relieved that this story has a happy ending and this little boy is the absolute cutest.
Not to mention a total badass for surviving on his own. In the wilderness. With bears and mountain lions. (Bear Grylls better watch himself.)

And there's no doubt that what happened to this little boy is no laughing matter.
What is a laughing matter, however?
Are the comments on the post. Brace yourselves, because the funny folks of Facebook? Just couldn't help themselves.
They celebrated the boy and his safe return in the only way they know how, with a little devilish levity.

And Asha's going to have a whole lotta neighbors.
The post has garnered over 77K comments. And they're almost all bad. Hilariously so.

The internet's the worst. But these comments? Bahahahahahahahahaha.

I mean, there's no denying that one of these things is not like the other. Much like your Wish order.
The kid that came back? He's seen some things. Done some things…

…And is about to do some things.

That baby went into the wilderness a sweet, smiling boy, and came back out looking like this…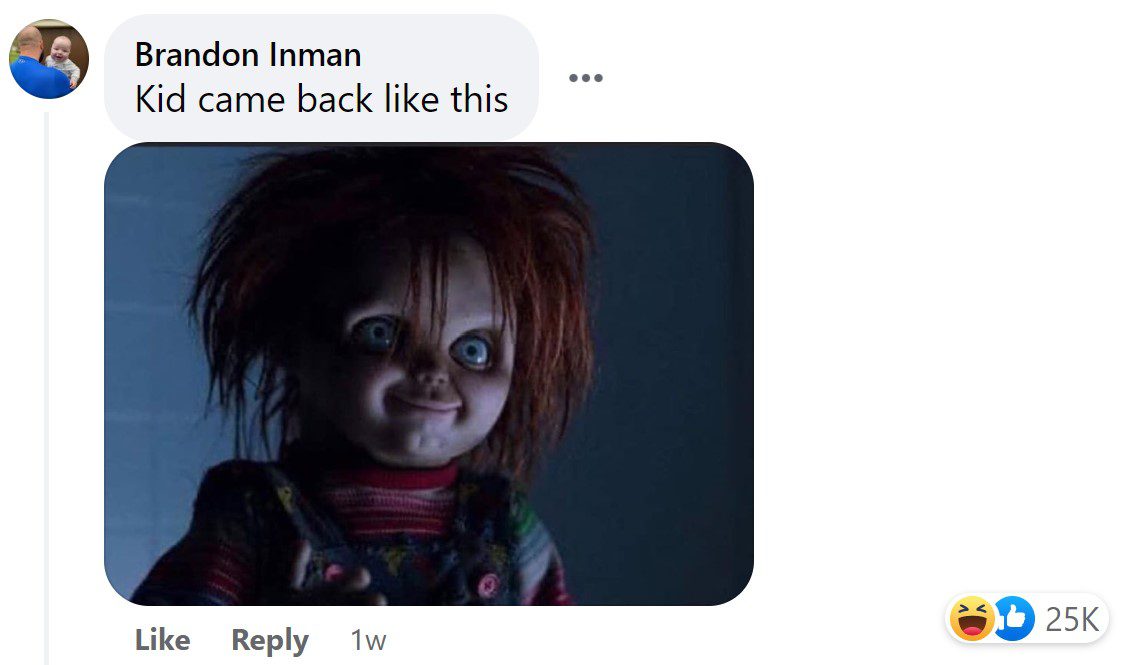 There's definitely something different about him.

Forget who he used to be. He's "Annabelle's baby brother now."
And he's giving off some serious Upside Down vibes.
"You shouldn't have upset him."

"Be running up that road,
Be running up that hill,
Be running up that building"
Or, maybe he IS Vecna now.
Of course, it's also possible that he's just Chuck Norris's son.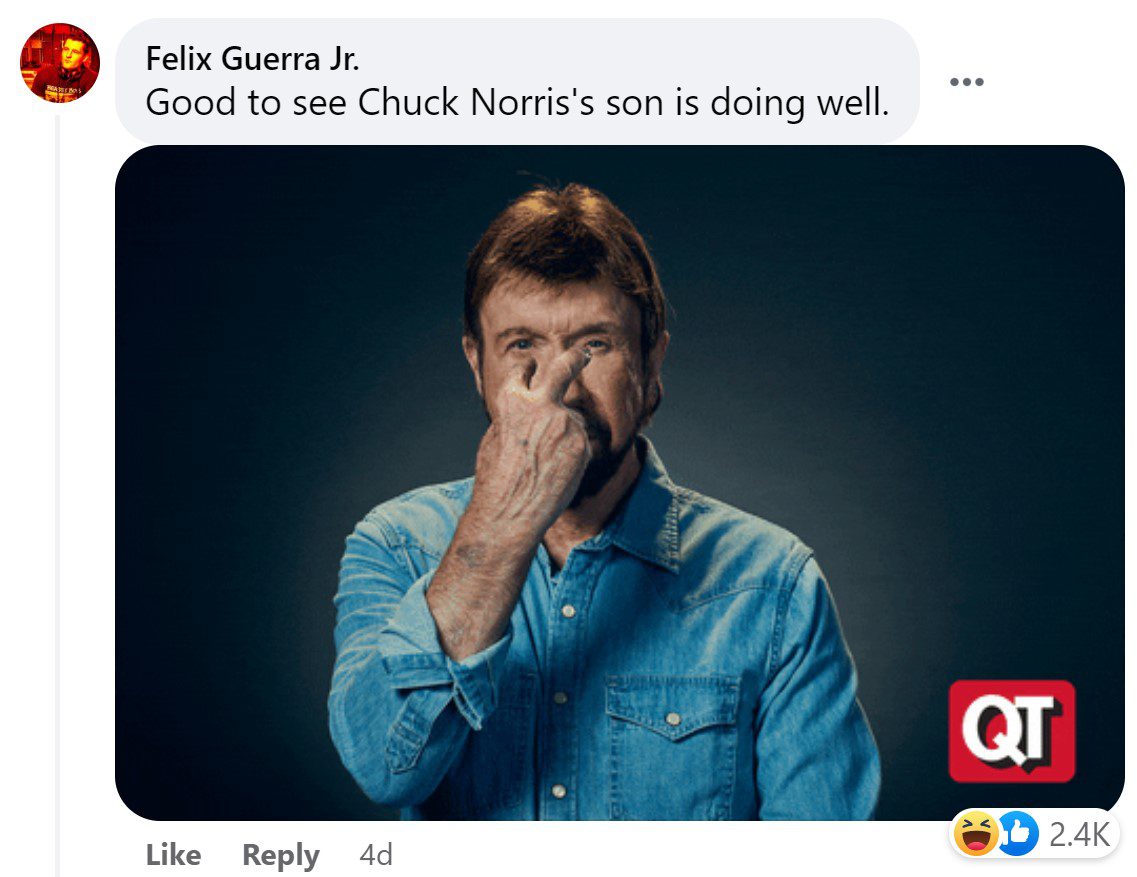 Or, alternatively,
"If Ed Sheeran and Mark Zuckerberg had a kid together, he would kinda look like that."
As for what the mountain lions and bears saw? It wasn't Ed Sheeran's and Mark Zuckerberg's love child. Oh no.
There's a good reason they left him alone.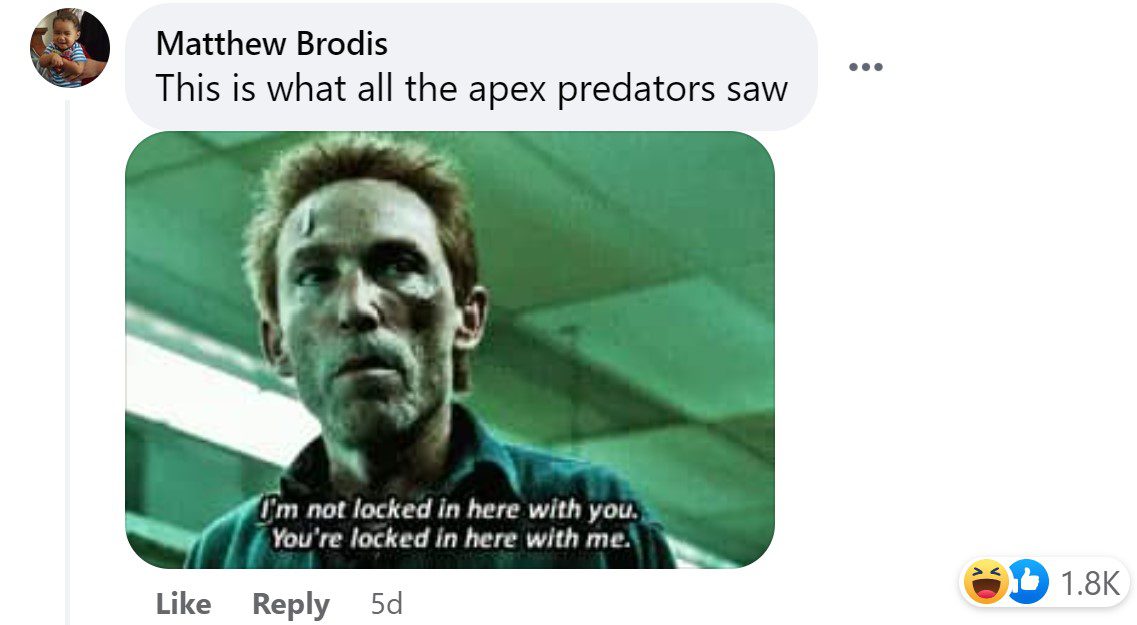 The boy was never in danger. It's the animals you should be worried about.

"And the predators become the prey."

In all seriousness, we ARE so glad they found him.
We can't imagine the state of shock he must have been in and how scared he must have been.
It's definitely an experience he will never forget, and, as one commenter noted, he has one hell of a tale to tell his own children.
"Dad, what was your childhood like?"

I survived through a pandemic just to then survive living in the wilderness for two days and fought two black bears, a mountain lion, a pack of coyotes that tried to take the bear I killed with my bare hands when I was only 4 years old."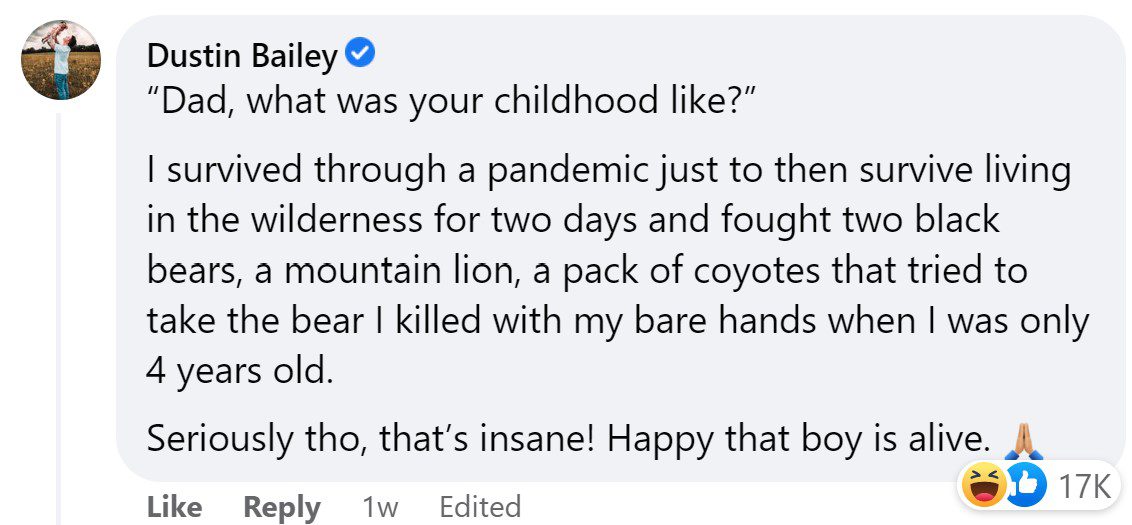 Same.
And while he didn't actually fight off 2 black bears, a mountain lion, and a pack of coyotes he did survive a global pandemic AND living in the wilderness for two days. ALONE. At the tender age of 4.
I doubt there's anyone else out there that could say the same.
You can check out more of the comments on the original post here.