This post contains Amazon affiliate links. If you click on a link, Filter Free Parents may receive a commission. See our full disclosure policy HERE.
Oh you remember when Build-A-Bear became the hottest new thing? At every local mall, you could not only personally stuff your own bear, but purchase an array of costumes clothing & accessories that made your finishes creation your very own bear.
Granted, the cost of creating your own handmade bear might be as expensive as a week's worth of "Aunt Annie's" hot pretzels, but the cost of owning your own sweet bear that truly represents who you are? Priceless.
Or some say, anyway.
Meh. Personally, if I'm shelling out fifty bucks for a bear, it had better be pretty.damn.special. In fact, there's never been a bear style that would motivate me to spend that kind of money on a stuffed animal…
…. until now. They've got a bear that, in my mind, is worth every penny.
Build-A-Bear has released the Christmas Vacation Cousin Eddie bear, which is available exclusively online on the Build-A-Bear website.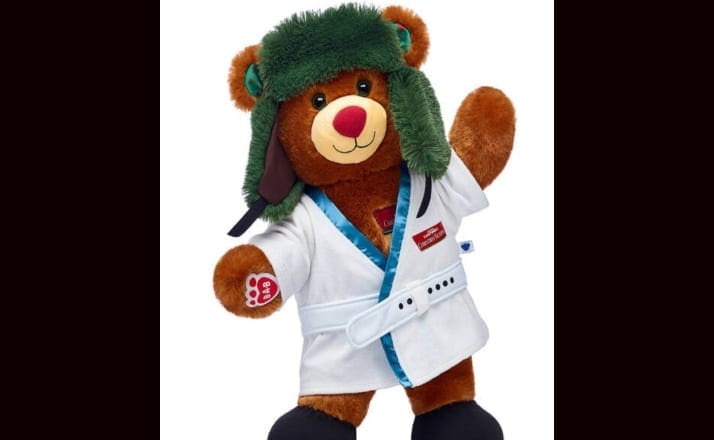 TAKE ALL MY MONEY, BUILD-A-BEAR.
Yup, he's official! Cousin Eddie, the bumbling, belching, sweetly ignorant kin of the Griswold family that has a knack for showing up at JUST the right (or comedically wrong?) time.
In my family, an annual viewing (or four) of Christmas Vacation is just as revered a tradition as the yearly argument about who gets to put the star on the top of the Christmas tree this year.
My dad was Clark Griswold- or strove to be him, anyway. And the only character more fun that Clark was, of course…. COUSIN EDDIE!
I mean, who can forget Cousin Eddie, am I right? His decision to "pop up" unexpectedly at the Griswold's property- hell, pop up ON the Griswold's property made that movie.
America might not have known that a shitter could be full, but thanks to Cousin Eddie, we all know what we can do with a full shitter, right?
Cousin Eddie seems to be finally getting the holiday recognition he deserves since his shitter hijinks back in 1989. Just this year, several stores have been selling an inflatable decorative "Cousin Eddie RV" that you can park on your very own lawn this Christmas.
And yup, it includes the shitter, because as per Eddie's epic line:
Merry Christmas! The shitter's full!
We can do you one better this year: not only can you now own Cousin Eddie's memorable RV, but you can own Build-A-Bear Cousin Eddie himself.
(At least, a cute, more cuddly, less… burpish version, anyway.)
The bear is currently sold only via Build-A-Bear's website. You have the option of buying just the bear for $29.00…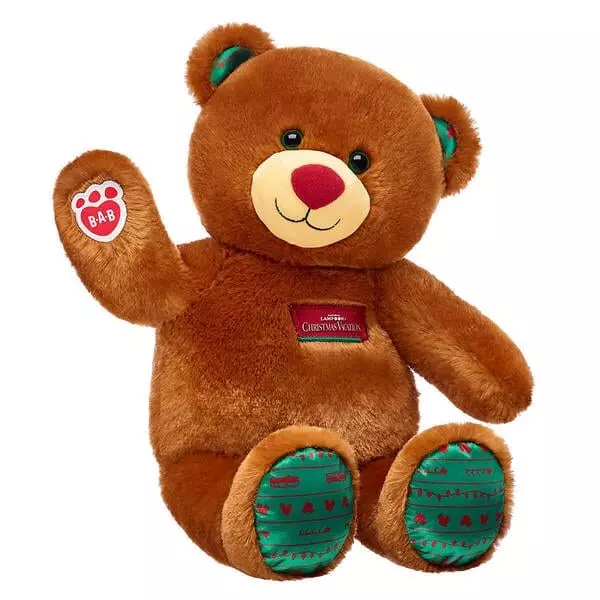 …though why you'd buy the bear WITHOUT his awesome bathrobe/slippers/winter cap is beyond any rationale. Go big or go home on this one- it's worth it!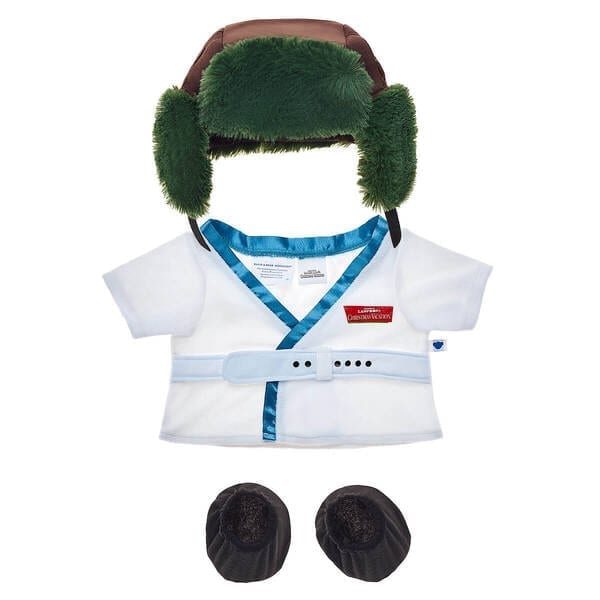 The only downside to Build-A-Bear's decision to release its Cousin Eddie bear online is that you cannot add a voice clip to the bear like you can to some of their other bears.
Because the only thing that would make this awesome, trailer-toting bear better? The ability for it to chirpily announce, "Merry Christmas- the shitter's full!"
Happy holidays, indeed!
But regardless, Build-A-Bear's cheeky effort in creating their Cousin Eddie bear just in time for the holidays is certainly appreciated. In Cousin Eddie's words, -no, NOT the shitter this time- he'd think this bear was nice: "Real nice, Clark."
And if you want some more National Lampoon's Christmas goodies, here are a few fun ones from good Ole' amazon that you could have up before Thanksgiving gets here.
You're welcome.