When my friends found out that I was already signed up for Disney+ months before it was set to launch, they all wondered why I was so excited to watch a bunch of cartoons with my kids. And, before you keep reading – no, this is not an ad.
I'm just a mom that enjoys a good binge fest like the rest of you.
If you've heard about the new Disney+ streaming service, you're likely aware that it will be home to almost ever Disney, Pixar, Marvel, and Star Wars movie.
Yes, I am very much stoked to enjoy those movies with my family. But what I'm most excited for is all of the original content coming to the platform.
There's the Mandalorian (Star Wars) Show
The only show I've heard much about is The Mandalorian, which looks amazing—it's starring Pedro Pascal (Game of Thrones) and they felt confident putting a bucket over his perfect head for the entire series?
But it's the kind of show where I know I'm going to need to really pay attention. It's rare I have the energy and attention span for a show like that.
What I need is bingeable, comfort-food TV. And what's coming looks promising as hell.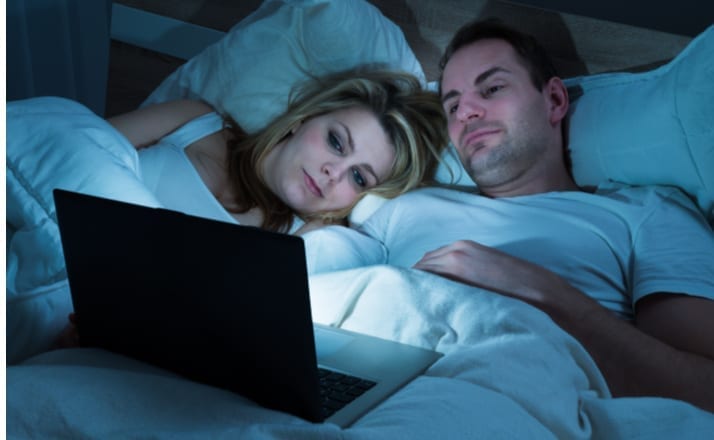 Hilary Duff will be back as Lizzie McGuire, now a 30-year-old millennial in New York City.
The year is 2001. Are you wearing too much glitter and decked out in Limited Too? Yes? Good. You know the source material, then. Even the animated Lizzie that offered commentary during the series' original run is back!
Will the tiny, cartoon Lizzie be hungover and quipping "OK, Boomer," on the small screen? We can only hope.
If you were a theater nerd like myself, you'll be excited for what is kind of a Drama Club: Where Are They Now?
Kristen Bell stars in the (mostly) new show, Encore! Former casts of high school musicals (not to be confused with High School Musical) will reunite as grownups.
They have a week to put together one last production of a show they performed together as teens— this time with Broadway talent mentoring them along the way.
You may remember this as a one-off special on ABC two years ago. The 1997 cast of a California high school recreated their production of Into the Woods. Bell will serve as both host and mentor to the drama geeks of yore.
For the delightfully weird who delight in weird, there's The World According to Jeff Goldblum.
Jeff Goldblum appears in the promotional materials for this show as a walking Jeff Goldblum meme. And really, what could be more Jeff Goldblum than that?
The series follows America's Favorite Chest Hair as he explores whatever the hell he wants. Tattoos! Square dancing! Ice cream! Sneakers! Korean BBQ!
Jeff Goldblum has a thirst for knowledge and because he is Jeff Goldblum, the world abides.
Disney+ has their own cooking show, because of course they do.
Netflix has Nailed It. Food Network has Chopped. Fox has Gordon Ramsey yelling at people across multiple shows. And now Disney+ will have Be Our Chef.
If you're like most living, breathing humans, you know Angela Kinsey from her role as Angela on The Office. In a much looser role that won't require her to button stiff shirts halfway up her neck, Kinsey will be hosting this new cooking competition show where families compete in Disney-themed challenges.
I've saved what I am most looking forward to for last. There are two kinds of people in this world. Those who are stoked on holiday festiveness as soon as the last trick-or-treater leaves their house on Halloween, and everyone else who we drive completely insane.
There's an original Christmas movie people. Noelle is for the jolly amongst us.
Anna Kendrick plays Noelle, Santa's daughter, and Bill Hader plays her brother who is next in line to become Santa. When Hader's character has an absolute freakout about not being ready to fill those shoes (and coat), he runs off to teach yoga somewhere warm and Noelle has to leave the North Pole and bring him back.
This movie is giving off strong Buddy the Elf vibes, which I am very much here for, and looks like it's bringing all the hilarity and quirkiness that Kendrick is known for.
If you need me, I will be parked firmly on my couch, basking in the glow of my TV screen and hoping my kids leave me in peace long enough for me to make it through a full episode of any of this.
Send pizza.