This is day 3 of homeschooling and friends, I don't think we're going to make it. Technically it should be day 5, but I spent Monday and Tuesday in deep glorious denial.
Last week I was still clinging to the hope that school would stay in session, but those dreams died an agonizingly painful death on Sunday night. Our district made the announcement that all schools are closed "indefinitely."
Indefinitely. As in they have NO IDEA when our kids can once again grace their hallowed halls. LORD, help us all.
And in ever more dire news, CNN just reported that several states have decided to cancel school for the remainder of the academic year and move to online learning.
So yeah, I'm going to go eat about 5 lbs of Cadbury mini eggs now.
As the ripple effect widens and schools around the U.S. continue to close, accidental homeschool teachers are popping up all across the country.
And we have never appreciated our kids' teachers more than we do right now.
Shonda Rhimes summed it up best with the following tweet:
Been homeschooling a 6-year old and 8-year old for one hour and 11 minutes. Teachers deserve to make a billion dollars a year. Or a week.

— shonda rhimes (@shondarhimes) March 16, 2020
I vote teachers should get a billion per day. Seriously. I mean, blessed be the children, WE LOVE THEM. But also, OMG, please someone figure out a way to kill this virus and let this nightmare end.
For now, we are embracing our fate as homeschooling warriors and we're determined to make the best of it. And by "best of it", I mean not killing each other. Feel the love.
At least we know we're not alone. And to prove it, here are 19 memes to celebrate the hell joy that is homeschooling.
Just thinking about homeschooling be like: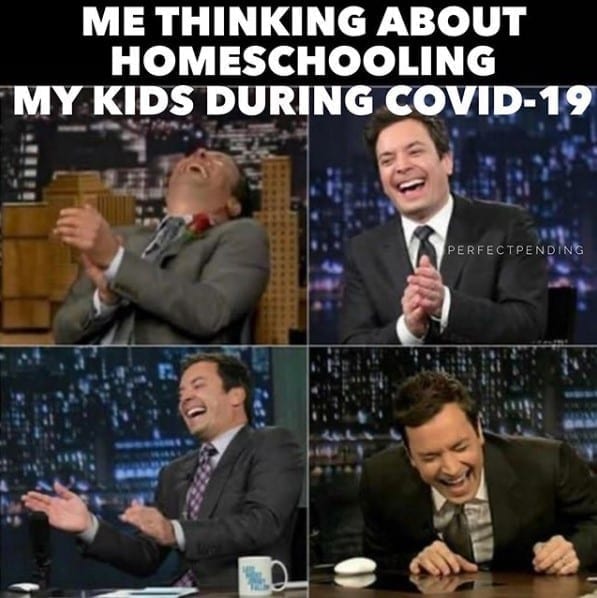 It's DAY 1 and things are going super well.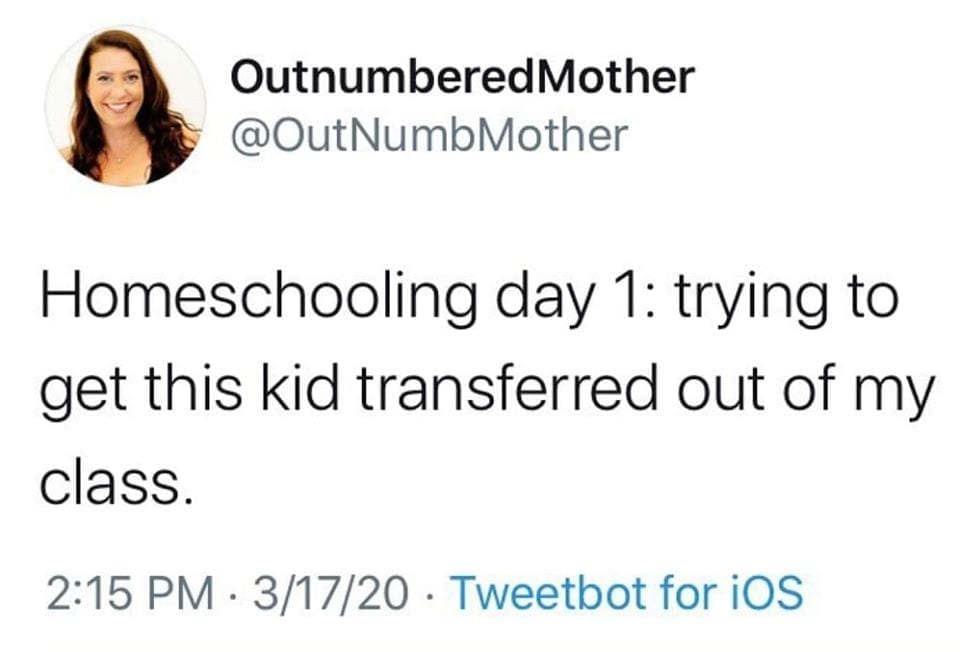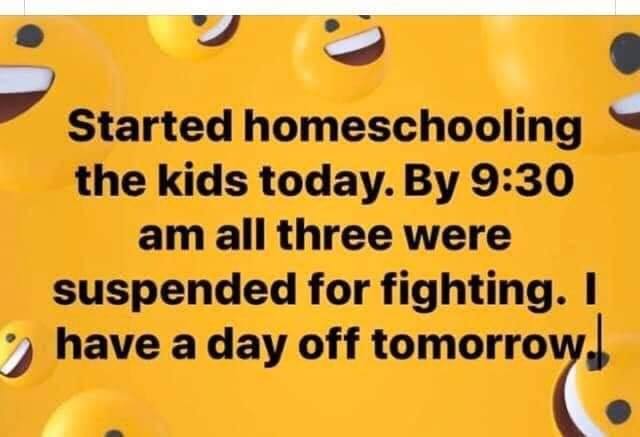 So, so well. Really, things couldn't be better *sip*: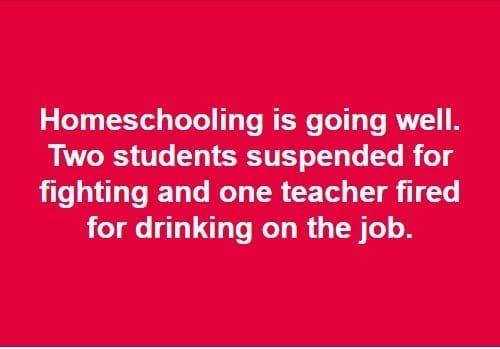 Captain's Log: Day 2: Things are starting to go sideways. Current mood: Not good. Future Prediction: Lord Of The Flies.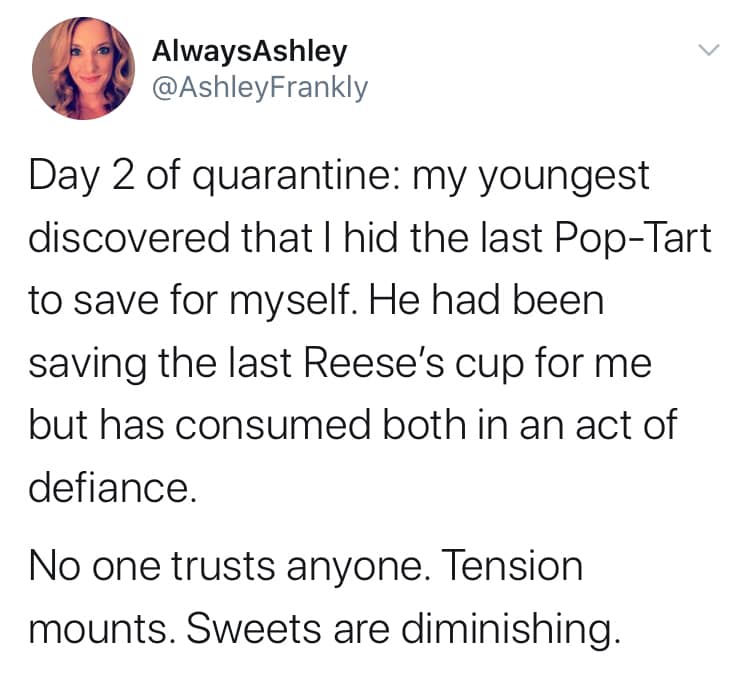 Some of us are rocking the color-coded daily schedules: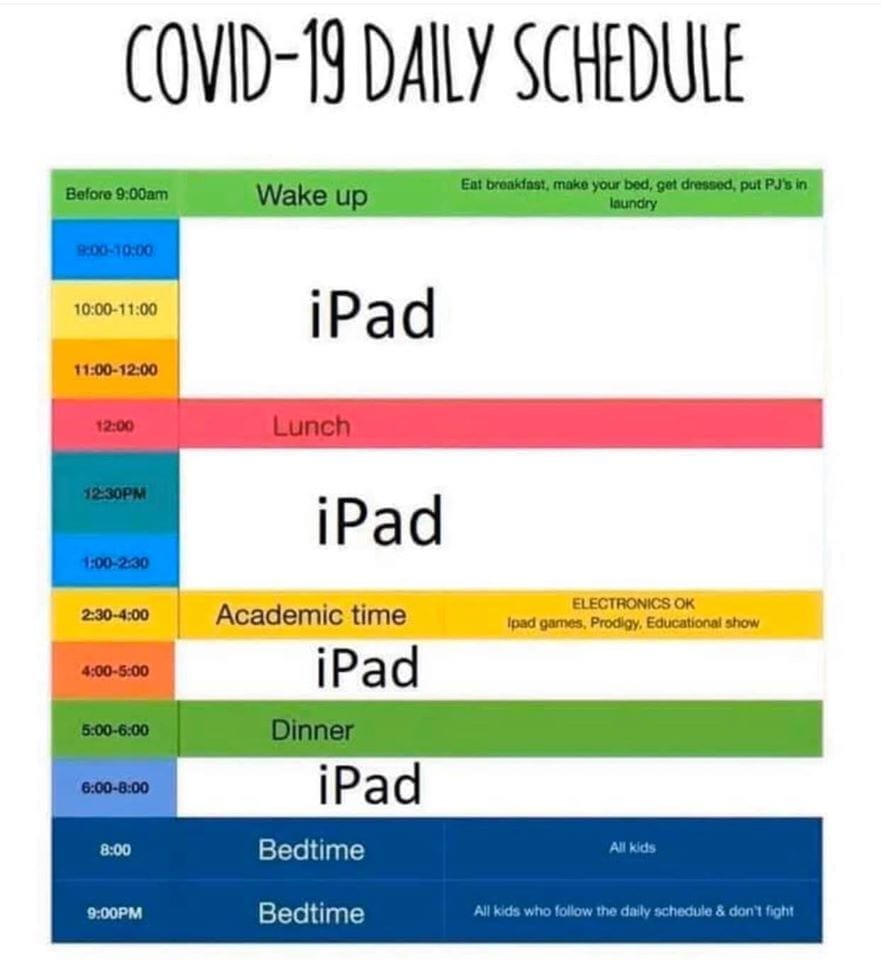 Others of us are not: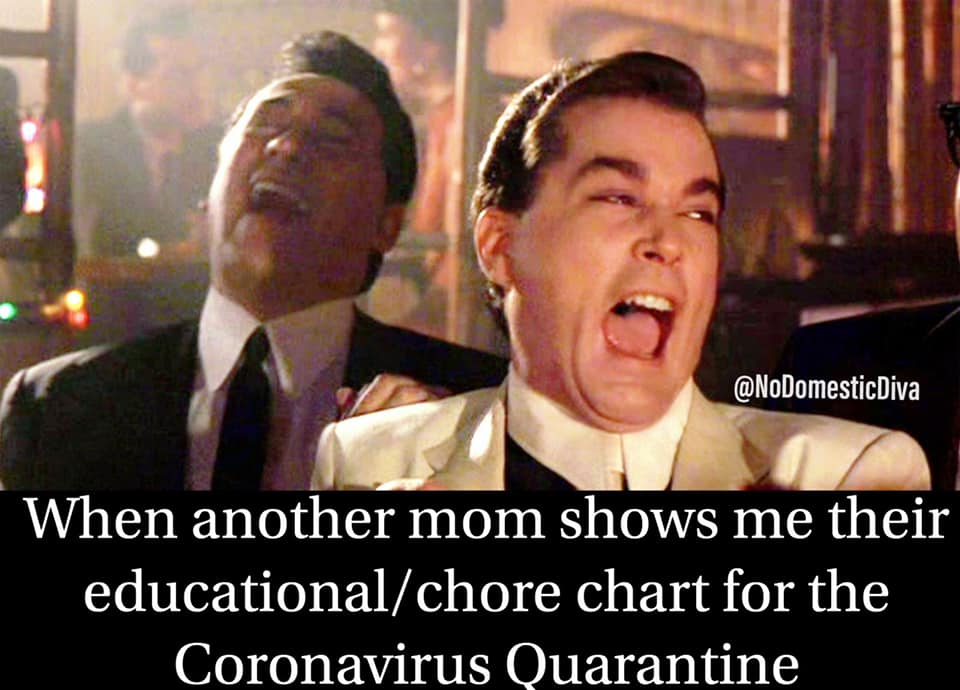 And some of us? Are just saying screw it all. No schedule. No homeschool. Welcome to Survivor. 39 days, 16 people. 1 survivor.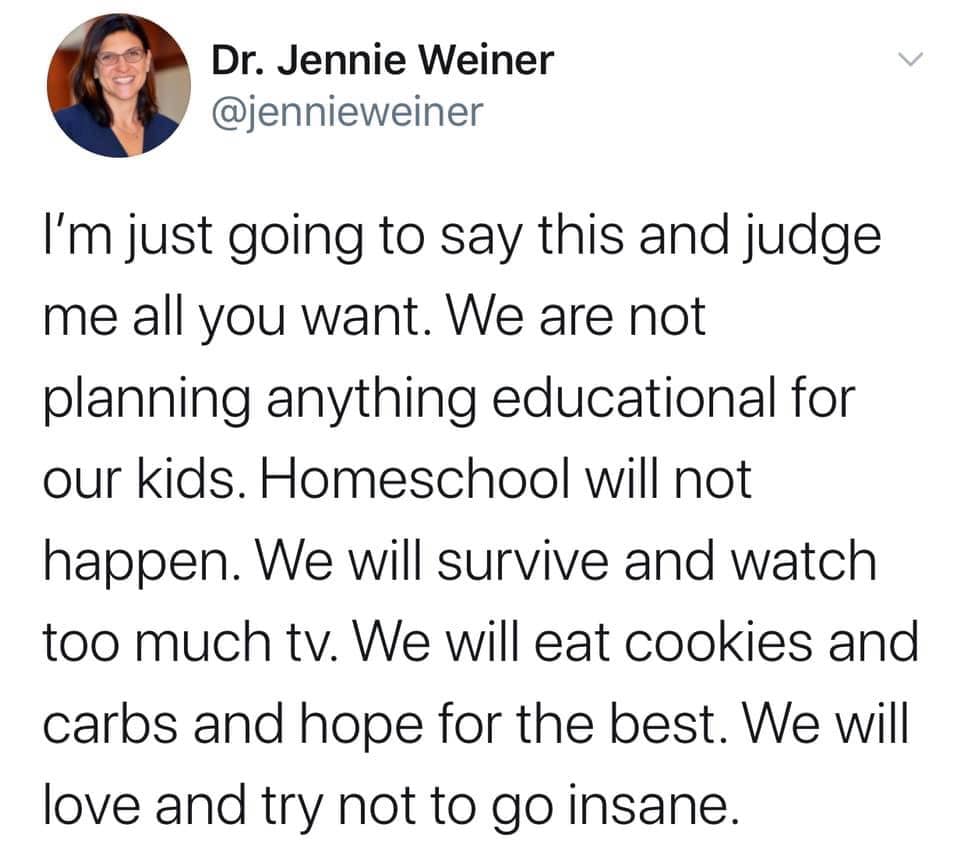 But for those people on the homeschool bandwagon, curriculums vary. Teeth brushing is not an optional credit:
And forget about math and language arts. We're going rogue: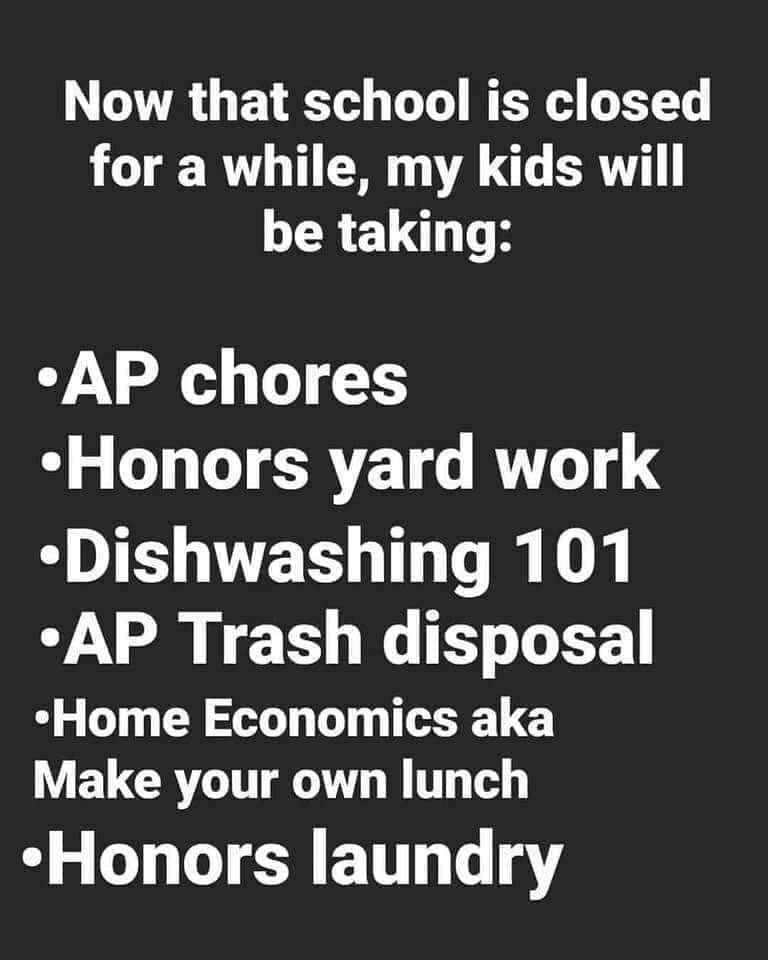 Some of our kids are going to LOVE us. Bring on the snacks!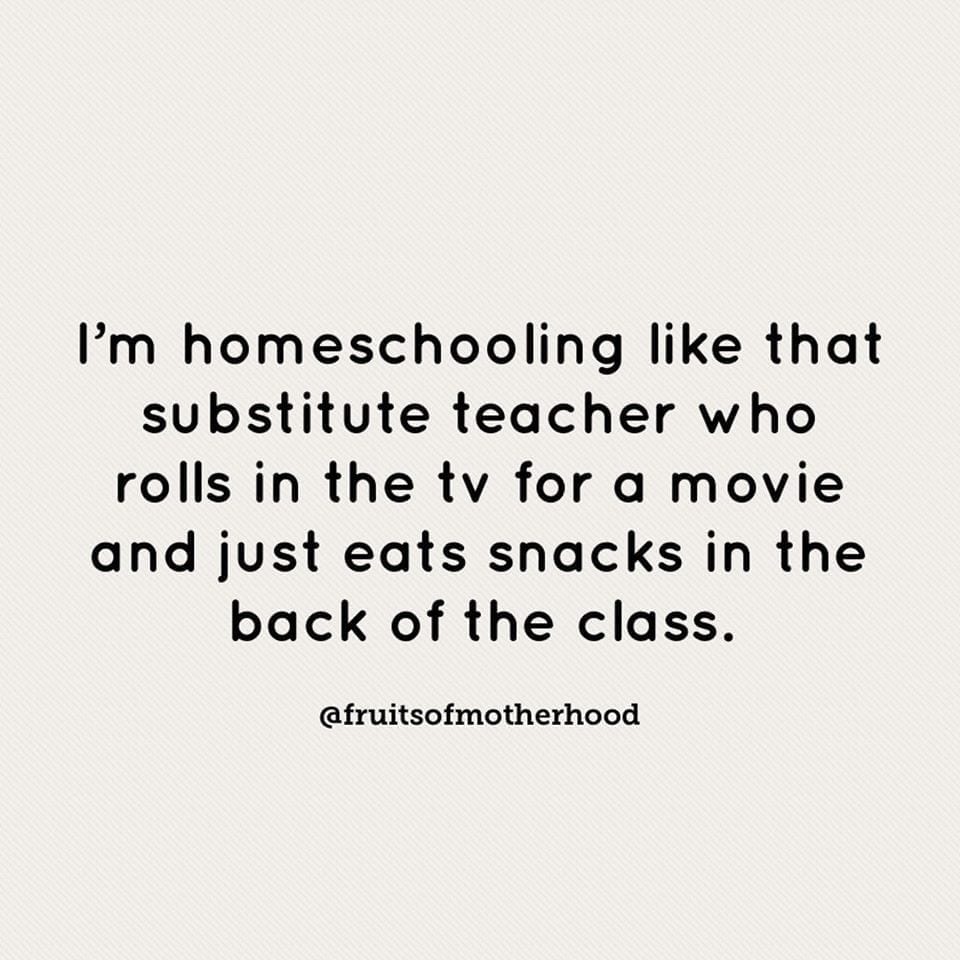 And some of our kids will not. There will be no love. There will only be sadness and dread.
And for those poor, unsuspecting kids that have no idea what's coming? They'll find out soon enough. It's all downhill from here, poppets:
But it's not just the kids who will suffer. Nope. The parents will too. Have mercy on us all.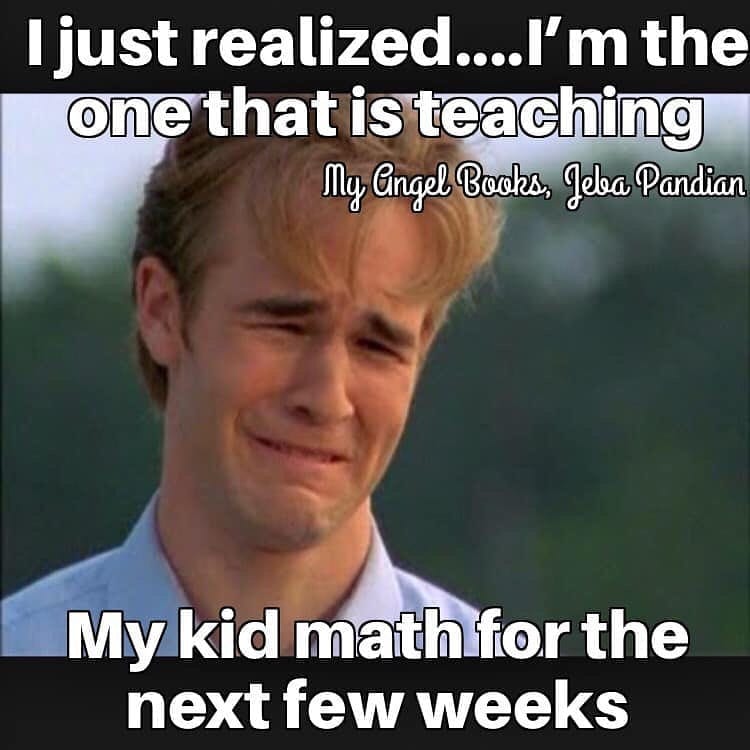 Reality bites. And so does math. Remember when you asked your teacher, "When am I ever going to use this?" The time has come. Sorry!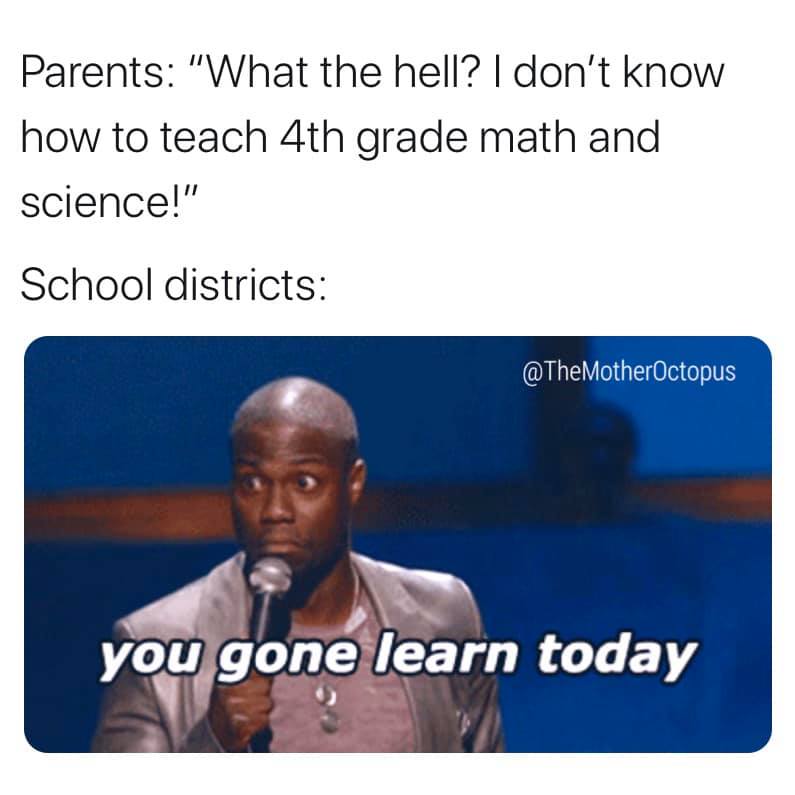 And common core math? HA. Your reign hath endeth: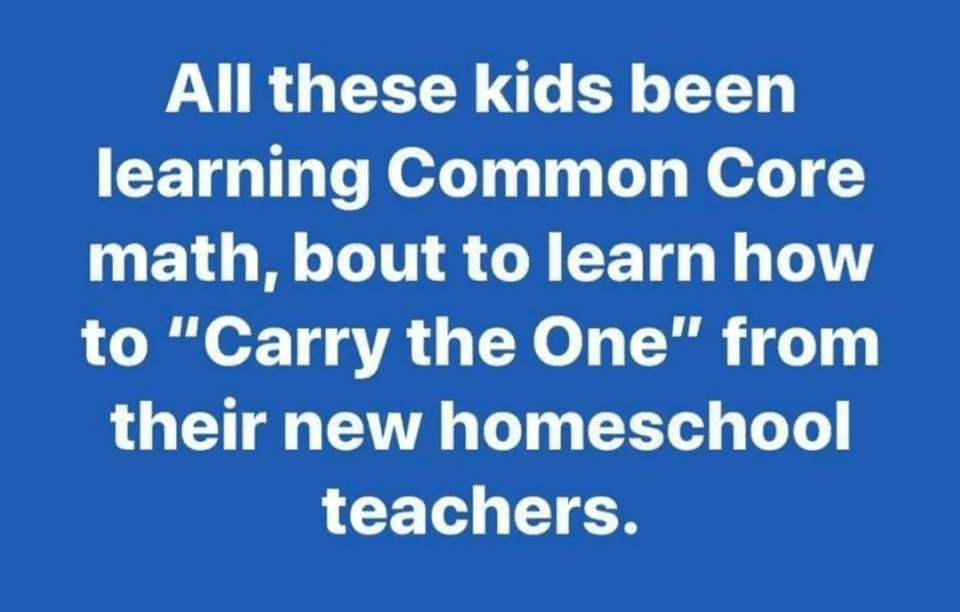 But it's not just math. Oh no. It's EVERYTHING. It's been a gazillion years since you've been in school, and you realize that you remember nothing. NOTH-ING.
And you wonder how you managed to graduate in the first place: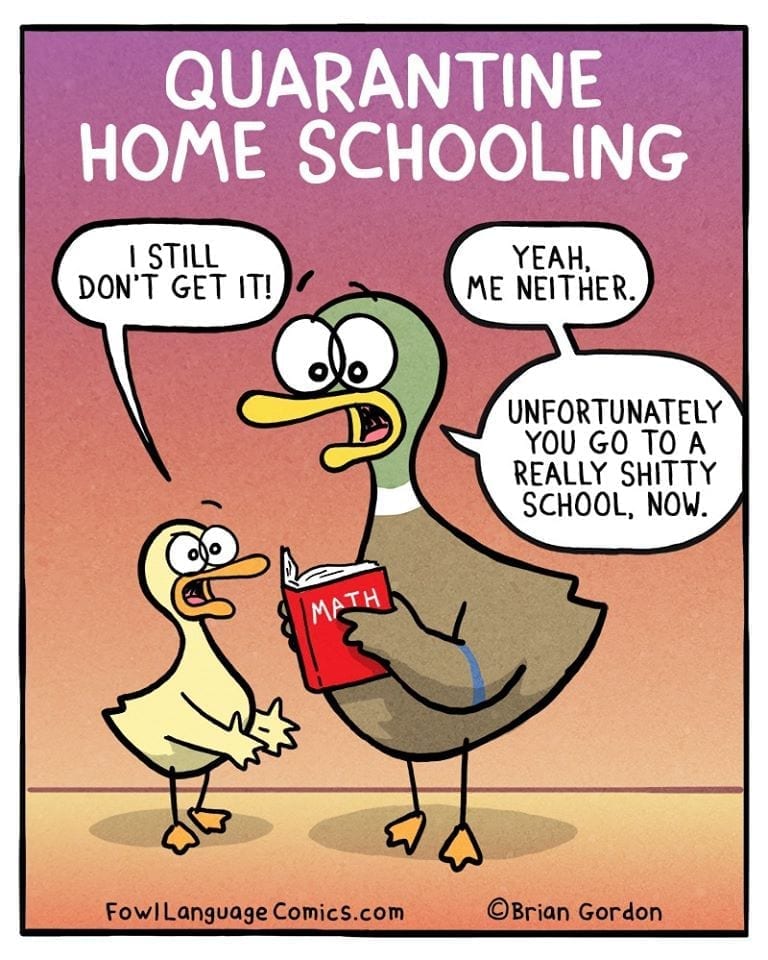 And if you happen to see me talking to myself? Move along, peeps. There's nothing to see. Just a parent-teacher conference in action: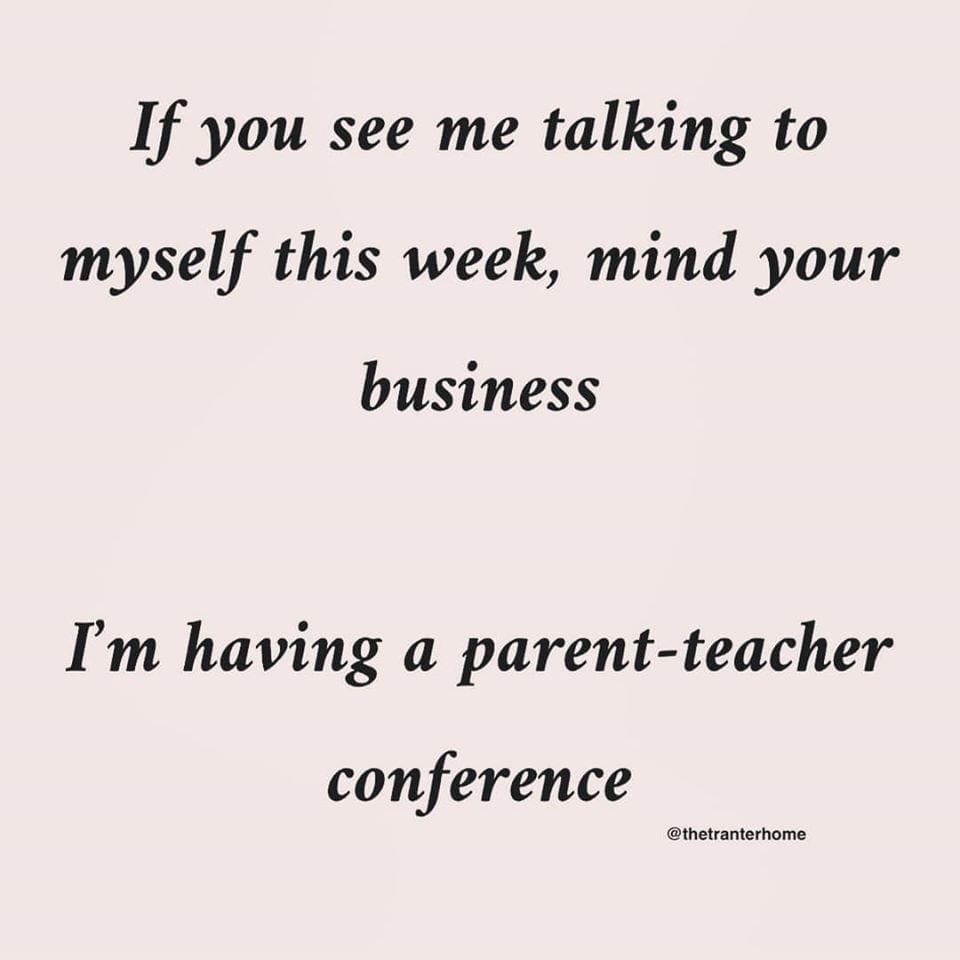 At least we can take comfort in knowing, even in the midst of a global pandemic, some things will never change.
We will always have laundry: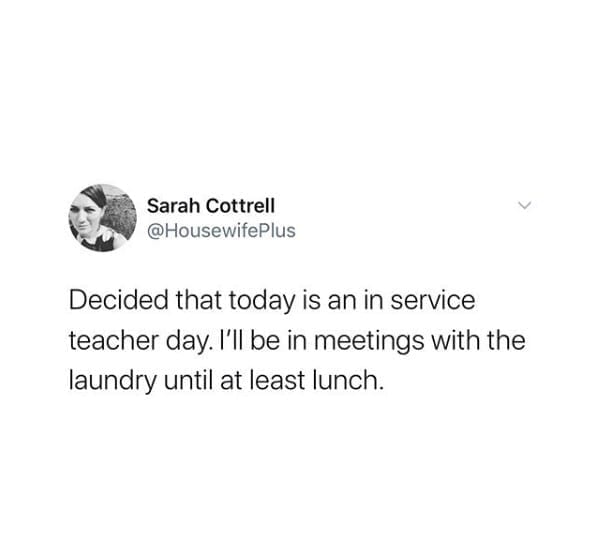 And at least there is one silver lining to all of this. None of us have to brave the carline at drop-off.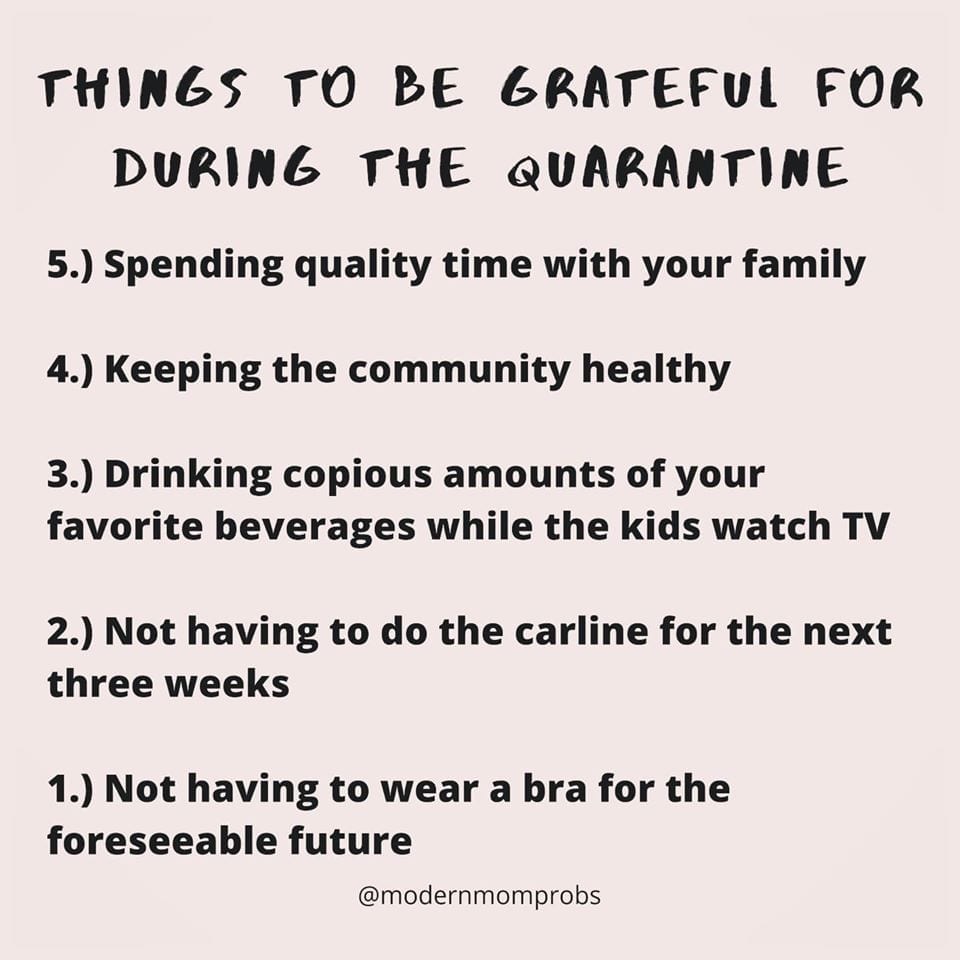 In all seriousness, this is a great leap into the unknown for all of us. Stress is at an all-time high and we are all just trying to figure how to navigate in a world gone upside down. So take a moment (or a thousand) and breathe.
And may the homeschooling gods be ever in your favor.