As the spread of the coronavirus continues, many of us are entering unprecedented territory as schools across the nation close. Parents face the daunting task of having to homeschool their kids.
And it's baptism by fire.
I for one have always sworn that I would never ever homeschool my three kids, and yet here I am.
And on day 1 of an "indefinite" school closure, I have never valued or missed teachers more. WE LOVE YOU, TEACHERS!
But we don't have to navigate these stormy seas alone. In addition to the remote support of our teachers and schools, there are online educational sites that have our backs.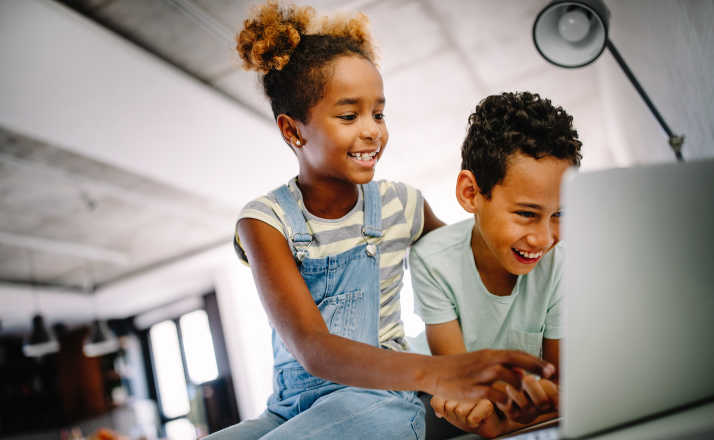 Virtual learning is more popular now than it has ever been and a large majority of companies are offering free subscriptions right now. Here are some of the most popular online resources:
Elementary School – Kindergarten TO GRADE 5:
For children aged 3 – 11
Open-ended tools to boost creativity – art and animation
Step-by-step lessons in coding
Publishing projects to inspire young writers
Games to practice math and English skills
ABCmouse: Educational Games and Early Learning Academy
For children aged 2 – 8 (Pre-K to Grade 2)
Includes an award-winning curriculum in Reading, Math, Science, Arts and Colors
10 Levels. Over 850 Lessons. More than 9,000 Individual Learning Activities.
Adventure Academy (By ABCmouse)
For children aged 8 – 13
Multiplayer online games and videos in the following subjects:
Language Arts: Main idea and key details, Comprehension, Writing, Spelling.
Math: Multiplication and division, Geometry, Fractions and decimals, Word problems.
Science: Forces & motion, Environments & ecosystems, Atoms, molecules, and much more.
Social Studies: Maps and Globes, History and Geography, Economics and Innovation, World Cultures and Traditions.
For upper elementary and middle schoolers.
STEM • Social Studies • English • Health • Arts & Music
Also offer BrainPOP Jr for K-3 students
For children aged 3 – 12
Addition, Subtraction, Multiplication, Division, Fractions
Manipulatives and Brain Teasers
Includes math games, lessons, and quizzes
For kids 12 and under.
Instantly access 35,000 of the best books, learning videos, quizzes & more
For children aged 3 – 11
Provide structured, flexible, primary computing lesson plans and resources
For students Pre-K – Grade 5
Online reading and science instructional resources.
Includes Reading A-Z, Raz-Kids, Raz-Plus, Headsprout, Science A-Z, Writing A-Z, Vocabulary A-Z, ELL Edition.
Leveled reading with interactive computer-based and mobile books.
Reading instruction, assessment and practice.
For students Kindergarten – Grade 5
15-90 minute science lessons with hands-on activities.
Divided by grade.
For children aged 5-12
Guided instruction in phonics, reading, spelling, and writing
Structured, multi-sensory learning
For students K – Grade 3
Packed with informational articles, ready-made activities, and literacy supports for students of all abilities.
Boosts engagement and fosters independent learning in core subject areas.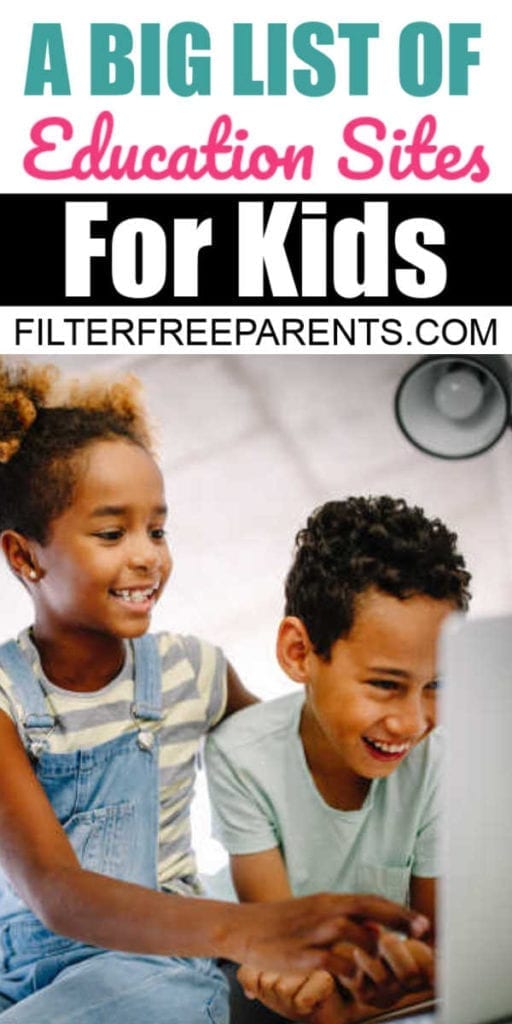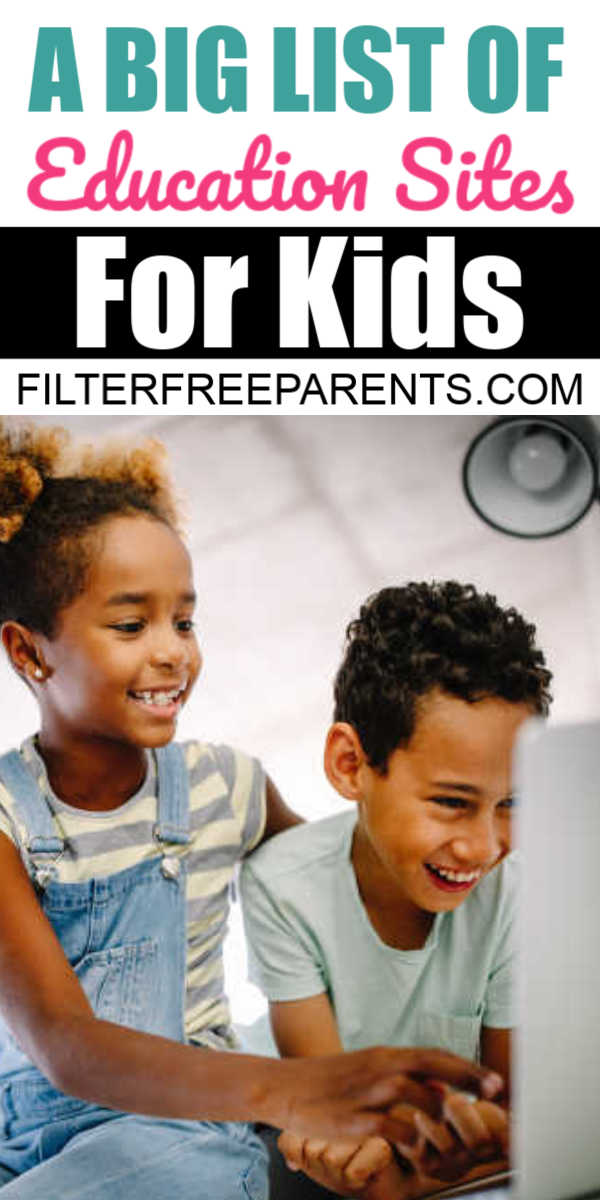 Junior High And High School Grades 6-12:
For students in grades 6 -12
Online practice and assessment resource for language arts, math, and science
High school test preparation for Advanced Placement, SAT, ACT
For children aged 10-16
Basic arithmetic, fractions, equations, algebra
For middle school students – grades 6-8

Grammar practice in free, printable short stories. The original short stories are published monthly and in five parts. Each part of the story contains five grammatical errors.
For children aged 13+
Pre-Algebra, Algebra, Pre-Calculus Lessons
Factors and Primes
Lines
Decimals
Properties
Math games for Strategy, Skill, Numbers, Logic, Memory
Jigsaw Puzzles
Geography and Science Games
For children aged 10+
Story-based lessons with step-by-step instructions
JavaScript Programming
Game Development
Web Development
Data Science
Game-based learning for coding and math, including Algebra, Geometry, Measurement, Statistics and Probability.

Adaptive quizzes, innovative games and social competitions

Aligned to international curricula

Over 700 activities
1200+ problems in AP Physics 1 fundamentals, NGSS inquiry activities, and Conceptual Physics
Specifically for teens.
Online coding and computer science curriculum.
Teaches JavaScript, web programming, design, and more.
All Grades:
Breakout EDU – Fun @ Home Games
Collection of digital games that students can play at home divided up by subject and grade level.
Science – Earth, Life, Physical
English/Language Arts, Writing, Literacy
Math, Geometry
Social Studies
Computer Science
Coding
Team Building
Curriculum-aligned content bundles, covering K-12 social studies and science topics
Conduct virtual lessons through Google Classroom, Microsoft Teams, or your LMS
Support independent study through leveled resources, reading support tools, and translations that enable non-native English speaking parents to engage with at-home learning
Literary and non-fiction reading passages and comprehension questions for grades 3-12
Spanish reading passages and questions.
Online homeschool platform & curriculum for Pre-K to 12th grade.
Language Arts, Reading/Literature, Math, Science, History/Social Studies, Visual/Performing Arts, and Physical Education
180 Days of Curriculum with over 16,000 lessons
Weekly Spelling Program, quizzes and tests
36 Weeks of STEM
For students in Pre-School – Grade 12
Split up by grade level.
Free daily worksheets in various subjects.
Math, Common Core, Reading, Spelling, Grammar, Literature and Books, Writing prompts, Cursive, Science, Biology, Chemistry, Earth Science, STEM, Critical Thinking, Social Studies, Geography.
For students in K-12
Online platform to read, write, code, share, and remix interactive stories using professional illustrations and sounds
Includes thousands of illustrations, background music and effects, animations.
Create your own Choose-Your-Own-Adventure
Over 35,000 K-12 pages (with a focus on elementary school) covering a wide range of topics — information pages, printable worksheets, crafts, coloring pages, etc.
Movement and mindfulness

videos created by child development experts
For students in Pre-K to grade 12
Comprehensive curriculum with more than 8,000 skills covering Math, Language Arts, Science, Social Studies, Spanish.
Khan Academy has a library of standards-aligned lessons covering kindergarten through early college math, grammar, science, history, AP® courses, SAT® preparation, and more.
Students can practice skills with exercises, quizzes, and mastery challenges and get immediate feedback and support.
Khan Academy is available in 40 languages.
Students without laptops can access the Khan Academy website or use the Khan Academy app on smartphones.
Award-winning library of science and social studies material.
For students Grade 3 – 12
Step-by-step support as students work through interactive, standards-aligned content
14,000+ videos
60,000+ interactive questions
600+ digital textbooks
A game-based learning platform that promotes creativity, collaboration, and problem-solving in an immersive digital environment.
Music-based Spanish learning
Games, songs, worksheets and other tools for making Spanish for kids fun.
For students Kindergarten – Grade 12
Day-by-day projects to keep kids reading, thinking, and growing.
20 days' worth of exciting learning journeys carefully created by the editors.
Students get approximately three hours of learning opportunities per day, including projects based on articles and stories, virtual field trips, reading and geography challenges, and more.
For a complete list of educational online resources go to amazingeducationresources.com.
More helpful resources on the Coronavirus Outbreak:
Free Activities To Keep Your Kids Educated And Entertained During School Closures
CORONAVIRUS DASHBOARD WEBSITE CREATED BY 17-YEAR-OLD GIVES UPDATES IN REAL-TIME
WHAT YOU REALLY NEED IN YOUR CORONAVIRUS HOME QUARANTINE KIT
CONFUSED ABOUT SOCIAL DISTANCING DURING COVID-19? HERE'S WHAT FAMILIES SHOULD DO.
A BIG LIST OF KID ACTIVITIES TO DO WHEN YOU ARE STUCK AT HOME BECAUSE OF SOCIAL DISTANCING
HOW TO PREPARE FOR EXTENDED SCHOOL CLOSINGS (AND NOT LOSE YOUR MIND)
7 Essentials MOMS Need to Survive the COVID-19 Quarantine
Moms Are Sharing Their Hilarious Coronavirus Homeschool Schedules And We Can Relate